Big 12 Media Days 2012: Biggest Takeaways from Anticipated Preseason Event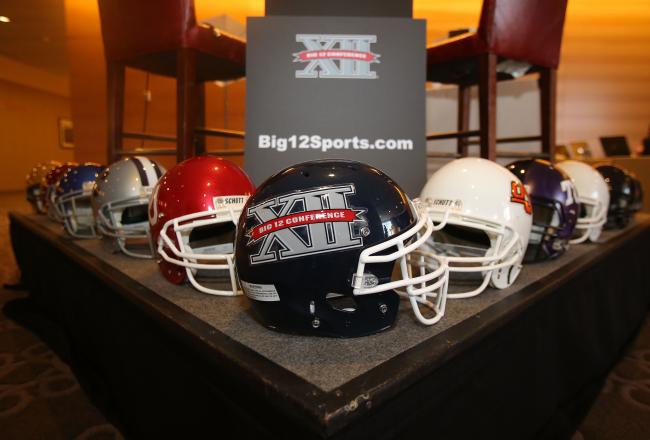 Kevin Jairaj-US PRESSWIRE
The "best days of the conference are ahead" if you believe Big 12 commissioner Bob Bowlsby, who spoke at the conference's annual media day session in Dallas on Monday.
With the losses of Texas A&M and Missouri to the SEC, the addition of programs like TCU and West Virginia serves as an opportunity for the historic conference to develop new rivalries and traditions.
Although Bowlsby might be alone in thinking that the Big 12 is on the rise, he certainly has more than enough ammo to make the argument.
Here are the biggest takeaways from this summer's Big 12 preseason media day event.
Oklahoma's Defense Will Be Much Improved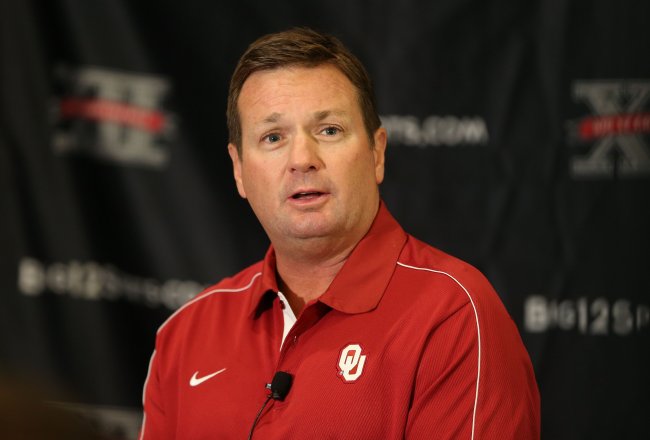 Kevin Jairaj-US PRESSWIRE
The Sooners defense has been disappointing to say the least over the last few seasons under head coach Bob Stoops. Last season, Oklahoma ranked 55th in the nation defensively and 31st in terms of scoring defense, allowing a shade over 22 points per game.
In 2010, it wasn't much better for Oklahoma, who ranked just 53rd nationally on defense. Stoops had to make a change, and he did, hiring his brother Mike, former Arizona head coach and defensive specialist. The move was no doubt the right one and fans will notice significant improvement and consistency from the Sooners' defensive unit in the coming seasons under both Stoops brothers.
Here's what Bob Stoops had to say about his program's defense moving forward (via Big 12 Sports):
I do believe in the last couple of years, for whatever reason, that our defense hasn't been quite as strong as what we've been used to in our first 10, 12 years, I'm excited to have Mike back for a number of reasons, not only personally, but professionally. Our track record working together and competing together has been pretty positive.
Stoops is absolutely right about the coaching chemistry between him and his younger brother. Mike Stoops is an intelligent defensive thinker and schemer, and his presence on the sideline next season will make a mighty impact on the Sooners' D.
TCU Will Be Competitive Despite Tight Budget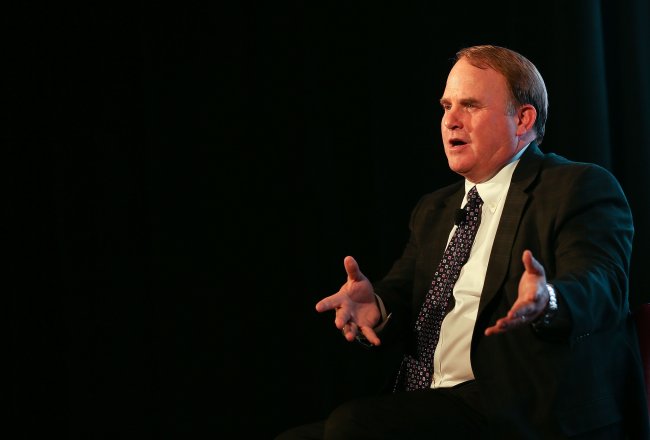 Kevin Jairaj-US PRESSWIRE
TCU has been bouncing around conferences for some time now, but it seems they have finally found a stable relationship with the Big 12. The reigning Mountain West Conference champions were slated to join the Big East this season, but ultimately axed any plans to do so as the conference began losing programs and prestige to others.
Welcome to the Big 12, Horned Frogs.
Unfortunately for TCU however, they—along with Texas Tech and Iowa State—have lowest budget of any other school in the Big 12. That's an important fact considering that ESPN.com's Carter Strickland reports that the Horned Frogs were working with a budget around $56 million last season, and that Texas' overall athletic budget is in the ballpark of $150 million.
Still, you have to respect TCU head coach Gary Patterson and how well he has navigated the Horned Frogs through difficult times over his first 12 seasons with the program. Patterson has led TCU to six conference titles and 11 bowl games since 2000.
Here's what Patterson had to say about the tight budget TCU faces during its first season in the new-look Big 12 (via Big 12 Sports):
If you look at what we've had to accomplish and the facilities, we were walking a mile and a half to practice 15 years ago when [LaDainian Tomlinson] was our starting running back. And now our practice fields are right outside. So there's a lot of things that stand in front of us but I would say as a university and as a group totally that we do feel like that we're a little bit more stable in what we're doing.
Once again, Patterson plays it down, but that seems to be the recipe for success for him and the Horned Frogs.
Follow Bleacher Report Featured Columnist Patrick Clarke on Twitter.
This article is
What is the duplicate article?
Why is this article offensive?
Where is this article plagiarized from?
Why is this article poorly edited?