Ronaldo, Messi and the 5 Players Most Likely to Win the Pichichi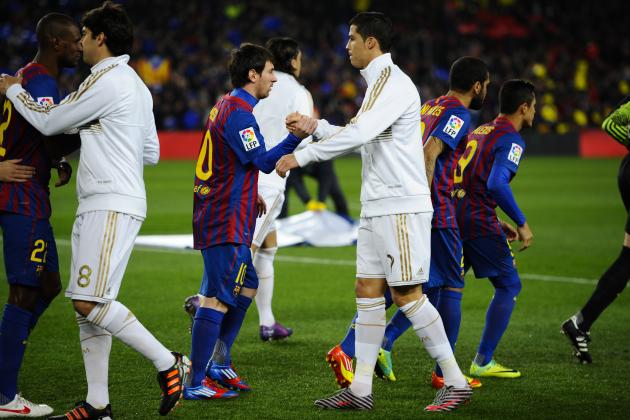 David Ramos/Getty Images

The race for the prestigious Pinichi award, while entertaining to follow, has taken on a whole new level of excitement over the past few seasons.
Ever since Real Madrid commenced their second Galacticos era and began a furious arms race with Barcelona for Spanish and European dominance, the level of football exhibited by the two teams has been record breaking and nothing short of amazing.
Coming into this season, both Real Madrid and Barcelona boast some of the best attacking footballers in world football, and along with several other world class players from around La Liga, they will compete for the Pichichi.
After the record for goals in a season has been broken twice in the last two years, first by Cristiano Ronaldo and then Lionel Messi, it would be a stretch to see it broken again. However, one thing is certain, there will be goals aplenty in La Liga this season, and here's how I see the race for the Pichichi unfolding.
Begin Slideshow

»
Alex Grimm/Getty Images

Fernando Llorente or El Rey Leon (the Lion King) had arguably his best season ever for Athletic Bilbao last season.
Having scored 17 goals in La Liga in just 24 starts, Llorente, by far, had his most efficient season. Llorente also experienced a great deal of success in the Europa league and led Bilbao to a surprising final berth against Atletico Madrid.
While Bilbao was easily defeated by Atletico, Llorente finished up with seven goals in the tournament, including goals in both legs against Premier League powerhouse Manchester United.
As the 2012/13 season looms around the corner, Llorente and Bilbao will look to build on a terrific previous season. With an improved squad and some great experience gained from representing Spain at Euro 2012, Llorente will look to make noise in the Pichichi race with his best season yet.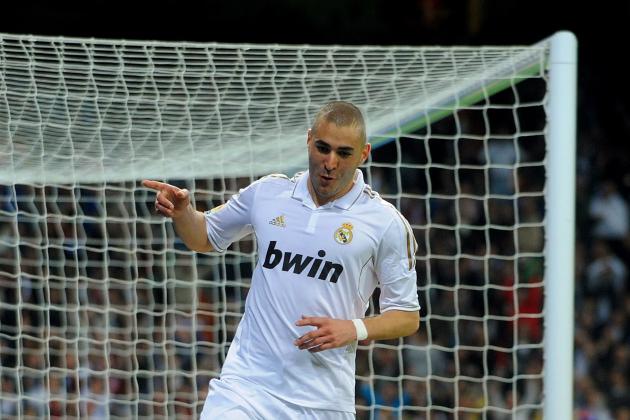 Denis Doyle/Getty Images

After a disastrous first season with Real Madrid following his big money move from Lyon, Karim Benzema settled in with the champs and had one of his finest seasons to date.
Establishing himself as Jose Mourinho's preferred striker over Gonzalo Higuain, Benzema has adjusted well to the Spanish game and formed a great attacking triumvirate with Cristiano Ronaldo and Mesut Ozil.
Finishing fifth in the Pichichi rankings last year with 21 goals, Benzema excelled in the single striker role that he was put into, whether it required him to hold the ball up or finish clinically.
As the preferred striker for Madrid, Karim Benzema should improve on the 21 goals he scored last season.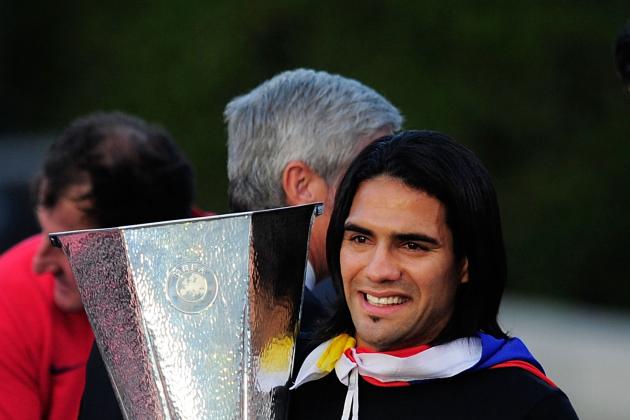 Denis Doyle/Getty Images

After an astonishing run of performances for Porto, particularly during his record breaking Europa League stretch, Falcao made the big move to Atletico Madrid, prior to the start of last season. And he did not disappoint.
Scoring at will throughout La Liga and Europe, Falcao justified the huge transfer fee that Atletico forked out for him with game winning performance after game winning performance.
Scoring 24 goals in La Liga and another 12 in Europa, Falcao became the player with the most goals scored in his debut season at Atletico.
The highlight of his season was, of course, his return trip to the Europa league final, a game in which he and Porto won in the previous season. In the final against Athletic Bilbao, Falcao scored two goals as Atletico won 3-0, and Falcao became the first player in history to win consecutive European titles with different teams.
With a year of experience in La Liga, Falcao should easily improve on last year's tally of 24 goals.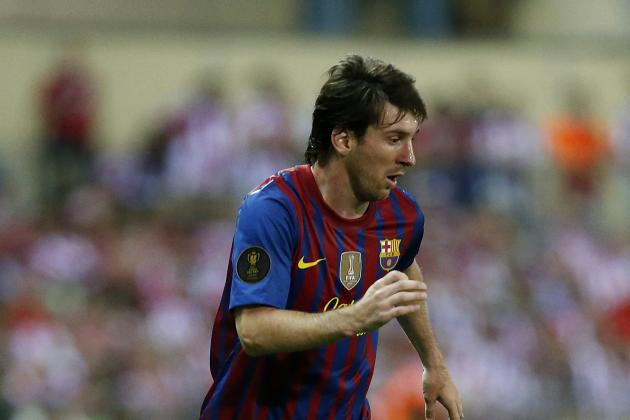 Angel Martinez/Getty Images

You may think I'm crazy for putting a player who just scored an unbelievable 50 goals in 36 games at second place, but such is the nature of La Liga these days.
Last season, Messi unfortunately did not yield Barcelona any hardware, and subsequently his performance last season did not garner the same kind of attention that he has received over the past few years. In my eyes, however, last season was Messi's greatest yet.
With David Villa going down with an injury early in the season, Messi was a one-man wrecking ball for Barcelona as he single-handedly carried the scoring load, even with opposing teams focusing just on him.
Considering that he bettered the previous season record of 40 goals, set by Ronaldo the previous year, by ten goals just illustrates how dominant Messi was.
The reason why I have Messi at No. 2 is that I expected David Villa to return as Barcelona's main striker and to push Messi slightly away from the goal. While Messi may have a better season, I feel as if Villa will take away some of his goals and goal scoring opportunities.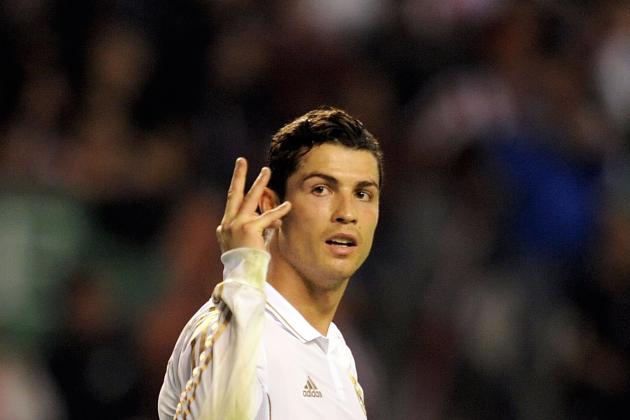 Denis Doyle/Getty Images

If I told you prior to the start of last season that Cristiano Ronaldo would score 46 goals and wouldn't win the Pichichi, you would most likely think I was mad. But that was exactly what happened as Ronaldo finished four goals behind Lionel Messi atop of the goal scoring charts.
While Madrid set a new La Liga record for goals scored in season with 121, you can be sure that Cristiano Ronaldo will be gunning for Messi's record this season. And with Real Madrid looking stronger than they were last year, I fully expect Ronaldo to get very close to 50.
Last season was arguably Ronaldo's greatest ever, as he scored several match winners and at times seemed to will Madrid to victory by himself. Leading Madrid to a record 100 points in La Liga competition as well as the team goal scoring record are a credit to the greatness displayed by Ronaldo last year.
With Ronaldo battling Messi for the Pichichi as well as for the title of greatest player in the world, expect the goals to come early and often for Ronaldo as he tries to establish his legacy in La Liga.
An improvement over last year's 46 goals is definitely on the cards for Ronaldo.