London 2012: 10 Bold Predictions for Thursday's Mexico vs. South Korea Match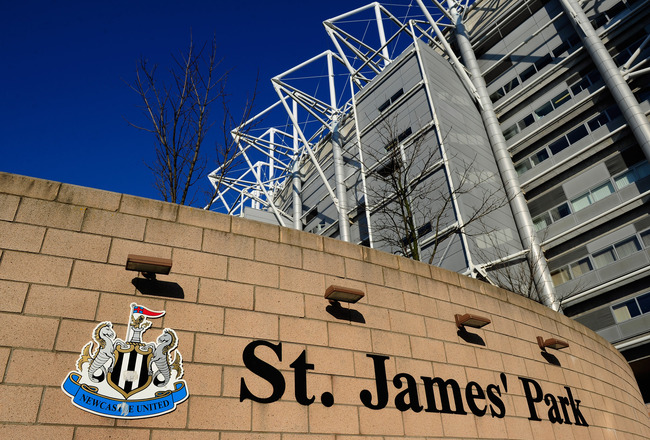 Stu Forster/Getty Images
Football. Olympics. Football and the Olympics. They are a great combination, and here at Bleacher Report we are dedicated to giving you extensive coverage of the 2012 London Summer Olympic Men's and Women's Football Tournaments.
In this piece, we preview the Group B opener between Mexico and South Korea, which will take place at St. James' Park in Newcastle on July 26. Kickoff is scheduled for 2:30 p.m. BST.
South Korea qualified for the Olympics by finishing on top of their Group A in the AFC Pre-Olympic Qualifying Tournament. As for Mexico, they won the CONCACAF Men's Olympic Qualifying Tournament earlier this year.

Here are 10 bold predictions for Thursday's clash at the home of Newcastle United.
1. High-Flying Affair: Over Five Goals Scored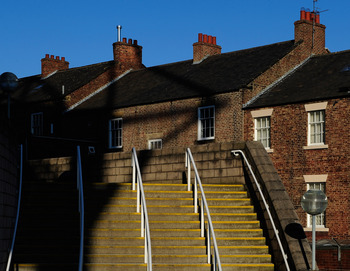 Stu Forster/Getty Images
Are you sure this is an Olympic match and not a FIFA World Cup match? I say that because Mexico and South Korea are perennial football powers, and this could make for an exciting tilt in Brazil.
Of course, with both teams doing well in qualifying, who knows? Maybe these two will meet in group play.
High octane offense is present on both teams. This is going to be a fun game to watch, with over five goals scored between the two countries.
2. Giovani Dos Santos with a Brace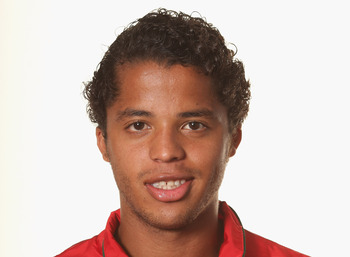 David Rogers/Getty Images
This is the marquee player on Mexico's under-23 side. I like to call Giovani Dos Santos the "Mexican Ronaldinho" because his hairdo is similar to his Brazilian counterpart, if slightly.
As a member of the senior national team, Giovani scored 14 goals in 59 appearances. While his parent club, Tottenham, is away on tour, Dos Santos will be busy pacing Mexico to success at these Games.
Giovani will get a brace in this game, I believe.
3. Two Assists for Carlos Salcido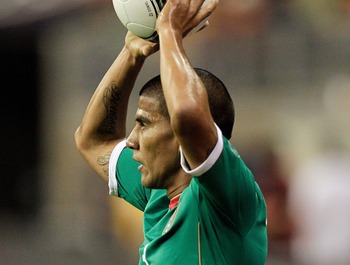 Bob Levey/Getty Images
One of two players over 23 for the Mexico under-23s, Carlos Salcido has had a storied career, scoring nine goals in 103 appearances for Mexico.
If there is someone that is capable of providing excellent leadership and guidance to his team, it's this guy. So, look for at least two assists for Salcido in this match.
4. Kim Bo-Kyung on the Score Sheet for South Korea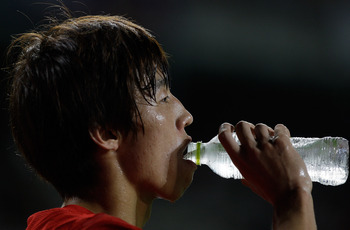 Chung Sung-Jun/Getty Images
Cerezo Osaka midfielder Kim Bo-Kyung is a winger with the ability to make the most of his chances on goal. Kim scored two goals during South Korea's successful Pre-Olympics run, but will be itching to score more.
5. Koo Ja-Cheol with Two Assists
Chung Sung-Jun/Getty Images
Midfielder Koo Ja-Cheol of VfL Wolfsburg is the captain of the South Korea under-23s for a reason: he is capable of creating opportunities for the rest of his team. In what will most likely be a losing effort for South Korea, Koo will record two assists.
6. Jung Sung-Ryong with More Than Five Saves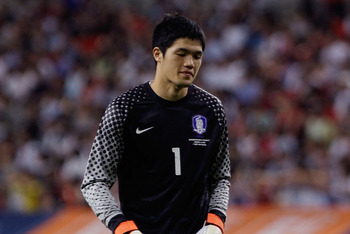 Chung Sung-Jun/Getty Images
As 26-year-old Jung Sung-Ryong is one of three over age players on the South Korea under-23s, manager and former Los Angeles Galaxy sweeper Hong Myung Bo will most likely start Jung due to his experience.
A goalkeeper that has seen time with Pohang Steelers, Seongnam Ilhwa and current club Suwon Bluewings, Jung will need to step his game up and make at least five saves. If he is unable to contain Giovani Dos Santos's goal-scoring ability, this match is going to get ugly.
7. Under Five Saves for Jose De Jesus Corona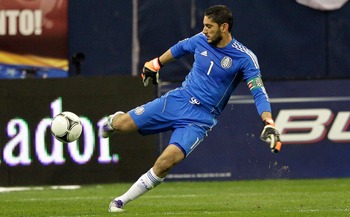 Bob Levey/Getty Images
Meanwhile, Mexico goalkeeper Jose de Jesus Corona will not have to make a lot of saves, as he is blessed with one of the most talented back lines at the tournament—including Salcido, Hiram Mier, Darvin Chavez and Diego Reyes.
Corona will need to make just less than five saves on Thursday at St. James' Park.
8. A Penalty Will Be Called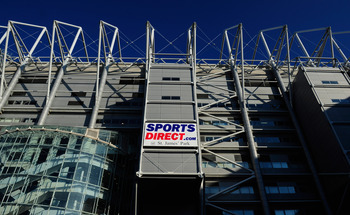 Stu Forster/Getty Images
This is one of those games that will likely see a penalty called. As I said, this could pass for a match in group play at the FIFA World Cup. So, there will be a penalty called in this one. South Korea will concede the penalty, and Mexico will convert. Speed kills, it's as simple as that.
9. 2-1 Mexico Lead at the Break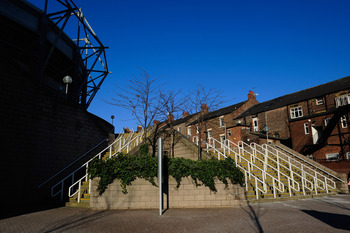 Stu Forster/Getty Images
Mexico is going to dominate a lot of things: possession, corners, crosses, shots on goal...and of course, the scoreline. Mexico is going to open this game apart within the first 25 minutes en route to a 2-1 halftime lead.
10. Mexico Wins a Goal Festival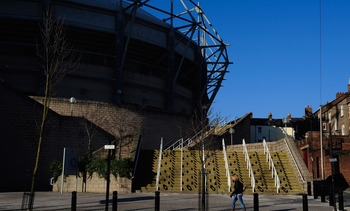 Stu Forster/Getty Images
The second half will be more of the same, as Mexico establishes the pace and tires out this South Korea under-23 side. Fast start, faster finish, three points for El Tri.

Mexico 4, South Korea 2
Keep Reading