5 Players AC Milan Should Target to Replace Zlatan Ibrahimovic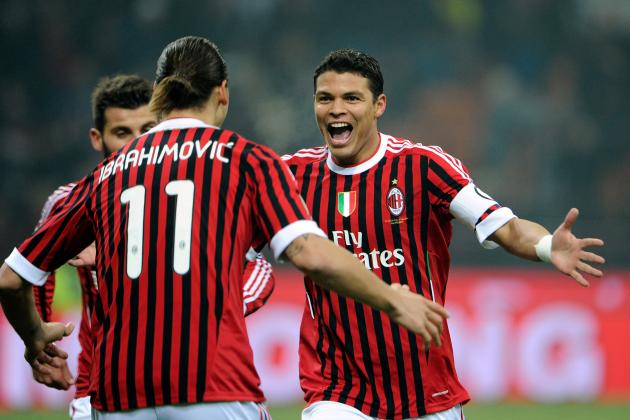 Claudio Villa/Getty Images

Zlatan Ibrahimovic and Thiago Silva are gone for good. AC Milan may be roughly €65 million richer for it, but they're also nowhere near as dangerous as they were with their two biggest superstars.
Still, AC Milan's CEO has promised Milan fans that at least some of the money from Ibrahimovic and Silva's sale will be used to bring in "a champion," (via Yahoo! Sports). Furthermore, said champions will arrive "in attack."
It's unlikely that one transfer will undue the massive loss of talent brought about by Ibrahimovic and Silva's exit, but it will alleviate some of the strain put on Massimo Allegri and the squad to adjust to the change in circumstances.
Here are five attackers AC Milan ought to pursue.
Begin Slideshow

»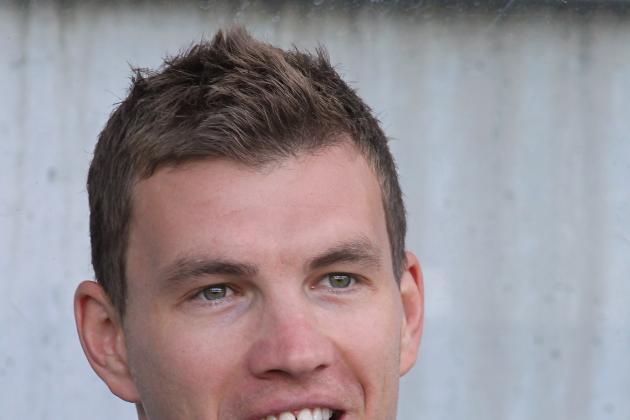 Johannes Simon/Getty Images

Eden Dzeko is thought by many, including Yahoo! Sports, to be the champion Galliani is talking about.
His transfer certainly would make sense, as he seems to be the odd man out in Manchester City's group of strikers. If Mario Balotelli, Sergio Aguero and Carlos Tevez are all going to be retained by City, that would likely leave Dzeko with nothing more than cup games for large chunks of playing time.
Furthermore, AC Milan need a new target man. Between Alexander Pato, Robinho, Antonio Cassano and Stephen El Shaarawy,, Milan have a bunch of little strikers, but no one they can rely on to head the ball into the net, feed off crosses and be a muscular force in the box.
So far we've had little to go off of, though, in the Dzeko transfer saga. His agent has told ESPN that Dzeko is interested in a move, while Dzeko himself has said that he remains focused on City. We'll just have to wait and see as the story develops.
City themselves seem undecided on what they want to do about Dzeko, and if Robin van Persie isn't sold by Arsenal, Mancini could decide to keep Dzeko around.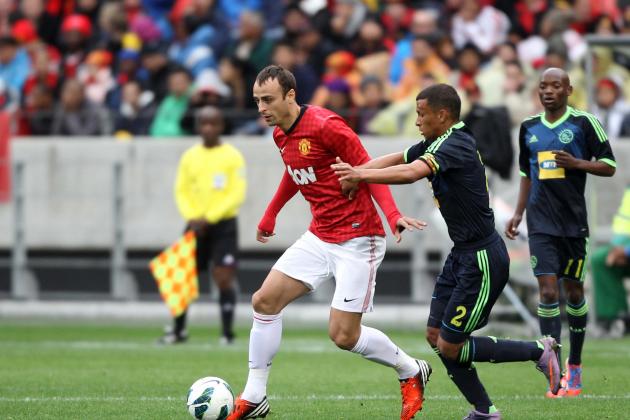 Gallo Images/Getty Images

You can read all about the latest updates of Berbatov's potential transfer to AC Milan here on Bleacher Report. We'll stick to logistics in this slide.
Berbatov isn't an ideal transfer candidate for AC Milan. He's on the wrong side of 30 and hasn't been a regular starter for Manchester United for some time.
On the other hand, though, AC Milan would represent a new start for Berbatov, and Berbatov is known to be a player whose play is affected by his mood. With more playing time and a new environment, who knows what he'd be capable of.
Berbatov isn't as effective of a target man as Dzeko, but he's excellent at linking up with teammates and would flourish alongside either Cassano or Pato. Add in how cheap he'd likely be for Milan, and he's certainly not a bad option.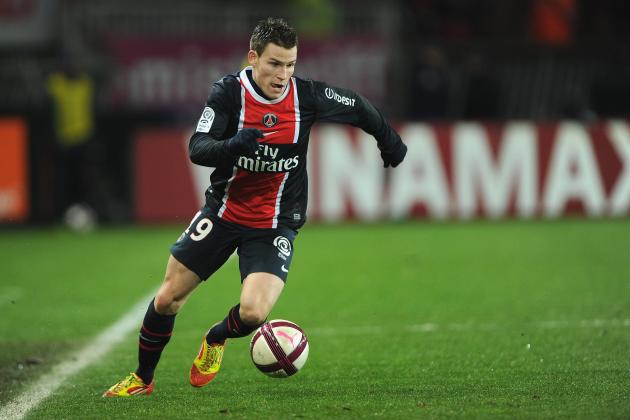 Pascal Le Segretain/Getty Images

Before his move to PSG, Kevin Gameiro was one of the most highly-rated strikers in French football. He'd scored 22 goals in 36 games for Lorient, picked up his first caps for the French national team and his confidence was sky high.
His move to PSG was supposed to be the move that catapulted him to the status of world-class striker, but it never worked out. Gameiro had his moments last season, and definitely started strong, but from November on the goals dried up and Gameiro began to struggle.
The coaching change didn't help, either. Carlo Ancelotti was far less patient than Antoine Koumbare, and by the end of February, he'd decided that he was done with Gameiro.
Guillaume Hoarau became the starter, and though he didn't fare much better, Gameiro became a regular substitute for PSG.
With Ibrahimovic now at PSG, Gameiro will never see the playing time needed for him to regain his confidence, at least not in the one-striker system Ancelotti used last season. That's why it'd be best to cut his losses and sell Gameiro to AC Milan now, rather than see his value depreciate further.
For AC Milan, Gameiro's got the whole package, or at least a lot of it. Yes, he's short, but he's scored a number of goals with his head in Ligue 1. Alongside someone who also scores with his head, like Pato, he certainly wouldn't be a bad partner.
I wouldn't take him over Berba or Dzeko if I were Milan, but if both are unavailable, Gameiro is not a bad third choice.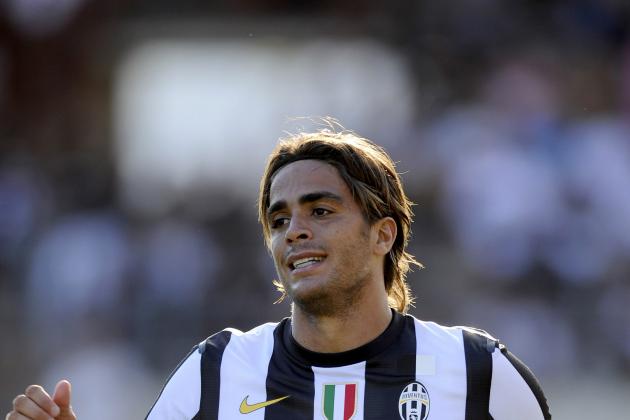 Claudio Villa/Getty Images

If AC Milan insist on getting Ibrahimovic's replacement from within Serie A, Alessandro Matri might not be a bad option.
Currently, Matri's name is the one being most linked with AC Milan. His wages fit perfectly with what AC Milan are looking for, according to Goal.com, and Daniele Bonera has reportedly asked Matri if he'd be interested in a move to Milan, also according to Goal.com.
Now, I'd have to say that Milan should proceed with great caution on this one. Matri got off to a good start with Juventus, but he definitely had problems last year with consistency.
He's also nowhere as talented as Ibrahimovic; He's got a couple of moves and is a decent dribbler of the ball, but his positional sense is probably his greatest asset.
He's also not great in the air, despite what people might think. Last season, none of his 10 goals came as headers, and the year before, despite an impressive 20 goal haul, only two were headers.
Nevertheless, in 2010-11, Matri was the striker to have in Serie A. His 20-goal haul with Cagliari and Juventus established him as one of the best Italian strikers in the game at that time.
If AC Milan can get his confidence back up to what it was that season, his transfer might be worth it. However, that's a big if, and considering Juventus bought him for €15.5 million, he won't be too cheap.
If I were Milan's CEO, I'd only pursue his signature if I were desperate. Then again, AC Milan probably are.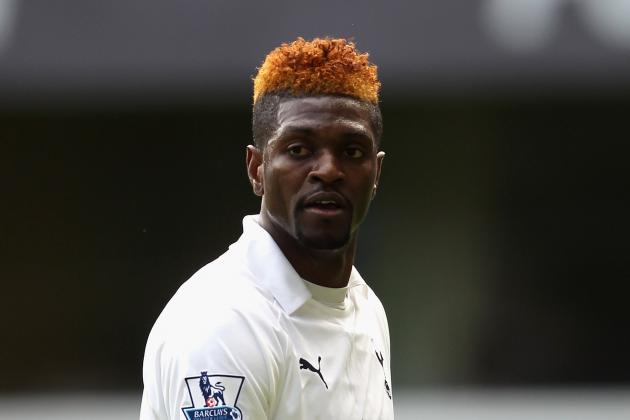 Clive Rose/Getty Images

This one might be a bit out of left field, but hear me out.
Negotiations remain stalled between Adebayor and Spurs over how much money he should make when permanently signed, according to The Independent.
AC Milan likely cannot offer Adebayor better terms than Spurs, but they could likely offer him more bonuses for signing and a new experience outside of England. That might be enough to win Adebayor over.
As a player, Adebayor's got pretty much everything AC Milan need. He's strong, big, good in the air and an experienced target man.
And if City are willing to take the same £5 million transfer fee they took from Spurs, he'll leave AC Milan with a lot of leftover money to invest in other transfers or in the club's bank account.