NBA Power Rankings: Predicting Next Year's Top 10 Scorers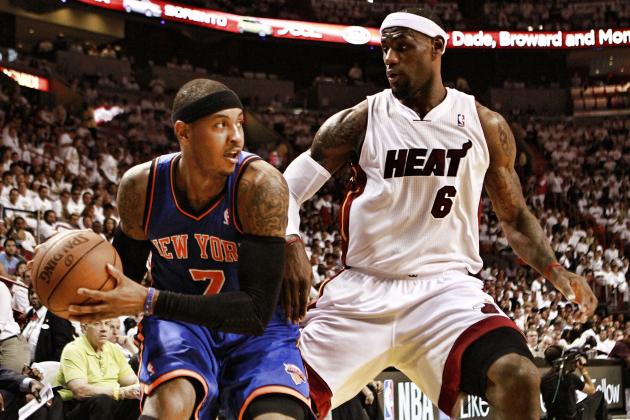 Marc Serota/Getty Images

Last season, Kobe Bryant and Kevin Durant participated in one of the closest scoring title races of all time. As it went down to the wire, Bryant opted to sit out his final regular-season game, allowing Durant to grab his third scoring title at just the young age of 23.
There is little doubt that these two All-Stars will find themselves back atop the scoring leaders' list. However, there will be other talented players trying to take the throne themselves.
This list will predict which superstar athletes will lead the NBA in scoring for the 2012-13 season.
Begin Slideshow

»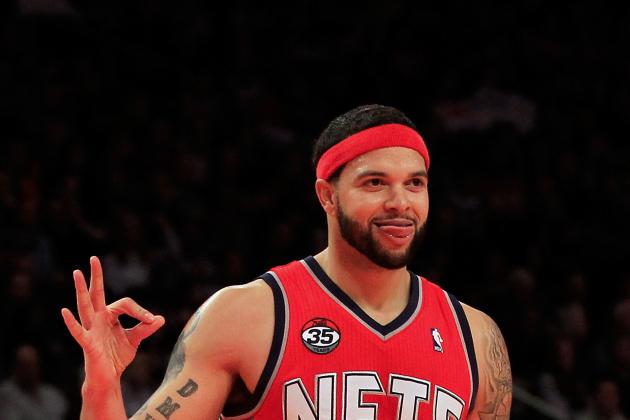 Chris Trotman/Getty Images

Blake Griffin, Los Angeles Clippers
Griffin is emerging as prolific scorer, but he might be more flash than he is fire. While he makes statements with ridiculous dunks, he shows signs of being a soft player who's afraid to take it to the next level.
Scoring Prediction: 20.2 PPG
Deron Williams, Brooklyn Nets
While his stats (21 PPG, 8.7 APG) last year may have been inflated a tad due to the D-League type of talent that existed on the Nets, there is no doubt that Deron Williams is a top-five point guard. His numbers may take a dip this year because the Nets have added some new faces, but Williams' worth is only going up.
Scoring Prediction: 20.4 PPG
LaMarcus Aldridge, Portland Trail Blazers
Aldridge is slowly working his way toward becoming one of the best power forwards in the league. While he is better known for his defensive tenacity, Aldridge has shown the ability to work the post game and create his own shot.
Scoring Prediction: 21.3 PPG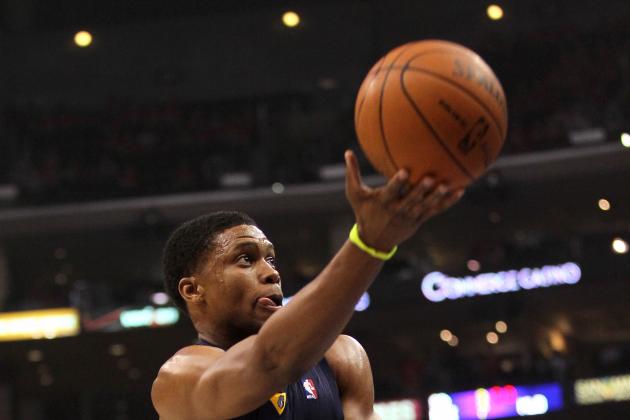 Stephen Dunn/Getty Images

With O.J. Mayo gone and Zach Randolph looking to stay healthy, the Grizz are a fierce, athletic team with Rudy Gay being the man in charge.
With all the focus in Memphis shifting to Gay, the insanely athletic small forward will have a breakout year and climb his way up the list of scoring leaders.
Scoring Prediction: 21.9 PPG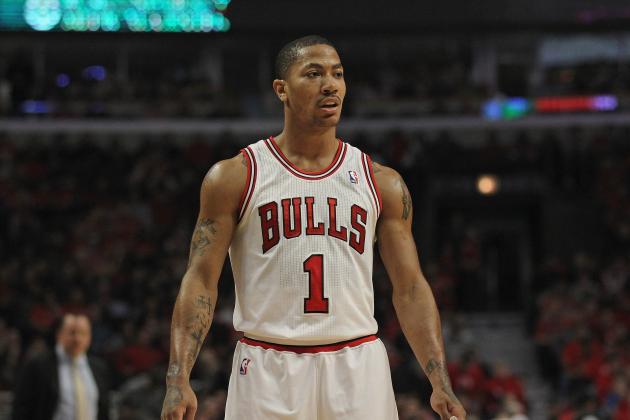 Jonathan Daniel/Getty Images

Despite the fact that Rose will miss the beginning of the season due to his ACL tear, leaving the Bulls in a muck until he returns, the young superstar has a great athletic ability that allows him to get to the basket in such a way that no one else can.
However, Rose's body has been showing signs that it cannot handle the fierce and aggressive style of play with which he plays. Rose will have to turn it down a little bit for safety reasons.
That being said, Rose will find a way to do what he does best—score.
Scoring Prediction: 21.2 PPG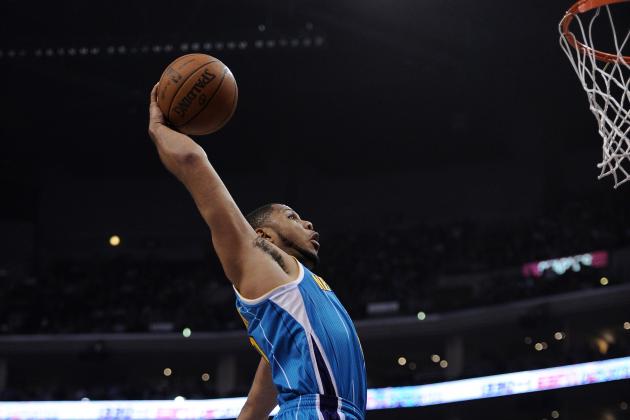 Harry How/Getty Images

After being sidelined for much of the 2012 season, expect Eric Gordon to have a strong, bounce-back year.
Despite being somewhat undersized for a shooting guard, Gordan has incredible athleticism that allows him to get to the basket and create his own shot. With the additions of Ryan Anderson, Anthony Davis and Austin Rivers, Gordon will have the opportunity to be the leader of a young team on the rise.
Scoring Prediction: 22.1 PPG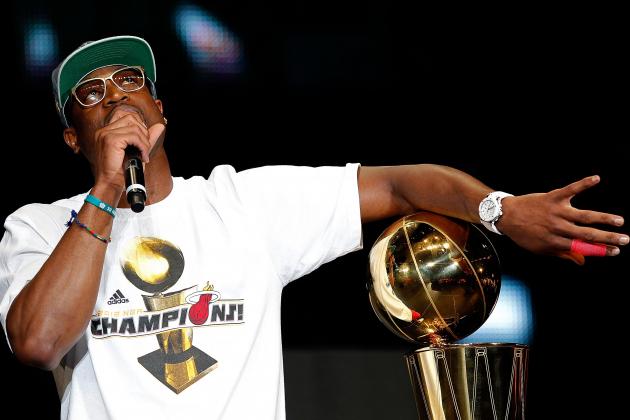 Mike Ehrmann/Getty Images

Despite a season littered with injuries and an increased thuggish style of play, Dwyane Wade captured his second ring and his first as the co-star.
While it is difficult to be a star on the same team as LeBron, Wade has handled it all too well, as he had the third-highest player efficiency rating in the league last year.
Wade has always shown that he is a prolific scorer who can create his own shot. He and LeBron are a fierce duo that still has quite a few years together.
As long as he can stay healthy, Wade will remain a top-10 player in the league and will continue to exemplify his offensive dominance.
Scoring Prediction: 22.2 PPG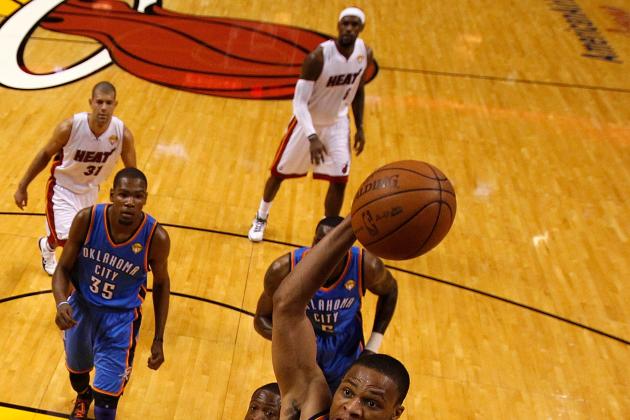 Pool/Getty Images

Westbrook is often scrutinized because he takes shots away from Kevin Durant and is not the conventional type of point guard.
Nonsense.
Until Durant claims that Westbrook is a negative force on the Thunder, everything his haters say is irrelevant.
While he doesn't always take the smartest shots, as proven by his performance in Game 5 of the NBA Finals, Westbrook can score. He has such athleticism and explosiveness that allow him to create success for himself.
As long as the Thunder keep winning, I have no problem with the way he plays.
Scoring Prediction: 23.6 PPG
Jeff Zelevansky/Getty Images

While it seemed fairly risky for the Knicks to gut their entire team for one player, they did for a reason: Carmelo Anthony can score at will.
After Linsanity hit its heights, New Yorkers began to worry that Melo wasn't the answer for the Knicks. Some people even went as far to say, "I hope he never comes back."
But Melo showed his fans that he's here to stay. After returning from the All-Star break, Melo averaged almost 24 points a game, including clutch baskets against the Bulls.
While Melo may be considered a revolving door on the defensive side, Mike Woodson highlighted this as the main concern right off the bat. The Knicks only allowed 100 points five times during Woodson's 24 games, compared to the 15 times allowed under Dantoni's reign.
When all is said and done, Melo is one of the best scorers in the league, and with an immense amount of talent surrounding him in New York, this could very well be Carmelo's best statistical year to date.
Scoring Prediction: 23.9 PPG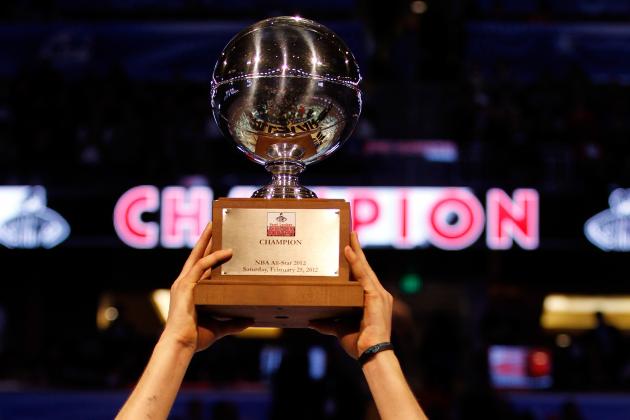 Mike Ehrmann/Getty Images

While Kevin Love's somewhat historical stats have to be taken with a grain of salt due to the lackluster talent that exists in Minnesota, there is no doubt that he is one of the most prolific scorers in the NBA.
If Ricky Rubio and Brandon Roy can stay healthy all year, the Wolves have the potential to be a decent team, largely thanks to the scoring machine that is Kevin Love.
Still, the Timberwolves are a couple pieces short of being any sort of contender.
Scoring Prediction: 26.2 PPG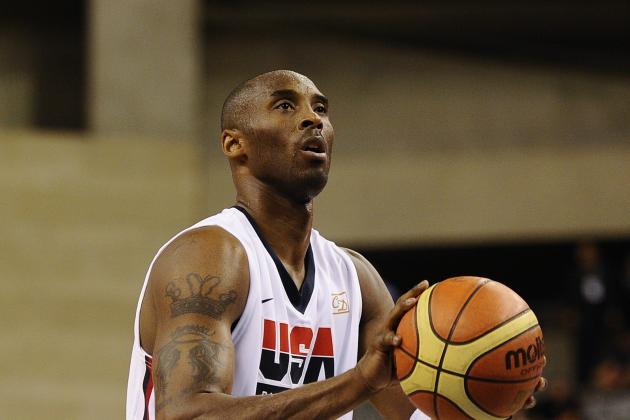 David Ramos/Getty Images

After people expected Kobe to have a drop-off year, off he went.
Despite the difficulties of a new coach and upset players, Kobe still managed to do what he's done his whole career: score at will.
Catching everybody's attention when he scored more than 40 points in three straight games, Kobe proved that he still has it. With the addition of Steve Nash and what seems inevitable in Dwight Howard, the Lakers will pose a significant threat to the Oklahoma City Thunder.
Due to the addition of such talent around him, Kobe will have less pressure, which may lead to a small drop-off in his numbers. However, he will still be the team's leading scorer.
Scoring Prediction: 26.6 PPG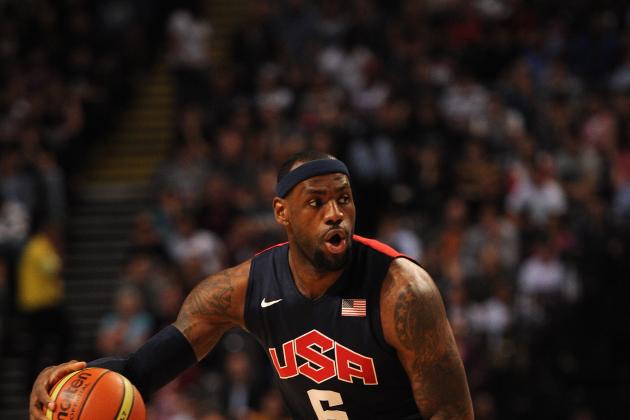 Stu Forster/Getty Images

Whether you hate it or love it, LeBron is the best player in the league right now.
While James' infatuating scoring can be matched by few, some might not even consider it the greatest facet of his game. LeBron's defensive prowess and rebounding tenacity propel him to another level.
After grabbing his first ring in Miami, LeBron and the Heat will look to grab a second one.
Scoring Prediction: 27.5 PPG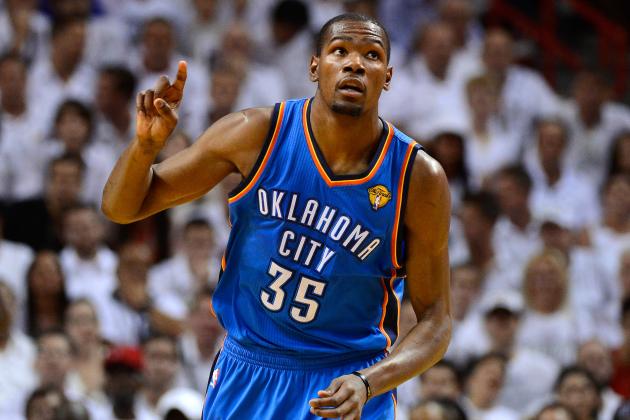 Ronald Martinez/Getty Images

As the Thunder continue to get better and better, so will Kevin Durant.
Last year, Durant took his third scoring title, and this year he will take home No. 4.
After finishing second in the MVP voting, Durant is trying to push his way to being considered on the same level as LeBron. While he still has a little more to prove, this year might be Durant's time to show his worth and make basketball fans really appreciate just how good he actually is.
Scoring Prediction: 27.9 PPG