Liverpool FC: What Next for Steven Gerrard?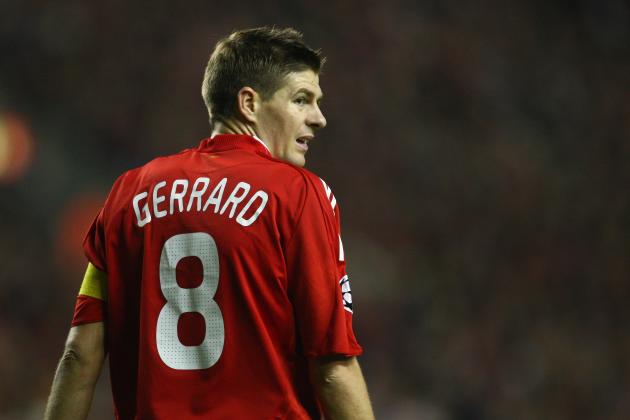 Laurence Griffiths/Getty Images

Watching England's captain at UEFA Euro 2012 was not an exercise in sport.
It was a John Keats poem. Keats and Oscar Wilde together would be hard pressed to create a more romantic character. Steven Gerrard was the lens through which nearly all his nation's footballing virtues and flaws could be examined.
More so than the Three Lions, Steven Gerrard is emblematic of everything that defines his English generation: proud, industrious, and what some may call defiant–others stubborn.
No one plays with more pride than Liverpool's number eight. He exudes it. For this reason, his appointment as national team captain was overdue. His resume features greater tenure than that of Scott Parker and more grace than the embattled John Terry. And from day one, he ran with the banner. His stoicism under pressure marked the point around which compatriots coalesced.
With that attitude endemic, the work ethic quickly follows.
Gerrard, at 32, is as full of industry as the smoke stacks of Leeds and Manchester. Roy Hodgson's system left Gerrard and Parker alone for long spells in the center of the pitch. They faced three-man sets and dizzying passing from Mediterranean opposition. Yet, they stood their ground. Through wear and tear, cramps, heat, and against the tide of old age, they never stopped fighting.
In that sense, Gerrard, and in turn England, is not at fault. The French are yet to rediscover past form since their World Cup 2010 implosion. And once more, the Dutch found larger adversaries in their own hubris than in the opposition. In each case, individuals took precedent over the badge and as a result the team failed. Those were not England's problems. "Captain Fantastic" held his head high, and so should the country. Their failures had little to do with pride or effort.
However, there lingers what the glass half full crowd will call defiance. The less optimistic cite the unwillingness to change. England, and in turn their captain, looked outdated this summer. The world continues to place greater and greater emphasis on possession. All the while, England remains obdurately frozen in time.
It it is no coincidence that each of the four semi-finalists featured a masterful passer in midfield. Moutinho, Ozil, Pirlo and just about everyone playing for Spain were peerless in their control over proceedings.
In contrast, England has its two banks of four, speculative movement forward and desperate defending. At the heart of that philosophy and tradition stands Steven Gerrard. He played his role to dutiful perfection. However, the Italians proved that the status quo is no longer good enough.
England must evolve.
Liverpool under Rodgers is evolving.
Thus, the question posed is this: At 32, does Steven Gerrard have it in him to change? Is he capable of leading the charge towards modernisation for club and country?
Begin Slideshow

»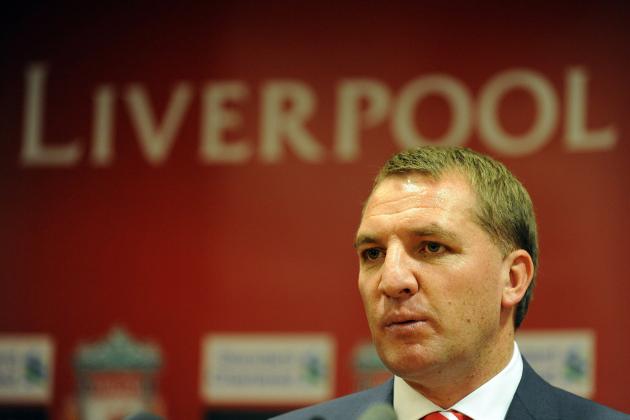 Clint Hughes/Getty Images

We begin to formulate an answer by looking at what changes there will be on Merseyside. Thus far, the largest alteration is of course the changing of the managerial guard. There is a considerable amount of insight we can draw from both Rodgers' past tactical decision-making and from his present personnel changes.
Let's begin with tactics.
Liverpool moves from a 4-2-3-1 to a 4-3-3. Little change is expected at the back where the Reds tied for third in the Premier League in goals conceded.
The midfield reverts to a deployment which closely parallels that of Rafa Benitez. There are three central players, each with a clearly defined role. On paper, one defends, one holds and one attacks. Benitez used the dynamic trio of Javier Mascherano, Xabi Alonso and Gerrard to deadly effect in this way.
However, the biggest shift under Rodgers not in configuration but in philosophy. The emphasis on short passing and possession is increased to a level highly foreign to recent Anfield sides. They will also be expected to continually press further up the field without the ball.
Additionally, there is the attack, which now utilises two overlapping wingers behind a lone striker. In theory, this sounds identical to the Dalglish system. However, the major change is in movement. Rather than push out wide in an attempt to cross, the wingers will cut in and go at defenders from their inside feet.
Further, the striker will link up with play and should assist as often as he scores. This is the reason speculation has arisen linking Andy Carroll (a more traditional striker) with a transfer. Finally, the forwards will be expected to increase overall defensive pressure just like the central three midfielders.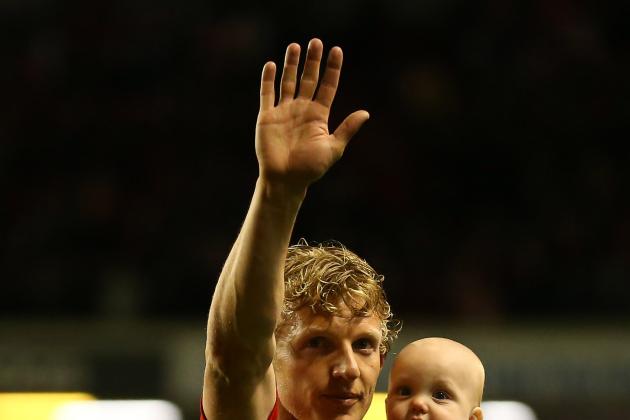 Alex Livesey/Getty Images

Next, we look at transfers.
So far, Dirk Kuyt and Maxi Rodriguez are out, while Fabio Borini is in. From that we can discern Rodgers is intent on assembling system players.
For instance, Kuyt has a tremendous work rate, but would have been a square peg in a round hole on the wing for lacking tactical ability. With Borini, Rodgers purchases exactly the kind of forward whose qualities he prizes: great movement, strong passing and highly adaptable. Further, the aforementioned rumors surrounding Carroll potentially show even more personnel changes.
A prospective sale tells us that the Northern Irishman cares little for precedent. In addition, the assumption of a heavy financial loss means that he has the full backing of ownership. A less supportive front office would not be so willing to support a cut-price deal on their £35 million investment.
All that adds up to a few hard truths for the Liverpool captain. One, he has to change his playing style to absorb the tiki-taka elements being introduced. Second, he must fully commit to fitness. He will be doing a lot more running.
Third, he must learn to embrace anonymity. Rodgers expects his midfielders to continuously sacrifice the outside shot or Hollywood pass in exchange for the easy ball. That takes a toll on the ego of a star player. Finally, he must realize that Fenway Sports Group (FSG) have shown every sign that this is a long term coaching change. It is possible that this will be the last manager Gerrard works with on Merseyside.
Adapt, or die.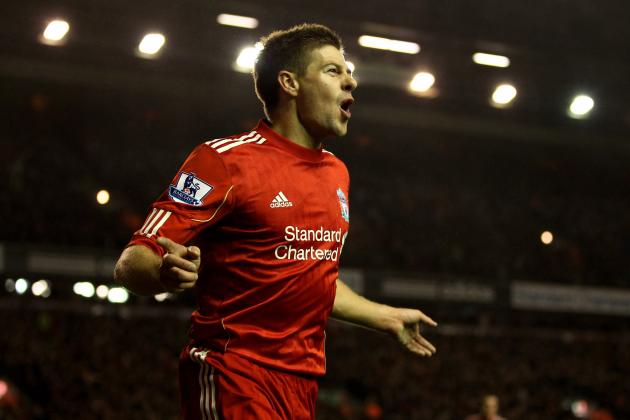 Clive Brunskill/Getty Images

The statistics from 2011-12 provide a mixed report card for Gerrard to this end. To provide an accurate contrast, I compare him to some of the Premier League's best midfield creators. This includes one contributor from each of the seven sides which finished higher in the table.
| | | | | |
| --- | --- | --- | --- | --- |
| | Gerrard | Fellaini | Ramires | Cabaye |
| Minutes Played | 1869 | 2856 | 1943 | 2839 |
| Mins Per Chance Created | 35 | 114 | 93 | 52 |
| Assists | 5 | 4 | 0 | 6 |
| Pass Completion % | 74.43 | 79.07 | 82.84 | 76.19 |
| Mins Per Loss of Possession | 58 | 87 | 51 | 95 |
| | | | | |
| | Modric | Arteta | Scholes | Barry |
| Minutes Played | 2800 | 2475 | 1169 | 2705 |
| Mins Per Chance Created | 42 | 41 | 65 | 108 |
| Assists | 2 | 2 | 0 | 2 |
| Pass Completion % | 84.44 | 87.95 | 93.06 | 83.99 |
| Mins Per Loss of Possession | 56 | 118 | 117 | 73 |
Let's start with the positives. Liverpool's captain creates a chance more often than anyone else on this list. The fact that he is almost three times as productive as Ramires in this regard is outstanding. He also finishes second behind only Yohan Cabaye in total assists. When you consider that the Newcastle man played almost 1000 more minutes, that number looks even better. Clearly, Gerrard has the creative talent to thrive in a pass heavy system.
Some other figures, however, leave room for improvement. He is seventh on the list in total minutes. This is worrying given the physical strain Rodgers places on his midfield. Gerrard is also seventh in minutes per loss of possession and last in completion percentage.
In short, Gerrard gives the ball away a lot more than the competition's best. Some of that is the price you pay for how many chances he creates. However, the trend towards speculation is not one which Rodgers will appreciate. That has to change.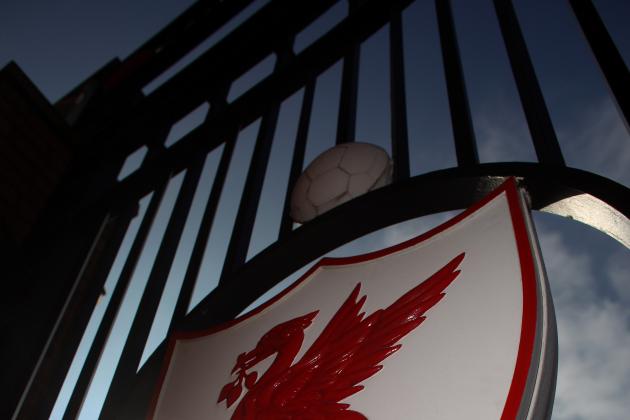 Christopher Furlong/Getty Images

Thus, the numbers bring us full circle back to what Gerrard's performance at Euro 2012 told us initially. The talent is undeniable. There is no doubting the creative potential.
However, the rules dictating midfield quality have changed. Gerrard must work harder to make sure he is healthy enough to stay on the pitch. Further, he has to grow into a more patient midfielder with the composure necessary to control games.
If he can become that player, the next two years look promising for Liverpool, and the World Cup outlook completely changes for England. Lucky for both, Steven Gerrard is unmatched in terms of pride and work ethic. With his attitude, there can be no doubt that he can evolve into the player he needs to be.
Some will say that such optimism gives way to delusion. But perhaps that misses the mark. It undersells an essential part of understanding and coming to love the beautiful game.
Every so often, unexpected truths have a way of surpassing the boundaries of fiction.