The Biggest Storyline for Every NBA Team Heading into Next Season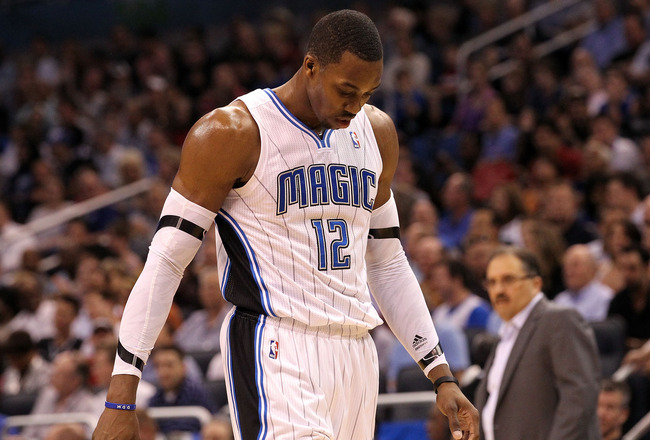 Sam Greenwood/Getty Images
With the NBA Summer League in the rear view mirror and most of the Association's big name free agents settling into new contracts, the attention now turns to next season and all it has to offer.
From the Dwightmare to Steve Nash's new beginnings to Chris Paul's supposed patience, there is no shortage of thickening plots to monitor, nor is there a single team exempt from being subject to internally pressing and unresolved matters.
So, as we anxiously await the start of the new season and the rigorous competition it will undoubtedly present, let us not lose sight of some of the daunting tasks and imposing questions at hand for each of the league's franchises.
Because before teams can truly move forward with or actualize their blueprints for success, they must first be wary of—and prepared to cope with—the most prominent storyline set to follow them into next season.
Keep Reading