Olympic Basketball Bracket 2012: Teams Destined to Face Team USA in Finals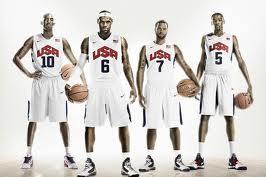 Twelve teams will play in the men's basketball tournament at the London Olympics. The consensus seems to be that five of them will be competing for the four positions in the semi-finals.
In trying to create a unique spin on this competition, I looked for a dark horse that might be an upset special, but I can't find one.
Instead, I've narrowed the focus down to which team will face the USA in the final game, scheduled for Sunday, August 12.
Begin Slideshow

»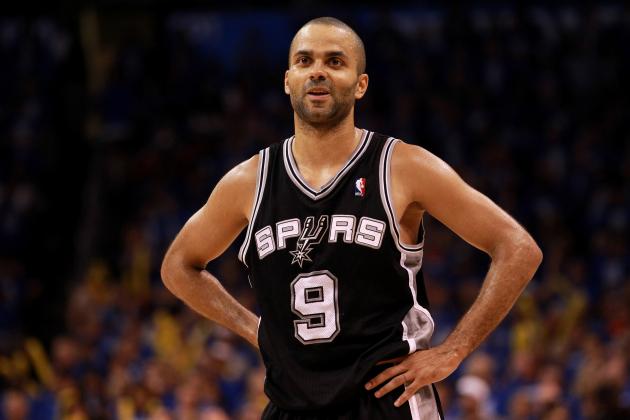 Ronald Martinez/Getty Images

France made it to the finals of the EuroBasket 2011 tournament, where they lost to Spain. A silver medal in 2000 was the best recent Olympic finish.
The fate of the French team will ride on the shoulders of Tony Parker, who led the San Antonio Spurs to three NBA championships. He will direct the team's offense from the point guard position and is no stranger to high-pressure games. Parker will have his Spurs teammate, Boris Diaw, in the starting lineup. Nando de Colo, who will play for the Spurs in 2012-13, will be one of the shooting guards.
Without Joakim Noah, who will miss the Games due to an injury, the team is a little thin in the "big" ranks. Starting center Ronny Turiaf has averaged around five points and four rebounds in his NBA career.
I think this weakness in the frontcourt will be exploited by other teams that can roll out one big after another. France should make it out of the pools round, but then should be eliminated in the first game of the medal round.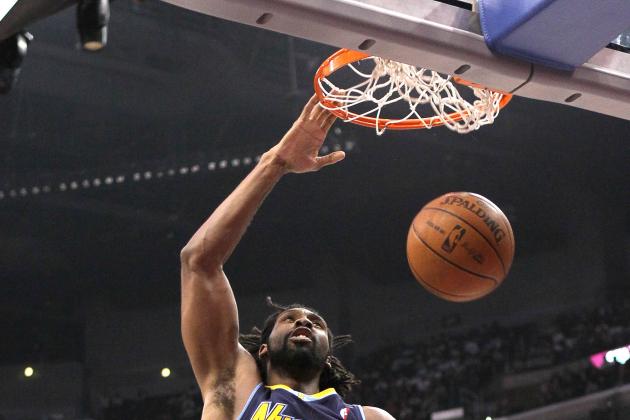 Stephen Dunn/Getty Images
Nene Hilario
Brazil qualified for the Olympics with their second place finish in the FIBA Americas tournament, where they lost a close game to Argentina 80-75.
The team's strength is in the front court, where they have three strong players in Nene Hilario, Tiago Splitter and Anderson Varejao. But in the Americas final, Luis Scola torched them with 32 points. Hilario did not play for Brazil in that game, so perhaps his presence might have changed the outcome.
Brazil lost to Team USA in a recent exhibition game in a reasonably competitive game by a score of 80-69.
I see Brazil losing the bronze medal game.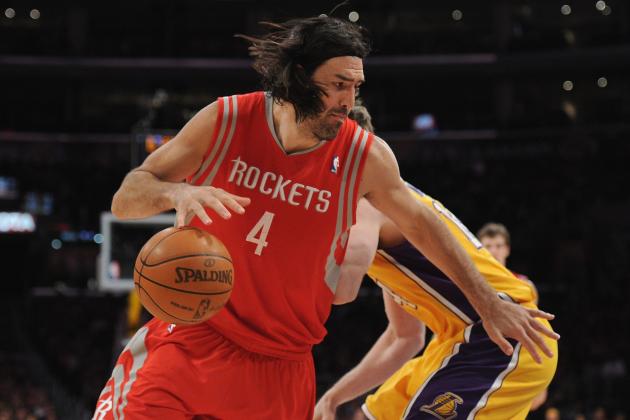 Harry How/Getty Images
Luis Scola
Argentina is led by three players familiar to NBA fans: Manu Ginobili, Luis Scola and Carlos Delfino. The team medaled in each of the last two Olympics and defeated Team USA in the 2002 FIBA World Championship.
If the tournament were played three-on-three, we might expect them to be a favorite to win it all. But it is not, and the lack of depth will keep them out of the final.
In a recent exposition game, Argentina lost to Team USA 86-80. If Scola had not missed six free throws, the outcome might have been different.
This is a good team, which I see winning the bronze medal.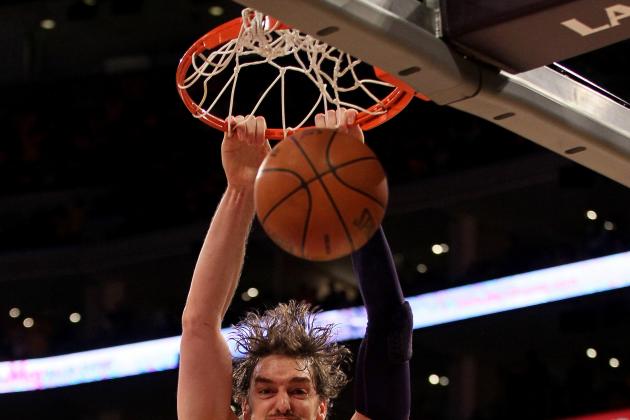 Stephen Dunn/Getty Images

The team most likely to face Team USA in the final game is Spain.
Spain would seem to have the best frontcourt in the tournament with Pau and Marc Gasol along with Serge Ibaka. They have a solid backcourt in Rudy Fernandez and Jose Calderon. But the spark of their team is "La Bomba," Juan Carlos Navarro, who scored 27 points in their EuroBasket victory over France.
When Spain has the ball, I believe that Team USA will figure out a way to slow down La Bomba on the wings. It will probably take Andre Iguodala to do it. But I think that Spain's frontcourt on offense will cause Team USA to quickly accumulate personal fouls, and I don't like the centers that will have to play when Tyson Chandler sits. Kevin Love can be great in scoring and rebounding, but I don't think he can be effective on defense against Spain.
On defense, I can see Spain packing the box and forcing Team USA to shoot from the outside. Team USA will start to get antsy, then Carmelo Anthony and Kobe Bryant will gladly oblige and throw up a few bricks at critical times in the game.
Team USA will have competitive Pool A games against France and Argentina, and maybe Lithuania for a half. On the other hand, Spain will probably only break a sweat in one game, against Brazil, in Pool B. Therefore, we can expect Spain to enter the medal round a little bit more rested than the USA team.
I am going out on a limb and say that Spain will win the gold medal, in a buzzer-beater shot from Marc Gasol.