15 Massive Transfers That Shaped the English Premier League Today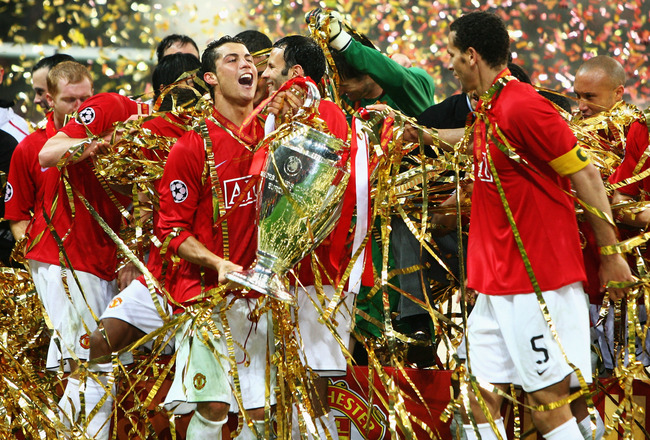 Alex Livesey/Getty Images
In world football transfers, "massive" is a relative term.
Transfer records have fallen repeatedly over the years, and thanks to the success of big-spending clubs like Chelsea and Manchester City, money has never held a more integral role in football.
With that in mind, here are 15 of the biggest, most massive—and coincidentally, some of the most expensive—transfers in English Premier League history. In one way or another, all of these transfers shaped the league itself to this day.
Have another? Leave a comment below.
Cristiano Ronaldo, Sporting Lisbon to Manchester United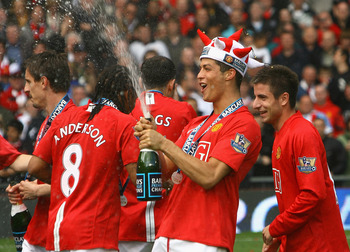 Alex Livesey/Getty Images
When: 2003
Fee: €15 million
Manchester United signed a teenage Cristiano Ronaldo—beating out rivals Arsenal to the signature—for €15 million in 2003. Six successful and pivotal years later, United sold a superstar to Real Madrid for a record £80 million.
In between, Ronaldo developed into one of the world's best players and led United to three league titles. Meanwhile, United ultimately maintained their hold on English Premier League supremacy ahead of Arsenal and later Chelsea.
Even with Ronaldo, however, it was a fight. Just imagine how different the league could have been if Arsene Wenger had succeeded in signing Ronaldo for Arsenal.
Thierry Henry, Juventus to Arsenal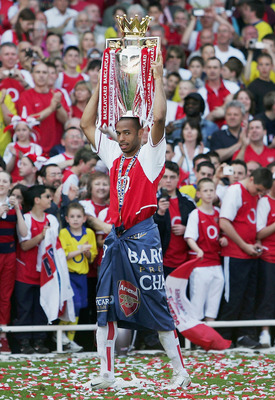 Clive Mason/Getty Images
When: 1999
Fee: £11 million
In the late 1990s and early 2000s, Arsenal challenged Manchester United's supremacy in the English Premier League with a talented and stylish squad made up of largely foreign players.
The biggest star of them all was Thierry Henry, who joined as a relatively unknown winger in 1999 and quickly turned into the all-conquering, va-va-voom forward that dazzled us all.
Henry scored 226 goals in all competitions for Arsenal from 1999-2007 and then added two more during a loan cameo at the beginning of 2012. He is Arsenal's all-time leading scorer and will be remembered as one of the club's all-time best players.
Didier Drogba, Marseille to Chelsea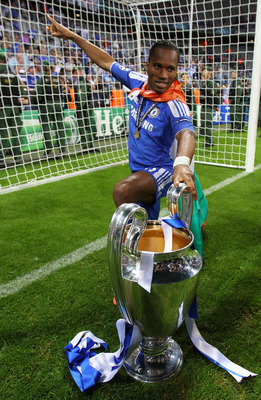 Alex Livesey/Getty Images
When: 2004
Fee: £24 million
Chelsea emerged as a Premier League challenger in the mid-2000s behind the Russian owner Roman Abramovich. The oil tycoon injected the club with unprecedented amounts of money not long after taking control, and Didier Drogba was perhaps the most important signing.
Drogba flourished under new Portuguese manager Jose Mourinho and led Chelsea to Premier League titles in 2005, 2006 and 2010. He left the club in 2012 after helping to deliver their first European crown.
Alan Shearer, Southampton to Blackburn Rovers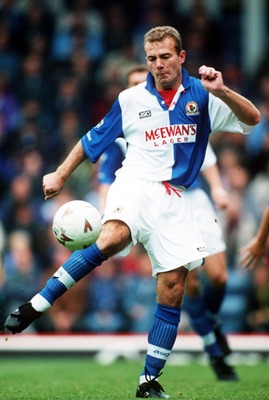 Clive Mason/Getty Images
When: 1992
Fee: £3.3 million
It's hard to remember now, but the Blackburn Rovers were the second club to win the Premier League title. After back-to-back Manchester United triumphs in 1993 and '94, Rovers wrested the title away in 1995 thanks to heavy investment by Jack Walker.
Alan Shearer was the biggest and most important signing. After joining for a British-record fee of £3.3 million in 1992, Shearer led Blackburn to the title with a league-record 34 goals in 1994-95.
These days, Blackburn reside in the second tier of English football. In the mid-1990s, though, they were champions of England.
Eric Cantona, Leeds United to Manchester United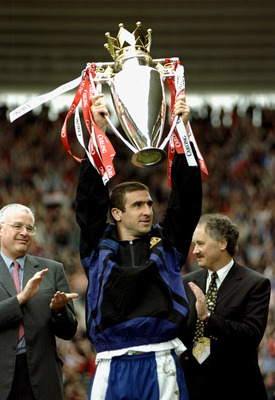 Shaun Botterill/Getty Images
When: 1992
Fee: £1.2
Manchester United's initial run of success in the Premier League coincided with the signing of French playmaker Eric Cantona. In fact, one could argue that Cantona spurred United's most successful period.
Having won the First Division title with Leeds in the spring of 1992, Cantona moved to Manchester United the following December. United had struggled until then but rallied to win the inaugural Premier League title.
Before he retired in 1997, Cantona had led United to four league titles with an inimitable blend of artistry and wackiness.
Roy Keane, Nottingham Forest to Manchester United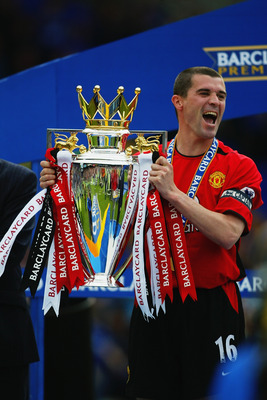 Gary M. Prior/Getty Images
When: 1993
Fee: £3.75 million
After being relegated with Nottingham Forest in 1993, Republic of Ireland midfielder Roy Keane nearly signed with Blackburn Rovers. Instead, he joined Manchester United for a British-record fee.
The rest, well, you know.
Keane powered United's midfield for more than a decade with tough tackling and a creative spark. Always on the edge of meltdown, Keane was indispensable in seven of United's league-title runs.
Patrick Vieira, AC Milan to Arsenal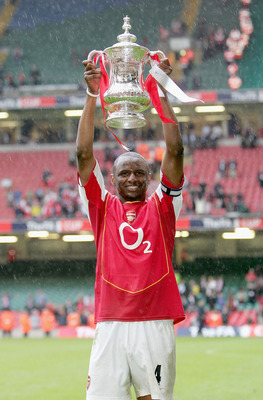 Ross Kinnaird/Getty Images
When: 1996
Fee: £3.5 million
Arsene Wenger famously made the purchase of Patrick Vieira one of his conditions for joining Arsenal in 1996. Soon the world discovered why.
Vieira, a lanky and combative French midfielder, forged a memorable partnership with Emmanuel Petit at the core of Arsenal's squad. The two helped lead the Gunners to the double in 1998, and Vieira stuck around for two more league titles—including another double and the unbeaten Invincibles league campaign of 2003-04.
Along the way, he also had a series of unforgettable encounters with Manchester United's Roy Keane.
Stan Collymore, Nottingham Forest to Liverpool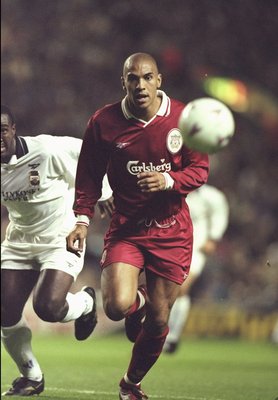 Mark Thompson/Getty Images
When: 1995
Fee: £8.5 million
English striker Stan Collymore was a big star when he transferred from Nottingham Forest to Liverpool for a British-record £8.5 million in 1995. Two mixed seasons later, he was off to Aston Villa without winning a trophy for the Reds.
That might sound like an unimportant transfer, but it illustrates the larger trend of Liverpool's transfer dealings over the past two decades. Once the dominant force in English football, Liverpool now have gone more than 20 years without winning the league.
Along the way, there have been a number of dubious deals. This was perhaps the most illustrative.
Wayne Rooney, Everton to Manchester United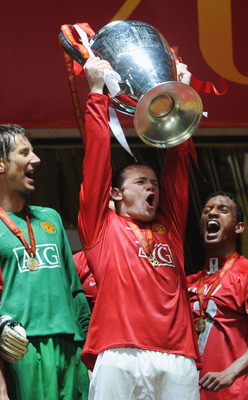 Shaun Botterill/Getty Images
When: 2004
Fee: £25.6 million
Wayne Rooney broke into Everton's first team as a 16-year-old in 2002. Two years later, he was off to Manchester United in a mega-money deal.
In the eight years since then, Rooney has evolved into a celebrated footballer and cultural icon, at home equally in the sports and gossip pages.
Carlos Tevez, Corinthians to West Ham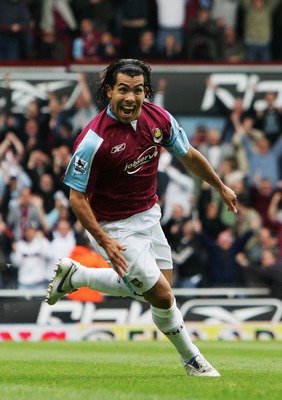 Christopher Lee/Getty Images
When: 2006
Fee: Undisclosed
West Ham United raised eyebrows by signing Carlos Tevez and Javier Mascherano from Corinthians in 2006. Fans and pundits openly wondered how a modest club like West Ham could afford international stars like the two Argentinians.
It turned out some Premier League clubs had declined to sign Tevez because of his involvement with Media Sports Investments, a third-party ownership firm.
West Ham were later fined over breaking third-party ownership rules, but thanks to Tevez's contributions, the Hammers kept their place in the Premier League following the 2006-07 season at the expense of relegated Sheffield United.
Cesc Fabregas, Arsenal to Barcelona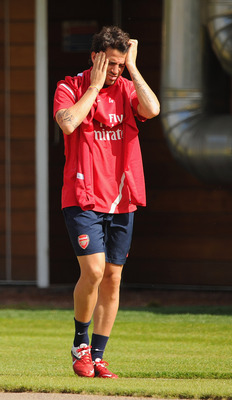 Michael Regan/Getty Images
When: 2011
Fee: £35 million
Arsenal's standing as an elite Premiership club has suffered in recent years. Perhaps the most telling incident in the club's recent decline was the sale of midfielder Cesc Fabregas to Barcelona in 2011.
Following a public, drawn-out transfer saga, Fabregas rejoined his childhood club in a big-money deal despite Arsenal manager Arsene Wenger's desire to keep Fabregas. Former Arsenal teammate Samir Nasri soon left for Manchester City, and the next summer, Robin van Persie announced he would not re-sign with the club.
Fabregas wasn't the first or last big-name player to leave Arsenal, but his departure—at the height of his powers against the wishes of Wenger—feels like the most important to this day.
Fernando Torres, Liverpool to Chelsea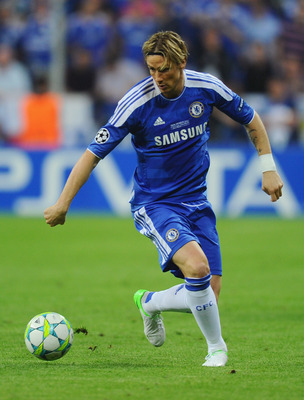 Mike Hewitt/Getty Images
When: 2011
Fee: £50 million
Chelsea's big-spending ways re-emerged in the winter of 2011 with the blockbuster £50 million signing of Spanish forward Fernando Torres from Liverpool.
Torres immediately struggled and became the butt of countless jokes.
But he rediscovered his scoring touch (somewhat) at times down the stretch of the 2011-12 season, and if nothing else, his transfer also spawned and artificially inflated the fee for English forward Andy Carroll's £35 million move from Newcastle to Liverpool.
Luis Suarez, Ajax to Liverpool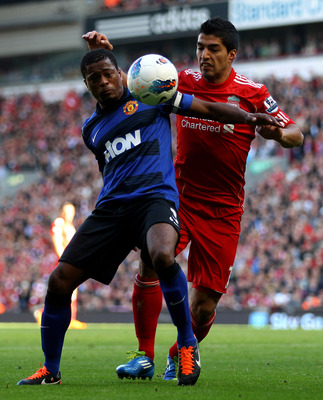 Clive Brunskill/Getty Images
When: 2011
Fee: £22.8 million
Luis Suarez's signing represented the most expensive transfer into Liverpool at the time (the record was later broken by Andy Carroll's arrival), but the money is not what makes this transfer important.
Suarez was embroiled in a highly-public racism controversy in 2011, earning an eight-match ban following an incident with Patrice Evra during a match against Manchester United at Anfield in October.
Between then and the end of the season, racism became a hot-button issue in the Premier League, with Chelsea's John Terry later being acquitted in a British court on the charge of racially abusing QPR's Anton Ferdinand.
The trend, however, started with Suarez, who will probably be remembered for one incident for the rest of his career.
Sergio Aguero, Atletico Madrid to Manchester City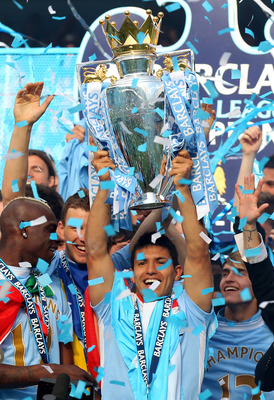 Alex Livesey/Getty Images
When: 2011
Fee: £38 million
Manchester City spent heavily in their successful pursuit of Premier League glory. While it's difficult to pinpoint the single most important transfer of the club's new era, it's easy to remember who scored the decisive goal of the 2011-12 title run.
You know the story. Needing a victory on home turf to clinch their first title since 1968, Manchester City trailed QPR 2-1 heading into stoppage time of the last match of the season.
Edin Dzeko equalized and Sergio Aguero scored the winner in the final minute.
David Silva, Vincent Kompany and others might mean more overall to City's rebirth, but it's impossible to downplay the importance of Aguero's goal.
Eden Hazard, Lille to Chelsea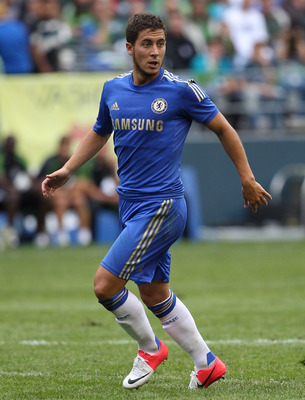 Otto Greule Jr/Getty Images
When: 2012
Fee: £32 million
Chelsea and owner Roman Abramovich are hardly strangers to splashing cash. The latest example is the Blues' purchase of Belgian midfielder Eden Hazard from Lille this summer.
Hazard's name rarely left the gossip pages last season, and numerous elite clubs were linked with his services. Chelsea ultimately won the race for Hazard, but his signature wasn't cheap.
The transfer fee reportedly was £32 million, and Hazard will reportedly earn £170,000 per week (Sky Sports). Those figures serve as only the latest indication of how money is currently driving football.
Keep Reading