The Hottest Olympic Athletes from 30 Different Countries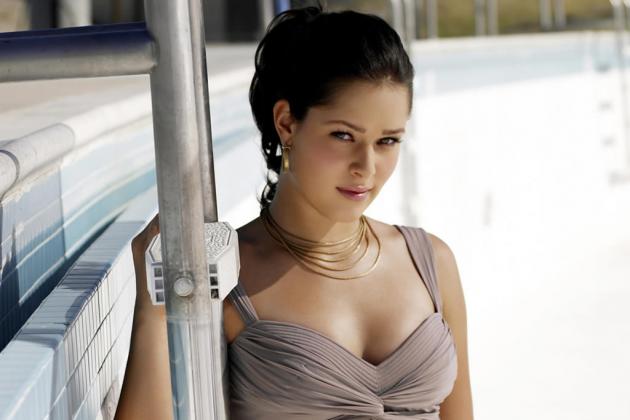 Image via ps3.mmgn.com
The world is a melting pot of beauty, a smorgasbord of different styles and flavors. And in the athletic domain, where perfectly-ripped human beings are sculpted and groomed to look ideal, beauty is far from lacking.
As we attempt to scratch the surface of the planet in search of the sexiest Olympians currently scraping the gravel, several lovely ladies stand tall above the competition.
Among the 205 countries set to compete at the 2012 London Games are 30 that offer a diverse array of exotic female athletes, each searching for that edge.
Let's take a look at 30 sexy Olympians from 30 countries.
Enjoy the world of beauty.
Begin Slideshow

»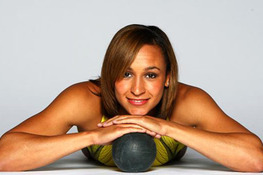 Image via cellardoorfam.wordpress.com
English track and field legend who specializes in everything under the sun. Jessica Ennis also happens to be the current British national record holder for both the heptathlon and the indoor pentathlon.
An award-winning spark plug.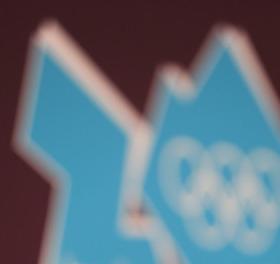 Image via zimbio.com
The first female canoe slalom paddler to represent New Zealand at the Olympic Games, Luuka Jones remains the pride and joy of her country. A budding legend.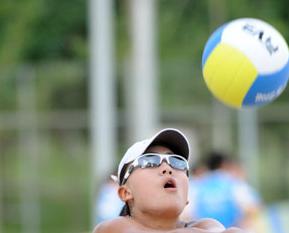 Image via china.org.cn
Standing at 6'3", volleyball gal Xue Chen will look to build on her bronze-winning performance at the '08 Games. Her focus will never be questioned.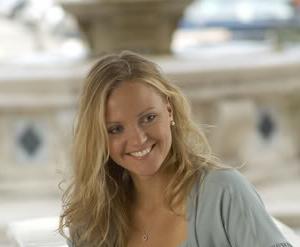 Image via listal.com
The 2007 Newcomer of the Year is now looking forward to her next chapter...Olympic tennis prosperity.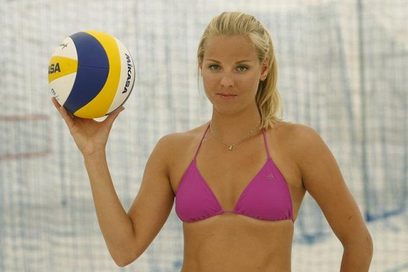 Image via sport.cz
Beach volleyballer from the Czech Republic with an obvious tendency to stare-down cameramen. Beautifully intimidating.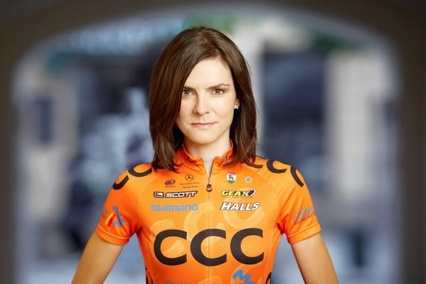 Image via kolarstwo.s24.pl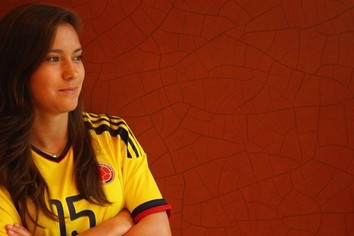 Image via thepramuajiajay.blogspot.com
Colombian footballer with a laid-back demeanor. Obviously the perfect compliment to any type of environment.
Image via hockeygods.com
With a bronze at the '08 Beijing Games already under her belt, field hockey star Noel Barrionuevo can look to approach the top step of the podium at this year's Olympics.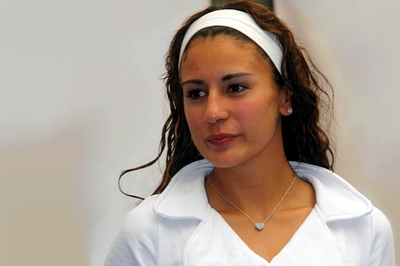 Image via mediotiempo.net
A bronze medal in the 10-meter Synchronized Platform from the '08 Games is all Mexico's Paola Espinosa Sanchez has on her Olympic resume thus far. That may change very soon.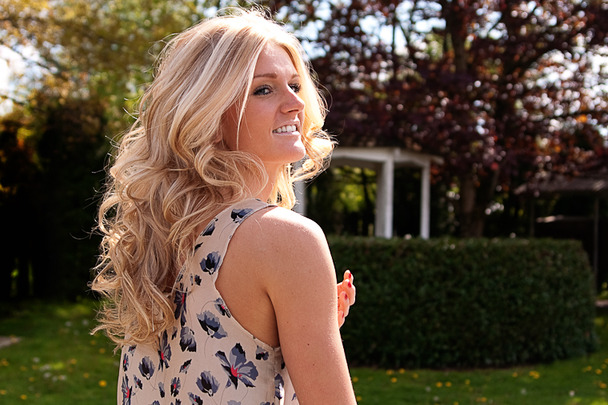 Image via onlysportsplayers.blogspot.com
Midfielder for the Canadian national soccer team. Elegant, classy, breathtaking.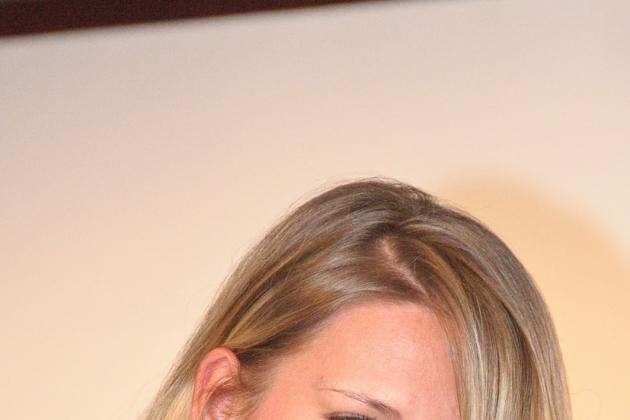 Image via victoriaazarenkas.blogspot.com
The current women's tennis World No. 1 looks to continue her streak of dominance at the '12 London Games. Victoria Azarenka is simply living the dream.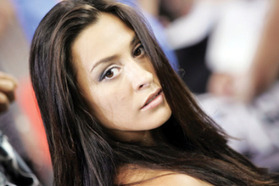 Image via insidehoops.com
This beautiful Romanian artistic gymnast secured three gold medals the '04 Athens Games. It's time for Catalina Ponor to recapture her Olympic promise.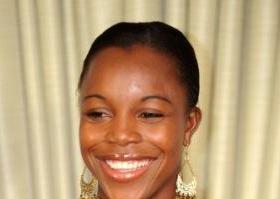 Image via unesco.org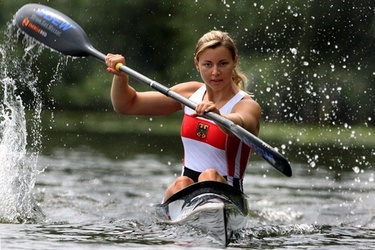 Image via royalcanoeclub.com
German sprint canoer who won a gold at the '08 Beijing Games.
Nicole Reinhardt seems determined to build off her previous success.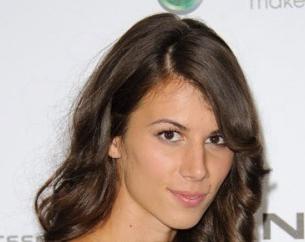 Image via babyshness.com
She was once known for having defeated Venus Williams three times at Grand Slam tournaments. But Bulgaria's No. 1 tennis gal now seems determined to flood her resume with Olympic hardware.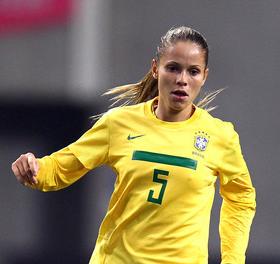 Image via zimbio.com
Brilliant defender for the Brazilian national soccer team. A constant force to be reckoned with.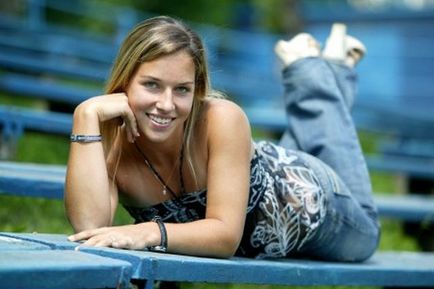 Image via newballs.wordpress.com
Slovak tennis player with a flair for the dramatic. And a skillful backhand.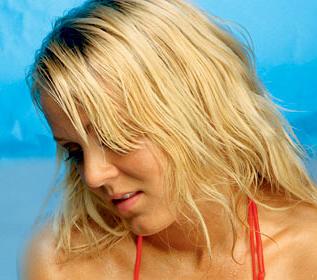 Image via womenprofile.blogspot.com
She was Swedish Rookie of the Year in 2003. Now, footballer Josefine Oqvist is an established veteran on a steamy squad.
Confidence is always key to success.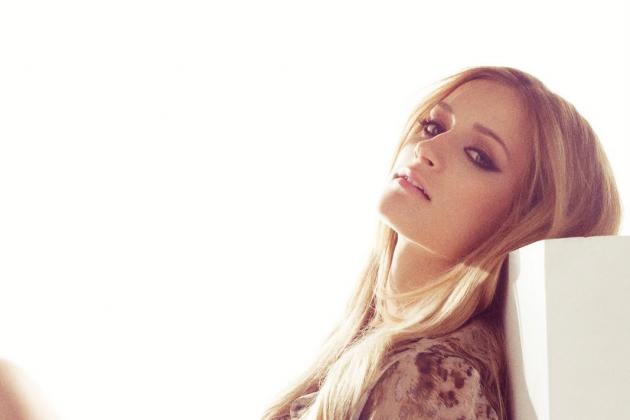 Image via eirikthorsen.blogspot.com
Breathtaking Norwegian hurdler Christina Vukicevic is one magical performance away from greatness. She continues to defy gravity.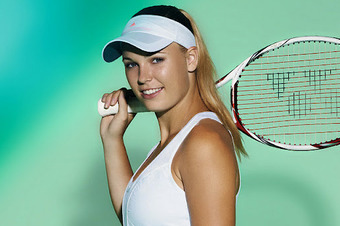 Image via blog.paddypower.com
Humorous, beautiful and talented. Former World No. 1 tennis phenom Caroline Wozniacki is a Danish delight. Perhaps the perfect female athlete.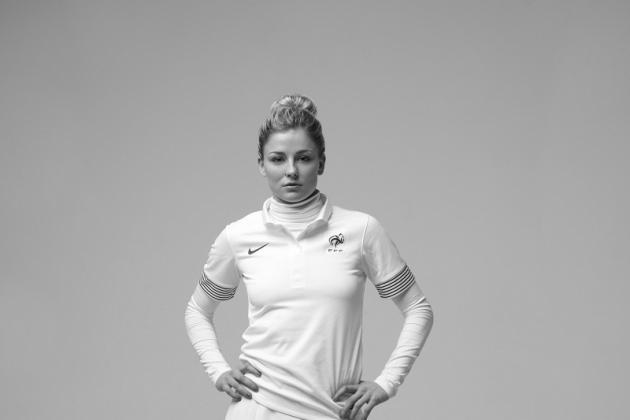 Image via youaintpunk.tumblr.com/
Defender on the French national soccer team. Some might call her a french-fried wallpaper, because she coats her defensive zones with beauty and efficiency.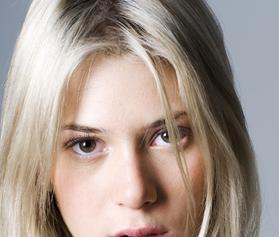 Image via s1.zetaboards.com
This lovely Aussie pole vaulter is still looking to gain exposure as a blossoming Olympian. Melanie Adams sightings are always historic.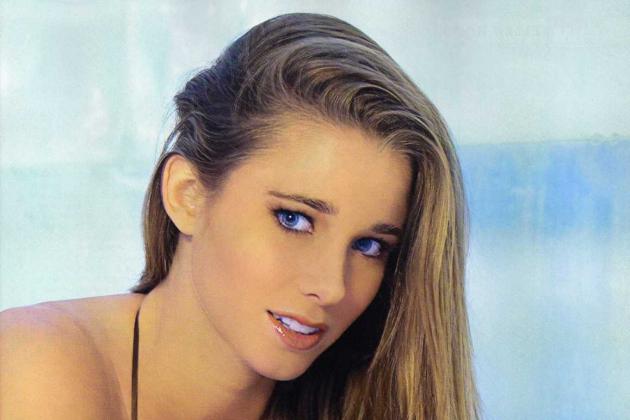 Image via pxdrive.com
This Dutch striker has blue eyes that glitter like crystallized stones in a tarnished environment. A field hockey gem.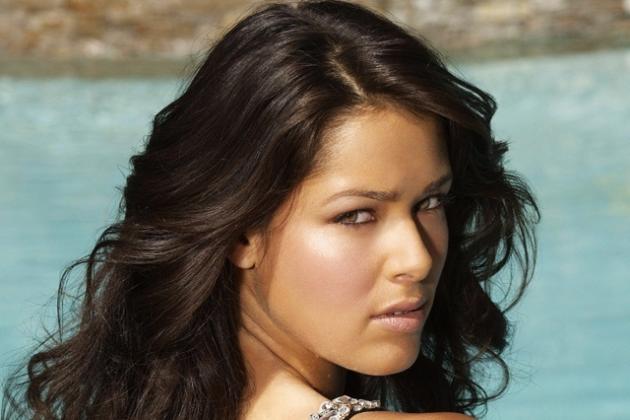 Image via mobilephonezoom.com
The sexiest part of Serbian culture, former World No. 1 tennis star Ana Ivanovic continues her ascent toward greatness with every deadly stare and aggressive forehand.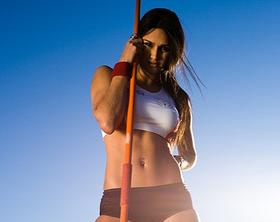 Image via holytaco.com
While scraping the line between model and athlete, javelin tosser Leryn Franco continues to hone her all-around abilities. She is a beautiful champion.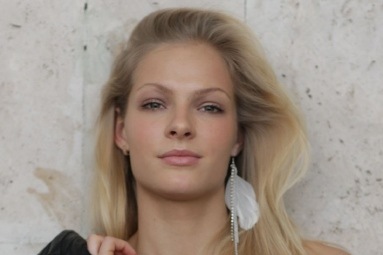 Image via skinnygossip.com
Russian long jumper searching for her first Olympic medal.
Some might call her the athletic Gisele Bundchen.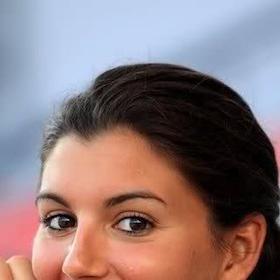 Image via totalprosports.com
Volleyball star with a crowd-silencing smile. Few provoke such resulting approval.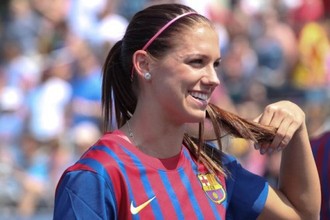 Image via diehardsport.com
Once the youngest player on USA's roster at the 2011 FIFA Women's World Cup, Alex Morgan now sees herself a pivotal figure in her team's Olympic success.
One year later and she's already a crafty veteran.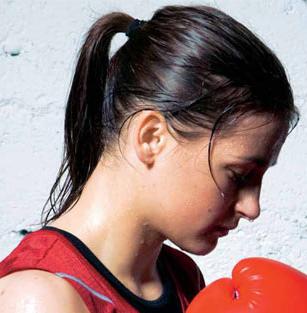 Image via broadsheet.ie
She's the current Irish, European and world women's boxing champion and a footballer for the Republic of Ireland. Katie Taylor is far from one-dimensional.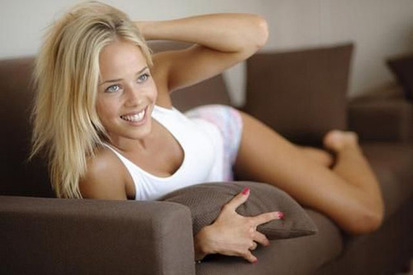 Image via sexyblock.com
Skilled basketball player for the Croatian national club. World-class smile with a deceptive dominance.
World beware.