FIFA 13 Wish List: 5 Things Gamers Want in Next Year's Game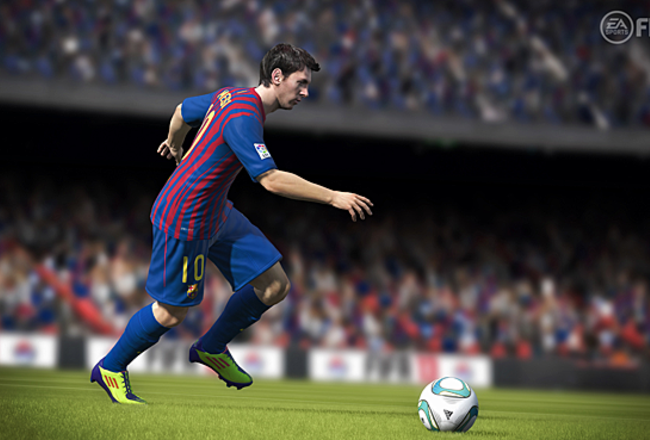 Photo Courtesy of http://www.ea.com/soccer/fifa

It's that time of year again, folks!
EA Sports' popular sports franchise FIFA 13 is just a few months away from hitting the shelves and millions are eager to get their hands on the highly anticipated game.Normally, EA doesn't like to give away too much information about the game over the summer, leaving fans plenty of time to speculate on what is going to be featured in the game when it is finally released.
While FIFA is the best soccer series on the market right now, there are still plenty of places for improvement. Here are five things that would be great additions to the series in next year's game.
Enjoy!
Improved Be a Pro Mode
In a matter of years, the Be a Pro career mode that had so many people excited about the future of the series has become an irrelevant game mode, barely touched by most gamers.
Why is this?
The lack of depth in the mode is alarming, as one can really only play games and then potentially change teams at the end of each season. There is no feeling of achievement or progress; it merely feels like playing Be a Pro in an exhibition match over and over with stats being recorded.
This needs to change.
If EA could add in press conferences, contract/transfer demands, international call-ups, even un-lockable cleats/gear as one's career progressed, it would be a massive improvement to the overall series.
Before FIFA players forget this game mode even exists, EA needs to make an effort at making it more entertaining.
Other Management Decisions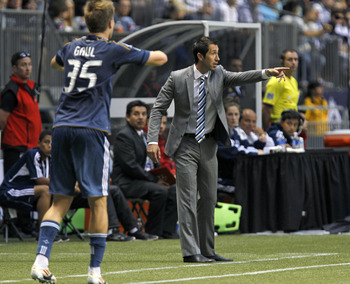 Jeff Vinnick/Getty Images
What ever happened to the old sponsorship deals and facility upgrades that were featured in past versions of the series?
While some of you might not have even noticed their evaporation from the game, it was a part of career mode that added that extra feeling of management control to the game.
The ability to adjust ticket sales was also another concept that, for some reason, did not make the cut the last couple of seasons.
It's clear that EA has not completely forgotten about these ideas, as they were all featured in the mobile version of FIFA 12 last year. The question still remains as to why they were not included in the next-gen versions of the game.
Enhanced Youth Squad Development
The Youth Squad/Academy was a very welcomed addition in FIFA 12, though it felt a bit incomplete, as it was difficult to actually develop the young talents.
If you were a competitive squad, finding the time to play a 16 year old in the 50's or 60's was not easy, and sending him out on loan wouldn't do much help either.
If there was a reserve league or some other way for youth players to develop (maybe even practice mode) it would be much appreciated by those of us who like to grow our own stars.
More Realistic Environments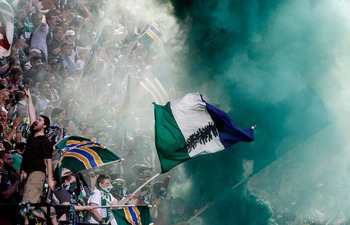 Jonathan Ferrey/Getty Images
I'm sure I am not the only one who found himself a little disappointed after winning the Champions League (or Cup, rather) and simply watching 30 seconds of my players celebrating like always before heading back to the main screen.
Any way that EA could improve the environment and make the big games feel that much more intense would be an ultimate boost to the series.
Also something has to be done about the 2D fans that occupy the stadiums right now. What ever happened to the 3D fans and coaches on the sidelines back in FIFA World Cup 2010? We would gladly welcome those graphics back, EA!
Transfer Window Realism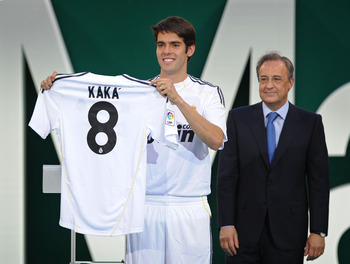 Denis Doyle/Getty Images
I like the way that EA is trying to keep up with the trend of crazy transfer windows we have had recently, but it got a little out of control with the fees and deals last year.
By season 4 of my latest career mode, Marek Hamsik had played for Napoli, Manchester City, Real Madrid, and was rumored with a move to Bayern Munich. A bit less transfer craziness would be fine by me.
Also Player and Cash deals are a common occurrence in the modern game and should make an appearance in the virtual world.
The transfer updates that debuted in FIFA 12 showed a lot of promise, but there is still more ground to cover.
Other Additons That Would Be Welcome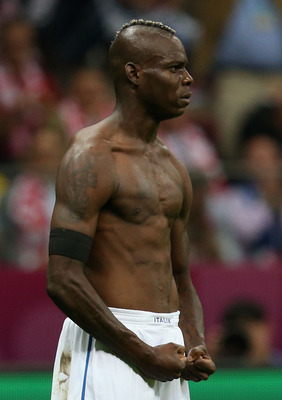 Joern Pollex/Getty Images
Advanced Press Conferences- The "Talk to Press" feature was a nice addition in last year's game, and hopefully this is a feature that expands in the future. Maybe questions followed by a list of responses to choose from before each match is something EA is lining up in the next couple of years.
Be A Goalie Mode- I have yet to meet a person who has actually spent more than a few minutes fooling around with this mode. Either speed up gameplay until the opposing team has the ball in your attacking third or make shots come more often. 3 seconds of fame isn't worth 15 minutes of watching paint dry.
MLS Updates- For those of us who love to play with the American teams, we could use a few updates to the game. While EA did make a number of changes to the league last year, there are still some things diehard fans would like to be added. The MLS Superdraft, which is one of the main ways MLS teams can gain young talent currently is not featured in FIFA. Also a CONCACAF Champions League type tournament, maybe with just Mexican teams due to the lack of other Central American leagues represented, would be a nice touch to the season mode. Man-for-man trades also are very common in the American league, but right now not capable with the current transfer setup.
New Celebrations- Don't get me wrong; Manual celebrations are incredibly entertaining. But I feel they are missing out on a few popular ones. Pounding your chest, doing the "stanky legg," kissing the crest, Balotelli's flex, even taking your shirt off while running (I will take the ensuing yellow card) all should be options in future games.
What do YOU think should be added in FIFA 13? Comment below with your wish list!
Keep Reading