London Olympics 2012: Top 10 Storylines to Follow on Day 1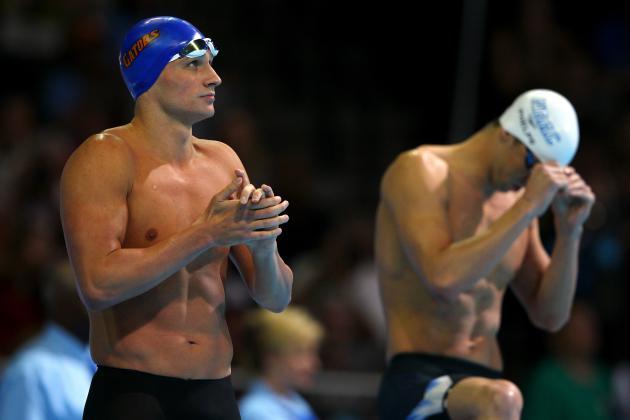 Al Bello/Getty Images

After months of qualifying, trials and team selections—and after a few days of early events—athletic competition at the 2012 London Olympics swings into full action on Saturday, July 28.
Hooray! Actual sports and Olympic medals!
To help you track all the happenings on this busy first day of finals, we've compiled a list of 10 events/storylines that demand your viewing attention.
And we're off…
Begin Slideshow

»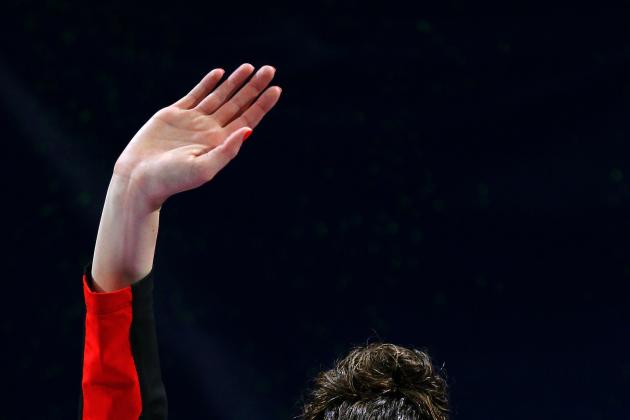 Al Bello/Getty Images

Sport: Swimming
Event: Women's 4x100-meter freestyle relay
Time: 3:40 p.m. ET
Seventeen-year-old swimming sensation Missy Franklin—a popular pick to become the breakout performer of the London 2012 Games—will contest the first of her seven Olympic events on Saturday.
Team USA is a safe bet to medal, but Franklin's Olympic debut won't likely be a golden one. The U.S. hasn't won this event at a major international competition since 2003.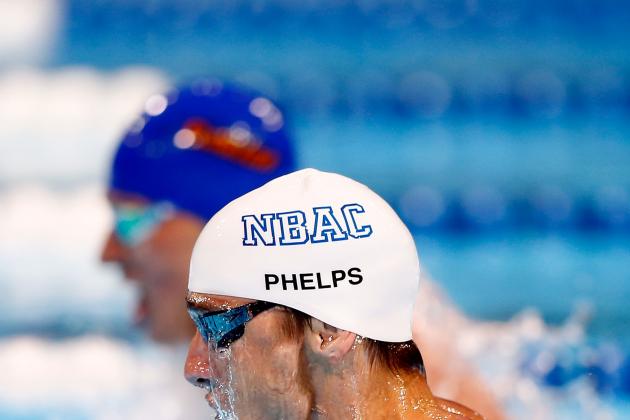 Jamie Squire/Getty Images

Sport: Swimming
Event: Men's 400-meter individual medley final
Time: 2:30 p.m. ET
Ryan Lochte has been the best swimmer of the past four years. Michael Phelps is almost certainly the best swimmer ever.
Something, as they say, has to give.
The aquatic titans will face off twice in London, starting with the 400-meter individual medley final on Saturday night.
Phelps is the event's world-record holder, but Lochte has won each of the last two World Championships and beat Phelps rather comfortably at the distance during U.S. Olympic trials.
The second meeting between the two is slated for Thursday, August 2, at which point we should know a lot more about how well each is swimming. Both are scheduled to swim in four individual events and at least two relays.
Phelps needs three medals to retire as the most decorated Olympian of all-time, while Lochte plans to return for Rio 2016.
Bryn Lennon/Getty Images

UPDATE: Mark Cavendish failed to put Britain on the scoreboard, finishing 29th, while Alexandr Vinokurov of Kazakhstan took gold in the Olympic men's road cycling race in London Saturday, besting not only Colombian Rigoberto Uran (silver) and Norway's Alexander Kristoff (bronze), but also American Taylor Phinney, who came in fourth by the slimmest of margins, just missing out on an Olympic medal.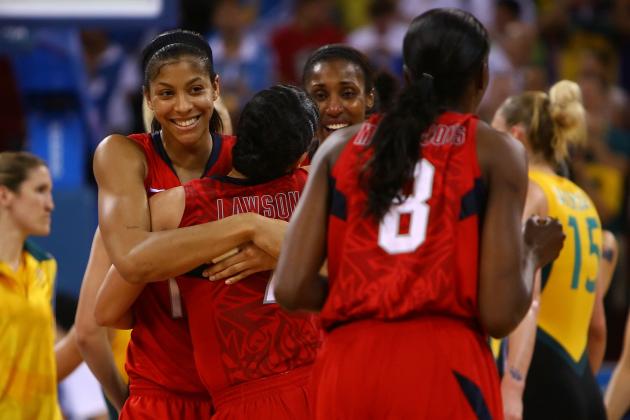 Jeff Gross/Getty Images

Sport: Volleyball/Basketball
Event: U.S. women vs. South Korea/U.S. women vs. Croatia
Time: 3:00 p.m. ET/11:45 a.m. ET
UPDATE: Team USA, after leading by just three at the half and by six heading into the fourth quarter vs. a pesky Croatian squad, erupted down the stretch to notch a 81-56 Pool A win to start their gold medal bid.
--End of Update--
Team USA's women's volleyball and women's basketball squads both have gold-medal aspirations, and the road to Olympic glory everlasting begins for each on Saturday.
The women's volleyball team has never won gold, but looks primed to break that drought this year behind rising star Destinee Hooker and veteran leader Logan Tom. South Korea shouldn't offer much resistance, but it'll be crucial for the team to get its head right before a mammoth Monday showdown against defending gold medalist Brazil.
Team USA's women b-ballers will be heavy favorites against every team they face in London, not least of which is Croatia, who will be making its Olympic debut in women's basketball.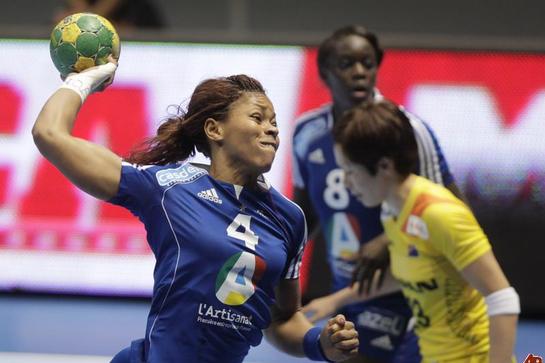 http://nimg.sulekha.com
Sport: Handball
Event: France vs. Norway (Women)
Time: 4:15 p.m. ET
Women's handball isn't a headline sport stateside, but even the most provincial American fan should be able to appreciate a showdown of this magnitude.
Norway is the defending world and Olympic champion in women's handball. France finished second at each of the last two Women's Handball World Championships, including a 32-24 loss to the Norwegians last year.
The gold could very well come down to a rematch between these two, and the handball world will have a close eye on how each team approaches a high-level matchup so early in the competition.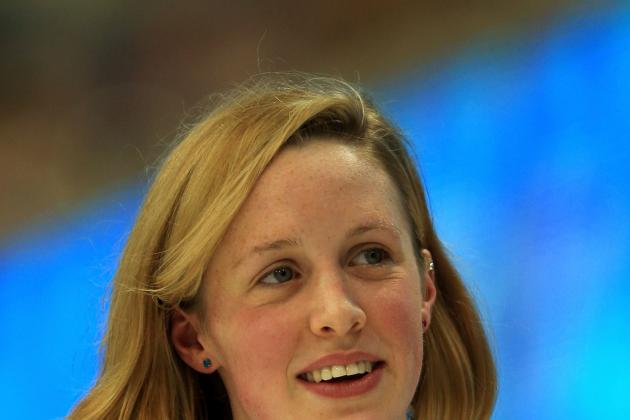 Clive Rose/Getty Images

Sport: Swimming
Event: Women's 400-meter individual medley
Time: 3:09 p.m. ET
Depending on how Mark Cavendish does in the men's road race, British swimmer Hannah Miley could be in position to win the first medal—or gold medal—for her country at the 2012 London Games.
To make it gold, the defending world silver medalist in the 400-meter individual medley will need to outduel American favorite Elizabeth Beisel and Australian media darling Stephanie Rice.
Rice, for her part, is no stranger to headlines. The triple-gold medalist from Beijing made waves recently by posting a picture of herself on Twitter in a revealing bathing suit.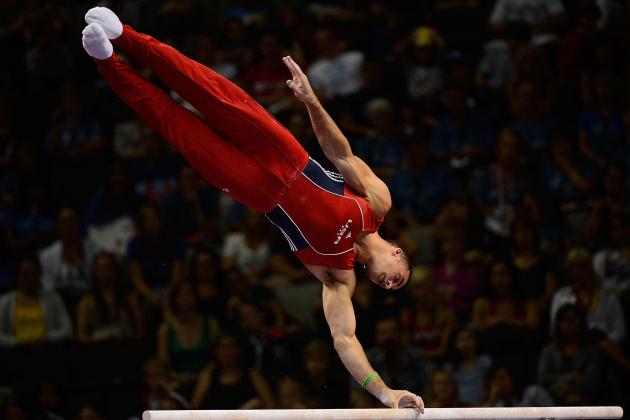 Ronald Martinez/Getty Images

Sport: Gymnastics
Event: Men's preliminary competition
Time: Sessions starting at 6:00 a.m., 10:30 a.m. and 3:00 p.m. ET
Entering London, America boasts perhaps its strongest Olympic men's gymnastics team ever.
Whether or not Team USA validates that hype is largely a conversation for later in the week, but preliminary competition remains a crucial test for those athletes fighting to make event finals.
On that front, the American to watch is Danell Leyva. The 20-year-old is a threat to win individual gold on the parallel bars and high bar, but a miscue or two in the preliminary round can derail those dreams mighty fast.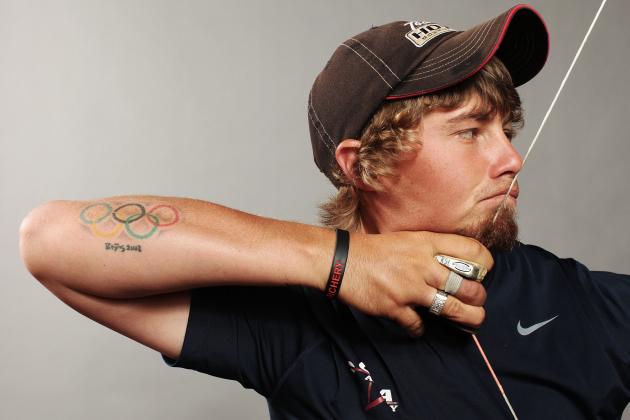 Nick Laham/Getty Images

Sport: Archery
Event: Men's team competition
Time: Gold-medal match begins at 1:01 p.m. ET
Spurred by a healthy combination of Hunger Games fever and rare American excellence, men's archery looks poised to break loose from the Olympic shadows.
Emerging star Brady Ellison has the men's team eying its first team medal since 2000 and its first gold since 1996. To summit that mountain top, Team USA will need to upset three-time reigning Olympic champs South Korea, led by vision-impaired archery phenom Im Dong-hyun.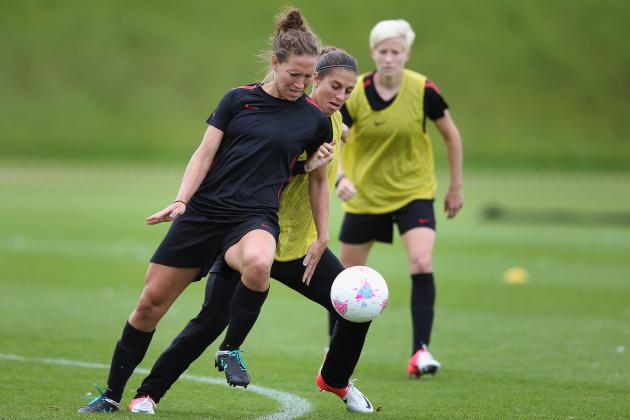 Jeff J Mitchell/Getty Images

Sport: Soccer
Event: U.S. vs. Colombia (Women)
Time: 12:00 p.m. ET
Men's basketball aside, is there a more popular or recognizable American team at the London 2012 Games than the women's soccer squad?
Hope Solo, Abby Wambach, Alex Morgan and the gang have been familiar faces on the American sporting scene since the team's nail-chewing run through the 2011 Women's World Cup—a run that culminated in a penalty-kick loss to Japan.
And while the final result doesn't sit well with America's best, the Olympic competition has historically been far kinder to Team USA.
In London, the Americans will be after their third Olympic gold medal and a dose of revenge. After an initial matchup with France on Wednesday, the Americans take on Colombia, a team appearing in just its second-ever major international tournament.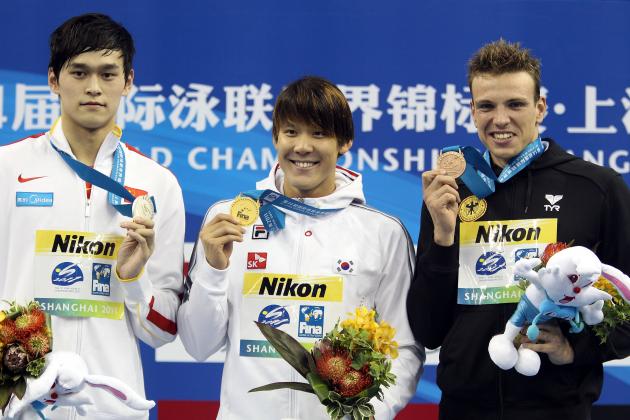 Clive Rose/Getty Images

Sport: Swimming
Event: Men's 400-meter freestyle
Time: 2:49 p.m. ET
With no Olympic men's 800-meter race to keep the middle-distance and long-distance freestylers sated and separate, the men's 400 free often features an intriguing mishmash of talent.
London should deliver along that front, with South Korea's Park Tae-Hwan (a potential double medalist in the 200 and 400 free) going up against Sun Yang, the world-record holder in the 1,500 meters and one of China's brightest young stars.
The winner of this race is likely headed for an impressive medal haul.
UPDATE: South Korea's Park Tae-Hwan, a gold medal favorite in this event, was reportedly disqualified Saturday morning. He will appeal the decision.