Theo Walcott: 5 Potential Replacements for Arsenal Winger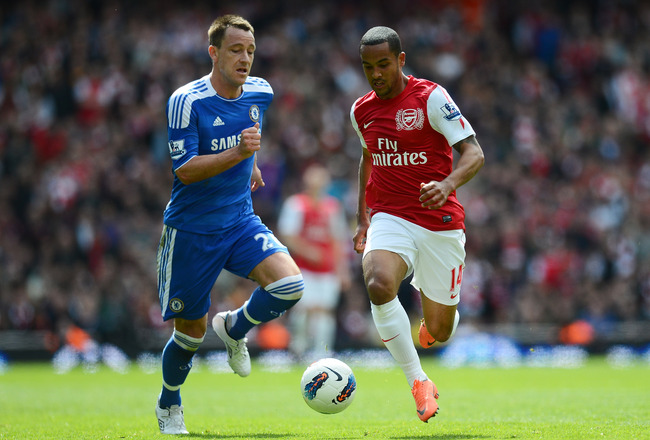 Mike Hewitt/Getty Images
Over the last few years, Arsenal have struggled to keep hold of their best players, and that recent run looks set to continue, as Theo Walcott seems reluctant to commit his long-term future to the club.
To be honest, I don't see what all the fuss is about when it comes to Theo Walcott.
More often than not, he flatters to deceive.
One good performance every couple of months isn't good enough at a club like Arsenal, and I don't think Arsenal would miss him that much if he does leave.
In fact, I've drawn up a list of five replacements for Walcott that would make more of an impact for Arsenal on a consistent basis.
Feel free to leave your own suggestions in the comments section below.
Victor Moses (Wigan Athletic)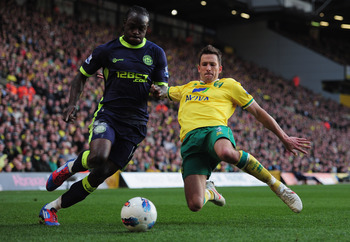 Jamie McDonald/Getty Images
Earlier this month, the Daily Mail newspaper reported that Arsene Wenger was prepared to let Walcott leave for a fee in the region of £15 million.
He'd then use the funds from selling Walcott to lure Victor Moses from Wigan Athletic.
For me, Moses was Wigan's star player last season, and he was key to their survival.
Last season, Moses showed a level of consistency and poise in front of goal that Walcott could only dream of.
For me, this is a no-brainer.
I'd take Moses over Walcott any day of the week.
Adam Johnson (Manchester City)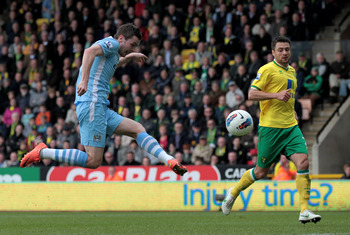 Matthew Lewis/Getty Images
For whatever reason, I just don't think that Adam Johnson has had a fair crack of the whip at Manchester City.
I think he provides a more consistent threat from wide areas than someone like Samir Nasri or James Milner.
Arsenal's passing style would suit him on the ground, and if Walcott is to leave, Johnson has to be under consideration as his replacement.
Clint Dempsey (Fulham)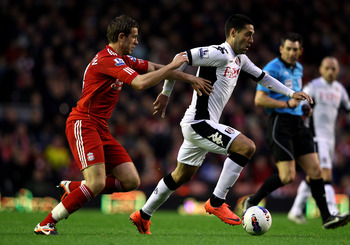 Clive Brunskill/Getty Images
OK, so Clint Dempsey is older than Walcott, but he has something that Theo doesn't have.
He's a proven top-class Premier League player who has delivered for Fulham on a consistent basis in the last few years.
He's also versatile and a tremendous goal threat.
Dempsey has ambitions to play at the highest level he possibly can, and Arsenal can offer him that.
The only thing that Dempsey has against him is his age.
If Arsenal were to replace Walcott with Dempsey, he'd probably get a two-year deal at most.
But I'd bet that Clint would make more of an impact in those two years than Walcott has in the last four.
Hatem Ben Arfa (Newcastle United)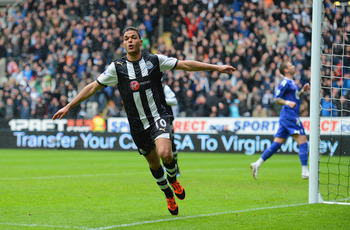 Michael Regan/Getty Images
Considering that he's spent most of the last two years recovering from a horrific injury, the form of Hatem ben Arfa in the last six months of the season was really impressive.
This guy has got it all: pace, skill, ability, strength, power and goals.
He's one of the most highly rated young French players around, and he's got confidence in his own ability.
Arsene Wenger could nurture ben Arfa's potential and turn him into a footballing superstar.
Alex Oxlade-Chamberlain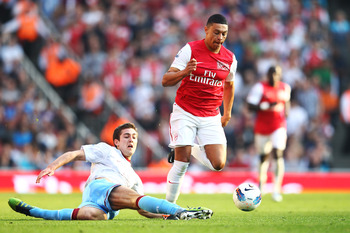 Julian Finney/Getty Images
Why go for someone outside the club and spend money when Arsenal have a ready-made replacement in Alex Oxlade-Chamberlain?
It's very rare for Wenger to go out and spend money on a replacement when he has someone else to fill that position, and Oxlade-Chamberlain could be that man.
For everything I said about ben Arfa, it's the same for this kid.
While I don't think Walcott has lived up to the hype, Oxlade-Chamberlain definitely has.
Whenever he's played for Arsenal, he's showed a level of maturity and consistency beyond his years.
He can do everything that the other four men in this list can do, and he's already at the club, so why go elsewhere?
If Walcott does leave, then for me, Oxlade-Chamberlain is the perfect replacement.
Keep Reading

Arsenal: Like this team?