25 Mind-Blowing Facts About the 2012 London Olympic USA Basketball Team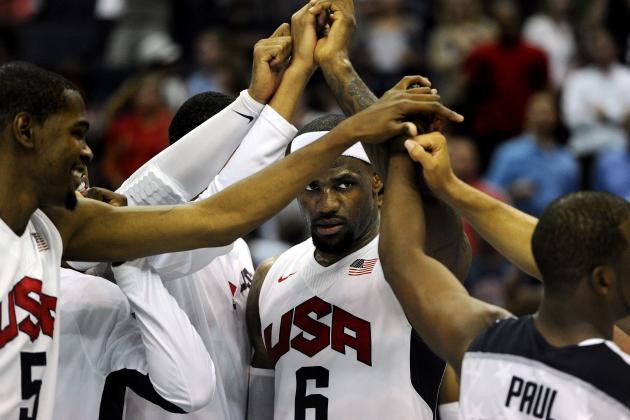 Patrick Smith/Getty Images

With the opening ceremonies of the 2012 Summer Olympics just days away, it seems like the perfect time to introduce the member of the Team USA basketball team that will head to London.
We just won't be doing it the way you're used to. Instead of giving you the boring bylines for all 12 Team USA members, let's just cut to the fun part and give you the best facts from their biographies.
Follow along as we break down 25 mind-numbing facts about the 2012 Team USA basketball team.
Begin Slideshow

»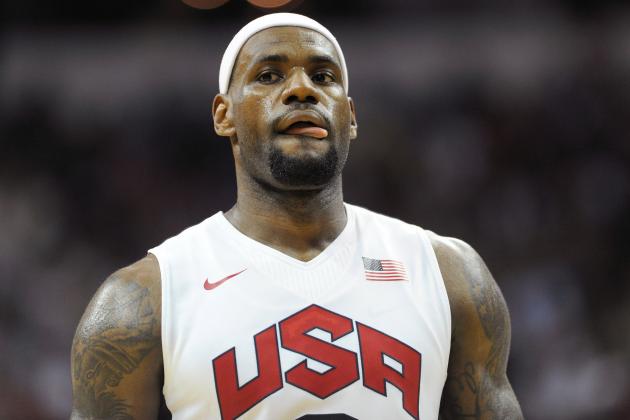 David Becker/Getty Images

Coming in behind retired NBA great Shaquille O'Neal and soccer stars KaKa and Christiano Ronaldo, LeBron's five million plus Twitter followers rank him the fourth most popular athlete on the social media site.
Unfortunately, King James' on court entertainment value doesn't follow the reigning NBA MVP off the court. His Twitter feed is mostly a bunch of personality-lacking drab and self promotion.
Imagine what LeBron's number would be if people actually enjoyed following him.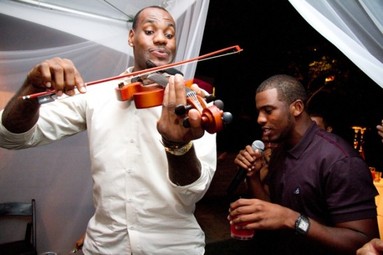 Photo Credit: AthleteStatus.com
This, well, interesting photograph of the duet between Chris Paul and LeBron James has seemingly exposed LBJ's hidden talent—playing the violin.
Because there is no video of this momentous occasion, we have no clue how good of a singer Paul is or how well James tickles the off-court twine.
But, still, it's fun to imagine, right?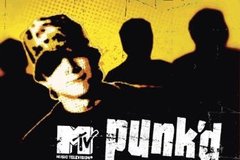 Photo Credit: Amazon
The year was 2004. Carmelo Anthony was simply a second-year NBA player trying to make his mark on the league and Ashton Kutcher was only Michael Kelso, or that dude who couldn't find his car.
That was until Carmelo got "Punk'd." I'm not going to spoil it for those of you who have yet to see this segment. Fortunately, the folks over at BobsBlitz.com have a working stream if you're interested in watching the Knicks star be Punk'd by Ashton Kutcher.
Watch. Enjoy. And for the love of God, don't make Carmelo mad.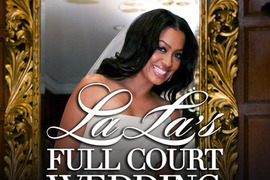 Photo Credit: Zap2It.com
Carmelo had to know that marrying a former MTV VJ and reality star would have its drawbacks.
Chief among those was "La La's Full Court Wedding," a laborious affair full of the false drama that makes reality television so captivating.
The things you do for the ones you love; right 'Melo?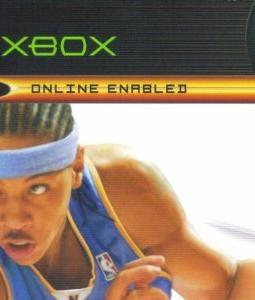 Photo Credit: Fanbase.com
With the NBA Street and NCAA March Madness games now defunct, Carmelo will likely go down as the only player to appear on the cover of all three EA Sports basketball franchises.
Anthony appeared on the cover of NBA Live 2005, NBA Street Homecourt and March Madness 2004.
Your degree of enjoyment will vary with each game, though I'm partial to Homecourt. Any time you get to knock someone on their behind on a basketball court without penalty is enough for me.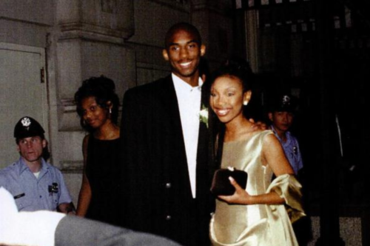 Photo Credit: Tumblr
In 1996, Kobe Bryant was the No. 1 high school player in the country and just months away from announcing his early entry into the NBA draft.
Singer Brandy Norwood was coming off a smash debut album and was the lead star of the television series Moesha.
So how did this unlikely couple end up at a high school prom together? Simple. He asked, she said yes, and the world went crazy.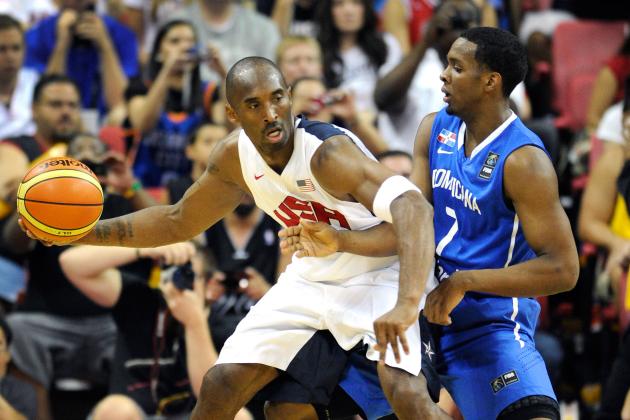 David Becker/Getty Images

As most know, Kobe's father was Joe "Jellybean" Bryant, long-time professional basketball player with a respectable NBA career of his own.
However, once Jellybean's career in the United States ended, Joe took the family overseas for a seven-year run playing pro ball in Italy. Because of this extended run, Kobe still speaks fluent Italian and has talked about ending his career overseas like his father.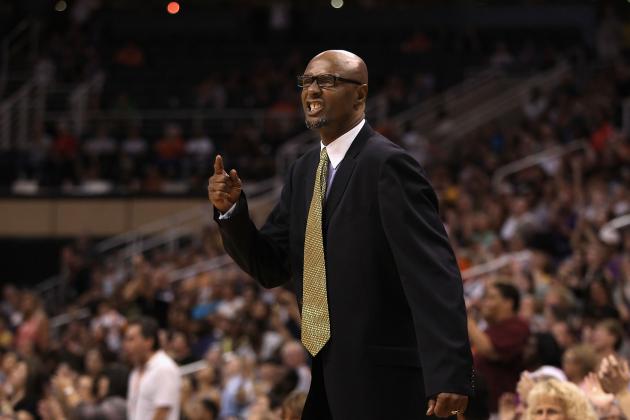 Christian Petersen/Getty Images

If you ever wonder where Kobe got his insatiable basketball itch, look no further than his father. After a long career in the NBA and in Italy, Joe Bryant seemingly walked away from the game in 1992 following a stint in France.
That was until a run coaching the American Basketball Association's Boston Frenzy motivated him out of retirement in 2005 at the ripe age of 50.
Jellybean's 'un-retirement' was short-lived, however, and now the elder Bryant is coaching overseas in Asia.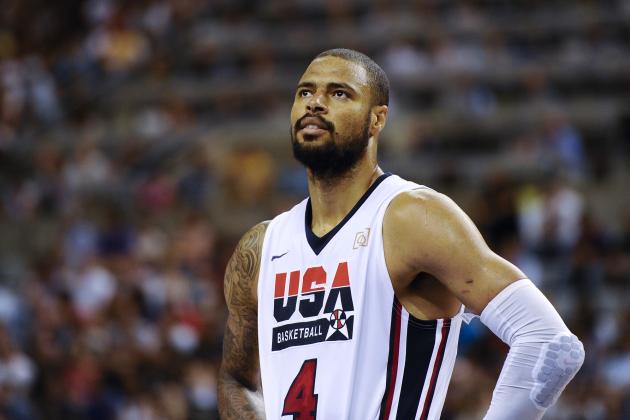 David Ramos/Getty Images

In an exposee on how shoe companies are running the youth basketball market, CBS news program "60 Minutes" profiled Chandler just before entering high school.
When asked by correspondent Leslie Stahl whether he was a Nike guy, the then 14-year-old Chandler responded with the affirmative and pointed to all of his 'swoosh' swag.
The piece went on to basically preach about the evils of hooking children in at a young age. Doesn't appear to have hurt Chandler, now has it?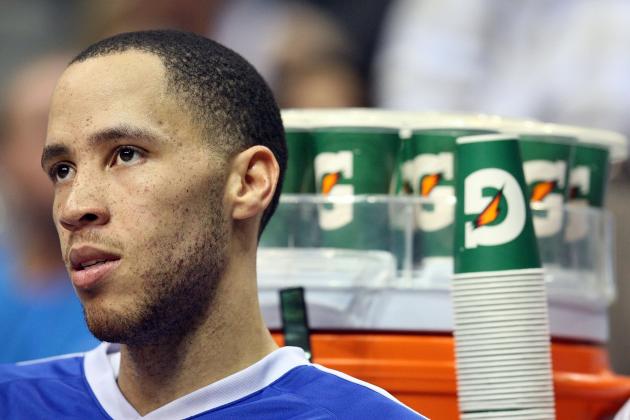 Ronald Martinez/Getty Images

A few months after being the subject of the aforementioned "60 Minutes" piece, Chandler became high school teammates with future NBA forward Tayshaun Prince at Dominguez High School in Compton, Ca.
Prince was then a senior by then, but even he could see Chandler's potential.
Via an NBA.com interview from 2002:
"Obviously, he was young, only 14 years old, but you saw the potential. Then, he was 6-11 and our starting center. The thing that he did very well for us back at that time was block shots. I think that he averaged five or six a game. At the time there were five or six seniors on the team and he really couldn't use his offensive skills since we had a lot of scorers from that veteran class. Once those guys left he became more and more of an offensive basketball player. But we used him a lot for defense and he did a great job of offensive and defensive rebounding and scoring under the basket. Most importantly, he did a great job blocking shots."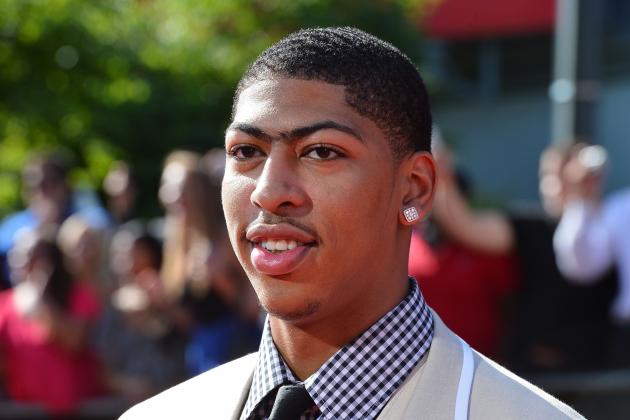 Frazer Harrison/Getty Images

In a pre-draft interview during ESPN's coverage in June, the No. 1 pick of the New Orleans Hornets let the world know that his brow was here to stay.
Before even mentioning anything else, Davis announced two trademarks, "fear the brow" and "raise the brow," ensuring he'll get mightily compensated by his unibrow.
WWE's The Rock might want to say something about that "raise the brow" trademark, though.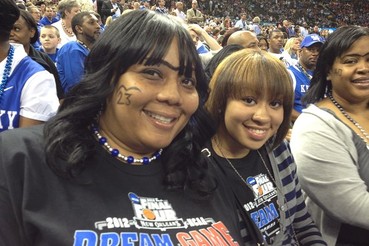 Photo Credit: Wall Street Journal
Anthony was not the only new member of the Davis family on March 11, 1993.
The family also welcomed a fraternal twin sister, Antoinette, to the world.
Unlike her brother and older sister, Antoinette has never played a minute of college basketball. As for whether the unibrow is a twin trait, the answer is still unknown.
What are those bangs hiding, miss?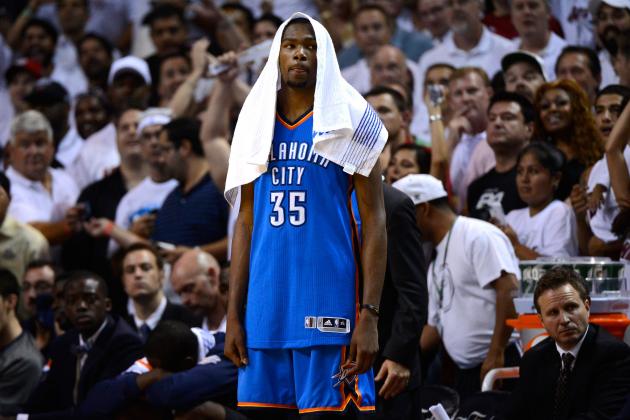 Ronald Martinez/Getty Images

Charles Craig, KD's first basketball coach and longtime mentor, was murdered on April 30, 2005 at the age of 35 years old.
To honor his name, Kevin Durant decided to wear the jersey No. 35 to honor his fallen friend.
Via NewsOk.com:
Since his freshman season at the University of Texas, Durant has worn jersey No. 35 in honor of Chucky.

"I just want as many people as I can to know why I wear it and the significance of the number," Durant said. "That's my goal is to get him out there and keep his name alive."
Yet another reason why Durant is one of the NBA's classiest people.
Based in the Washington D.C. area, it makes sense that Durant and star rapper Wale would have a bond. But, based on their Twitter feed, they have become the best of friends based off of mutual respect and upbringing.
Thats luv RT @Wale: New KD nerf joints ... That's my brother shoe!!! instagr.am/p/R1Dwj/

— Kevin Durant (@KDTrey5) October 29, 2011
Recently, Durant has even taken to rapping himself. He's released two songs by my count, which were certainly better received than every Shaq album ever produced.
(Warning: The song provided in the link has some not nice words.)
With over 7,000 likes on Facebook and over 17,000 followers on Twitter, you could argue that James Harden's facial hair is more popular than the player himself.
Harden supposedly began growing the beard while suffering from a bout of laziness at Arizona State and hasn't looked back since.
If Harden continues to rise in the NBA ranks, we might have a new facial hair trademark to go along with "fear the brow."
Featured in a commercial for NBA2K11 here, Iguodala is an avid NBA2K player and has even won a tournament at the 2K10 launch party.
As for Iguodala's actual skills within the game itself, Iggy was rated an 85 overall in the latest installment, tied for the 14th highest rating in the game.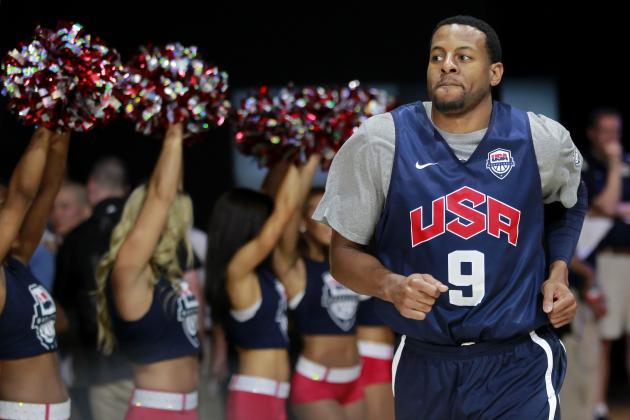 Geoff Burke-US PRESSWIRE

Via Food Republic:
So we might see you rocking the chef's whites one day?

"I really like food and cooking. One of my favorite shows is Chopped. And I can cook. When I get done playing, and if my son grows up to be a professional athlete, I want to be his chef. I know what it takes, because I have a chef now."
With the Food Network currently taking applications from amateur chefs for its next round of the television series, could we see Iguodala whipping up some stuff in the kitchen in the near future?
One can only hope.
Even if Kevin becomes a NBA Hall of Famer someday, he will always be the second most famous member of his immediate family.
Uncle Mike was a founding brother and lead singer of the California-based Beach Boys whose popularity garnered them the nickname "America's Band."
Luckily, most Beach Boys fans are over the age of 50 by now so Kevin's appeal to the youth market won't be hit too badly.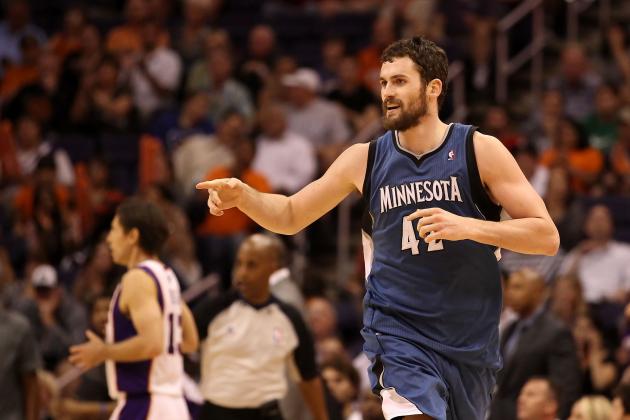 Christian Petersen/Getty Images

Let's just say that being the only playoff-less member of Team USA isn't lost on Love, who let his feelings be known to Yahoo! Sports' Marc J. Spears:
"My patience is not high," Love said. "Would yours be, especially when I'm a big proponent of greatness surrounding itself with greatness? All these [Team USA] guys seem to have great players around them.

"It's tough seeing all these guys that are young and older who have all played in the playoffs. When they start talking about that, I have nothing to talk about. If I don't make the playoffs next year I don't know what will happen."
With Minnesota coming up relatively empty in free agency and Ricky Rubio being out until at least January, it's starting to look like a long winter coming for Timberwolves fans.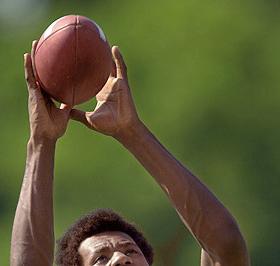 Photo Credit: ESPN
While we know that LeBron is currently the best basketball player in the world, one of the biggest sports "what if's" of this generation would involve James choosing football over basketball.
The 6'8", 250-pound James is built like a monster truck now, but once upon a time he was a lanky All-State wide receiver for St. Vincent-St. Mary high school.
His football career came to an end before his senior season, but James was rumored to have offers from top-tier programs from around the country for basketball and football.
I think we're all glad he chose the round ball.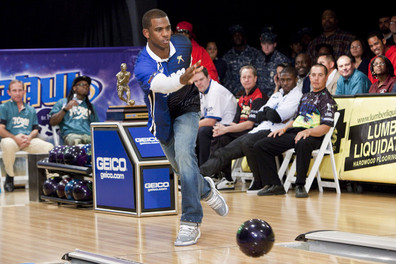 Photo Credit: BlackCelebrityGiving.com
Each year CP3 holds a televised celebrity bowling event for his Chris Paul Foundation, which benefits local projects and scholarships for underprivileged youth.
Because of that tournament, along with Paul's mean bowling game, the United States Bowling Congress named the Clippers point guard a national spokesperson for the game.
A great point guard, good bowler, and an awesome person. Not too bad of a combination.
I don't know why or how this happened, but more professional athletes should appear on game shows.
CP3's struggles to get any points on the board at Family Feud should make us all feel better about our complete inability to get them on the basketball court.
Also relevant: Steve Harvey is an awful game show host.
My run with Disney Channel shows ended with Lizzie McGuire, so I had no idea what the Suite Life on Deck was before doing research for this piece.
Supposedly it was a show that ran from 2008-2011 and was extremely popular based on my top-notch Wikipedia research.
All I know is that I'm happy to see Hooch from Scrubs getting acting work. He plays the crazy bellhop in the clip shown with this slide.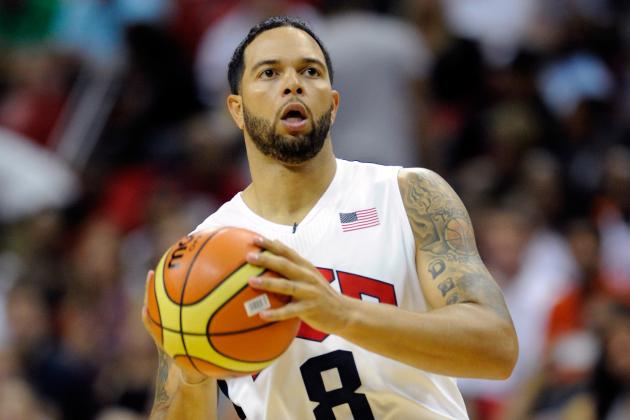 David Becker/Getty Images

It seems we finally have an answer as to why Deron Williams is the best low-post point guard in the NBA.
Growing up in the Dallas area, Williams won two Texas state wrestling championships between the ages of eight and 12 before moving on to basketball. Though D-Will obviously made the right choice, it's too bad NBA players aren't taking up professional wrestling as a side job anymore.
Unlike forefathers Karl Malone and Dennis Rodman, I bet Williams actually wouldn't embarrass himself in the squared circle.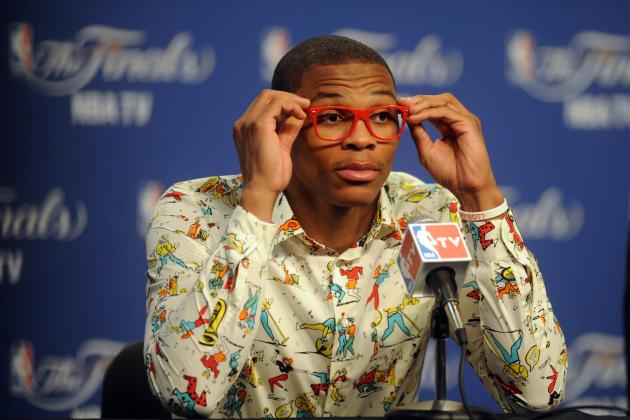 Mark D. Smith-US PRESSWIRE

Wearing 'Urkel'-type glasses and shirts that were better left in the '50s, Russell Westbrook became something of a fashion star during the NBA playoffs.
While most people lauded the outfits as wacky acts of eccentricity in victories, the cranky curmudgeons of the world came out of the woodwork in losses.
As always, Westbrook ignored the critics and kept being himself. Your opinions may vary on whether you think that's a good thing.