18 Free Agents Still Available and NFL Teams Who Need Them in Training Camp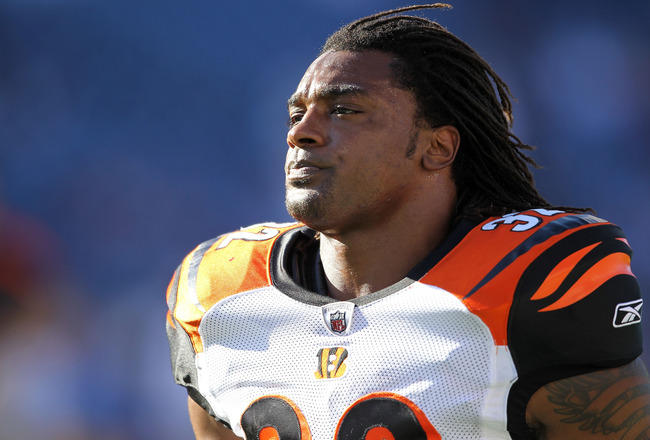 Andy Lyons/Getty Images
NFL training camps are kicking off, but free agents like Cedric Benson, Andre Carter and Plaxico Burress have yet to receive an invitation.
They aren't the only productive players without jobs heading into the dog days of summer, though, and there is still a ton of talent yet to be signed.
With that in mind, let's take a look at the top free agents left on the open market and the teams that could use their services heading into training camp.
Bryant McFadden, Cornerback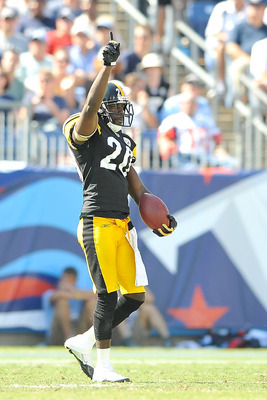 Grant Halverson/Getty Images
Which team needs him?
Detroit Lions
The Pittsburgh Steelers let Bryant McFadden go this past year. They have some younger players on their roster they'd rather develop than keep a 30-year-old nickel-and-dime corner.
McFadden is still capable of producing in short spurts, though, and he's a good option for a cornerback-needy team like the Lions.
Vernon Carey, Guard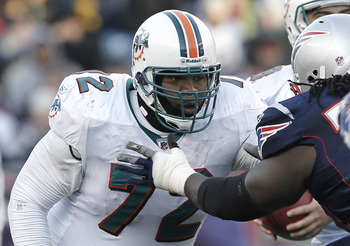 Winslow Townson/Getty Images
Which team needs him?
San Francisco 49ers
The 49ers are reportedly entering training camp with backup tackle Alex Boone as the heavy favorite to start at right guard this year, according to CSNBayArea.com's Matt Maiocco.
I'm not saying that experiment won't work, but just in case it doesn't go according to plan, the 49ers need to bring in a veteran like Carey.
Carey has been a starting lineman in the NFL since the 2005 season. He may not be as good as say, Mike Iupati, but he knows how to get the job done.
Gary Brackett, Middle Linebacker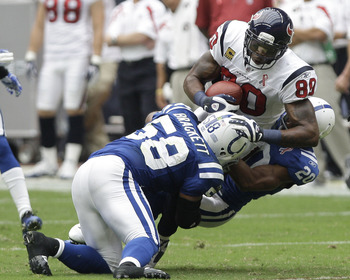 Thomas B. Shea/Getty Images
Which team needs him?
Seattle Seahawks
CBS's Pat Kirwan reported back in April:
talkin' w/ FA backer Gary Brackett-his doctor just cleared him to play and action should pick up for him now He's a 4-3 Mike or Will LB

— Pat Kirwan (@PatKirwanCBS) May 23, 2012
Ever since the Seahawks lost David Hawthorne to the New Orleans Saints via free agency, I've been waiting for them to land someone else to take over the spot. They signed Barrett Rudd, but he's been plagued by injuries in the past, and apparently this year is no different, according to Pete Carroll, via the News Tribune.
Brackett may not be the flashiest guy out there, but he'd thrive playing behind the monsters the Seahawks have up front. At the least, they could bring him in and kick the tires to see how much tread Brackett has left.
Cadillac Williams, Running Back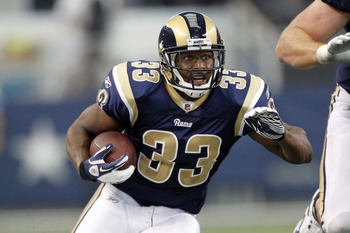 Layne Murdoch/Getty Images
Which team needs him?
San Diego Chargers
Cadillac Williams quietly had a good year for the St. Louis Rams in 2011, picking up more than four yards per carry as a backup to Stephen Jackson.
The Chargers lost Mike Tolbert to the Carolina Panthers—one of their key performers in the red zone last year. They need to find another guy to complement Ryan Matthews, and Williams fits the bill.
Mike Sims-Walker, Wide Receiver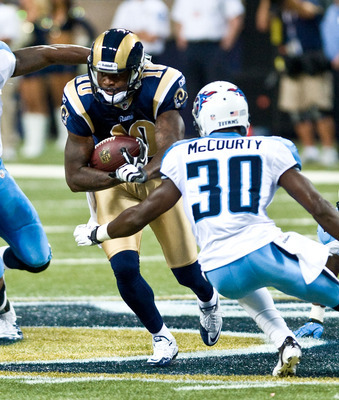 Ed Szczepanski/Getty Images
Which team needs him?
Houston Texans
Head coach Gary Kubiak recently invited Mike Sims-Walker to one of the team's three-day minicamps, according to CBSHouston.com, the reason being:
After 10 days of OTAs it became obvious that youngsters like rookies DeVier Posey and Keshawn Martin along with Lestar Jean are talented but not quite ready to be counted on in such a major way.
Sims-Walker isn't exactly a world-beater, but he's an experienced vet who knows how to get open and has reliable hands. He'd be an excellent second or third option in Houston to complement all-world receiver Andre Johnson.
Shaun Ellis, 3-4 Defensive End
Elsa/Getty Images
Which team needs him?
Indianapolis Colts
The Colts have featured a roster tailor-made for a 4-3 defense for the last decade, so they need as many 3-4 guys in camp as they can get.
The New England Patriots didn't want Shaun Ellis back for the 2012 season, but that doesn't mean he doesn't have anything left in the tank. They're notorious for cutting aging veterans.
Ellis may just be motivated enough to produce one or two more good years, and if he is, the Colts would be lucky to land him as a stop-gap until they can develop their own guys.
Andre Gurode, Center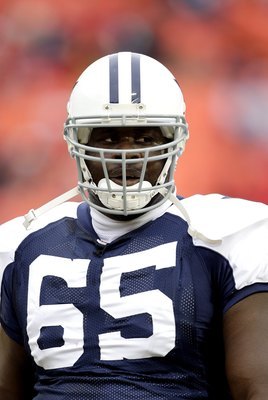 Jamie Squire/Getty Images
Which team needs him?
Tampa Bay Buccaneers
The Bucs released long-time starter Jeff Faine at the end of last season due to a major decline in his ability to run-block. They enter camp with Jeremy Zuttah as the starter.
Just in case Zuttah cannot cut the mustard, the Buccaneers should bring in this savvy vet to at the very least push the two of them, and at the best become the team's starting center come Week 1.
Visanthe Shiancoe, Tight End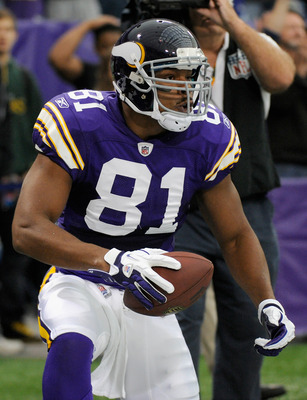 Hannah Foslien/Getty Images
Which team needs him?
Green Bay Packers
Jermichael Finley is a spectacular talent...when he's healthy.
The Packers would be wise to bring in another athletic, pass-catching tight end like Visanthe Shiancoe to make sure they are stocked at the position.
Heck, even if Finley is healthy, a two-tight end set with the both of them would be dangerous in the red zone—making an already-potent aerial attack, led by Aaron Rodgers, even stronger.
Ovie Mughelli, Fullback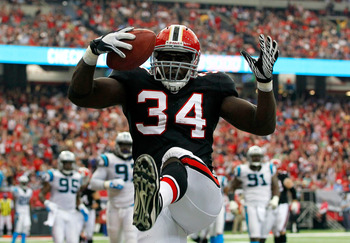 Kevin C. Cox/Getty Images
Which team needs him?
Seattle Seahawks
Head coach Pete Carroll wants his team to be physical. They have been relying on fullback Michael Robinson the past couple of seasons, with good results in the running game.
But, if they were to bring in Ovie Mughelli, their already-dangerous running game would become even more punishing, as Mughelli is one of the best throwback, hit-you-in-your-mouth fullbacks in the NFL.
Matt Roth, Defensive End/Outside Linebacker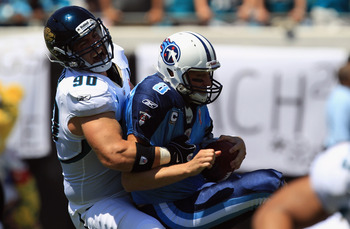 Streeter Lecka/Getty Images
Which team needs him?
San Diego Chargers
The Chargers were horrible last year on defense, and one of the primary reasons was that they didn't have any depth at all at outside linebacker. They addressed that a bit in the draft, taking Melvin Ingram, but they still need to add some depth.
Roth has never been an explosive player, but he knows how to set the edge of a defense, and he's capable of hauling in some sacks. He isn't going to be a starter, but he'd be a good man to keep around in case of injury to the guys that do start.
Donovan McNabb, Quarterback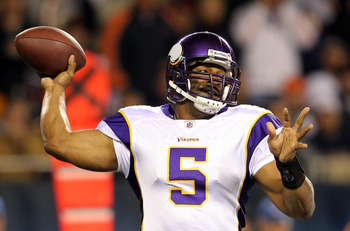 Jamie Squire/Getty Images
Which team needs him?
Cleveland Browns
Donovan McNabb was raised up in the West Coast offense, as a pupil of Andy Reid. He knows the basic concepts of that system better than anyone currently on the Browns roster, except perhaps Seneca Wallace.
The Browns are banking on rookie Brandon Weeden to be their savior this season, but I'm not sold on the guy at all.
McNabb would be a good fall-back guy in case Weeden tanks.
Leonard Davis, Guard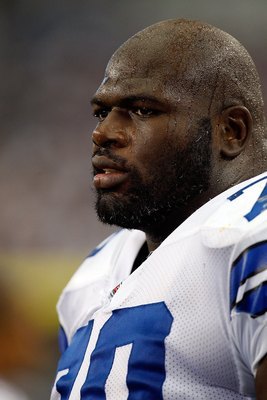 Ronald Martinez/Getty Images
Which team needs him?
New York Giants
The Giants were horrible at run blocking last year.
Leonard Davis, an ex-tackle, is good both in the running game and in the passing game. He may not be as agile as he used to be, at the age of 33, but he is still one of the better road-graders in the league.
Jeremy Shockey, Tight End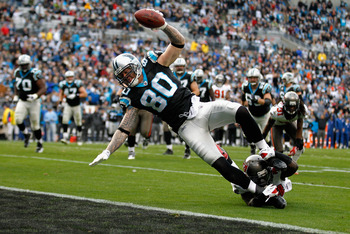 Streeter Lecka/Getty Images
Which team needs him?
Carolina Panthers
The Panthers haven't signed Jeremy Shockey to this point, but it's probably due to the fact that Drew Rosenhaus is his agent, and they want more money than the Panthers are willing to pay.
Shockey needs to accept the fact that he's not one of the premier players in the NFL anymore and sign a deal that's fair for his value. If he's willing to do that, I'm sure the Panthers would love to have him back in their locker room.
After all, it's not like he's terrible. He still has a lot to offer a young team like the Panthers, albeit at a discounted rate.
Plaxico Burress, Wide Receiver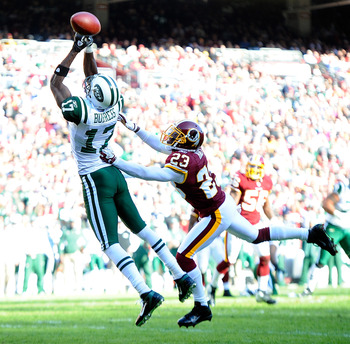 Patrick McDermott/Getty Images
Which team needs him?
Miami Dolphins
The Dolphins are a team on the cusp of being able to compete with the New England Patriots. They have a bunch of good pieces in place, but they don't have much talent at the wide receiver position.
Imagine combining Plaxico Burress with Chad Ochocinco and Davone Bess. Suddenly, they would have a competent group for Matt Moore to throw to. Combine that with a resurgent running game led by Reggie Bush, and you have yourself a decent offense.
E.J. Henderson, Middle Linebacker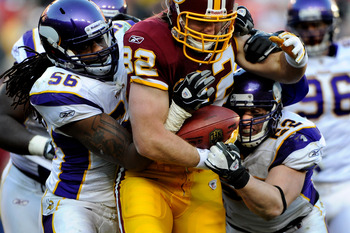 Patrick Smith/Getty Images
Which team needs him?
Oakland Raiders
The Rolando McClain experiment isn't going smoothly in Oakland.
Not only did he get in some serious trouble this offseason, but he hasn't played up to expectations, either. He isn't a big playmaker for the Raiders, and they need to bring in a vet who can fill the void.
E.J. Henderson, at the age of 31, is coming towards the end of his career. That said, he still has a few good seasons left to offer, and he'd be a good fit for the Raiders until they can bring in another young stud.
Braylon Edwards, Wide Receiver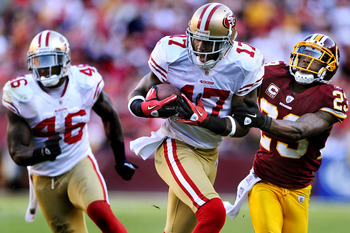 Patrick Smith/Getty Images
Which team needs him?
St. Louis Rams
The Rams haven't done a good job of bringing in talent to help their young quarterback, and Sam Bradford is still in need of some weapons.
If you follow Braylon Edwards on Twitter @OfficialBraylon, then you know he's been working like a madman all offseason to get into playing shape after his knee injury last year.
He's motivated and hungry, and he'd be a nice, tall target for the young Bradford, who desperately needs the help.
Andre Carter, Defensive End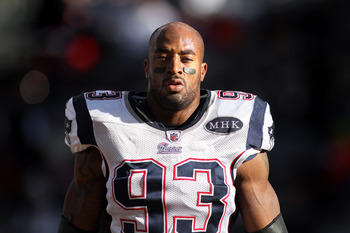 Marc Piscotty/Getty Images
Which team needs him?
New England Patriots
A recent report from CSNNE.com's Tom E. Curran suggests that the Patriots may be holding one of their 90 training-camp roster spots for Andre Carter. They'd be smart to do so.
The way Bill Belichick runs his hybrid defense is perfect for Carter. At this stage in his career, he isn't an every-down defensive end. But, in a system where he's only asked to play 25-30 snaps per game, he thrives.
He'll be fully recovered from his knee injury of a year ago by the time the season begins, according to the report, and he's more than capable of posting another double-digit sack total in 2012.
Cedric Benson, Running Back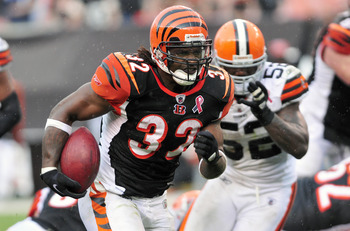 Jason Miller/Getty Images
Which team needs him?
Green Bay Packers
Remember when I said it would be cool to have both Jermichael Finley and Visanthe Shiancoe in at the same time in a two-tight-end set? How much cooler would it be if Cedric Benson was the one behind Aaron Rodgers.
Teams wouldn't know which way to defend. It would be devastating.
Benson is one of the NFL's toughest runners, and he's quite capable of producing a 1,000-yard season for the Packers. This is a match made in heaven, as Benson's power would complement the finesse passing game of the Packers to perfection.
Keep Reading