Every NBA Team's Summer League MVP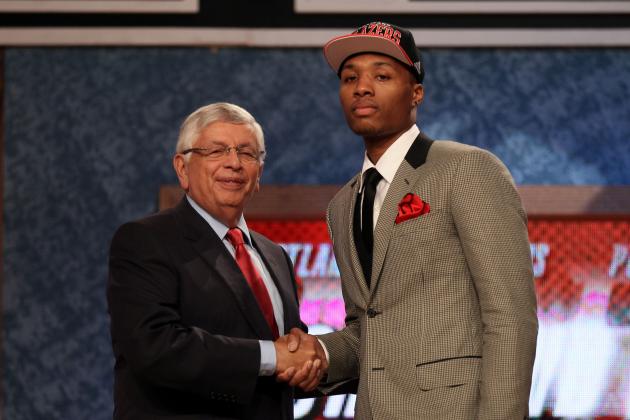 Elsa/Getty Images
Damian Lillard led the Summer League in scoring.
The NBA Summer League is an interesting composition of first- and second-round picks, NBA hopefuls and players looking to further prove themselves within the league.
Each team is made up of some assortment of these types of players. Throughout the five or 10 games, players emerge whether they were supposed to or are unexpected. It is a multi-week job interview and training for a new gig in the National Basketball Association.
Only the cream of the crop will be hired, and still fewer will remain with a team into the actual NBA season. Here we take a look at that cream, the players who have risen to the top of the NBA Summer League and can be named MVPs of their respective teams.
Begin Slideshow

»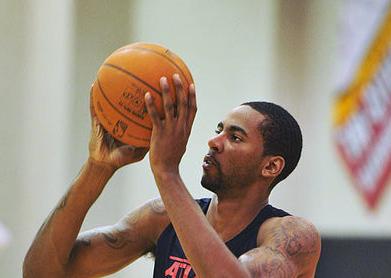 Photo Credit: Examiner.com
Keith Benson's journey to this spot has taken him to Italy and Sioux Falls, South Dakota.
Before performing so admirably in the Summer League for the Atlanta Hawks entry, Benson was a two-time Summit League Player of the Year while at Oakland University.
He was taken in the second round of last year's draft by the Hawks and signed with a team in Italy with the lockout looming. When he returned, he was sent down to the the D-League where he averaged 15 points and eight rebounds in 20 games with the Sioux Falls Skyforce.
He was given a chance to prove himself this summer and has performed very well. In the five games of the Vegas Summer League, he averaged 13 points and grabbed six boards. He also showed some talent as a shot-blocker, tallying more than two per game. His work helped the Hawks to a 2-3 record this summer.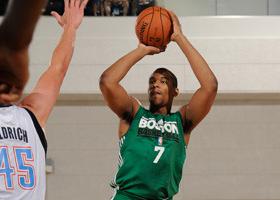 Photo Credit: NBA.com
The Celtics drafted Jared Sullinger late in the first round of the NBA draft this summer. He has quickly made it appear that they got the steal of the draft.
Sullinger was the most consistent performer for Boston's Summer League entrant, which played in both the Orlando and Vegas Leagues. The 6'9" power forward averaged 17 points and nine rebounds over two seasons at Ohio State but fell due to worries about a back injury.
There were no concerns about his back while he led the Celtics to a 4-1 record in Orlando. Throughout the Summer League, Sullinger scored 14 points and hauled in eight rebounds per game. He showed great offensive touch in the paint and proved to be a load against some talented competition.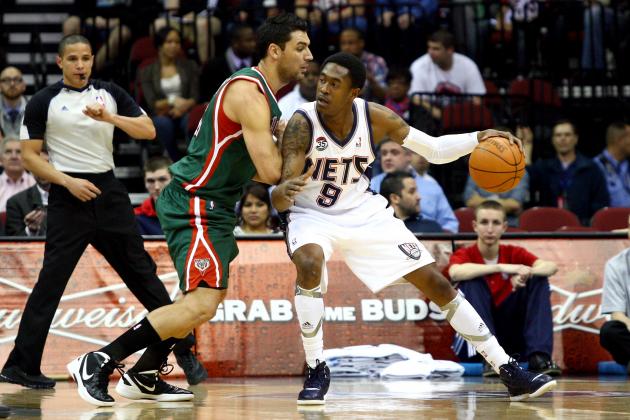 Chris Chambers/Getty Images
MarShon Brooks continued to impress.
The Brooklyn Nets were without an impact pick in the 2012 NBA draft, making their Summer League entrant an interesting beast.
In the end, no one outplayed last year's first-rounder, MarShon Brooks. The 23-year-old shooting guard surprised a lot of people when he scored 12.6 points per game for New Jersey last season. This summer for the Nets, he continued to prove he can score with the best young players in the game.
Brooks tallied 17 points per game for Brooklyn's squad. He only played in four games but was able to score at a high level and work on his distribution, something coaches had been pleading with him to do last season. He dished out more than four assists a night for those four games.
He has done enough to warrant continued playing time in the backcourt with the new-look Nets.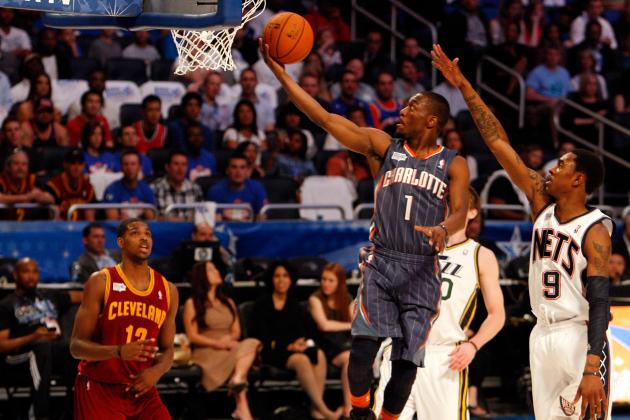 Ronald Martinez/Getty Images
Kemba Walker is still trying to prove himself.
After a somewhat disappointing rookie season, the jury on Kemba Walker is still very much out. He did, however, do some things to gain favor with fans during the Summer League.
After second overall pick Michael Kidd-Gilchrist played in just one game, Walker was able to show some very good leadership traits.
Of course, he scored like we all know he can, going for nearly 16 points per game. However, more impressive was his running of the offense, dishing out close to six assists per game and also grabbing a share of rebounds.
His work led the Bobcats to a 4-1 record this summer and some much-needed winning feelings in Charlotte.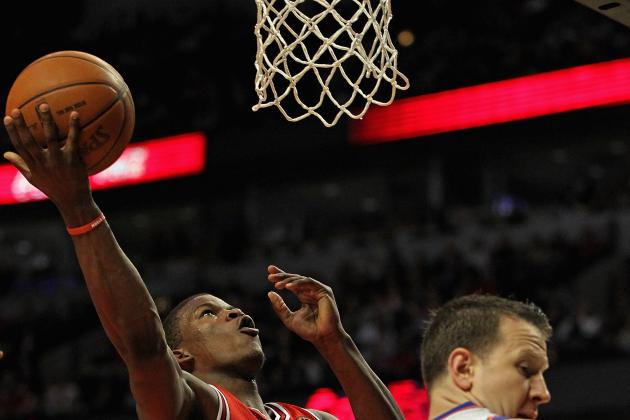 Jonathan Daniel/Getty Images
Jimmy Butler made the case for more playing time.
The Bulls had a duo at the top of their Summer League team that played very well throughout. While Malcolm Thomas averaged a double-double, it was Jimmy Butler who grabbed most of the attention for Chicago.
The Marquette product got into 42 games last season with the Bulls but was unimpressive. This summer, he worked on his skills and made a case to Chicago for some more playing time. Butler poured in 20.8 points per game and grabbed more than six boards in the four games this summer.
He shot 43 percent from the field but nailed 4-of-8 three pointers. At 6'7", Butler has NBA size and could project to be a decent backup 2 or 3 in the near future. If he can continue to prove he can score at this rate and not take anything else off the table, he will find a spot in this league.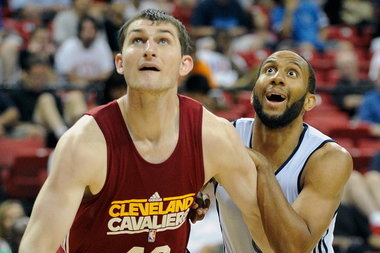 Photo Credit: Cleveland.com
Tyler Zeller was selected with the No. 17 pick in last month's NBA draft. In the Summer League, he proved why he was worth that first-round selection.
While the Cavaliers worked to a 3-2 record in the Vegas Summer League, Zeller performed well enough to warrant a long look at extended playing time this fall. He averaged 11.4 points per game and was able to grab more than seven boards each game.
What is more impressive about his stat line than just the seven rebounds is that half of those were on the offensive end. If he can keep that kind of intensity going, he will succeed in the NBA.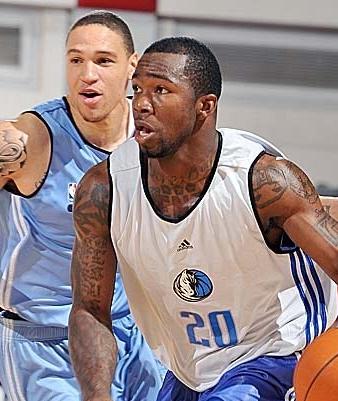 Photo Credit: SIKids.com
Third-year players in the Summer League are somewhat of a rarity in the NBA. However, for Dominique Jones, maybe the third time is the charm.
The former prolific college scorer at South Florida filled the box score for the Mavericks' entrant throughout the summer games. He finished the five-game season with averages of 16.4 points, five assists and 4.8 rebounds.
He saw time in 33 games last season for Dallas but still struggled to crack the rotation. This performance, in particular his 32-point, eight-rebound show on the 15th, will put him back on the radars of NBA scouts.
Dallas exercised his option for next season, and he will be able to continue latching on to teams who are enamored with his potential.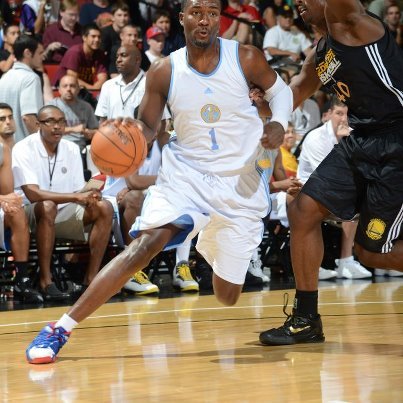 Photo Credit: Facebook.com/DenverNuggets
Denver's 2012 first-round pick Evan Fournier performed well in his first exposure to NBA basketball. The fact is, he was just outdone by second-year man Jordan Hamilton.
The Nuggets' 2011 first-round pick only saw action in 28 games last season but proved why Denver chose him during the Summer League circuit. Hamilton averaged over 19 points per game on 48 percent shooting. He also connected on 11-of-29 three pointers and grabbed 6.4 rebounds per game.
Hamilton one-upped both Fournier and last season's Rookie of the Year candidate Kenneth Faried. He proved he can play this way in his sophomore year at Texas, when he averaged similar numbers. His future in the NBA will come down to his ability to confidently play his all-around game regardless of the competition level.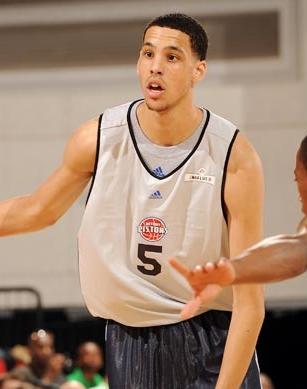 Photo Credit: SI.com
There isn't much that Austin Daye did not do well in the Summer League this year. He scored, he rebounded, he blocked shots and shot high percentages across the board.
His play led the Detroit Pistons to a 4-1 record in the Orlando Summer League. He finished the five games with a line of 15.8 points, 7.4 rebounds, 1.6 steals and two blocks per game. He also hit 51 percent from the field and put in 6-of-17 threes and sank 21-of-23 free throws.
Daye has become more and more a part of the Pistons team, and this performance will go a long way to deciding his future with the team. Detroit has exercised an option on him for next season, his fourth in the league. He could be a serious late bloomer if this is a sign of things to come.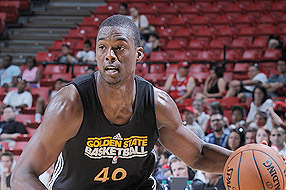 Photo Credit: ESPN.com
The Golden State Warriors have to be pleased with what they have seen so far from Harrison Barnes, who was taken seventh overall last month.
Barnes meshed well with burgeoning star Klay Thompson in the latter's two games and showed serious talent throughout. He scored 16.8 points and grabbed just under six rebounds per game. He also showed great defensive intensity and intelligence, snatching nine steals in the five games.
By far the most impressive thing Barnes showed in his time was range. He was a good outside shooter at UNC, but 8-for-14 from behind the NBA line? That is very impressive, even in a small sample size.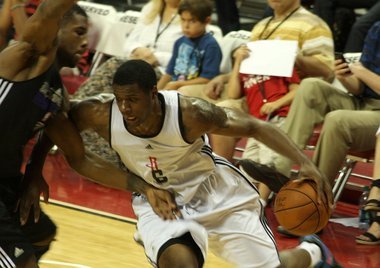 Photo Credit: OregonLive.com
The Rockets had a host of rookies participating on their Summer League team, but it was Terrence Jones who rose above the rest.
Jones was grabbed with the 18th pick in the first round of June's draft. In the Vegas Summer League, he played like a lottery pick. In leading the Rockets to a 4-1 record, Jones scored north of 18 points per game, starting only two of the five. He also grabbed 8.6 rebounds per game, including 3.4 on the offensive glass.
Jones shot 50 percent from the field and even showed some range on his jumper. His play off the bench is particularly intriguing. If he is in that role during the season, he should prove to be a valuable spark plug.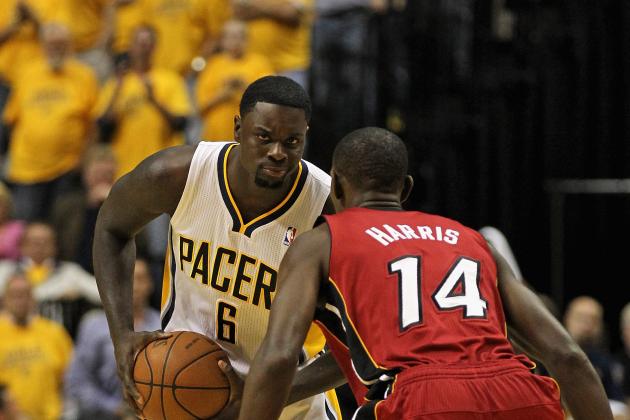 Jonathan Daniel/Getty Images
Lance Stephenson played well in the Summer League.
The Indiana Pacers were hoping for big Summer League performances from one of their 2012 draft picks, but they instead got a great showing from Lance Stephenson.
The man best known for taunting LeBron James in last season's playoffs made some noise in four games at the Orlando Summer League. Stephenson scored nearly 20 points per game while also running the offense and doling out 4.8 assists per night. He shot an impressive 53 percent from the field as well.
Stephenson has played the past two seasons with the Pacers but hasn't seen much action. His rookie contract ran out at the end of last season, but the potential he has shown make him an attractive flier.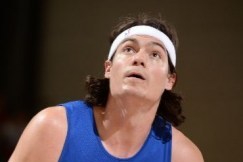 Photo Credit: Probasketballtalk.com
Did Adam Morrison just earn himself another 12th man spot on a contender? He may have with his performance for the Los Angeles Clippers in the Summer League.
Morrison poured in 20 points per game while shooting some outrageous percentages. There are very few players bouncing around the Summer League who were drafted as far back as 2006. You have to have some respect for him to keep giving it a go.
Morrison connected on 13-of-21 three pointers, which is incredible. The very slim chance that he can become a legitimate specialist in the NBA could be enough for another team to take a look.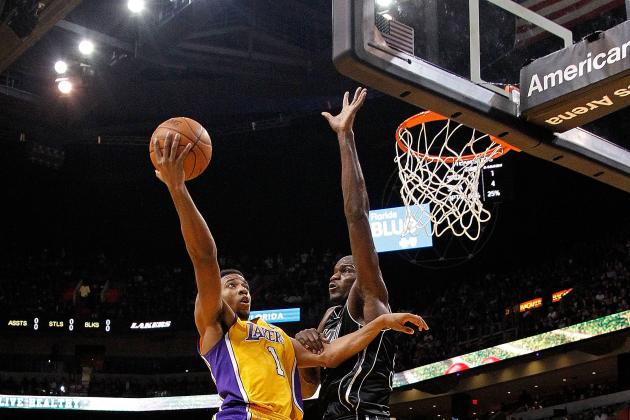 Mike Ehrmann/Getty Images

The Los Angeles Lakers put together a lackluster team for the Summer League this year. Second-year man Darius Morris gets the MVP nod, barely beating out Christian Eyenga and Robert Sacre.
Morris was a second-round pick last summer and played in just 19 games with the Lakers. He led the Summer League unit scoring 15 points per game but shot just 37 percent from the field. He had a fairly well-rounded game, though, also grabbing four rebounds and dishing out four assists per contest.
Photo Credit: Straightouttavancouver.com
Memphis' Josh Selby could very well be the MVP of the entire Summer League.
The 2011 second round pick lit up the court through five games, scoring 24.2 points per game in just 27 minutes. Selby shot 56 percent from the field and knocked down 64 percent of his three pointers.
After he played a limited role in just 28 games as a rookie, it appeared Selby's career path would go the way of many a second-rounder. However, this showing opens eyes and doors for the 21-year-old guard.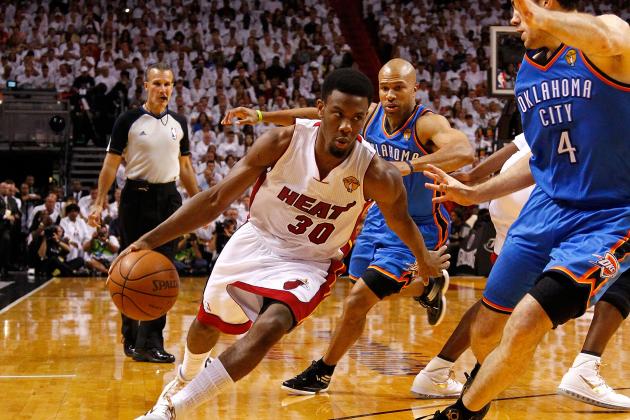 Mike Ehrmann/Getty Images

Feels odd writing Miami Heat MVP and not following it up with LeBron James, but Norris Cole has been a pleasant surprise in South Beach since last winter.
He continued to impress with his work as a leader on the Heat's entrant to the Summer League. Cole doled out nearly five assists a game while also showing his confident scoring ability and putting in 13 points per game.
Cole just showed what he had already shown. He is a solid basketball player and was a steal by Miami. He should continue to improve and get more playing time with the Heat.
Photo Credit: Brewhoop.com
Milwaukee had a tight MVP race as well. This time, Tobias Harris beat out John Henson thanks to one more game played and a slight uptick in the box score.
Harris, the Bucks' first-round pick last summer, took control of their Summer League team. He scored more than 20 points and wrangled seven boards per game.
Henson played in only four games but still showed a lot of promise. He and Harris appear to be solid picks by Milwaukee and give them a promising future.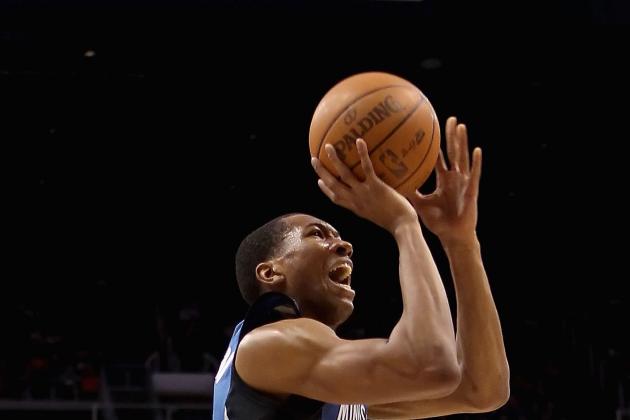 Christian Petersen/Getty Images

The past two seasons, Wesley Johnson has not lived up to his fourth overall pick in the 2010 draft. He has started for the Timberwolves both seasons but has not produced to the level Minnesota had hoped.
His willingness to participate in the Summer League this year was a good sign. His performance there is an even better sign.
Johnson scored 20.5 points per game, showing he does still have that offensive talent he showed at Syracuse. He connected on 9-of-20 three pointers as well, something he struggled mightily with last season.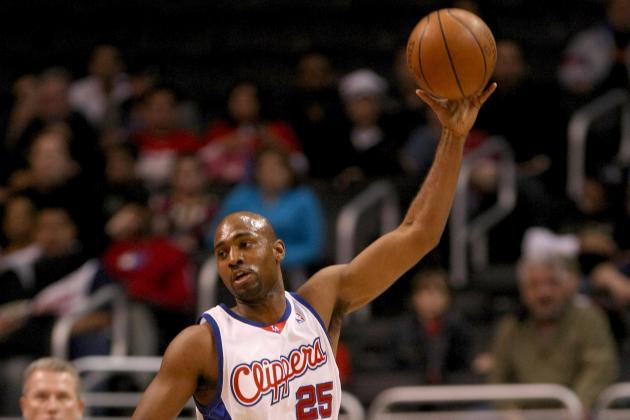 Stephen Dunn/Getty Images

Mardy Collins has bounced around the NBA for years and was most recently on the Los Angeles Clippers in 2009-2010. He has since spent some time in the D-League and wound up performing quite well in the Summer League.
This probably wasn't enough to warrant another shot with a NBA team, though. Collins scored 12 points per game for the Select team, which finished the Vegas Summer League 2-3.
Collins spent time last season with the Los Angeles D-Fenders of the D-League.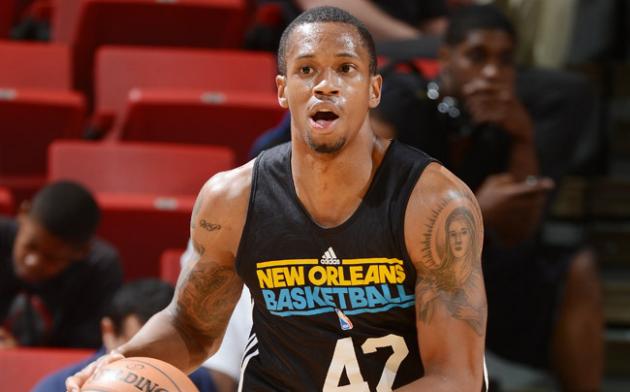 Photo Credit: NBA.com
Lance Thomas could end up being the ultimate D-League success story. The Duke product was drafted into the NBA's Developmental League before receiving a chance with New Orleans.
He showed real spurts while in the NBA last season for 42 games and 10 starts. He continued to prove himself this summer. Thomas scored 14 points and grabbed seven rebounds per game.
With Anthony Davis off with Team U.S.A. and Austin Rivers struggling, Thomas was a nice player to watch for the Hornets.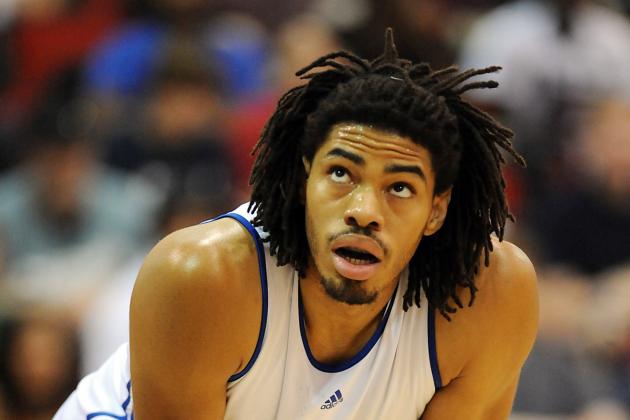 Photo Credit: thedreamshake.com
Chris Copeland came out of nowhere, just like the New York Knicks. This time, things have appeared to work out. Copeland performed very well in the Summer League and may earn a spot in the NBA.
Copeland graduated from Colorado back in 2006. He has been stowed away playing basketball overseas for the past few years. Finally given a chance this summer, the 6'8" forward has risen to the occasion.
He has put up nearly 14 points per game and included some impressive range, connecting on 42 percent of his three pointers. It remains to be seen if anything will come of his brief stint, but he was definitely NY's MVP.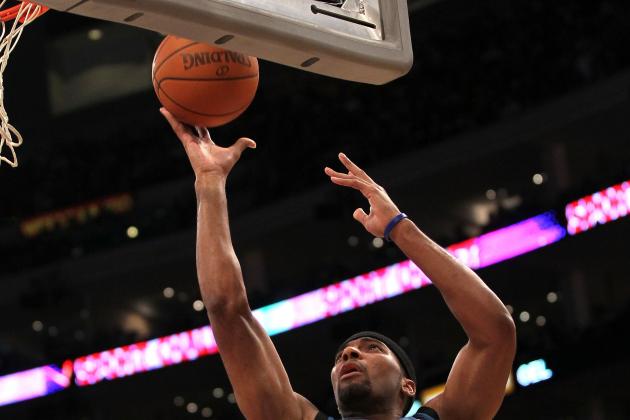 Stephen Dunn/Getty Images

Lazar Hayward has been trying to break into the NBA full time for two years now. The former late first-round pick played in just 26 games for the Thunder last season.
He showed a lot of promise in small bursts the past two years and did that same thing this summer. He score 15.8 points and grabbed six boards per game in the Summer League for OKC.
He is signed for this season, so he will need to take advantage of whatever playing time he sees, or next year the Summer League will be a more desperate attempt to stay in the league.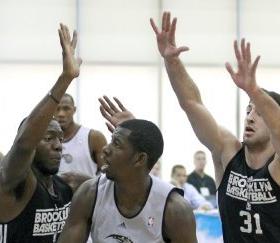 Photo Credit: WashingtonExaminer.com
Andrew Nicholson was one of the most highly touted prospects to come out of the late first round in June's draft.
The St. Bonaventure product averaged 18 points and eight rebounds his senior season and has an impressive wingspan. He was snatched by the Orlando Magic at No. 19 and went to work on their Summer League team.
Nicholson has lived up to expectations thus far as the MVP of the team. He posted 12.6 points and 6.8 rebounds per game, while shooting 47 percent from the field. He led the team in both scoring and rebounding. He appears ready to slide into the Magic rotation and contribute immediately.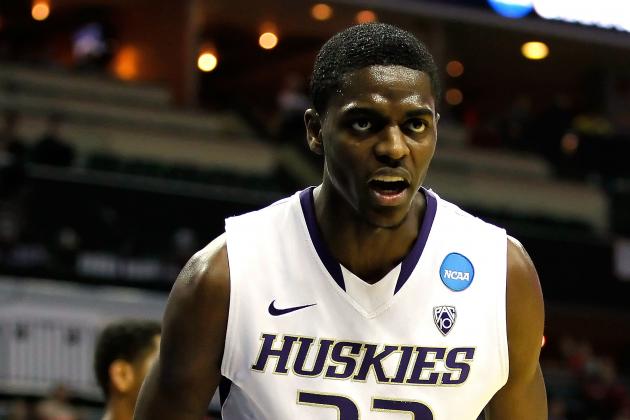 Kevin C. Cox/Getty Images

Justin Holiday was a four-year player at Washington who graduated in 2011. As a senior, he was the emotional leader of a team that won 24 games. One year later, he received an invite to play with the Philadelphia 76ers' Summer League team.
Jrue Holiday's older brother doesn't have the athleticism and explosiveness of his sibling, but his value to Philadelphia was unmistakable. He was instantly a vocal leader for the team, and his stats backed his talk up.
Holiday led the team in minutes played and finished averaging 11.8 points and 4.8 rebounds per game.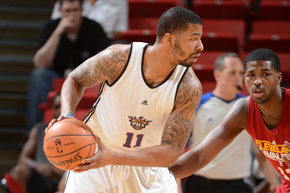 Photo Credit: KUAthletics.com
The No. 13 overall pick of last June's draft was the MVP of the entire Summer League with the performances he put up.
In five games, Markieff Morris averaged just south of a 20 and 10 with two blocked shots per game. Morris was an absolute beast for the Phoenix Suns team, posting two double-doubles, one of which was a 24-point, 17-rebound showing against Cleveland.
Morris shot just 42 percent from the field, which distracts you from his monster numbers slightly.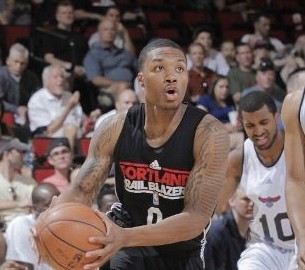 Photo Credit: probasketballtalk.com
For the time being at least, the worry that Damian Lillard won't be able to score against better competition can be put to rest.
The high-scoring point guard out of Weber State torched Summer League defenses for 26.5 points per game with the Trail Blazers' team. In the second game, Lilliard went off on Atlanta, scoring 31 points on 11-for-22 shooting. He got to the line a bunch, too. He averaged seven free throws per contest.
He also blended nicely with Portland's other young players like fellow first-rounder Meyers Leonard. The other worry about Lillard was his distribution. He seems to have it under control at least at this level. He finished the mini-season averaging 5.3 assists per game.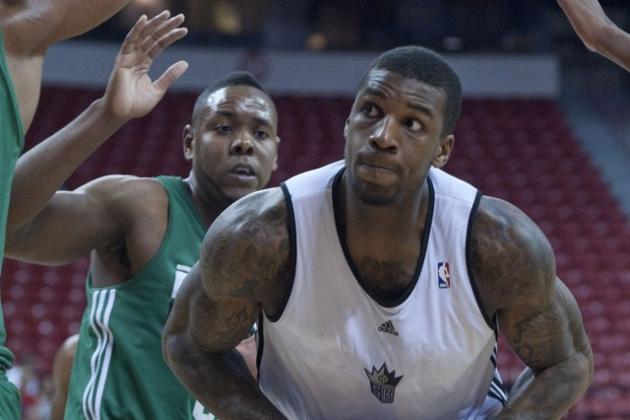 Photo Credit: sacbee.com
In terms of what he meant to the team, Thomas Robinson was the most valuable basketball player on Sacramento's Summer League team.
Jimmer Fredette and Josh Akognon may have appeared to have better summers, but Robinson's game was more well-rounded.
He posted two double-doubles, including a 15-point, 16-rebound performance in the finale. He also showed surprising distribution skills, wracking up decent assist totals for a player of his size and skill set. All in all, he averaged 13 points, 9.8 rebounds and three assists per game.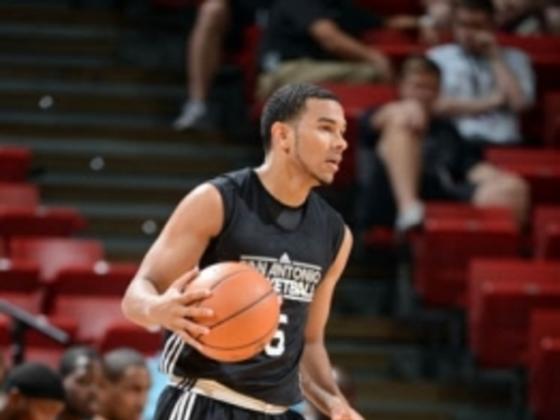 Photo Credit: Spursonfire.com
While Kawhi Leonard lit up the Summer League for two games, it was not enough time to warrant the MVP award. That will go to second-year man Cory Joseph.
With the Spurs, Joseph got into 29 games last season and struggled a bit. At just 20 years old, he is used the summer to hone his NBA game. He did a great job, averaging 17 points per game for San Antonio.
His all-around game is what was most impressive, though. Joseph added 5.2 assists, 4.4 rebounds and 1.8 steals per game to go along with the points. He even hit 6-of-15 three pointers.
That is the kind of game the Spurs love having on their bench. He is signed for next season and has club options for the next two.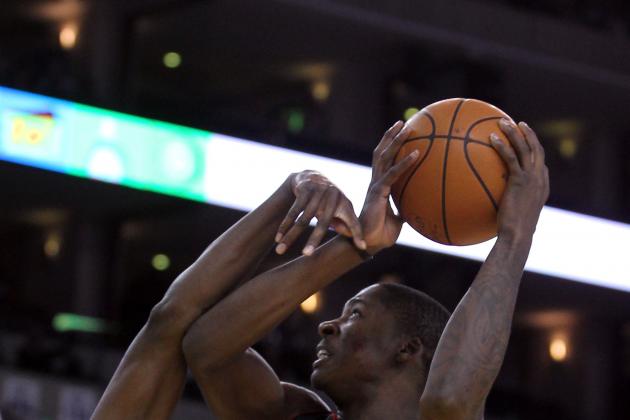 Ezra Shaw/Getty Images

After two seasons with the Raptors, Ed Davis has seen his role diminished more and more. He took to the Summer League with something to prove and that is just what he has done.
Davis averaged 16.2 points and 9.4 rebounds per game in five games. He tallied two double-doubles and was a leader at both ends of the floor. Davis is making a strong case for an expanded role with the Raptors next season.
At just 23, Davis' career path is still being molded. This is a great place to build from for the young forward.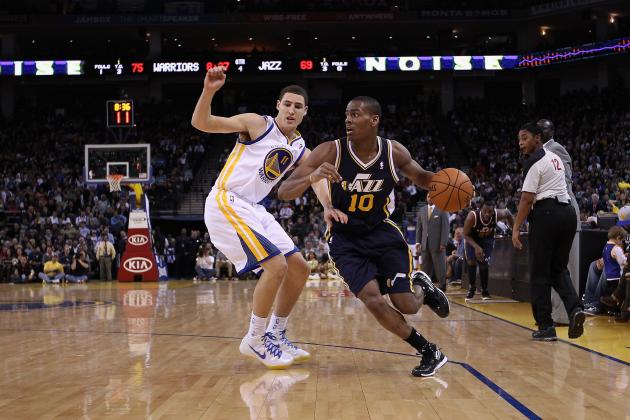 Ezra Shaw/Getty Images

Alec Burks' rookie season went fairly well for the Utah Jazz. He played in 59 games and contributed seven points per contest.
The former No. 12 overall pick will be looking to score some more playing time with a new backcourt. His summer performance has assured the Jazz of what they already knew from his time at Colorado: He can score.
Burks poured in 17 points per game on 45-percent shooting. That is what he can offer the Jazz off the bench, some quick and electric scoring from the second unit. Most impressive was his ability to draw contact. He averaged seven free throws per game, including two 10-for-11 performances.
On July 10th, Burks scored 31 points on 10-for-14 shooting.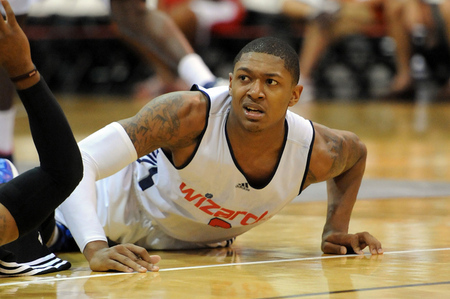 Photo Credit: Bulletsforever.com
Bradley Beal didn't blow anyone away this summer, but what he did was enough to warrant this spot.
He led the Wizards' entry in scoring by five points. He averaged 17.6 per game. He broke 20 points twice but couldn't find his stroke from beyond the arc, finishing just 30 percent from deep.
I'll credit that to him getting his NBA legs under him. He was still able to score in other ways, and the fact that his last game was his best says something. Beal will still flourish with a top-tier point guard alongside him instead of a backup like Shelvin Mack.