Full Summer League Grades for Miami Heat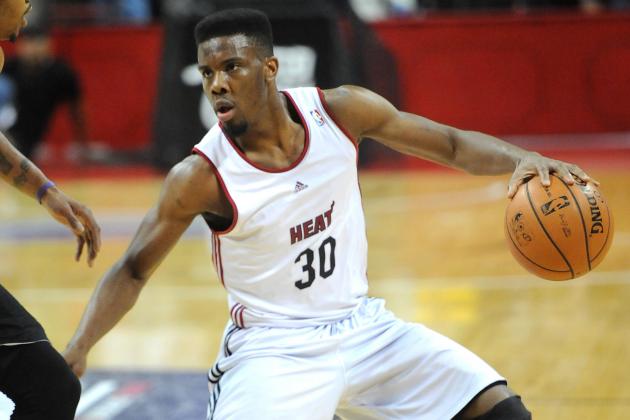 Jayne Kamin-Oncea-US PRESSWIRE

Fresh off a world championship, the Miami Heat aren't in dire need of youth movement. Nevertheless, Norris Cole, Dexter Pittman and Terrel Harris were on hand to represent the Heat's Summer League squad in Las Vegas.
The Heat went 3-2 over an eight-day span in Sin City, including the largest blowout win in Summer League history against the Lakers. Cole, Harris and Pittman looked to secure one of the few Heat roster spots remaining, while other Heat hopefuls looked to catch Coach Dave Fizdale's eye as an upgrade to Miami's current developmental projects.
How did each individual fare? It's report card time.
Here are the grades for Miami's Summer League participants, organized into appropriate tiers for your reading pleasure.
All statistics researched in this piece can be accessed on the Miami Heat's official Summer League page here.


For more Heat analysis and basketball nonsense, follow Mike Shiekman on Twitter @TheRealShiek
Begin Slideshow

»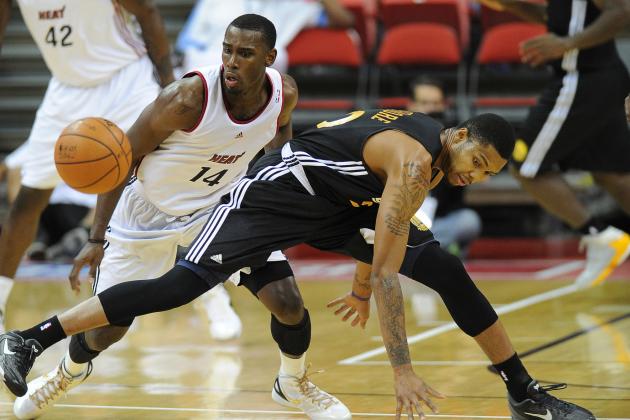 Jayne Kamin-Oncea-US PRESSWIRE

Norris Cole: B+

Unable to participate in Summer League last year due to the lockout, Cole took advantage of his unlimited reps at the 1 spot and captained the young team like the leader he was at Cleveland State.
Although shaky at times with the turnovers, the second-year guard looked adept and in command with the Miami offense for the first time, in well, ever. He showed great poise attacking the rim and getting to the foul line, usually a lesson that goes unheard of in Summer League play. All in all, Cole's first summer league was a large step for his development into an NBA point guard.
Terrel Harris: A-
My MVP of the Heat summer league, Harris defied expectations showing off his scoring ability and being one of the peskiest defenders in Las Vegas. While Cole served as the steady hand that ran the offense, Harris picked up the scoring load quite admirably, averaging 15 points off 45 percent shooting.
Even more impressive, the undrafted guard out of Oklahoma State finished 2nd in steals during summer league play, including a defensive clinic on San Antonio Spurs PG Cory Joseph (who finished with 10 turnovers that night). To add insult to injury, Harris outpaced all scorers with 25 points; he made every basket but two that night.
Dexter Pittman: C+
Known in most NBA circles for his gruesome elbow on Lance Stephenson that suspended him for several playoff games, Pittman finally got to step onto the court to play basketball.
As far as this writer is concerned, a 7'1" big man who can only average five rebounds a game has no place on an NBA bench. Pittman's 4.3 rebound average was behind the likes of Adam Morrison and Klay Thompson.
No, this is not a misprint.
He has been an underwhelming 2nd round selection thus far; his post-game uses more brawn than any footwork is concerned. Pittman has looked more and more confident overpowering smaller bigs down low, averaging 11 points per game on 70 percent shooting against mostly inferior bigs.
However, with a dearth of healthy big men on this Summer league squad, Pittman may be the only choice.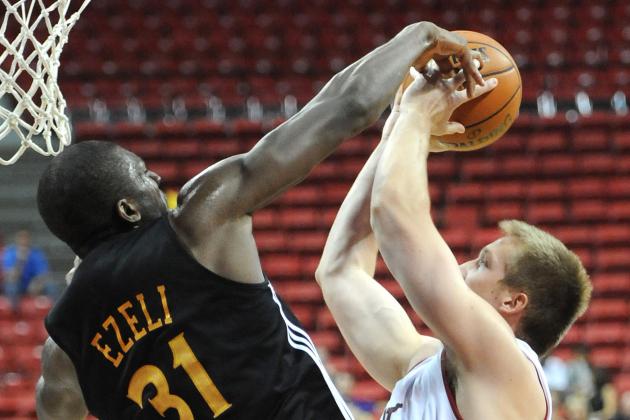 Jayne Kamin-Oncea-US PRESSWIRE
Hamilton getting blocked by Festus Ezeli
Justin Hamilton: C
The Heat's second-round pick averaged nine points and four rebounds in nineteen minutes, but also filled out the stat sheet with over four fouls a game and 47 percent shooting from the floor.
A year in the D-League or overseas would give him reps to improve on his raw ability.
Drew Viney: B
Miami's leading rebound provided a spark in all facets of the game, being active on the defensive end and from behind the three-point line. His shooting percentages though, won't cut it in an NBA 82 game season.
Robert Dozier: D+
Dozier has yet to justify his second-round selection from three years prior, yet the Heat keep bringing him back to no results. He played in three summer league games with the second most turnovers on the team.
While Dozier is a nice complementary player for the Summer League, he merely does not do anything better than average on the floor.
Mickell Gladness: B-
Back with the Heat after being released in the midseason last year, Gladness provided a steady presence down low, but nothing jumps out on the stat sheet.
As far as roster spots though, the Heat already have a Joel Anthony for that.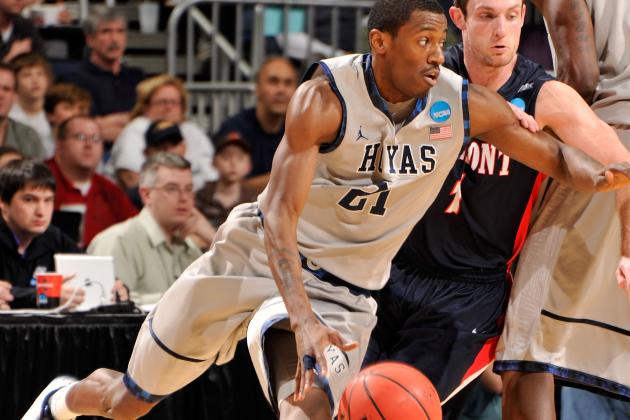 Jamie Sabau/Getty Images

Damian Saunders B-
Got a lot of minutes from Coach Fizdale, but like many other Heat players, couldn't find the inside of the net all week.
Adrian Thomas: C+
Unsatisfying shooting numbers for a player that was supposed to be known for his deep range.
Trey Gilder: B+
Good hustle all week form the former D-League All Star. Will get a real shot at an extended stay on a NBA roster with another year or two of D-League ball.
Kyle Weaver and Jason Clark: D+
Both players were well-known college commodities, but were unable to shoot their way onto the Heat roster. Weaver, especially was expected to turn some heads, but may have played bad enough to avoid an invite for next year.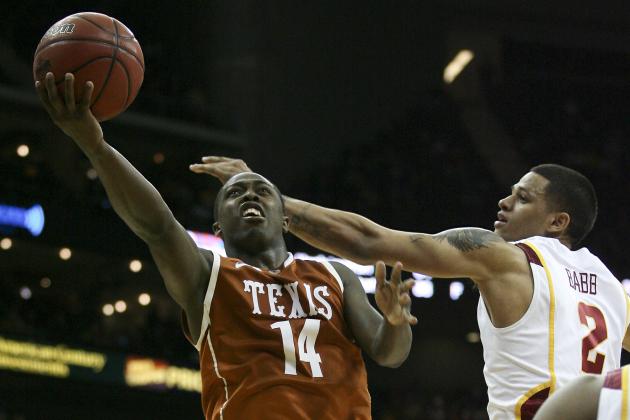 Ed Zurga/Getty Images

Grade: N/A
(DNP during Summer League or did not crack the top 12 rotation)
J'Covan Brown
Jarvis Varnado
Dwight Hardy
John Holland