Olympic Opening Ceremonies 2012: Where and When to Watch Initial Festivities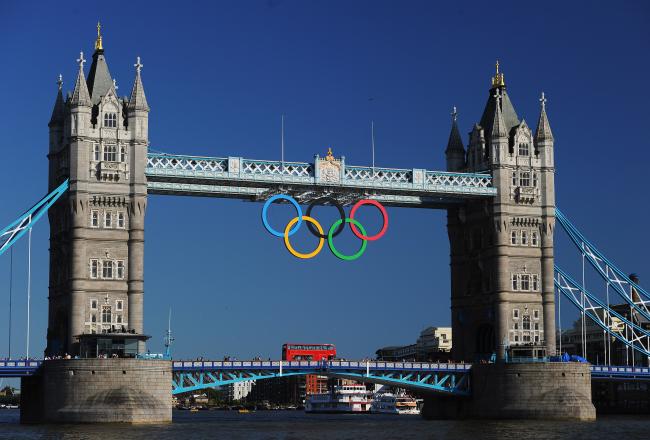 Mike Hewitt/Getty Images
The 2012 Summer Olympics are finally here, but we don't get to see the athletic competition right away. First, we have to see the opening ceremonies.
These ceremonies aren't necessarily exciting, but they embody everything the Olympics are about: nationalism, pageantry and showmanship.
Let's see when and where you can watch this epic spectacle occur.
*Schedule courtesy of nbcolympics.com.
Day: Friday, July 27
Time: 7:30 p.m. ET
Channel: NBC
Now that you know when to watch, let's find out why you should.
Pageantry
The Olympics don't solely surround each competition. If they did, they would be just like every other sporting event in the world.
It's about the nationalism and the pageantry involved with that idea, and that all starts with these opening ceremonies.
This is really what the Olympics are all about. It's not about competition between countries. It's about bringing countries together in friendly competition. Lining all of the athletes up side by side in London brings all of that together in one fell swoop.
Desire to Be Better
This one is simple. If you saw the opening ceremony in Beijing you would understand. Beijing's ceremony was breathtaking.
London will want to be better. It's the natural inclination surrounding any kind of competition. This year's Olympic organizers will have a desire to make people forget Beijing's effort. That's going to take a massive performance and everyone should be eager to see what they come up with.
Just look at this and you'll understand:
It's Unlike Anything Else
The Olympics come along every four years. We don't get to see something like this all the time, and it's completely unique. Truly international events don't come by very often, and that makes this spectacle must-watch TV.
As a sports fan, how can you miss something like that? I realize it doesn't involve a ball, or anything like that, but the Olympics are a package deal for me.
You don't just watch the Olympics for the sports aspect of things. You watch them because of the unique qualities that only an event of this magnitude could have.
That all starts with the opening ceremonies. On Friday, July 27, get yourself in front of a television screen. You won't regret it.
This article is
What is the duplicate article?
Why is this article offensive?
Where is this article plagiarized from?
Why is this article poorly edited?