Reviewing Washington Redskins Draft History: 2010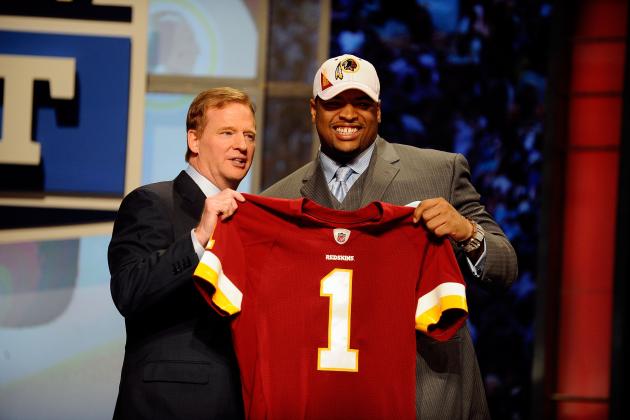 Jeff Zelevansky/Getty Images

Continuing on an earlier piece from three weeks ago I will be examining the Washington Redskins 2010 draft class. 2010 was a major transition year for the Redskins as Mike Shanahan assumed control of the coaching staff, and Bruce Allen was hired as general manager.
We will be analyzing the 2010 draft class with one of the unfair and powerful tools of judgment: hindsight. The old adage, "hindsight is always 20/20" can be true at times and is often used for unproductive criticism. However, we will use this ability to give a critical overview of draft selections and the forward planning of Redskins leadership.
The first draft class for the Shanahan and Allen regime was not as star-studded as this year's, but marked an important shift in roster philosophy. As we work our way back in time, keep your eye on some of the notable names and the role they play on today's roster.
Begin Slideshow

»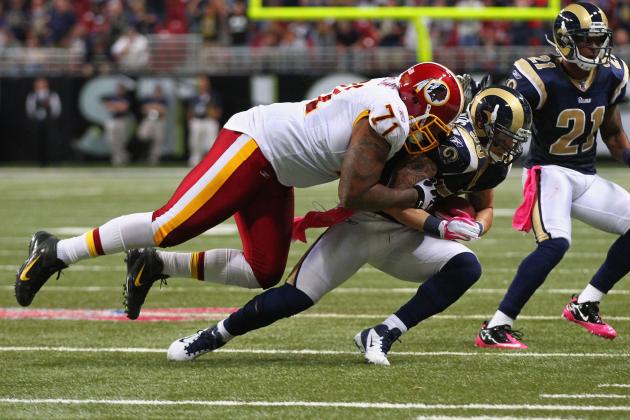 Dilip Vishwanat/Getty Images

In the first round, the Washington Redskins made the necessary move to draft an elite prospect at left tackle. The Redskins left tackle position had been a train wreck since perennial pro bowler Chris Samuels retired and an infusion of talent was essential. The debate was between whether to draft highly touted Russel Okung or the more agile Trent Williams.
Williams was the right selection for the Redskins as the Shanahan offense utilizes a zone-blocking scheme that requires more athletic and mobile offensive linemen. However, after some inconsistent play on the field, and detrimental decisions off the field, the jury is still out on Williams.
Heading into his third season Williams will need to prove he has matured in his abilities and decision-making. After failing multiple drug tests in 2011, Williams served a four-game suspension along with tight end Fred Davis. Now, Williams will need to truly prove his worth as he is asked to protect the new franchise quarterback, Robert Griffin III.
All in all, the Williams pick was necessary, but he will need to justify the top-five selection with elite play this year.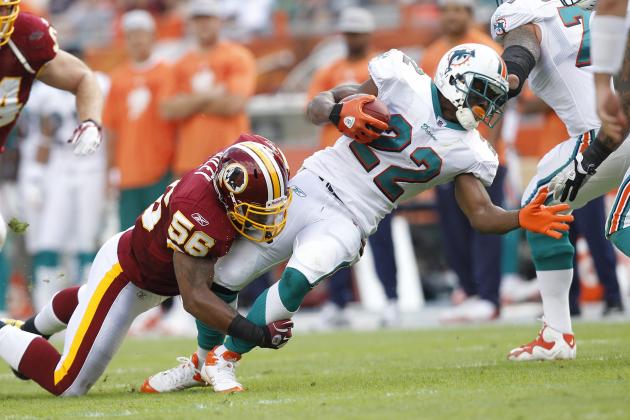 Joel Auerbach/Getty Images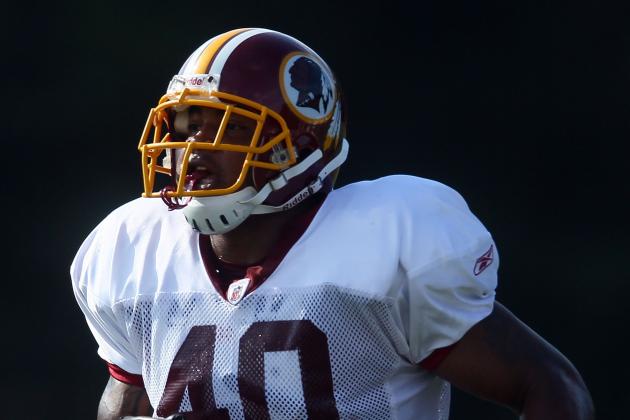 Win McNamee/Getty Images

Dennis Morris had an incredibly short career with the Redskins and it is safe to say this was a wasted pick. Morris was drafted at the top of the sixth round and promptly traded him to St. Louis before the regular season.
Morris was a highly productive tight end at Louisiana Tech, who was expected to compete for the third tight end job. However, an unimpressive training camp and preseason led the Redskins to cut their losses. Of the move, Mike Shanahan told the Washington Post,"He wasn't going to make our team."
Morris never produced for the Redskins and was not even offered a job on the practice squad. With powers of hindsight, this pick earns an "F".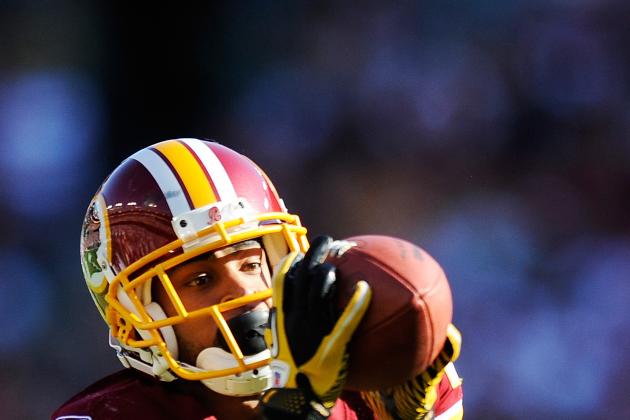 Patrick McDermott/Getty Images

Every year NFL teams spend a slew of sixth- and seventh-round picks on wide receiver and defensive back prospects. These positions are typically the deepest on depth charts, sometimes occupying up to six or seven players each and thus justify the constant infusion of talent. The Redskins are no strangers to this strategy and Terrence Austin fits squarely in that mold.
Austin was a speedy receiver coming out of UCLA with above-average ability as a return man. This was before Brandon Banks was brought in and so the Redskins were still searching for a credible threat in the return game. Despite Austin's abilities, he has yet to make any noticeable impact on the Redskins and may be on his way out.
In his two years as a Washington Redskin, Terrence Austin has caught 15 passes for a total of 184 yards and zero touchdowns. Currently, Austin is on the outside looking in on a very crowded receiving corps and may be released after the preseason.
Austin was a worthwhile pick as late-round flyer, but has failed to produce. With Banks cemented as the return man, Austin is likely to be released and therefore earns a "C" grade as a pick.
Dilip Vishwanat/Getty Images

Erik Cook is another one of the players brought into to help revitalize the Redskins offensive line. A solid player at New Mexico, the Redskins drafted Cook as a depth player who could potentially develop into a starter.
Cook is massive individual with talent but has struggled when given playing time. While the Redskins' offensive line may not be elite, Will Montgomery has delivered reliable production at the center position. Cook will likely remain a depth player unless injuries give him an opportunity to start.
It is still early in his career, but Cook does not appear to be a late-round gem. At the same time, acquiring quality backups is a necessity, and if that can be accomplished in the seventh round, the pick is worth more.
At this point I will give the Cook pick a C+, with the possibility to upgrade to a B or fall to a C-.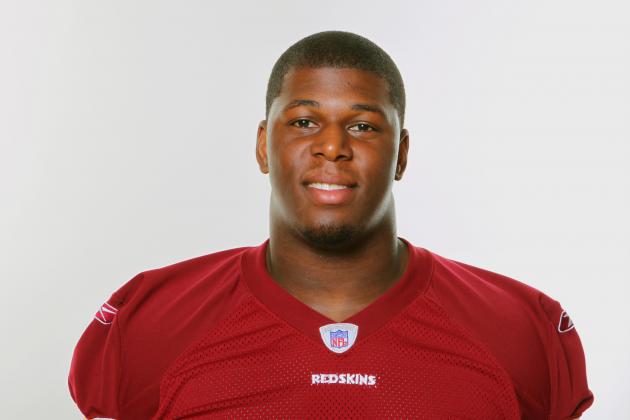 Handout/Getty Images

Selvish Capers is a pick I was very excited about in 2010, but the excitement did not last long. Capers was a big offensive tackle who was expected to develop into a backup right tackle. However after spending his first season on the Redskins practice squad, Capers was cut early last season.
Capers never saw active time in a Redskins uniform, so there is very little to analyze here. A solid player out of West Virginia, I had hopes that Capers could develop into a sleeper pick that would look brilliant down the line. However, inconsistent protection and an inability to pick up the zone-blocking scheme lead to an early departure.
It is hard to be critical of a late-round pick that does not work out, especially at a position of need, so I will give this pick a C.