British Open Purse 2012: What Will Top Finishers Walk Away With?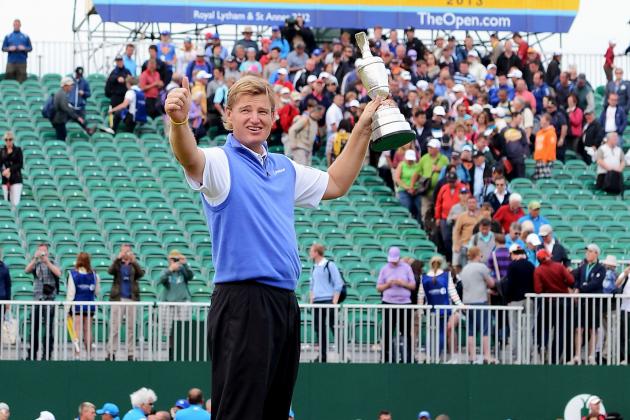 Harry How/Getty Images

Many golf fans in the United States were watching the inside of their eyelids when final-round coverage began, but something amazing was happening at the 2012 British open.
Everybody knows the story by now.
Adam Scott had a four-shot lead with just four holes to play, but we learned that no lead is safe on one of golf's biggest stages.
Tiger Woods showed us a nice choke job on Sunday. Woods' sixth-hole bogey spelled disaster for his championship chances.
Scott and Woods lost out on the winner's purse, but fortunately for them, they made off with a nice chunk of change for their efforts.
Plenty other golfers did as well. With a purse of $8 million, there are plenty of participants who went home happy.
Here is what the top-eight golfers will walk away with for their impressive showings at the Royal Lytham and St. Annes Golf Club.
Begin Slideshow

»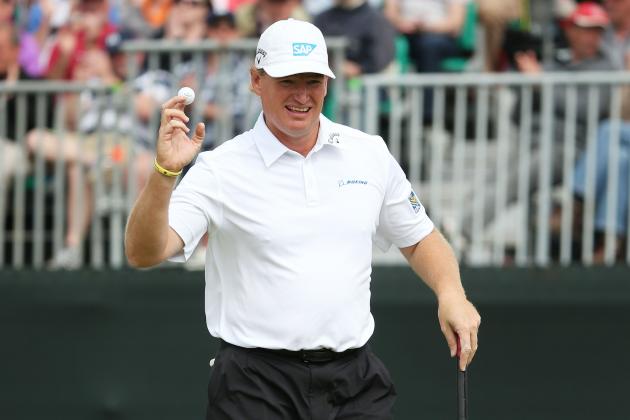 Andrew Redington/Getty Images

If you picked Ernie Els to win the 2012 British Open, I commend you.
If you stuck with your pick after Els was six shots back of leader Adam Scott after Round 3, you must be a psychic.
The newest owner of the Claret Jug capitalized on Scott's misfortune and posted a two-under fourth-round score to finish the tournament at seven-under par.
There wasn't much discussion about Els' chances to win this tournament, but he surely doesn't care, as he'll take home a cool $1,452,078 for his efforts.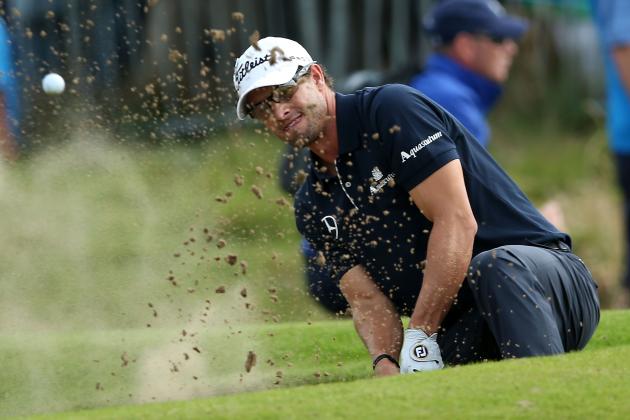 Ross Kinnaird/Getty Images

Adam Scott had the toughest Sunday of any golfer on the planet.
Everybody thought the Aussie had a 2012 British Open victory locked up, but he blew a four-shot lead with four holes to play. There's no doubt this was one of the worst collapses in British Open history.
Scott was brilliant for the first three days though. He was 11-under after three rounds, but his lead was not big enough to withstand his five-over 75 in Round 4.
Surely $838,978 will make him feel a bit better about his rough final round.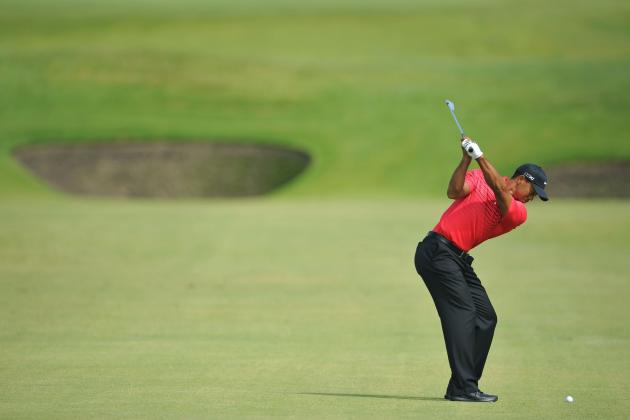 Stuart Franklin/Getty Images

Tiger Woods' final round was nothing to write home about, but it wasn't as bad as Adam Scott's.
After playing well enough to win, his triple-bogey on the sixth hole was just the obstacle in his final round. Four straight bogeys on the 13th, 14th and 15th holes were the nail in the coffin for Woods.
Despite heading into Sunday at six-under, he was one of many victims at the Royal Lytham and St. Annes Golf Club and finished the tournament at three-under.
Woods' play got progressively worse after the first round and he showed the world—yet again—why his quest to win his 16th major championship has been so hard.
He came away with $479,992.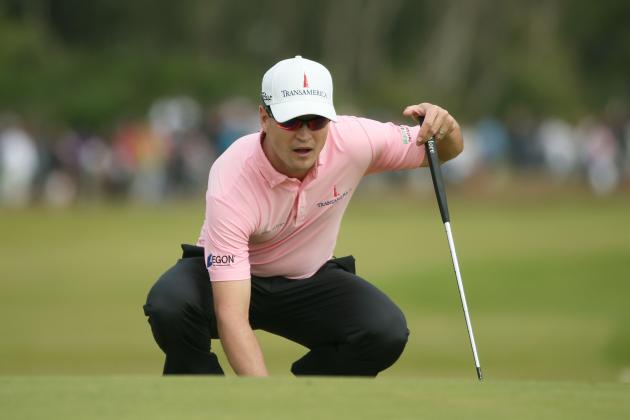 Andrew Redington/Getty Images

American Brandt Snedeker once led the 2012 British Open thanks to 10 birdies over the first two rounds, but it was all downhill from there.
Snedeker's third round brought a birdie on the seventh hole sandwiched between four bogeys on the fifth, sixth, eighth and ninth holes.
We should have seen this coming after his brutal third-round 73, but Snedeker somehow kept it together to remain near the top of the leaderboard.
He had one of the worst final rounds of the day among the top contenders, so it's no surprise that he was unable to win the first major championship of his career.
Payout: $479,992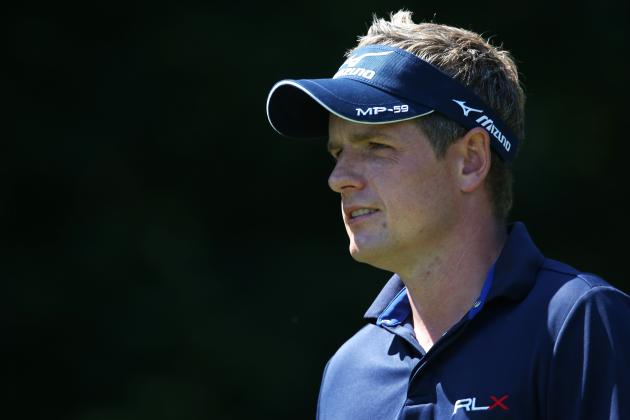 Ross Kinnaird/Getty Images

Luke Donald wasn't especially great over the first three rounds, but the 2012 British Open didn't hold much promise for the rest of the field.
It was an up and down Round 4 for the Englishman who had a string that brought a bogey, birdie, bogey, birdie and birdie from the 10th hole to the 14th.
This is Donald's fifth top-10 finish in 2012, but he'll certainly be looking for more than a fifth-place result in the future.
He comes away with $314,617.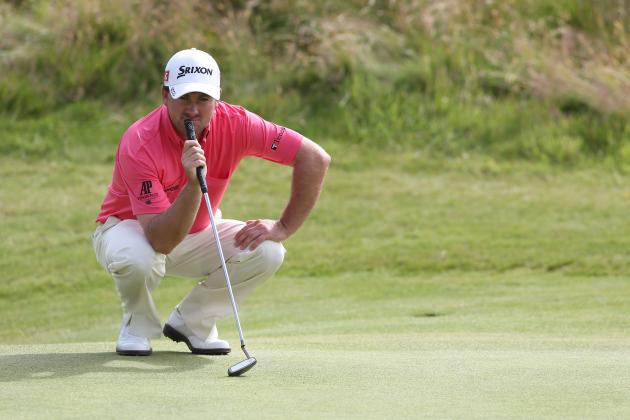 Ross Kinnaird/Getty Images

Graeme McDowell's play was impressive up until Sunday.
It was his final-round score of 75 that spelled doom for his chances at winning the 2012 British Open. McDowell racked up seven bogeys over the first three rounds, and equaled that amount on Day 4 of the tournament.
He hadn't played on the PGA Tour since his second-place finish at the U.S. Open, but he returned to success at the Royal Lytham and St. Annes Golf Club.
Had it not been for his abysmal fourth round, we would have been hearing McDowell's name for the next few weeks.
Payout: $314,617.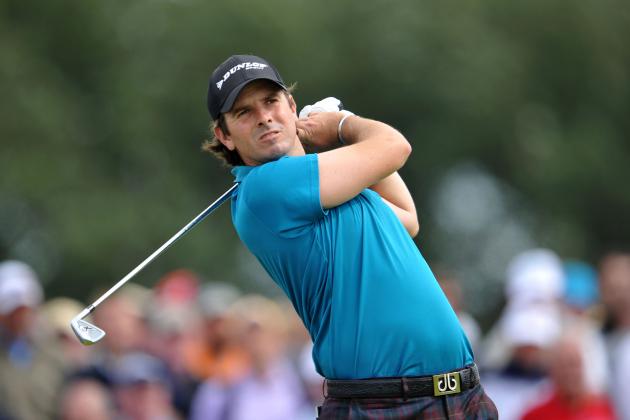 Stuart Franklin/Getty Images

Who is Thomas Aiken?
That might be the question you were asking when you woke up and looked at the 2012 British Open leaderboard on Sunday.
Aiken had never played the Masters or U.S. Open and missed the cut at the 2011 PGA Championship, but his play wasn't indicative of those facts in Lancashire, England.
The 29-year-old hadn't played in a PGA Tour event since February's Mayakoba Golf Classic. He takes home a nice payday of $229,912.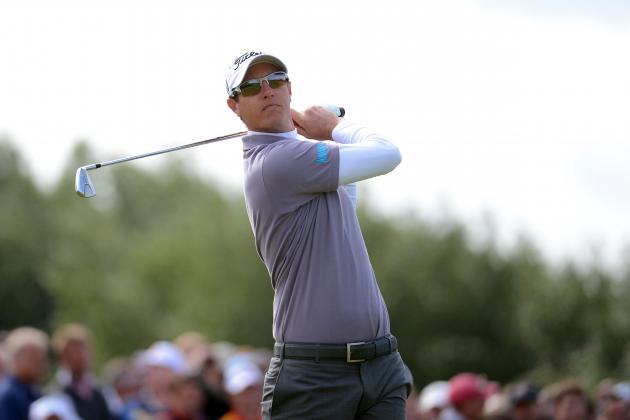 Harry How/Getty Images

It appeared as though Nicolas Colsaerts would have no impact on the final standings at the 2012 British Open after his second-round 77, but he bookended his middle two rounds with two scores of 65.
Six final-round birdies usually bodes well for a golfer's chances to win any tournament, and Colsaerts made a late charge, but it wasn't enough for him to shock the world and win his first major championship.
The 29-year-old Belgian has the game to repeat a performance like we saw in this tournament, and will surely get better with more and more experience.
A sum of $229,912 is nothing to complain about.