British Open 2012: Best and Worst Performances from Royal Lytham & St Annes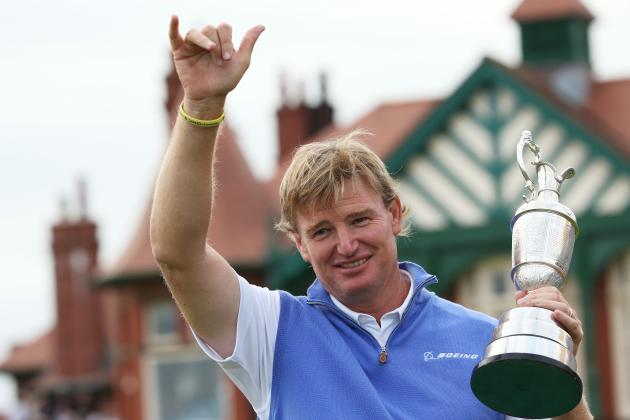 Andrew Redington/Getty Images

Royal Lytham & St Annes put on one heck of a show during the 2012 British Open.
We saw an incredible event from Thursday through Sunday filled with great performances and pitiful meltdowns.
The terrible bunkers that fill the course at Royal Lytham are unavoidable. Your play in them can decide whether you do well or fall apart.
These are the best and worst performances from this week's outing.
Begin Slideshow

»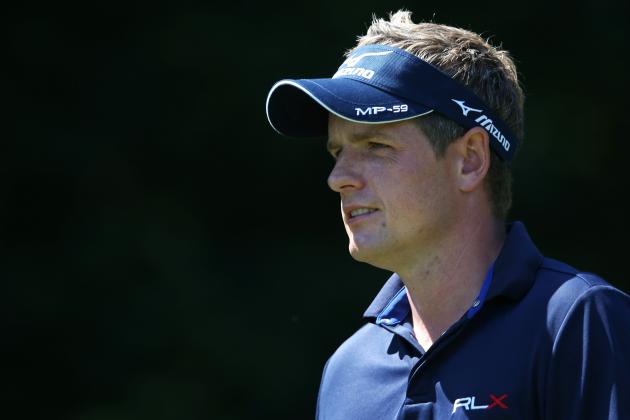 Ross Kinnaird/Getty Images

The world's No. 1 golfer played pretty well at the Open Championship, but what made him one of the best was his consistent performance.
Where other golfers were all over the place based on how often they hit into bunkers, Donald's scores did not fluctuate much.
With all four scores being within two strokes of even par, Donald finished tied for fifth at two under. He played well throughout the tournament, and his consistent play was very impressive.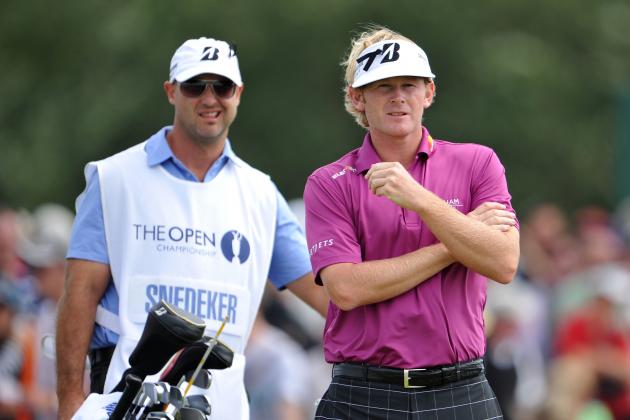 Stuart Franklin/Getty Images

Brandt Snedeker was once one of the leaders at the British Open. After two days, he was atop the leaderboard at 10 under, and he entered the final day tied for second at seven under par.
However, his final day was absolutely dreadful. Back-to-back double-bogeys on the seventh and eighth holes sealed his fate.
Those double-bogeys took him out of contention. He finished the tournament at three under, going seven strokes over during the weekend (which was the first time he ever made it to the weekend without being cut at the British Open).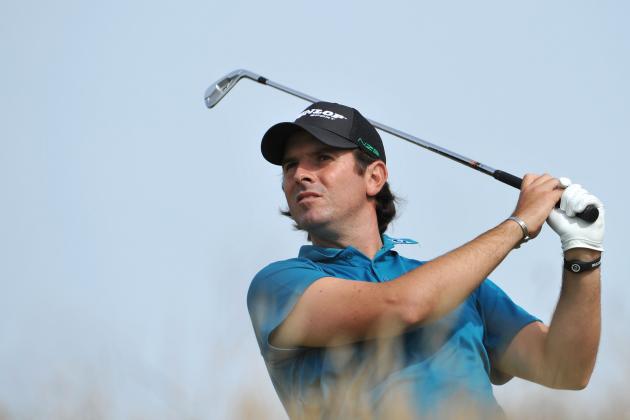 Stuart Franklin/Getty Images

I had very low expectations for Thomas Aiken coming into the Open Championship. And I mean very low.
After finishing on Friday at four under par for the tournament, he avoided the cut and was in good position entering the weekend.
While he didn't exactly dazzle during the weekend, he did finish under par and tied for seventh during the tournament. That meant a huge payday for the South African.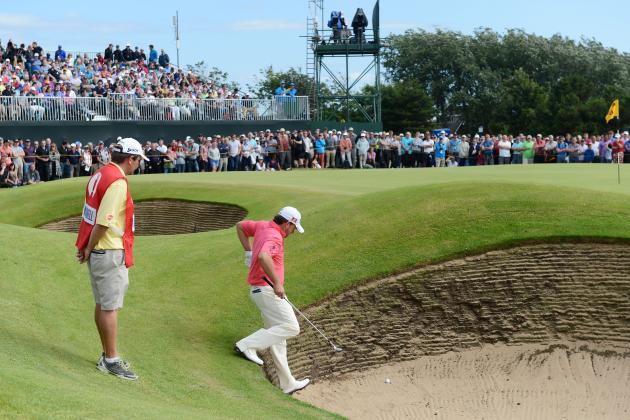 Harry How/Getty Images

Graeme McDowell was doing so well through the first three rounds. He entered Sunday at seven strokes under par and paired with leader Adam Scott.
In retrospect, he just needed to keep par to win.
However, McDowell finished the day with no less than seven bogeys, which were only mitigated slightly by his two birdies.
At five over par, he finished the tournament tied for fifth.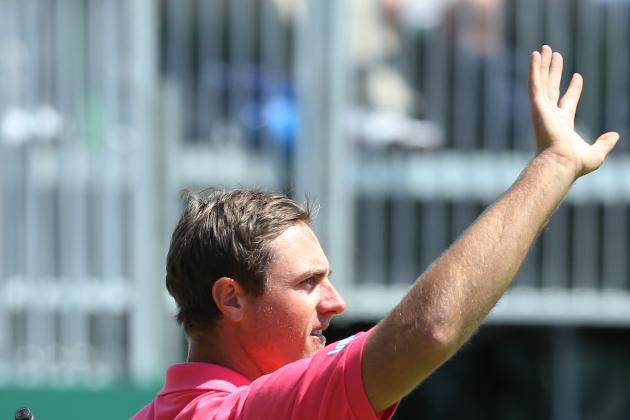 Andrew Redington/Getty Images

On a Sunday afternoon when few golfers could even keep par, Nicolas Colsaerts found a way to make up a ton of ground on the leaders. While he still fell short, his Day 4 performance was incredible.
He managed to emerge from the bunkers unscathed for the most part, and he had racked up six birdies and just one bogey.
At five under par, he had the best round on Sunday by an impressive two strokes over the 82 other competitors still in action.
Tiger Woods has made some of the best shots in golf history, but on Sunday at the British Open, he also made some pretty bad ones as well.
While he was in the sand traps for most of the day, the most memorable came on the sixth hole.
He tried chipping out, but he didn't come close, He was forced to chip from his knees before three-putting for a triple-bogey that dropped him out of contention.
He had recorded a birdie on that hole in each of the first three rounds. Had he done that again, he would have tied Ernie Els for the Championship.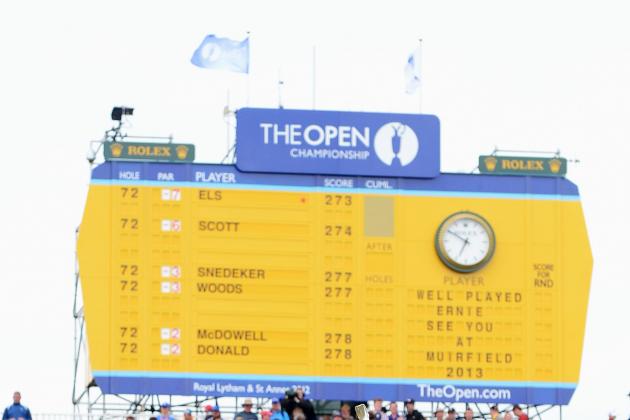 Harry How/Getty Images

Not only did Ernie Els win the British Open this year, but he was incredibly consistent.
Els did not finish a single round above par. With his two-under 68 on Sunday, he beat Adam Scott by one stroke to win the event.
Possibly the best part of Els' weekend came on the final hole when he birdied and Scott bogeyed to flip-flop the leaders and give Els the victory.
Coming 10 years after his first Open Championship victory, he was magnificent.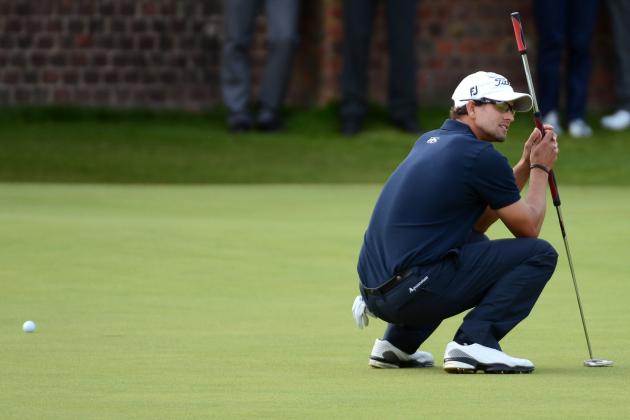 Harry How/Getty Images

Adam Scott led after the first round, was one stroke back after two and was the leader coming into Sunday's action.
With a four-stroke lead over the field coming into the day, it seemed like he was the surefire pick to win the event; after all, his worst round at the time was still two under par.
However, he blew a four-stroke lead with four holes left, bogeying all four.
Scott was on pace to win, and his epic collapse with a five-over 75 left us all speechless.