2016 Olympics: 5 2012 Olympians Who Will Star in Rio Summer Games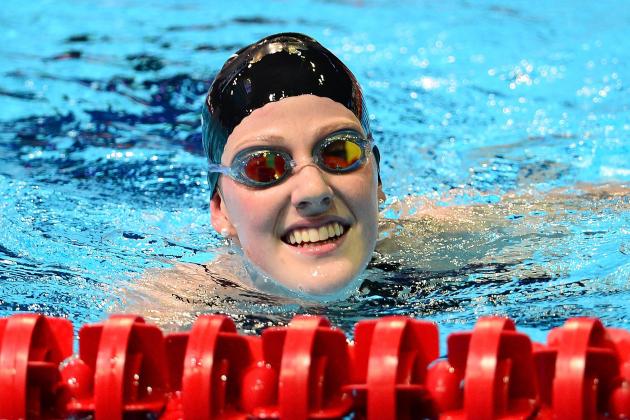 Andrew Weber-US PRESSWIRE

Though the torch has not yet been lit for the 2012 London Olympics, it is never too early to start thinking about the 2016 Rio Olympics.
Many members of the U.S. Olympic team—both those who will star at the London Games and those who are still a little too young or inexperienced to contend for a medal—will wake up the morning after London's closing ceremonies and lace up their sneakers, slip on their goggles or chalk up their hands and begin pouring the same devotion into reaching the 2016 Olympics as they did the 2012 Olympics.
Here is a look at five members of this year's Olympics team who will be back to star for Team USA in 2016.
Begin Slideshow

»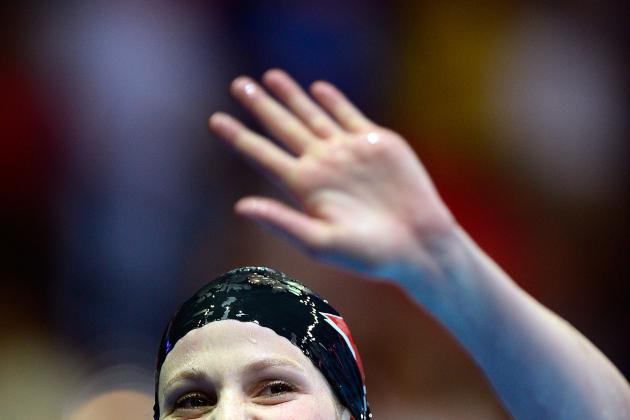 Jamie Squire/Getty Images

Missy Franklin qualified for four individual events at the Olympic trials, finishing first in the 100-meter backstroke and 200-meter backstroke and second in the 100-meter freestyle and 200-meter freestyle. She was also named to compete in three team events, giving her a total of seven opportunities for medals.
The 17-year-old will likely win a few medals in London, with her best chances coming in the team events and the two backstroke races, but it will be the 2016 Rio Games when she truly breaks out as a star.
Franklin first tried out for the Olympics four years ago when she was 13 years old but failed to qualify for the team. In the interim, she won two silver medals at the 2010 short-course World Championships in Dubai and then followed up the next year at the 2011 long-course World Championships in Shanghai with three golds, a silver and a bronze.
Franklin has just entered the elite world of competitive swimming in the past two years, and she likely will be able to be competitive not only at the 2016 Games, but also at the 2020 Games, when she will be only 25 years old, the same age as breaststroke favorite Rebecca Soni is now.
Expect Missy Franklin to make a splash (no pun intended) at the London Games, but she will become a full-fledged star in Rio.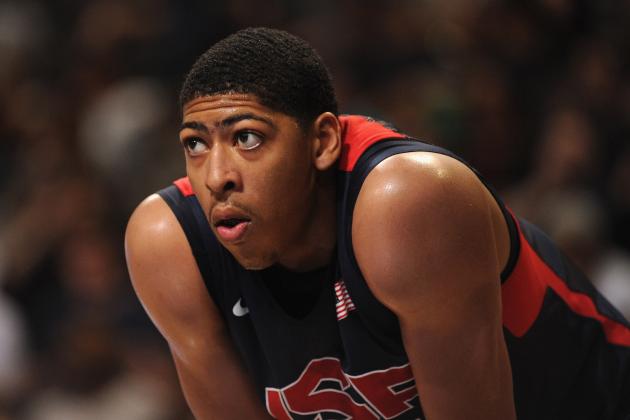 Stu Forster/Getty Images

The 2012 Olympics could be the end of an era for Team USA basketball. Due to NBA commissioner David Stern's misguided plan to limit the USA Olympic squad to players 23 years old or younger with only three exceptions, the Olympic team will be robbed of the best athletes that American basketball has to offer.
It is unclear who would play for Team USA in 2016 if the team is deprived of players over 23. Because players cannot declare for the NBA Draft until a year after they graduate high school, nearly every player currently in the NBA will be more than 23 years old in 2016, including many of the top picks in this year's draft.
The team will likely consist of some of the current top high school athletes in the country, such as Nerlens Noel and Jabari Parker.
The most notable exception will be Anthony Davis, recent first overall draft pick and current member of Team USA. Anthony Davis is only 19 years old at this Olympiad, allowing him to squeak in under the U-23 limit proposed by Stern.
Davis was selected to this year's Olympic squad mostly due to the size he offers on a team mostly lacking big men. His size would be an asset to the 2016 team, though several of the best high school players in the nation are big men (Nerlens Noel, Isaiah Austin, Jahlil Okafor and Kaleb Tarczewski in particular).
Davis would also bring much-needed Olympic experience to what would be a highly inexperienced team. The last U.S. Olympic team that did not feature at least one returning Olympian was the controversial 2004 squad that were embarrassed to finish with a bronze medal.
It remains to be seen whether Anthony Davis will become the type of quality NBA player who could legitimately serve as a leader on the 2016 team. If he lives up to the promise that he showed at Kentucky, however, he will likely be one of the very first names the leaders of Team USA call when assembling the 2016 team.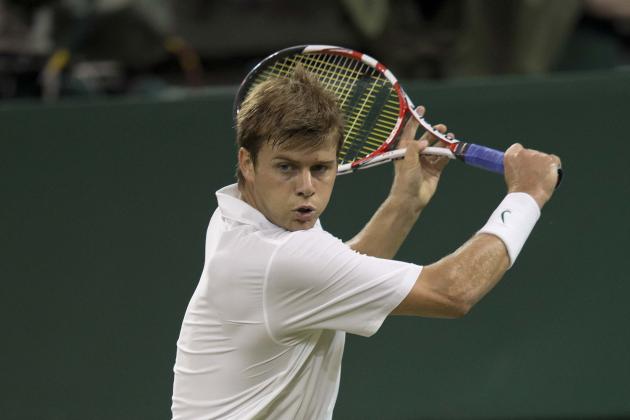 Susan Mullane-US PRESSWIRE

Along with Donald Young, Ryan Harrison is one of the two young stars on America's Olympic tennis team. Harrison, only 20 years old, is coming off his second-round exit at Wimbledon. Harrison lost to Novak Djokovic in three straight sets, but he played a well-fought match, and there is little shame in losing to one of the sport's best.
The men's side of the Olympic team is currently headlined by John Isner, Andy Roddick and the Bryan brothers.
Roddick is the most accomplished of the quartet, but his best days seem to be behind him. He hasn't reached a Grand Slam semifinal since 2009, and he will be 33 at the next Olympics, long past the age in which most tennis players can compete at the elite level.
John Isner has won four ATP events, but for the most part he has been a non-factor in elite international tournaments, only once reaching a Grand Slam quarterfinal. He will also be 31 at the next Olympics, about the latest age that elite players' skills begin to erode.
The Bryan brothers are legends on the doubles circuit, but they are nothing special in the singles' game, and Harrison has much more potential as a singles player than either of the Bryans ever did.
Harrison is not only a promising singles player but also a talented doubles player. He has won two ATP doubles titles, most recently at this past weekend's BB&T Atlanta Open. This skill only increases his chance of winning a medal in Rio.
No American men's singles player has won an Olympic gold medal since Andre Agassi in 1996, and only Mardy Fish has won a singles' medal of any type (silver in 2004). The 2012 team is unlikely to end this drought, but Ryan Harrison will likely be the best hope of Team USA in 2016 and beyond.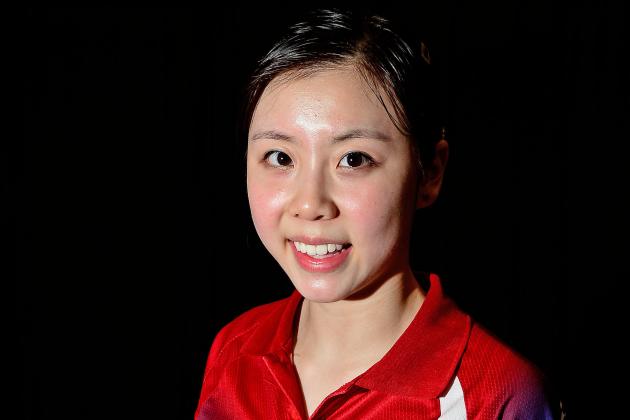 Andrew Weber-US PRESSWIRE

Since table tennis was inaugurated as an Olympic event in 1988, America has not earned a single medal in the sport. China has almost completely dominated table tennis, winning 20 of 24 possible gold medals. China's dominance was particularly evident in 2008, as the nation won gold in all four events and also won silver and bronze in both men's and women's singles.
Sixteen-year-old Ariel Hsing is a long shot to win a medal at the 2012 Olympics, due to both Team USA's poor history at the sport and her young age. Looking forward, her medal possibilities are much more promising.
Hsing has plenty of time left in which to develop her game and contend for a medal. The three women's singles medalists in 2008 were 26, 29 and 20 in age. Based on this, Hsing could theoretically be a medal contender not only at the 2016 Olympics, but also at the 2020 Olympics and perhaps even the 2024 Olympics.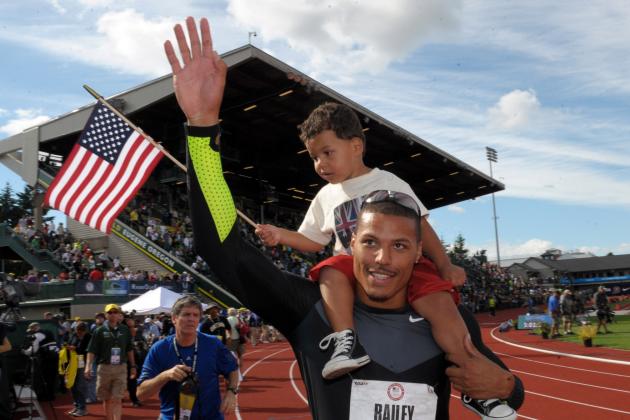 Kirby Lee-US PRESSWIRE

Ryan Bailey earned his spot on the Olympic team with his third-place finish in the 100-meter sprint at the Olympic trials. His 9.93 second time was 0.13 seconds behind the leader Justin Gatlin and 0.07 seconds behind Tyson Gay, and he snuck ahead of fourth place finisher Michael Rodgers by .01 seconds.
Bailey is unlikely to compete for a medal in London, as there is just too much competition in the event. Usain Bolt, Gatlin and Gay dominate the event, and it would be quite a surprise if Bailey is able to crack the top three.
Looking forward to 2012, Bailey will likely be amongst the best sprinters in the world. Bolt, Gatlin, and Gay will be 29, 34 and 33, respectively, while Bailey will only be 27.
Bailey beat some of the fastest runners in the country at the Olympic trials, proving he is amongst the elite sprinters in the world. Once he gains some Olympic experience, and some of his competition ages out of contention, he will be Team USA's best hope for the gold medal in the 100-meter in Rio.