WWE: 10 Reasons to Be Excited for the 1000th Episode of Raw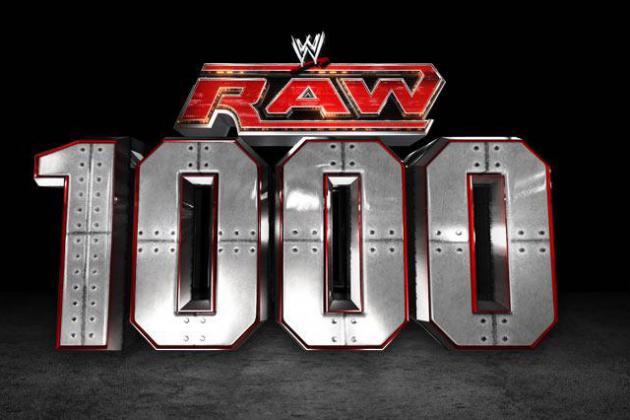 There has been a lot of build up for the 1000th episode of Raw. The WWE has always been known to bring excitement and shocking moments. Raw 1000 should definitely have some excitement and shocking moments.
We have been informed of several returning superstars and matches that will happen, but there are still many surprises that the WWE has in store.
Here are 10 reasons to be excited for Raw 1000.
Begin Slideshow

»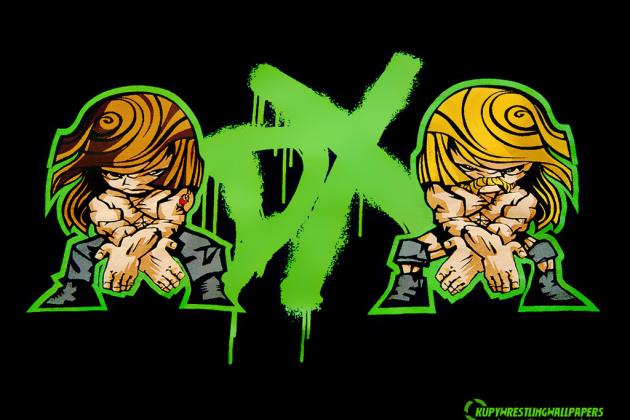 http://images1.fanpop.com/images/photos/1800000/D-Generation-X-Cartoon-d-generation-x-1852387-1024-768.jpg
It was announced that the show will be opened with the reunion of D-Generation X. Triple H and Shawn Michaels have always made DX must-see TV.
We could also see former members like the New Age Outlaws and X-Pac be a part of the reunion. Either way, you have to be excited for DX and what they plan on doing.
Weddings in the WWE have always brought interesting stories. Whether it was Triple H kidnapping Stephanie McMahon and eloping, or Macho Man Randy Savage and Miss Elizabeth's wedding, wrestlers getting married are memorable moments.
There are several ways that the WWE can go with this. They could have either Kane or CM Punk get involved. They could have another Diva or former Diva be involved. Or they could actually allow them to get married. Either way, it will be interesting to watch.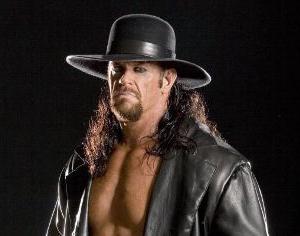 http://sengenak.blogspot.com/2011/09/undertaker.html
The Deadman is going to be in attendance. We have not seen Undertaker since WrestleMania 28 and he has pretty much turned into a part-time wrestler. However, Undertaker is arguably the greatest professional wrestler of all time and is a huge part of Raw and the WWE's success.
It is unknown what he will be doing, but he will be there. That is enough to be excited about.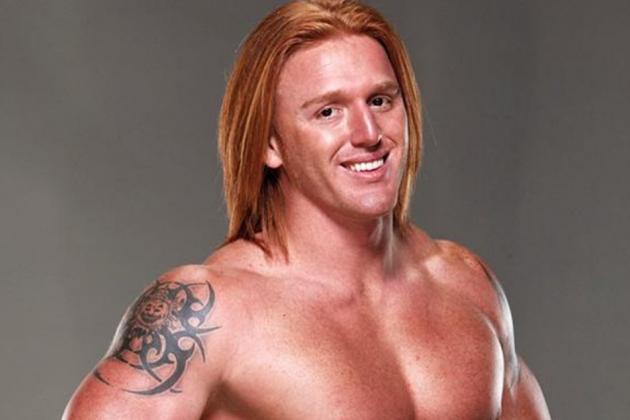 http://allsuperstars.blogspot.com/2012/01/heath-slater-wrestling-star-profile-bio.html
Heath Slater has finally become relevant, but it has taken beatings from returning WWE wrestlers to do so.
So with Raw 1000 being a celebration and a big deal, you have to expect a big legend to return. Many people think it could be Stone Cold Steve Austin. The rumor is that Austin may have some scheduling conflicts and may not be able to attend.
So if it is not Austin who challenges Slater, who is it going to be? Some names that go through my head are Bret Hart, Shawn Michaels, Edge, Roddy Piper, Dusty Rhodes and Ric Flair.
Having said that, my prediction for who will challenge Slater at Raw 1000 is Goldberg.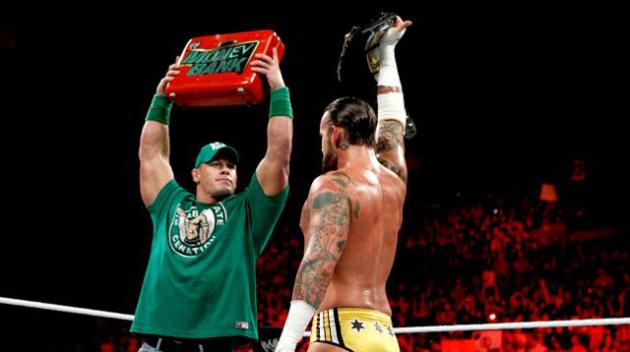 http://rantsports.wpengine.netdna-cdn.com/pro-wrestling/files/2012/07/punk-cena.jpg
John Cena made it known that he intends to cash in the Money in the Bank briefcase at Raw 1000. This will most likely be the main event of the show and it should be.
CM Punk and Cena have had solid feuds in the past, including the one that lifted Punk to the top of the company. This could be the start of another feud or it could lead to something else.
The Rock will be in attendance. He could make a huge impact by getting involved and cost Cena or Punk the match.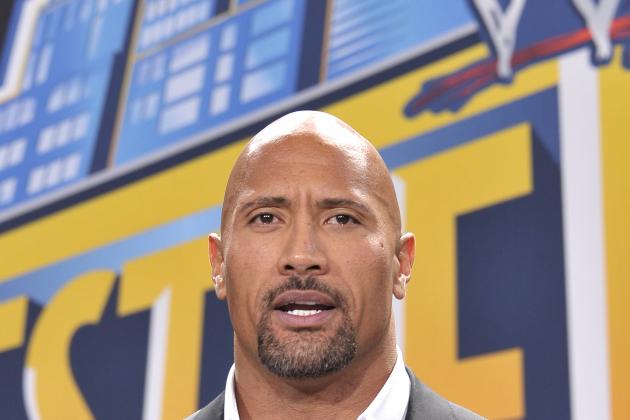 Michael N. Todaro/Getty Images

The Rock is the most electrifying man in sports entertainment. Therefore, his return to Raw and his intentions are something that everyone will be watching.
How can you not be excited for The Rock?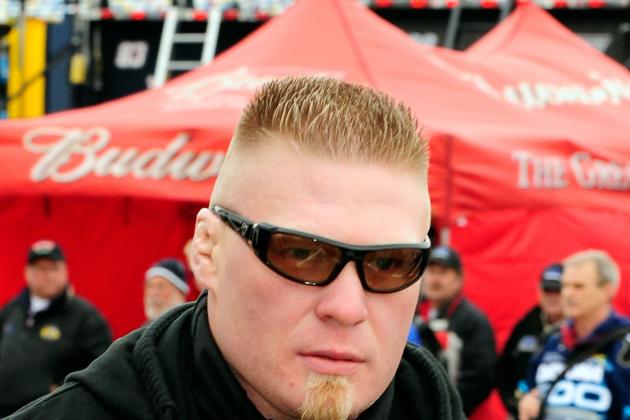 Sam Greenwood/Getty Images

Brock Lesnar is reportedly going to be in attendance to accept or decline Triple H's offer for a match at SummerSlam. He could interrupt the D-Generation X reunion to announce his decision.
While many believe he is going to accept, it would be a curveball if he declines the match.
It will also be exciting to see Lesnar in person with Paul Heyman again. Also, with Undertaker and The Rock in same building, Lesnar could get into more confrontations than just with Triple H.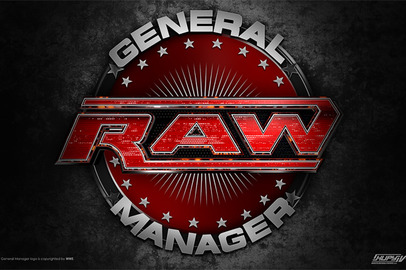 http://www.kupywrestlingwallpapers.info/wallpapers/raw-gm-wallpaper-preview.jpg
Since John Laurinaitis was fired, Raw has been without a permanent General Manager. However, the new permanent GM could be announced at Raw 1000.
The GM position has been an important role with Raw and it will be interesting to see who will take over.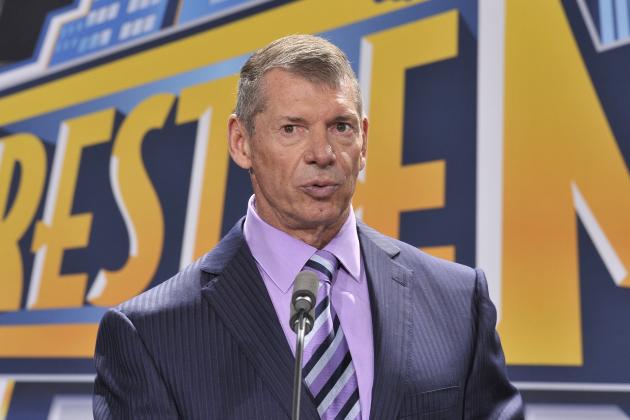 Michael N. Todaro/Getty Images

The McMahons have always had a knack for bringing exciting TV.
It's hard to find a top storyline from the Attitude that did not include the McMahons. They are responsible for the WWE and Raw in the first place, so we will have to wait and see how much they are involved with Raw 1000.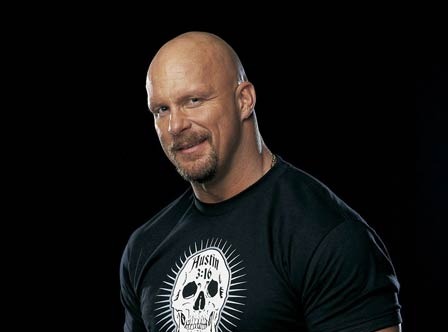 http://beyondmediaonline.com/wp-content/uploads/2011/12/austin.jpg
Stone Cold Steve Austin has yet to be confirmed for Raw 1000. This could be because he is not going to be able to make the celebration or because he is going to surprise everyone.
You can't have a celebration of Raw without Stone Cold. Hopefully Austin will be drinking beers and giving stunners, and whenever there is the possibility of that, you have to be excited.