John Isner and Rays of Hope in American Tennis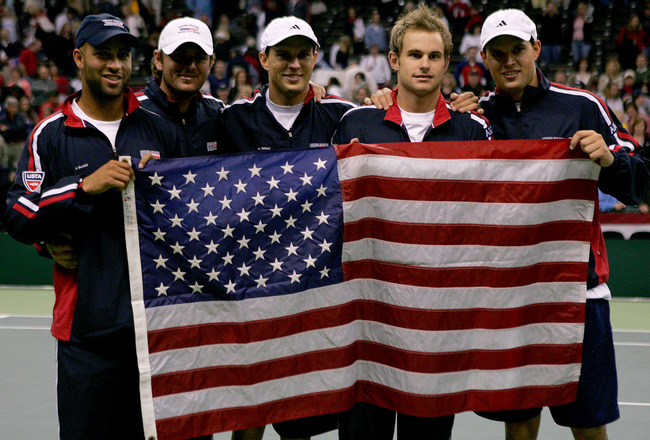 Matthew Stockman/Getty Images
With Andy Roddick capturing his second tournament win in his past three events in Atlanta yesterday, it seems American tennis is in a decent state at the moment.
However, A-Rod will soon be gone from the sport, as will Mardy Fish and James Blake (and Michael Russell, if that counts for anything).
People can take their place, but those new icons may not be strong enough as players to duplicate the success that makes American tennis so popular and recognizable.
The U.S. has produced a number of talented athletes over the years. American tennis is not completely dead, but perhaps it is dying out slowly.
Here are four players who will be the country's biggest hope in the upcoming years.
Sam Querrey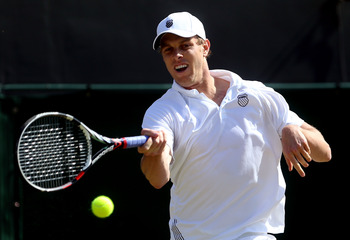 Julian Finney/Getty Images
Querrey was quickly ascending the rankings before he sustained a near career-ending injury (via ESPN) a few years ago.
He is back at the moment, and while his tournament-to-tournament consistency isn't yet up to par, his weapons are still as deadly as ever.
What is noticeable is that his mental composure is much better, and he is not as visibly angry as he used to be (typically in close matches that he deserved to win, in which he was unlucky or allowed the match slip away).
Ryan Harrison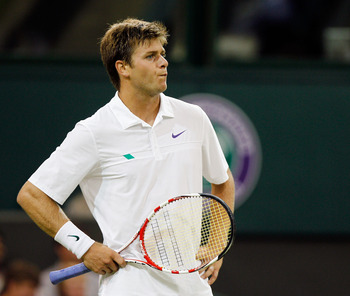 Paul Gilham/Getty Images
Ryan Harrison is talked about perhaps even more than Querrey.
The youngster has an array of shots at his disposal, but he is still piecing the bits together and figuring out how to use them effectively.
His flair and youth, surprisingly enough, will catapult him into the Top 20 and potentially beyond.
He is a bit erratic, and isn't expected to stay at the top of the rankings for too long, but we all hope he will.
John Isner
Matthew Stockman/Getty Images
If you don't know who this man is by now, look up his first-round match at Wimbledon in 2010.
In fact, don't waste 11 hours of your life to see what I mean.
This man is but a child without his serve, but luckily for him, he does have that serve.
His forehand has improved remarkably in recent years and his fitness level seems to have improved a bit as well, although he is probably at his peak in that department (which, if I may add, is not a great peak).
Knowing one must continue to hold serve in order to win is very taxing, and John puts this pressure on his opponents.
If he continues to do well on a consistent basis (especially in Grand Slam events, where he has yet to make a huge breakthrough), he can stay at the top of the men's game for a very long time.
Brian Baker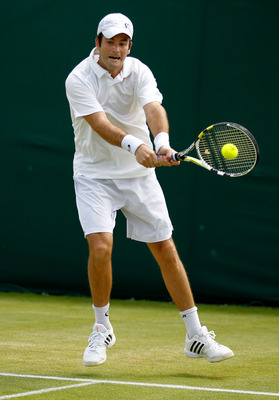 Paul Gilham/Getty Images
Assuming he doesn't get injured again or undergo another surgery, Brian Baker will certainly become a household name.
This guy is incredibly gifted and is one of the most consistent ball-strikers on the tour.
He reads the ball well and makes highly intelligent plays.
It is shocking just how good he is, despite the fact he has not been match-tough for six straight years.
Nevertheless, he's back for now (or, rather, he's just arrived for the first time), and I believe he is the best active American player.
Follow Tennis Community Leader and Featured Columnist, Jeff Cohn, on Twitter.
Keep Reading