WWE: 5 Stars of the Week (Week Ending July 21st)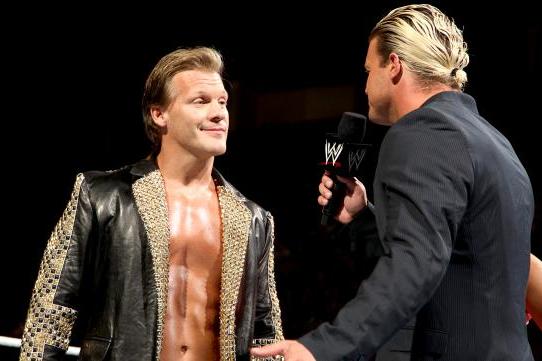 Image courtesy of wwe.com
It's time for this week's edition of my WWE "Stars of the Week."
You know the drill by now.
I pick the five people, matches or confrontations that impressed me most on WWE TV this week.
These moments are my opinion, which doesn't make them right or wrong; however, I've not missed anyone or left anything out.
The next five slides are what I thought were the best things on Raw and Smackdown this week.
AJ's been No. 1 for the last few weeks, so let's find out if she's there again today!
Begin Slideshow

»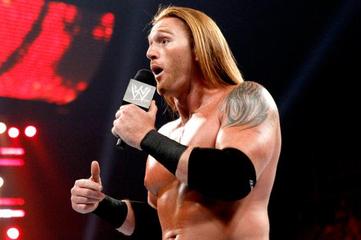 Image courtesy of wwe.com
He's the one-man band, baby!
I can't believe that I'm saying this, but I've become a huge Heath Slater fan.
When I first saw him on NXT (and then with the Nexus), he irritated me. I just didn't like him.
But now, whenever he's on TV, he's really entertaining.
He was on Raw and Smackdown this week, putting over Rikishi and Road Warrior Animal, respectively.
By doing that, Slater is getting over.
Hopefully, there's a payoff for him at the end of it.
It's a crap gimmick he's stuck with, but he's working his ass off, and he's one of the most entertaining things about WWE right now.
Image courtesy of wwe.com
He did it for The Rock. He did it for the people.
OK, so maybe he didn't come back for The Rock, but it was great seeing Rikishi back this past Monday on Raw.
The biggest mistake WWE ever made with Rikishi was turning him heel during the "Who ran over Stone Cold?" angle over 10 years ago.
He was always better as a face and it was nice to see the reaction he got on Monday.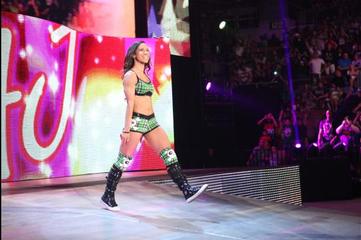 Image courtesy of wwe.com
It's the first time in over a month that AJ hasn't been my "Star of the Week."
Although she did another great job over the last week at the PPV, as well as on Raw and Smackdown, I just felt that there were better things that happened this week.
She's decided that she wants to marry Daniel Bryan now and their wedding will be on Raw tomorrow, so we'll see what the crazy chick has planned fairly soon!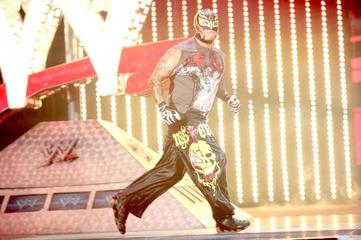 Image courtesy of wwe.com
The master of the 619, Rey Mysterio made his return on Raw this week after being out for almost a year.
I'm really happy that Rey is back because he adds more depth and credibility to the upper midcard on both brands.
He'll probably be involved in a feud with Alberto del Rio going forward, but he should come out on top this time.
After that, Rey will probably go on to work with some of WWE's younger stars and help to elevate them.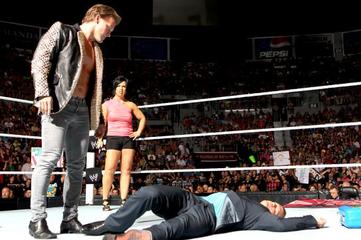 Image courtesy of wwe.com
For me, this was the best thing in the WWE this week.
Everything Dolph Ziggler said about Chris Jericho in his promo was, to some extent, true.
Since he came back in January, Jericho hasn't won "a big match."
Instead, Jericho has put over almost everyone he's been in the ring with, like CM Punk and Sheamus, just to name two.
And now, ahead of his upcoming hiatus, Jericho looks set to put over the hottest young star in WWE, Dolph Ziggler.
I've said it a lot over the last few months—I'm a huge fan of Ziggler and Jericho, because they're both incredible performers.
If I'm right, and Jericho puts Dolph over during this feud, then it could be the thing that catapults Ziggler to superstardom.