MLB Trade Deadline: 20 Trade Targets Teams Should Avoid at All Costs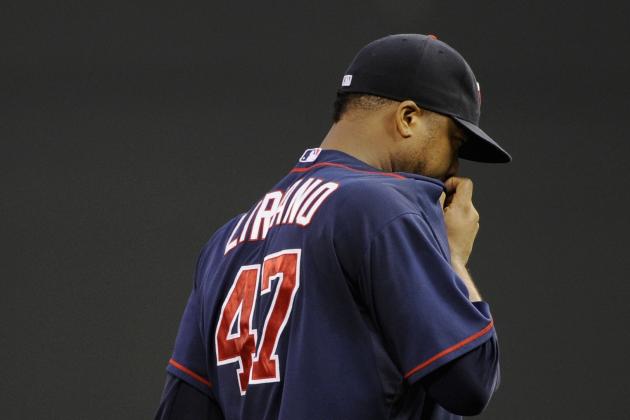 Hannah Foslien/Getty Images

With the pages of the calendar turning quickly toward the non-waiver trade deadline, numerous Major League Baseball teams are preoccupied crunching numbers and running trade scenarios in efforts to bolster their clubs.
There is just about two-and-a-half months of baseball left to be played, and this season is drastically different from years past. The addition of the second wild card has molded the landscape of the trading block into an unfamiliar realm of "are they" or "aren't they" contender teams.
Eight teams in the National League are within five games of a playoff berth. In the American League, 11 teams are within postseason play.
The Yankees, Rangers, White Sox, Nationals, Reds and Giants already have their tickets to the show (at least, as of today.) The Pirates, Braves, Dodgers, Cardinals, Mets, Blue Jays, Indians, Red Sox, Rays, A's, Tigers and Angels stand a chance of being there.
A few of those teams like the A's, Blue Jays and Rays could end up being sellers, which makes the drama a bit more fantastic.
With so many teams within arm's reach of October baseball, some may feel compelled to make moves for the sake of purely making a move right now. Ultimately, this can actually hurt a franchise if they make a poor or unnecessary trade.
Grabbing a "name" just because he is available may not prove the most beneficial for some clubs. Here is a list of 20 trade targets that teams should avoid at all costs.
Begin Slideshow

»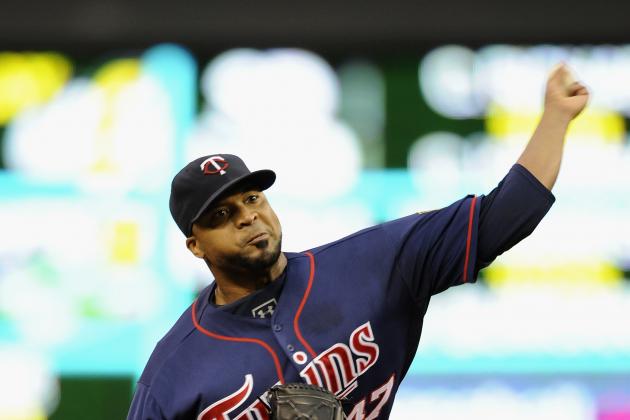 Hannah Foslien/Getty Images

Though historically never really proving to be an ace of his staff, Francisco Liriano is a streaky pitcher who has shown the capability of being brilliant.
He currently owns a 4.81 ERA, which ranks him 86th of 102 Cy Young Award qualifying pitchers. His 1.397 WHIP ranks him 82nd of all qualifying pitchers.
While the numbers come across as high, they are a true reflection of exactly what Liriano is as a pitcher: a high ERA/WHIP back-of-the-rotation starter for most clubs, especially those that are looking to buy at the deadline.
Liriano may be billed as the 2006 version of himself, where he went 12-3 with a 2.16 ERA and a 1.099 WHIP, but buyers beware—he is a career 4.27 ERA 1.336 WHIP pitcher who will offer you a high K/9 ratio (9.1) but needs significant run support to be effective. Furthermore, he's a rental for the remainder of the season.
If Cole Hamels and Zack Greinke wind up signing extensions with their respective teams, the price will be sky-high for starting pitching.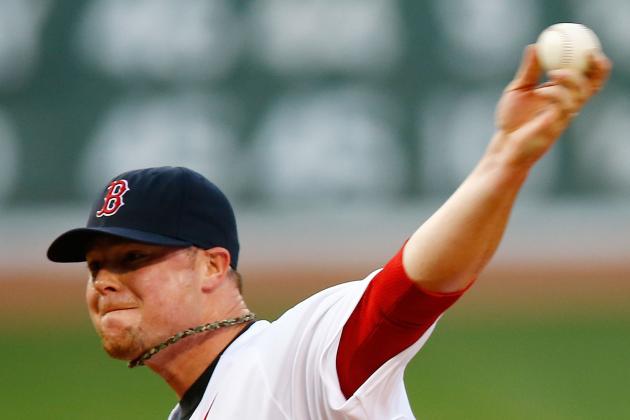 Jared Wickerham/Getty Images

The Boston Red Sox have not publicly stated they would trade Jon Lester, but the lefty might be the most attractive trade chip that the team has to offer.
Lester has shown signs of struggle in 2012. He owns a 5-7 record with a 4.80 ERA and 1.393 WHIP, which rank him 85th and 79th, respectively. For a pitcher that many in Red Sox Nation deemed to be the ace of the staff before the start of the season, his numbers resemble that of a fourth starter.
While it can be chalked up to a bad start to the season, the Jon Lester that would be billed is the 19-9 Lester Major League Baseball fans saw in 2010.
For whatever reason, Lester has been avoiding his curveball, which historically has been his out pitch.
Buyers kicking the tires on Lester may be taking on a disgruntled player with a large salary should the Red Sox not be willing to eat any of his salary; in which he is still owed roughly $13 million over the remainder of this season as well as 2013 with a $13 million option year for 2014.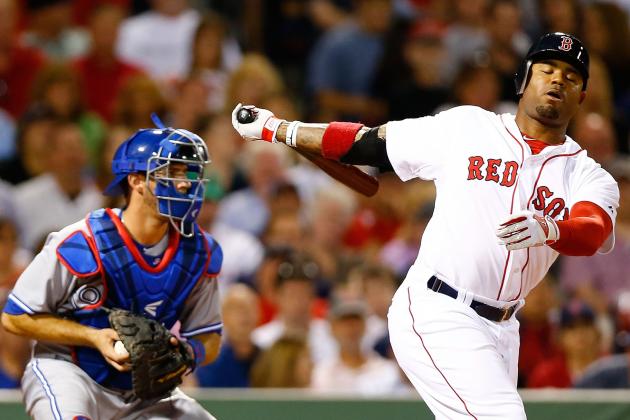 Jared Wickerham/Getty Images

With recent rumors swirling around the availability of Carl Crawford, it seems appropriate to caution potential buyers as to what they'll be inheriting.
Lest we forget his abysmal 2011 performance in Boston, he has only played in a handful of games for the Red Sox in 2012; the Red Sox left fielder has already expressed the high likelihood of requiring elbow surgery in the near future.
Beyond that is the contract situation. Crawford signed a seven-year, $142 million contract with the Red Sox, in which he is only in year two of. That is a hefty salary to take on, even if in part.
The Boston Red Sox presumably would not like to take a $100 million bath on Crawford. He has come back strong with three stolen bases and a batting average creeping near the .400 mark.
Of course, the question of his durability and mental toughness still remains.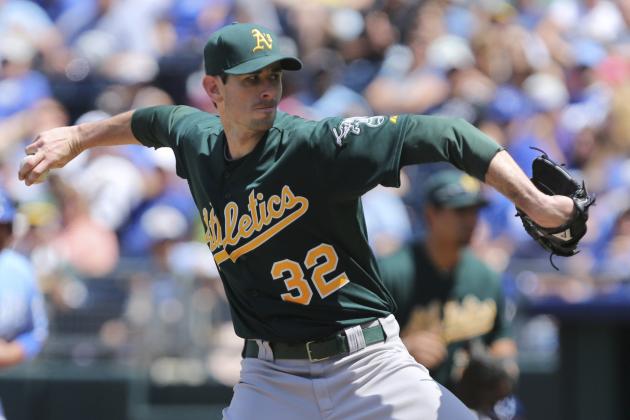 Ed Zurga/Getty Images

It might seem a bit odd to label a starting pitcher with a 2.54 ERA someone to avoid at all costs, but A's pitcher Brandon McCarthy just might be the exception to the rule.
His WHIP is slightly elevated at 1.205 with a median 6.0 K/9 ratio, and McCarthy strikes me as a pitcher who is benefiting from performing in a pitcher's park.
In his five seasons in the AL prior to coming to Oakland, his best ERA was a 4.03 in his rookie year in Chicago.
In 2011, McCarthy's ERA was 3.99 away from Oakland while 2.65 at home. So far this season away from Oakland his ERA is 3.94, while at home it is just 1.57.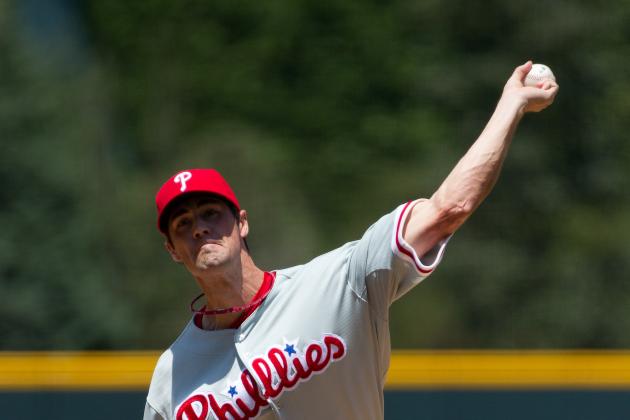 Justin Edmonds/Getty Images

The Phillies have reportedly offered Cole Hamels a six-year, $127.5 million contract extension.
With these talks ongoing, it looks as though Hamels will remain in Philly. If that proves to be wrong and he does get traded, teams should be leery, as Hamels would not come cheap and buyers would not receive compensatory picks if he did not sign with them long term.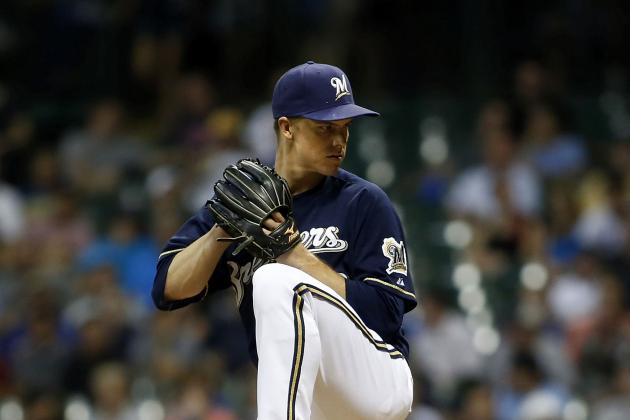 Mark Hirsch/Getty Images

Like Cole Hamels, the Milwaukee Brewers ace Zack Greinke was offered a large contract extension from his team. The Brewers reportedly offered Greinke a five-year deal worth somewhere around $100 million to stay in Milwaukee.
Unlike Hamels, it appears as though Greinke may still opt to become a free agent.
If that isn't a red flag for any buyers, I'm not sure what is. The Brewers, if inclined to trade Greinke, will ask for a lot, but are only able to offer up a rental player.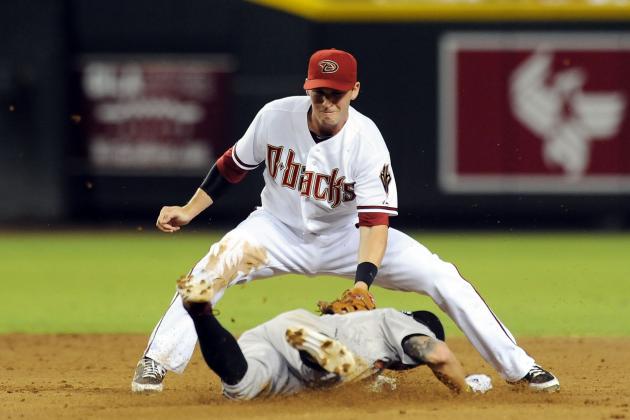 Norm Hall/Getty Images

Stephen Drew has been getting a lot of attention as of late.
The Diamondbacks aren't exactly out of the playoffs at this point, but they have to decide if they think they have enough to make the playoff push. If not, they would likely be willing to deal Drew.
Buyers need to beware because, well, frankly, his name is Drew. If you look it up in the dictionary, it is synonymous with injury: See J.D.
In the past two seasons Drew has played in just 103 games.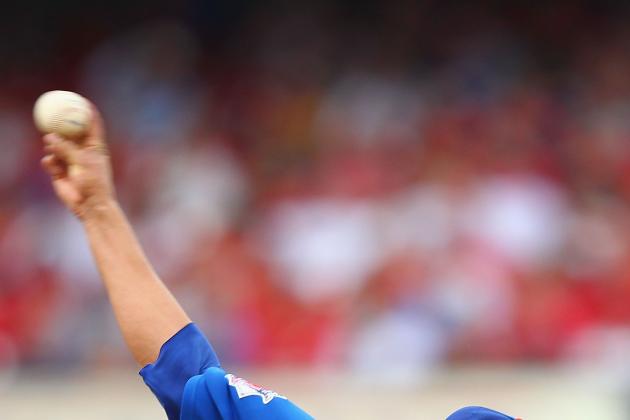 Dilip Vishwanat/Getty Images

In general, Matt Garza is a solid starter.
The caution tape goes up when the market for starting pitching is ridiculous. If Hamels and Greinke wind up staying put, pitchers like Garza will command a king's ransom in return.
That's what the Cubs are hoping for.
Garza is doing what he does every year, giving innings with a high 3.00 ERA with a nice 8.3 K/9 ratio. Is he worth what the Cubs will want for him? Doubtful.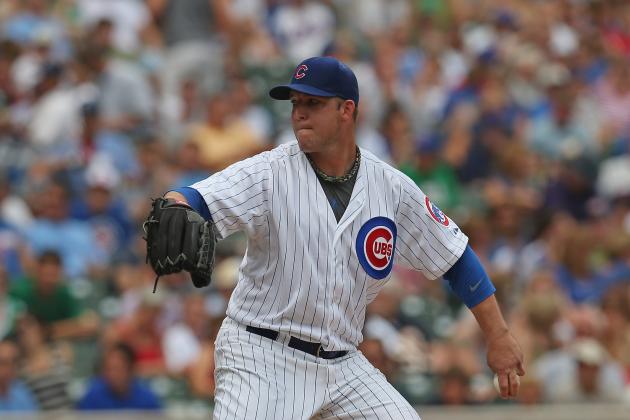 Jonathan Daniel/Getty Images

Contingent upon what the two biggest pitching prizes wind up doing before July 31, the Cubs could very well be willing to trade Maholm for the right price as well.
The problem again is value.
Maholm is another solid starter, although fourth in the rotation. His career ERA floats around 4.34 with a 1.287 career WHIP.
He is affordable monetarily but, once again, what would a team have to give up for his services?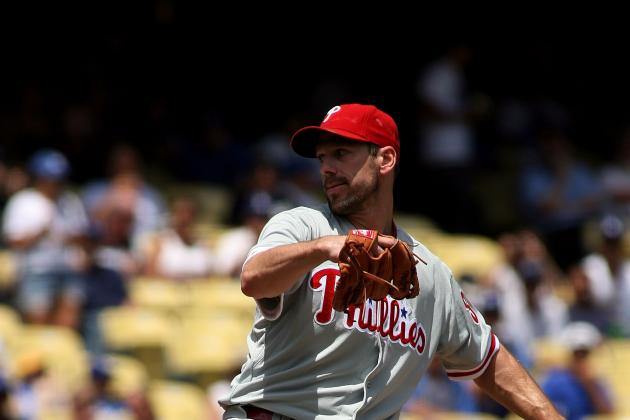 Jeff Golden/Getty Images

Cliff Lee has looked more like Don Lee this season than what fans have come to expect of him.
The Phillies, in general, could be looking to move Lee. While some would give the farm for him, his 1-6 record with an abnormally high ERA (for him) makes Lee a question mark.
Sure, if he was the pitcher his reputation suggests, teams would be willing to give up the farm for him. The problem is he's half the pitcher his reputation suggests this season, and yet he would still likely deplete a buyer's farm system and maybe offer a couple of wins down the stretch.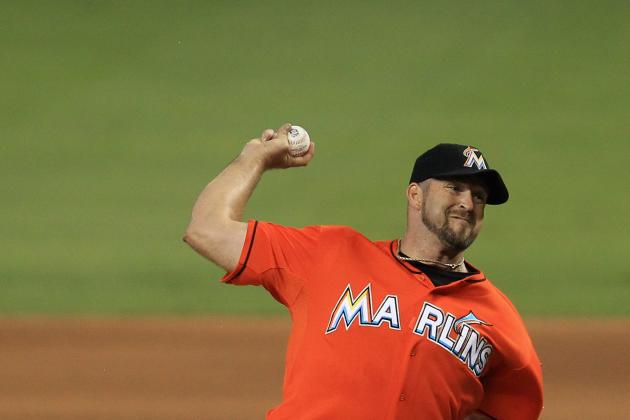 Chris Trotman/Getty Images

Miami has been no bueno for closer Heath Bell.
Bell's 6.05 ERA and 1.707 WHIP are both career highs. The three-time All-Star has looked like anything but positive for the fish.
While there is a premium for pitching, Bell may not be the answer many teams are looking for.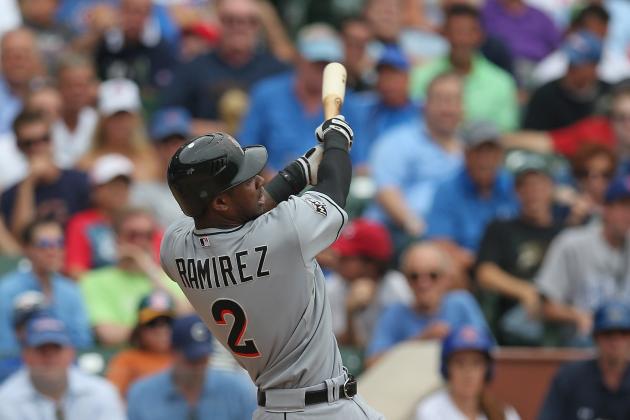 Jonathan Daniel/Getty Images

Hanley Ramirez saw his name pop up in rumors over the past week that would have sent him back to Boston.
Having been injured for a large portion of the 2011 season, Ramirez has truly returned to form. His batting average is a lowly .246, .54 points lower than his career average.
Beyond that, Ramirez is considered to be a bit of a head case. Adding a piece like that to the wrong team could be disastrous.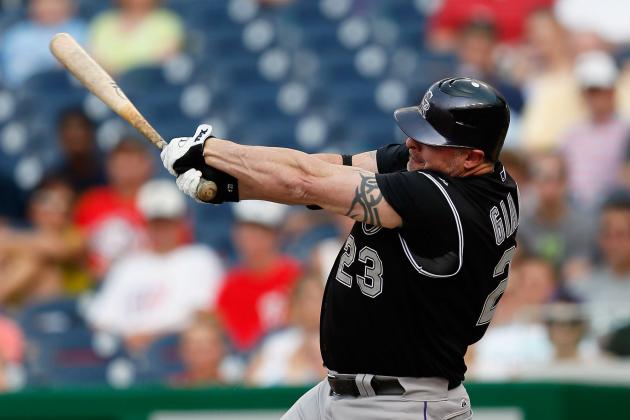 Rob Carr/Getty Images

Every single National League team should avoid Jason Giambi.
A shell of his former self, the 41-year-old Giambi is not only batting just .249, but his .329 SLG is the lowest of his career.
Teams looking to add a bat may want to take a chance on Giambi, but they'd surely be disappointed in his production.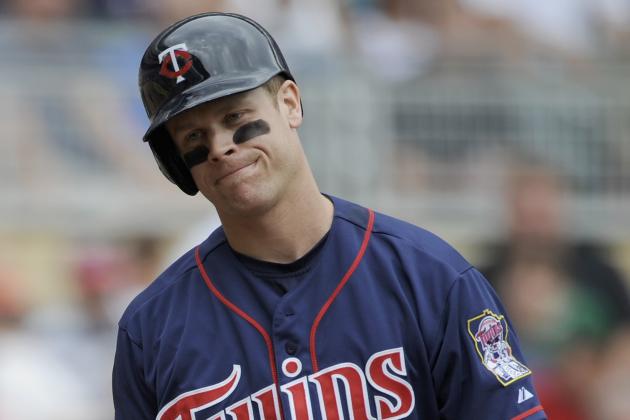 Hannah Foslien/Getty Images

Another player who has proven to be a shell of his former self, Justin Morneau might still have a solid slugging percentage, but he lacks a respectable batting average.
Furthermore, with 59 strikeouts through his first 77 games played this season, Morneau is on the way to breaking his personal record of 94 strikeouts in a single season.
Morneau is also still owed $14 million for 2013—a steep price to pay for a player in decline, regardless of who he used to be.
Patrick McDermott/Getty Images

The question mark with John Lannan is his lack of MLB play this season.
Having only pitched seven innings just the other day, Lannan is a bit of an unknown commodity that the Nats have been trying to deal on and off all season.
While, yes, he looked good against Atlanta, there are still too many questions surrounding Lannan to be comfortable with a trade unless the asking price is dirt cheap.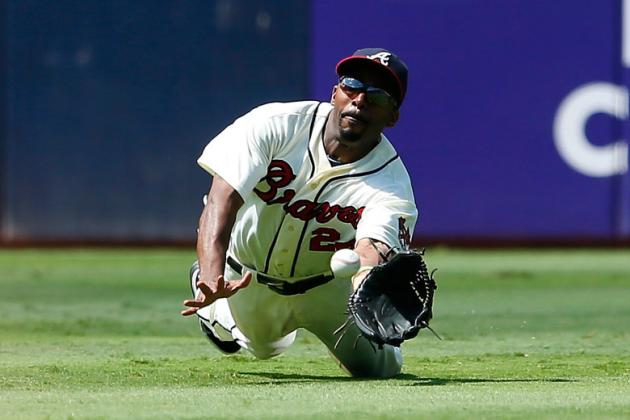 Kevin C. Cox/Getty Images

Little has been said nationally about the availability of Bourn, but being a free agent at the end of the season, the Braves could very well be motivated to move the center fielder rather than lose him to free agency.
Yes, he is an All-Star.
Yes, he is a proven hitter.
Yes, he is a Gold Glove winner.
Yes, he is going to cost you a whole lot to obtain.
No, you won't get picks if he doesn't sign.
No, there is no guarantee he'd stay with the team he's traded to.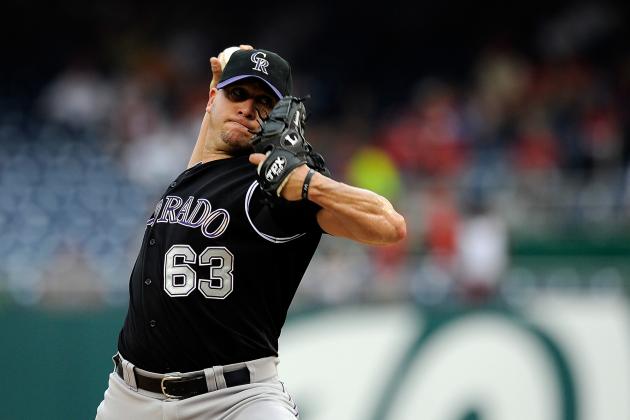 Patrick McDermott/Getty Images

Colorado Rockies reliever Rafael Betancourt has garnered interest from the Red Sox and Braves this month, but question marks loom.
The Rox aren't going anywhere this season and have been openly shopping several players. Betancourt is no exception.
He currently owns a 3.09 ERA with a 1.114 ERA in 35.0 innings of work. At 37 years old, he is under contract through 2013 with an option for 2014. Teams may not want to take on an aging reliever for that time frame, especially one who has not pitched in any high-pressure environments in his career.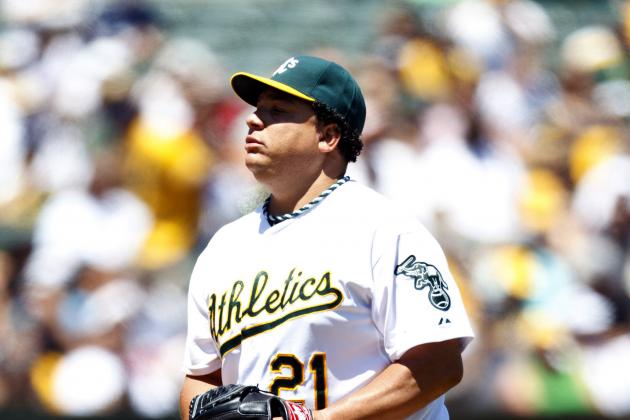 Jason O. Watson/Getty Images

Bartolo Colon is a mystery.
Seriously.
Whenever he takes the mound you never really know what to expect. Some days he can be fantastic, while other days you wonder how the man has a job in Major League Baseball.
It is that inconsistency that raises the red flags on him in my book. He's had games whereby he's only allowed a run this season, then the next thing you know he gets eaten up for seven.
While the money is short on him for the year, A's general manager Billy Beane is a smart man. He would look to squeeze the most he can and then some out of a deal for Colon.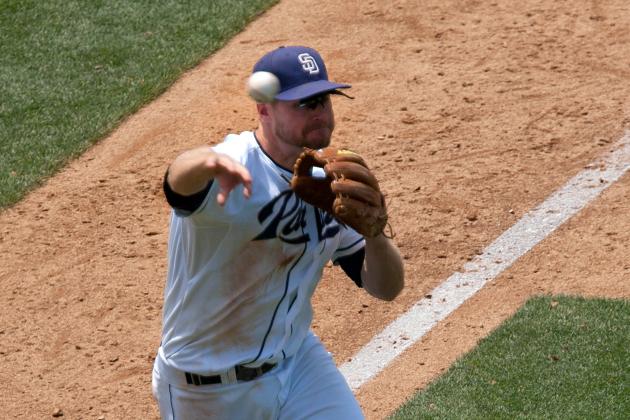 Kent Horner/Getty Images

Chase Headley has played his entire career in San Diego.
As such, he has never really been a player to "amaze" the crowd. He's a good defender, but not great. He has a good bat, but nothing stellar. He's about as median as one could get for a position player.
In short, he's not really worth all of the attention he's been getting in the rumor mill. Headley has never been an All-Star, never won a Gold Glove or a Silver Slugger award. He's only batted over .269 once in his career.
You get the point.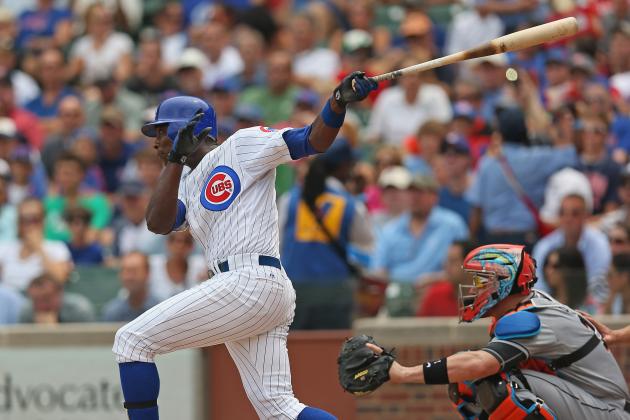 Jonathan Daniel/Getty Images

Unless the Chicago Cubs are willing to eat almost all of Alfonso Soriano's ridiculous contract, no team should waste their time even picking up the phone to inquire on him.
High strikeout percentage. Low batting average. Big contract. Little production.
All of which makes for a bad combination.