Chelsea vs. Paris Saint-Germain: Live Score, Analysis, Recap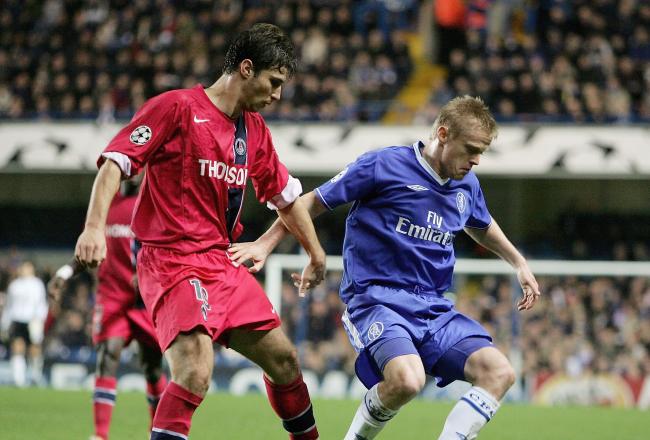 Phil Cole/Getty Images
World Football Challenge—Yankee Stadium, Bronx, New York
Chelsea 1-1 PSG (Full-Time)
Nene (PSG), 30th minute
Piazon (CHE), 81st Minute
Lineups
Chelsea: Cech (Turnbull 62'), Hutchinson (Chalobah 62'), Ferreira (Cole 62'), Luiz (Ivanovic 45'), Cahill (Terry 62'), Mikel (McEachran 45'), Lampard (Essien 45'), De Bruyne (Ramires 45'), Hazard (Malouda 45'), Kakuta (Marin 45'), Lukaku (Piazon 62')
PSG: Douchez (Areola 45'), Jallet (c), Alex, Sakho (Lugano 45'), Armand (Maxwell 45'), Bodmer (Raibot 45'), Chantome (Verratti 45'), Nene (Luyindula 45'), Pastore, Lavezzi, Gamiero (Hoarau 45')
Well, that's it, 1-1, with goals from from two Brazilians, Nene for PSG and Lucas Piazon for Chelsea.
Good game overall, and good showing from many of Chelsea's players, particularly the substitutes. PSG's Pastore, Nene and Lavezzi looked great, but after the latter two were taken off, PSG looked decidedly less dangerous.
For those of you still curious about all the substitutes, we'll have those up on the main post shortly. For everyone else, we hope you enjoyed the game! Don't forget to follow me on Twitter @Mo_Hendy, and if you have any comments or questions, feel free to leave them in the comments box below.
Till next time, thank you for joining me, Mohamed Al-Hendy, and I'll see you later this week for Chelsea vs. the MLS All Stars.
93rd minute—Great passing play by Chelsea, but PSG just cut out the ball. It goes out for a corner, but the ref blows the whistle, giving Chelsea no time for one final chance.
Full-time.
Think Chelsea would now be happy to leave the game with a draw. PSG seeing much more possession now.
88th minute—SO CLOSE FOR PSG!
Awful defending by Chelsea allows Pastore to get a shot on goal. Hoarau is in the perfect place to finish the opportunity, but he doesn't get good contact on it.
That, right there, is why Hoarau is simply not good enough for PSG, and why they decided to splash so much cash for Zlatan Ibrahimovic's signature.
The crowd erupted after that goal! You would have thought Jeter just hit a walk-off against the Red Sox!!!
— louis hamwey (@thecriterionman) July 23, 2012
Meanwhile, Malouda just took a good shot on goal, but Douchez was equal to it. Could we yet see a winner in this game?
Three minutes + extra time to go. Corner to PSG.
B/R's Dan Talintyre is also reporting that Lukaku is on the verge of a loan move to Fulham. Doesn't seem like it's official, but it looks like it'd be agood move for the young Belgian, who hasn't had much playing time at Stanford Bridge.
Then again, Chelsea's only strikers presently are Fernando Torres and Daniel Sturridge, so loaning out Lukaku would leave Chelsea dangerously low on available strikers...
82nd minute—BRILLIANT BY PIAZON!
Chelsea have a gem-in-the-making here. Piazon plays an excellent one-two with Ramires, who finds him at the perfect moment once he's slipped ahead of his defender. Piazon extends to reach the ball, and the goalkeeper can do nothing.
1-1, and well-deserved.
79th minute—The advantage that Chelsea had in possession and in tempo seems to have disappeared as the game has died down now. Not so sure Chelsea are too interested in equalizing; they don't even really have a target man without Lukaku.
I've just gotten word that the official attendence is 38,202. So roughly 40,000. Not bad for a Sunday night friendly in the United States!
72nd minute—Better football from Chelsea. Malouda and Marin link up on the left side of the field, and Marin almost gets in, but his first touch puts the ball too far in front of him and Douchez collects.
Chelsea definitely in the ascendancy here though.
69th minute—Chance for Hoarau, but he can't adjust himself to direct his header on goal.
All these substitutions have really stopped the flow of the game. We're finally getting underway again in the 67th minute.
Substitutes Update:
Chelsea:
Marin for De Bruyne, Ramires for Kakuta, Essien for Lampard, Ivanovic for Luiz.
PSG:
Maxwell for Armand, Hoarau for Gamiero, Luyindula for Nene.
We're hearing that BOTH sides had SEVEN subs, so obviously we're still missing a few. We'll report them as they become obvious.
In addition to those seven, Florent Malouda, Josh McEachran, Ross Turnbull and John Terry just came on for John Terry, Romelu Lukaku, John Obi Mikel and Petr Cech. Ashley Cole is on at left-back for Ferreira, Lucas Piazon is on to replace Eden Hazard.
This is a completely new side.
Try to keep up, and we'll tell you exactly who replaced who at the end of the game.
Here's what we've been able to ascertain so far:
Lampard has been taken off, replaced by Michael Essien. Maxwell and Hoarau have come on and replaced Armand and Gamiero, respectively.
Corner for Chelsea. Mix-up in the box, but Ivanovic can't get on it.
Speaking of, he came on as a sub for Luiz, bringing an end to his horror show.
Oh wow. We're hearing there were SEVEN half-time changes for PSG. We'll try to get them all for you in due time.
For now, Chelsea are still struggling to get the ball in to Lukaku.
And we're back for the second half.
Tweet, Tweet:
@Mo_Hendy Chelsea seem tired, and luiz is being careless. There is no tempo or rhythm to chelsea's play. Bit of a Mitch-match line-up

— Berke Ersoy (@berkeersoy8) July 23, 2012
I have to agree. Luiz has made too many mistakes, Lukaku has had no service, and Kakuta has struggled. De Bruyne's been forced to be selfish, and hasn't done much with his chances, while Hazard hasn't really been able to bring his teammates into the game the way Pastore has for PSG.
Checking in with our B/R FC at the game. Just asked him how the press box experience is, here's his reply:
@Mo_Hendy surrounded by Brits but loving every minute of it!

— louis hamwey (@thecriterionman) July 22, 2012
45th minute—Last attack of the half for Chelsea, De Bruyne cuts in but takes too long and his shot is blocked and easily collected by Douchez.
I feel like I've said "easily collected by Douchez" about five too many times this game. But in truth, Chelsea haven't had that many clear-cut chances this game, while PSG have looked dangerous in many of their attacks.
Half-time.
Corner from Hazard is easily collected by Douchez again after a mistake by Jallet forced PSG to concede the corner in the first place.
41st minute—Speaking of long-distance shots, Luiz attempts one from far out, and it's actually on target. Dealt with fairly easily by Douchez though.
B/R's Matt Snyder on Armand's far, far distance shot earlier in the game:
That attempted volley from Armand, while speculative, harkened good memories. Took this video during PSG-Bordeaux. m.youtube.com/index?desktop_…

— Matthew Snyder (@schnides14) July 22, 2012
The commentators are saying that Chelsea aren't feeding Lukaku, and I'm inclined to agree. Moreover though, I'd say they're paying the price for naming such a weak team. The defense is fine, but Kakuta especially has struggled today.
We'll see if that changes.
31st minute—PSG SCORE!
Magnificient footwork by Javier Pastore allows him to take a shot on goal despite being defended by 3-4 Chelsea defenders. It ricochets off the post, and Nene simply has to direct it back on goal from 5-10 feet out. Luiz gets a touch on the ball, but can't keep it out.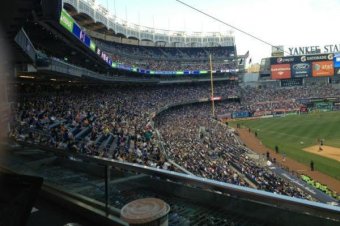 The pace of the game has died down a bit from what it was early on, but the skill of both PSG and Chelsea's players has been on show throughout.
Meanwhile, it seems that there's a good audience for the game (courtesy of Hamwey's Twitter feed once again):
This article is
What is the duplicate article?
Why is this article offensive?
Where is this article plagiarized from?
Why is this article poorly edited?

Chelsea: Like this team?