Kharma's Looming WWE Release and Other Instances Leading to Fan Outrage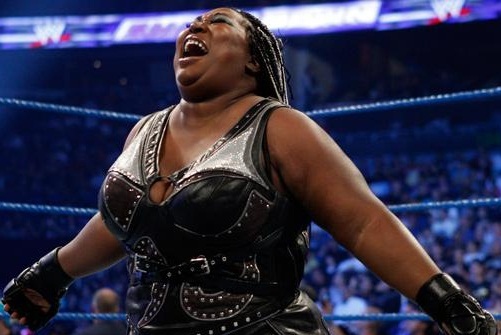 From WWE.com
Major professional wrestling promotions are no strangers to making the unpopular decision. And while there are numerous examples of promotions surrendering to popular demand, such as Stone Cold Steve Austin's transition to an antihero babyface despite the WWE's best efforts to make him a villain, there are examples of incidents that incited anger, confusion and/or riot conditions.
Popular WWE anti-diva Kharma is all but done with the company following a long layoff due to an impromptu pregnancy. Fans had been waiting anxiously for her return for well over a year; however, it appears that they will not get the opportunity to see her in action for the time being.
With the inclusion of social media sites such as Twitter, the fan outrage monster has been supplemented with yet another avenue to vent, making damage control a bit trickier.
No matter the era, however, there have always been instances of a match or a moment sparking controversy, thereby staking its claim to infamy in the process.
Begin Slideshow

»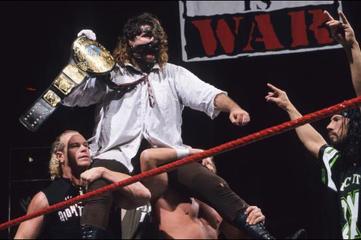 From WWE.com
By now, we all know the story, and it is a story that has been used as a marketing tool for the upcoming 1,000th episode of RAW.
On the night where former WCW wrestler Mick Foley was to win his first major World championship in rival territory, WCW Nitro took it upon themselves to spoil an otherwise career-defining moment with a spoiler.
With a tone of biting sarcasm littered throughout the call, WCW play-by-play commentator Tony Schiavone infamously gave away Foley's WWE title win that came against the Rock on a pre-taped episode of RAW.
Despite negative feedback from WWE fans and officials for the bush-league act, WCW's efforts to drive wrestling fans away from what they already knew backfired, as fans switched over to WWE RAW in droves to witness the special moment.
They don't make wrestling fans quite like they do in the South, where many of the most diehard observers still think wrestling is real.
The mecca of southern wrestling was Memphis, Tenn., where crowds would get so hot that they named a critically acclaimed DVD, Memphis Heat, in their honor.
Following a loss to Austin Idol on his home soil in a steel cage, a "hair match" stipulation resulted in Jerry "the King" Lawler having his head shaved by Idol, Paul E. Dangerously and Tommy Rich inside the Mid-South Colosseum.
This would be the pro wrestling equivalent to Ted Williams being tarred and feathered in Fenway Park.
The unceremonious shaving in hostile territory led to a brief riot inside the Mid-South Colosseum, as the heel trio inexplicably exited through the crowd.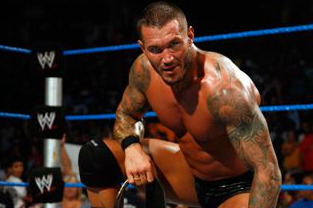 From WWE.com
Christian's career journey culminated in the feel-good moment of 2011, when he defeated Alberto Del Rio to win his first World championship.
Unfortunately, this would degenerate into a feel-good-gone-bad moment just days later, as Christian would drop the title in his first defense against Randy Orton.
Once the story had broken following the Tuesday SmackDown tapings, the WWE received their first real taste of social media backlash, as a myriad of fans angrily tweeted about the shocking turn of events.
Christian would eventually go on to recapture the World Heavyweight championship; however, the bad taste in the mouths of many fans still remains.
From WWE video
Among the sea of heroes who have come and gone as Internet icons, Daniel Bryan has to be considered near the top of the list as chief Internet darling.
In 2010, Bryan finally made his way to the big leagues in a big way following a mildly successful stint on WWE NXT.
Bryan would invade RAW alongside a band of outlaws from the show, later known as the Nexus, and the result was one of the hottest summer angles in recent memory.
Unfortunately, Bryan would not have the opportunity to continue with the group, as he would be fired for his choking of WWE Announcer Justin Roberts with his own tie under TV-PG conditions.
Bryan's firing happened to the chorus of all hell breaking loose among many wrestling fans who had followed Bryan's career.
The act was eventually rectified, as Bryan was brought back at SummerSlam that same year, this time to fight against the Nexus.
The beginning of the end for WCW Nitro came during the vaunted Finger Poke of Doom.
Desperate for ratings, WCW decided to give away a pay-per-view-caliber match on free TV with no build, as Kevin Nash was billed to take on Hollywood Hulk Hogan.
Instead of being treated to a high-profile showdown between two marquee names, wrestling fans were ribbed, as the match ended abruptly following a Hulk Hogan finger poke to the chest of Kevin Nash. While members of the dueling NWO factions celebrated the ruse in the ring, WCW would not be celebrating for long, as this moment is widely regarded as the impetus for their downfall.
With Daniel Bryan's signature "Yes" chants catching fire overnight during WrestleMania weekend, fans looked forward to WrestleMania XXVIII kicking off with a match that many felt was a sleeper candidate to steal the show.
Unfortunately, the only thing stolen was emotional investment, as Bryan took a Brogue Kick from Sheamus followed by a loss just 18 seconds into the match.
Fans reacted almost immediately, making unsavory chants throughout the opening hour of the pay-per-view and sympathetically chanting "Daniel Bryan" during slow and/or filler periods of WrestleMania XXVIII.
NFL fans may have been more outraged by the migration of Adam "Pac-Man" Jones to TNA, but the embattled NFL safety wasn't exactly a welcomed addition to pro wrestling fans, either.
Following the announcement of the suspended NFL star's debut with TNA, Pac-Man's short-lived stint with the second-tier wrestling promotion was littered with legal dilemmas, such as a mandate that prohibited him from wrestling while under contract with the Tennessee Titans.
Despite becoming a one-time TNA World Tag Team champion alongside Ron Killings, Pac-Man Jones' stay in TNA was forgettable, to say the least.
If the Finger Poke of Doom was the beginning of the end for WCW, David Arquette winning their World championship was the kiss of death.
Arquette somehow managed to get his Hollywood hands around the most prestigious title in WCW, on an episode of low-rent WCW Thunder no less.
The indefensible act couldn't have made the WCW World Heavyweight championship look more minor league, and just as the value of the World Heavyweight championship sunk, so did WCW.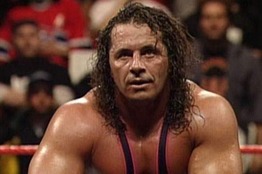 From WWE Video
The Montreal Screwjob, involving the over-told story of how Bret Hart's WWE career came to an end, was the epitome of outrage.
How Bret Hart's home country didn't riot after seeing their Canadian hero being hosed out of the WWF Championship in his final match is still a mystery that can only be explained by the fact that fans were just as confused as Jim Ross sounded on the call.
The WWE's infamous inside job led to a heel persona for the previously vanilla Vince McMahon, and unfortunately for Bret Hart, the formula helped catapult the WWE back to the top as the unipolar pro wrestling power.
Watch Big Nasty break down the best WWE Tweets! Follow him on Twitter @ThisIsNasty, send him your Tweets and maybe you'll be featured in the next installment!