NBA Summer League: 10 Biggest Takeaways from the Las Vegas League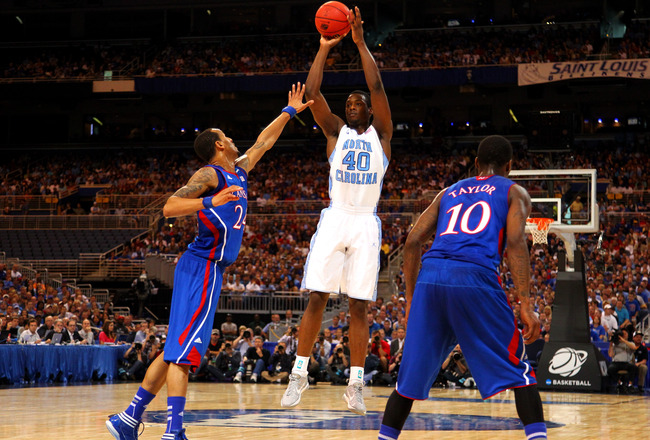 Dilip Vishwanat/Getty Images
As the greatest basketball players the world has to offer gear up for the Olympics, the same is happening for the young guns either getting ready for or hoping to make their way into the NBA game.
It doesn't happen every year, but there's always an interesting juxtaposition whenever the NBA Summer League and the Olympic exhibition games start up around the same time. On one side, you've got the best players in the league leading their country, looking to show that theirs is the best in the world. On the other hand you've got guys trying their damnedest to make their dreams of playing professional basketball come true.
It's hard to say which one is more inspirational, more story-worthy, even when there's no question which one is more watchable.
Still, there are some things that can be taken away from summer league ball, even though a spoonful of salt comes alongside any statistical output that players had. Either way, there are some observations to be had.
10. Derrick Williams Is Attacking the Basket Like a Man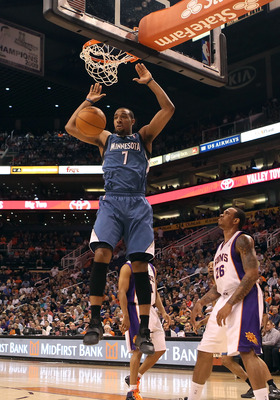 Christian Petersen/Getty Images
Averaging 15 points per game on 4-of-11 shooting isn't exactly a staggering stat line from last year's No. 2 two overall pick, but it was the way he played that told the story of Williams' offseason.
Amidst rumors that Minnesota was shopping him around, Williams must have made a resolution to play basketball like a man, because that's definitely what he decided to do during long spurts of summer league play.
Time and time again, Williams would get the ball in the corner, get a screen from a teammate, turn the corner and do his best impersonation of LeBron James barreling into the lane. Now, obviously from the poor shooting percentage, a big hunk of these shots didn't go in, but he did get to the line, and he did score.
The most important part of this development is the fact that he played with the mindset that he needs to get to the rim to score.
9. Jared Sullinger's Back Doesn't Seem Red Flag Worthy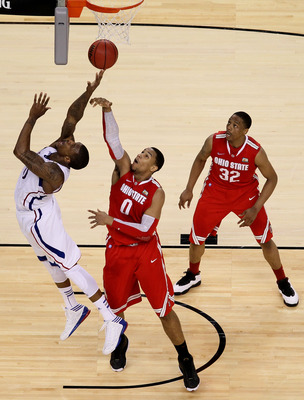 Ronald Martinez/Getty Images
It was bound to happen after Boston's first game of the summer league. Sullinger scored 20 points on 6-of-12 shooting and made all seven of his free throws in Boston's kickoff, and the world went crazy. Suddenly Boston had the steal of the draft after one game in July.
I'll admit, what Sully did in the first game was impressive, and it did have me surprised, but the superior production didn't last.
Sully finished his five games averaging 11.6 points on 30 percent shooting, but those aren't numbers to overreact at either.
The biggest thing we learned about Sully is that, after averaging 26 minutes per game and nearly nine rebounds, his back seems to be working well, with few problems to speak of.
8. And Neither Does Perry Jones' Knee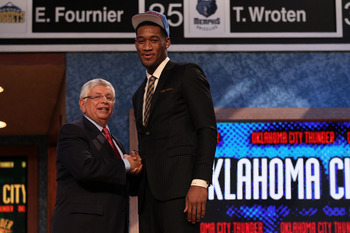 Elsa/Getty Images
He was red flagged for a potential knee problem, then went down with a tweaked ankle. That's nothing to worry about for the Oklahoma City Thunder.
What they should look at, instead, is that Jones was able to score 16 points and pull down eight boards in his first game and then eight points, four rebounds and three blocks in the second game before he was taken out of the game.
Jones basically played in those two games the way he did in college, working well in the one-on-one game, but not really flowing well in the team's offense unless the play favored him.
Still, the best thing to know is that he can still run and jump in the pace of an NBA(ish) game.
7. Dion Waiters Might Need Some Motivation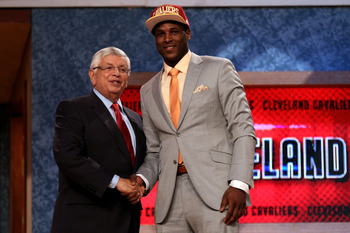 Elsa/Getty Images
As if it weren't enough that Dion Waiters showed up to the Cavs' summer league overweight, he also laid a bit of an egg at some points in the game.
Waiters averaged 12.3 points on 30 percent shooting to go along with three rebounds and three assists, which aren't numbers that set the world on fire, but not numbers that they should be worried about in Cleveland.
Something that was promising from Waiters was that he was attacking the rim well, beating guys off the dribble and using his (new-found) body to his advantage. That is, when he wasn't settling for jumpers.
It's fine to take a jump shot every once in a while, but when your shots are consistently going awry, it's time to lower your head and get into the lane.
Perhaps playing with Kyrie Irving will make all the difference in the world, or perhaps Byron Scott will have to get on his case.
6. Bismack Biyombo Is Developing Well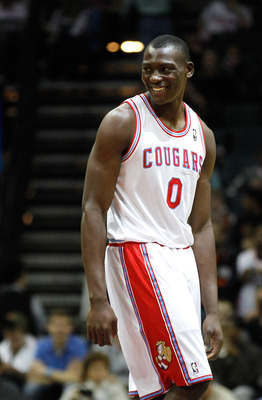 Streeter Lecka/Getty Images
All throughout the past season, Bismack Biyombo looked like he would have been better served locked in a gym somewhere with Hakeem Olajuwon getting paid a few million bucks a month by the Bobcats to teach him basketball.
During the summer league, however, Biyombo was doing things that he didn't even seem to know how to do just a few months ago.
Not only did he show much softer hands in the post, but he is backing guys down much more fluidly, passing the ball when it's called for and just doing the right thing more often.
An NBA where Bismack Biyombo plays well is an exciting NBA indeed.
5. Adam Morrison Is...just Kidding, Adam Morrison Is Still Terrible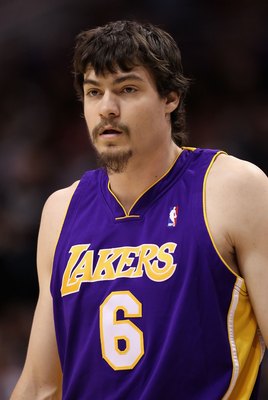 Christian Petersen/Getty Images
Adam Morrison was...actually pretty stellar in the summer league, which is a weird thing to write.
I'm still trying to figure out which is more impressive: the fact that Adam Morrison scored 100 points in five games, or that he did so while shooting 55 percent and grabbing five boards per contest.
For his efforts, Morrison was awarded with Scalabrine-esque MVP chants during the Clippers' final summer league game, even though the award went to Damian Lillard and Josh Selby.
You know what it all means in the end? Pretty much nothing. We've seen Morrison play, and we've seen what he's capable of. All this did is potentially earn him the final spot on the Clippers roster.
4. Damian Lillard May Be a Good Dark-Horse Rookie of the Year Candidate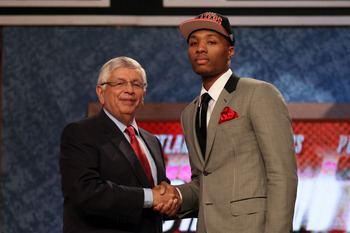 Elsa/Getty Images
I've never been one to look at what someone did in the summer league and think it would turn into NBA success, but the way Damian Lillard came upon his points in Vegas was rather astonishing.
Lillard led the pack in scoring, putting up 26.5 points per game on 44 percent shooting while grabbing four rebounds and doling out five assists per contest.
He was basically playing the way he did at Weber State, burning guys one-on-one, but also scoring in the flow of the offense off screens and long jumpers from ball reversals—it all worked for him.
It seems like the Blazers may have themselves quite a player here.
3. Byron Mullens Is a Seven-Foot-Tall Volume Scorer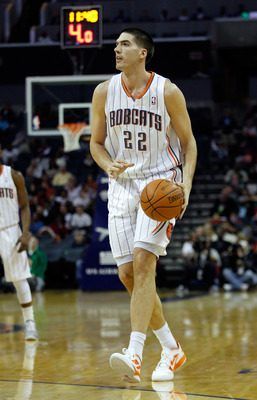 Streeter Lecka/Getty Images
Here's a surprise: The Mullens Formerly Known as B.J. averaged 15.4 points per game in his five games of summer league play. He seems to be getting his game together, right?
Oh, there's one little thing I forgot to mention: He shot the ball 15.6 times a game, coming out with a 38.5 percent mark from the floor.
Who knows what he thought the goal was here or whether he even gave a damn or not, but at some point Mullens and the Bobcats coaching staff decided that putting up 15 shots a game and making six of them was good enough.
And apparently it was, since Charlotte went 5-0.
2. If Summer League Ball Matters, Charlotte-Warriors Finals Is Coming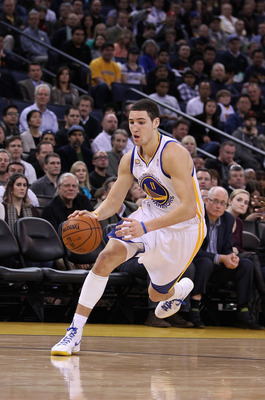 Ezra Shaw/Getty Images
The Golden State Warriors finished the summer league with an impressive undefeated record, blowing away the pack with Klay Thompson dropping 20 a game, Harrison Barnes adding 17 and Charles Jenkins bumping in 14 while Draymond Green rebounded like crazy.
Meanwhile, the Charlotte Bobcats finished locked in a tie with the rest of the top teams, finishing 4-1 alongside the likes of Dallas, Houston, Milwaukee, Minnesota and Portland. Charlotte wins the tiebreaker here because they're first alphabetically, and that's how I like to settle things in the NBA Summer League, where the easiest option comes first.
With how well the Summer League dictates the rest of the NBA season, that means we're in for an East Coast-West Coast throwdown of epic proportions.
Warriors-Bobcats 2013: Get your tickets now.
1. But D-League Select Reminds Us That It's Just Summer League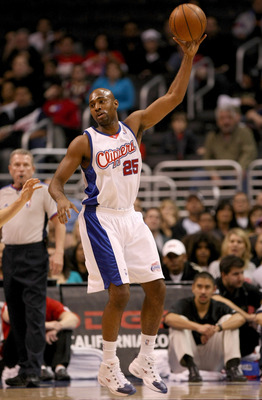 Stephen Dunn/Getty Images
It's easy to get excited about the NBA Summer League, it really is. For many fans of the professional game, it's their first chance to get a real look at the league's rookies, and it's a dose of basketball in the hottest time of the year, making us yearn for the cold of December and the gentle blanket of Marv Albert's voice.
However, when you see a team of D-League vagabonds led by the likes of Mardy Collins, Leo Lyons and Andre Emmett and realize that they finished with the same record as the San Antonio Spurs, it's easy to bring those thoughts back down to earth.
The summer league is what it is, but there isn't ever a huge translation to the NBA but for the best players coming into the league, and even then it's a crapshoot.
So, for the future, let's just remind ourselves to sit back, relax and stop over-thinking the notion that Malcolm Thomas is the next Ben Wallace because he averaged over a dozen boards in five games in Las Vegas.
If you are one of those Twitterers, you can follow me at @JDorsey33.
Keep Reading