NBA: Ranking the Top 10 Rookies for the 2012-13 Season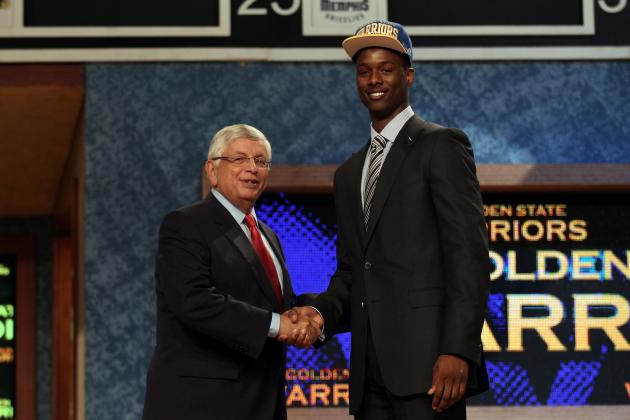 Elsa/Getty Images

Some NBA Draft prospects are simply sure things. From LeBron James being drafted by the Cavaliers, to Dwight Howard going to the Orlando Magic, every now and then a team knows exactly what they are going to get when they send their pick in.
Some NBA Draft prospects seem like sure things right up until they set foot on an NBA court. Kwame Brown is widely known as the biggest bust in NBA history, even though he has become a serviceable player in the last couple of seasons. The Wizards will never have another chance at that pick just as the Trail Blazers will never get another chance to draft Michael Jordan instead of Sam Bowie.
Beyond the sure things and the busts, some players fail for reasons that have nothing to do with on court performances. From the grim, like Len Bias' overdose and death shortly after the 1986 NBA Draft, to the unlucky, like Greg Oden's injury woes, some players' fortunes simply don't allow them to ever really make it to the top.
Some players live up to the hype, some never do. Some players have healthy, long careers, some players burn out in just a season or two due to injuries. It is truly impossible to accurately say whether or not a player will be as good as advertised.
Since there is no exact science to ranking prospects the best we can do is predict.
Begin Slideshow

»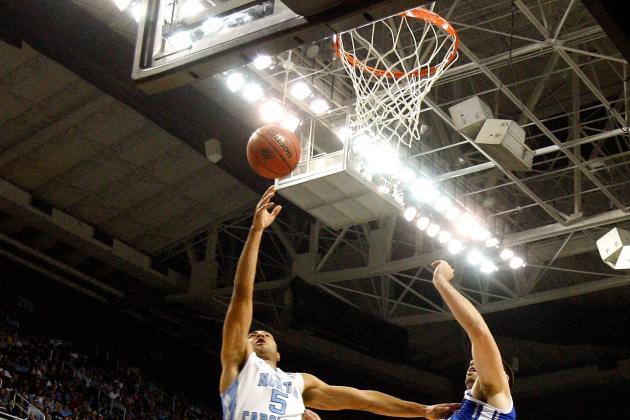 Streeter Lecka/Getty Images

After being drafted 13th overall Kendall Marshall, a former Tar Heel, has a great chance to have a strong career.
Marshall has come to a team that is going into its first season without future Hall of Fame point guard Steve Nash since 2004. Even with Nash's departure to the Los Angeles Lakers Marshall won't be slated to start as a rookie. Due to the signing of Goran Dragic Marshall will have to wait his turn to take the reins of the Suns offense, and that could even be a long wait as Dragic is only 26 years old.
Even still Marshall has superior vision and playmaking ability that could find him a spot on any roster. He will be a backup for now, but could easily turn into one of the top playmaking point guards in the NBA.
OUTLOOK: Career starter.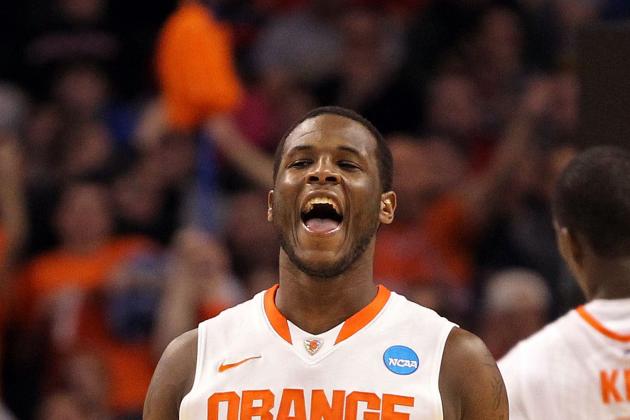 Jim Rogash/Getty Images

Many people were surprised when NBA Commissioner David Stern called Dion Waiters' name so early in the 2012 Draft. It may not have been the expected pick, but it will prove to be the right choice.
Paired with Kyrie Irving, Waiters gives the Cavs one of the top young back courts in the NBA. Even playing only 24.1 minutes per game in his sophomore (and final) season at Syracuse, Waiters managed to score over 12 points per game while shooting better than .470 from the field.
Between his clear talent and NBA ready body, Waiters should have no problem translating his scoring to the next level.
OUTLOOK: Career starer, 17+ point scorer.
Elsa/Getty Images

This former Jayhawk is NBA ready. He might not be an instant all-star, but he will be a beast on the boards and has the ability to chip in his fair share of points.
Robinson is still somewhat raw but that shouldn't hold him back, even as a rookie. With his body (6' 10", 237) and athleticism the 5th overall pick in the 2012 NBA Draft will fit right in.
Combined with DeMarcus Cousins the Kings suddenly have a promising front court. For years to come teams will have trouble matching up with these two playing down low.
OUTLOOK: Double-double machine.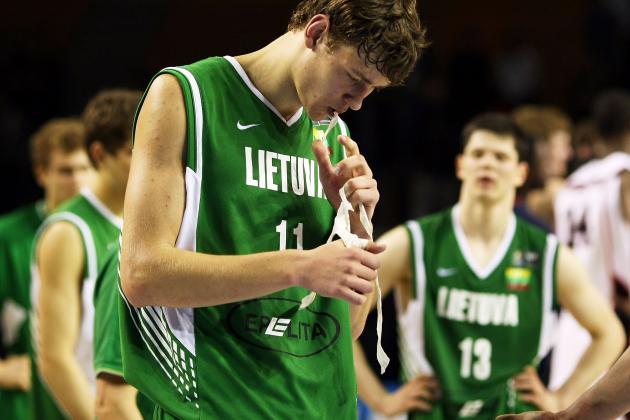 Hannah Johnston/Getty Images

The only player on this list not drafted at the 2012 NBA Draft (he was drafted in 2011 but stayed in Europe last season), Donatas Motiejunas has arrived in the United States and made a quick impact at the NBA Summer League.
The 7' 0" Lithuanian poured in 25 points and grabbed 9 rebounds in his first taste of action. Motiejunas is a typical European big man who won't pound it out inside, but will likely turn into a Andrea Bargnani type of player.
This smooth shooting lefty could even have the potential to become a Pau Gasol-Dirk Nowitzki hybrid, but only time will tell.
OUTLOOK: 20 point scorer, one or two All Star appearances.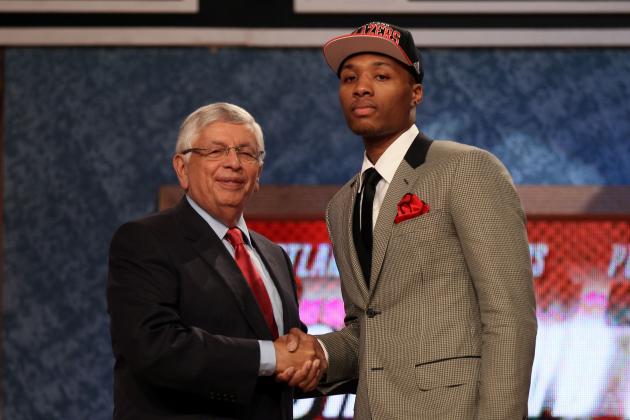 Elsa/Getty Images

Lillard, the fifth overall pick out of Weber State, has absolutely lit up the NBA Summer League in Las Vegas. His scoring has been deadly and consistent.
In his senior season Lillard averaged 24.5 points per game while establishing him as a premier scoring prospect for the NBA. His is certainly a shoot first point guard, but actually averaged four assists as a senior.
The former Wildcat will have an immediate impact as a scorer and could develop into a solid playmaker.
OUTLOOK: 20+ point scorer, multiple All Star selections.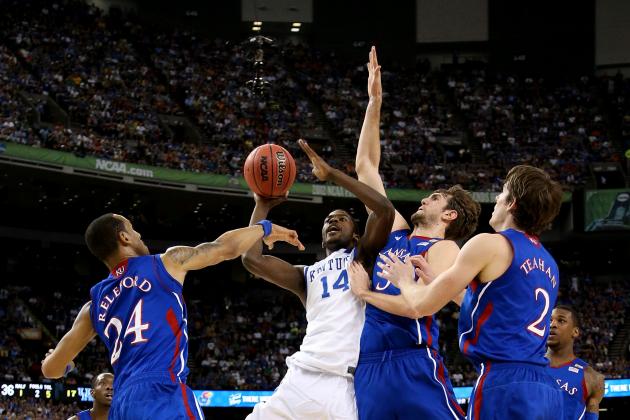 Ronald Martinez/Getty Images

The second best player for the 2012 National Champion Kentucky Wildcats, Kidd-Gilchrist's 11.8 points and 7.6 rebounds per game will turn into much better numbers at the next level.
At 6' 7" he may not grab more than 8 boards per game, but he will be a strong rebounder for his position.
Beyond rebounding MKG will play lockdown defense and become one of the stronger scorers around.
If this 18-year-old can fulfill his vast potential and if Kemba Walker and some of the other young Bobcats turn into strong players, the franchise could be in for a very bright future.
OUTLOOK: High energy impact player, All Star.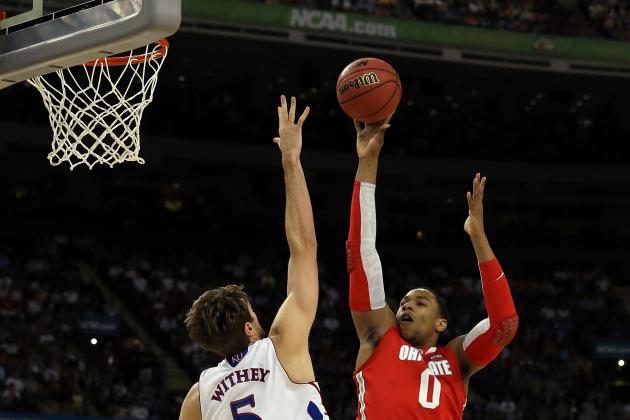 Jeff Gross/Getty Images

After a tumultuous time since the Buckeye's season ending loss to Kansas in the Final Four, Jared Sullinger is ready to make teams regret letting him drop to the Boston Celtics for the 21st pick of the draft.
Sullinger had a solid but injury-ridden sophomore year in Columbus, and due to those injury (back) problems he wasn't even invited to the draft.
Since draft day Sullinger has impressed. After a strong debut, scoring 20 points and reeling in 7 rebounds, the former Buckeye went on to have an extremely solid summer showing, showcasing some of the skills that will make him an impact player from day one.
OUTLOOK: Instant impact, All Star.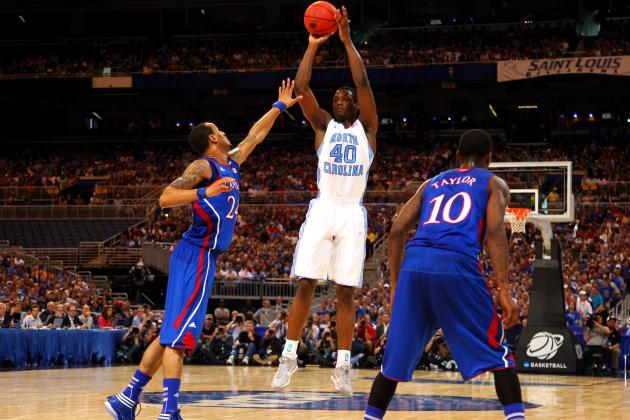 Dilip Vishwanat/Getty Images

23 points in a summer debut is nothing to scoff at. Barnes had a great showing in Las Vegas and is ready to explode in the Warriors' wide open offense.
This former Tar Heel is going to show why he was the top recruit coming out of high school. He may not have ever been quite as good as advertised in college, but will adjust to the pros with a skill set that is better suited for the next level.
Barnes may be headed across the country, from North Carolina to California, but he will be bringing his spectacular scoring ability with him.
OUTLOOK: Franchise player, 20+ point scorer, multiple All Star appearances.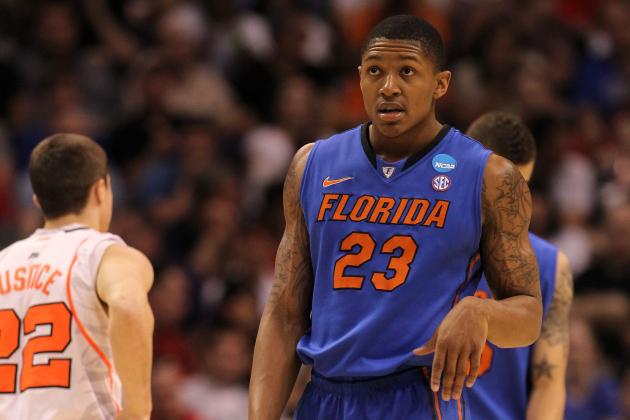 Jamie Squire/Getty Images

Many Cleveland fans were disappointed when Washington snagged Beal with the 3rd overall pick in the 2012 NBA Draft, and for good reason. After one year at Florida Beal was the clear cut number one shooting guard prospect coming into the draft.
Beal has everything you look for in an elite scorer. He has the build (6' 3" 207, although another inch wouldn't hurt), the production (14.6 points per game as a freshman) and the potential.
Beal did nothing to change people's opinions in Las Vegas as he made the all-Summer League team.
OUTLOOK: Franchise player, elite scorer, annual All Star.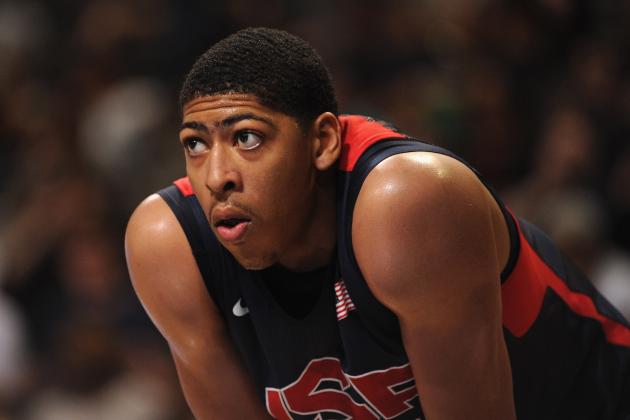 Stu Forster/Getty Images

Davis didn't get a chance to showcase his skills in Orlando or Las Vegas, but that's just because he was showcasing his talent with the U.S. National Team instead.
Making the Olympic squad at 19 years of age is as big a deal as it seems, and Davis' inclusion in the squad is a great indicator of how good he truly is. Not only has he made the team, but Davis is actually playing quite well when he is on the court.
The Hornets got the only clear cut "sure thing" in the 2012 NBA Draft.
OUTLOOK: Sure thing, franchise player, charismatic leader, defensive monster, annual All Star.