Projecting Real Madrid's Starting Lineup Next Season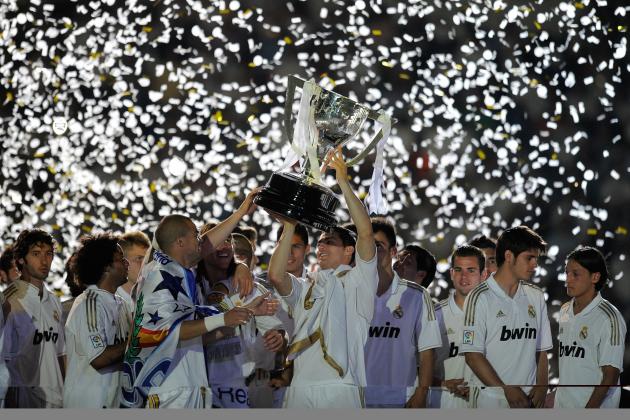 Denis Doyle/Getty Images

As one of the most decorated clubs in world football, competition for spots in Real Madrid's lineup will always be fierce. Madrid has always boasted one of the most valuable and skilled rosters, and this year's version of the squad is no different.
With superstars everywhere in Cristiano Ronaldo, Mesut Ozil, Iker Casillas, Sergio Ramos and more, Jose Mourinho's men will make a strong challenge in multiple competitions.
After last season's record-breaking achievements, Real will look to defend their La Liga title and continue on their quest for that elusive tenth Champions League title.
With the majority of last season's squad returning and several rumoured transfers on the horizon, selecting a starting eleven will be an enviable but hard task for Jose Mourinho.
Here's how I project Real Madrid will line up at the start of the 2012-13 La Liga season.
For the purpose of this slideshow I am using Mourinho's preferred 4-2-3-1 formation.
Begin Slideshow

»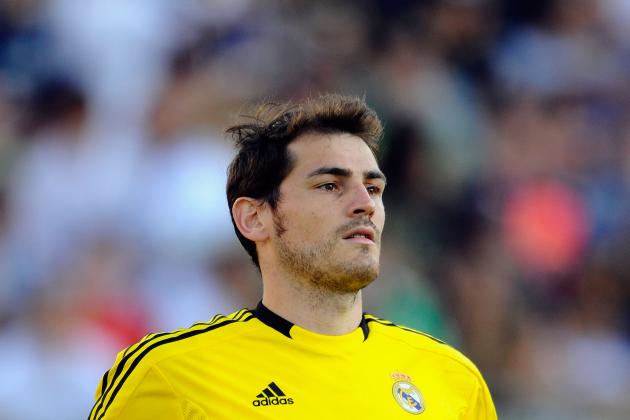 Kevork Djansezian/Getty Images

A real no-brainer here as Madrid's captain Iker Casillas has been arguably the premier goalkeeper in world football over the past decade.
Whether it's for club or country, Saint Iker always gets the job done with his tremendous anticipation and reflexes.
One of the greatest players in club history, Casillas' leadership on and off the field has been terrific and Madrid fans look forward to yet another great year from the captain.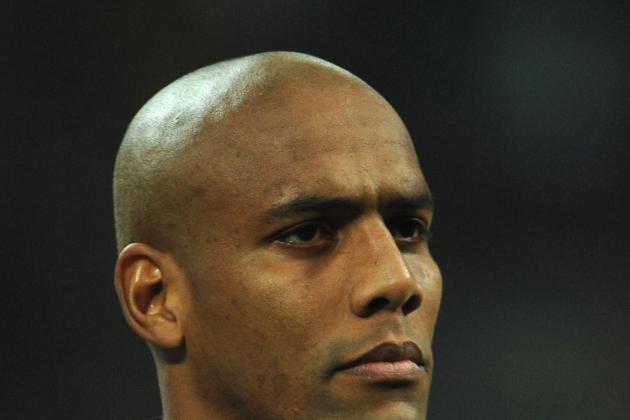 Valerio Pennicino/Getty Images

It's no secret that most Real Madrid fans aren't very satisfied with the performances of Alvaro Arbeloa at right back.
While he is a solid player for both club and country, Arbeloa is prone to mental lapses and his lack of athleticism is frequently exploited by opposing teams.
In Sergio Ramos, Madrid arguably has the best right back in the world, but he has proved too valuable at centre back to move him back to right back at the time being.
Paying for Maicon, a player whom Jose Mourinho is very familiar with from his time at Inter Milan, would be the right thing to do. Madrid have shown interest in Maicon and the feeling is mutual.
A tough, physical player with tremendous attacking ability, Maicon would fit in perfectly for Real. With Raphael Varane still developing, Maicon would be a great stop gap until Varane moves into centre back and Sergio Ramos moves back to right back.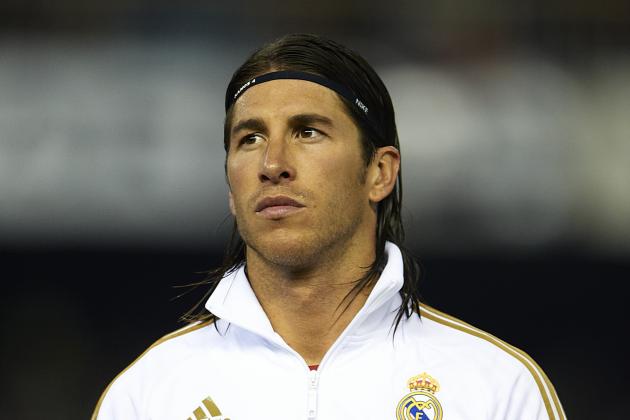 Manuel Queimadelos Alonso/Getty Images

Perhaps the best right back in the world, Sergio Ramos made a successful move to centre back last season.
Since his big money move from Sevilla as a teenager, Ramos has gone from strength to strength at Madrid, racking up trophies and accolades along the way.
Possessing an incredible motor to go with a dominating aerial presence and keen attacking senses, Ramos is truly a complete defender and footballer.
A rock for club and country, Sergio Ramos will undoubtedly go down as one of the great Real Madrid players and will one day take over as captain of the team.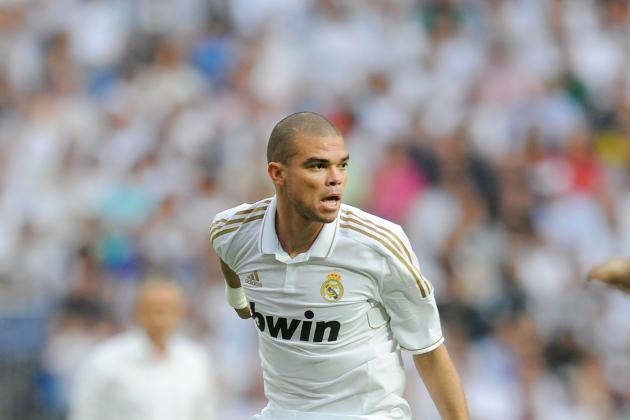 Denis Doyle/Getty Images

Often a childish and discontent figure during his time at Madrid, Pepe has greatly matured under the tutelage of Jose Mourinho, and Madrid have certainly reaped the benefits since.
Alongside Sergio Ramos, Pepe formed one of the best central defensive pairings in all of Europe last year, deflecting away attack after attack.
A beast in the air, Pepe possesses great athleticism and is terrific at cutting the ball away from opposing players.
Like Ramos, however, Pepe plays with too much aggression at times, leaving the rest of the defense vulnerable to counter attacks. If he can keep his head on straight, Pepe can be one of the best defenders in all of Europe.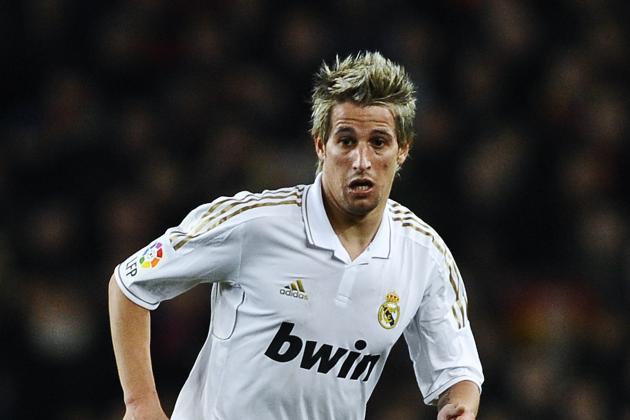 David Ramos/Getty Images

One of the more fierce battles for a place in the starting eleven is between Fabio Coentrao and Marcelo.
After splitting time last season in which neither truly seemed to take control, I expect Coentrao to take command of the position this season.
Both are balanced players with Coentrao a slightly better defender and Marcelo slightly better in attack. Both combine extremely well with Cristiano Ronaldo and can help Madrid in many ways.
However, only one can start, and due in part to his superior defense I project Fabio Coentrao to be the starter at left back next season.
With Madrid possessing a record-breaking offense, defense is a priority especially since both centre backs like to get up the field as well.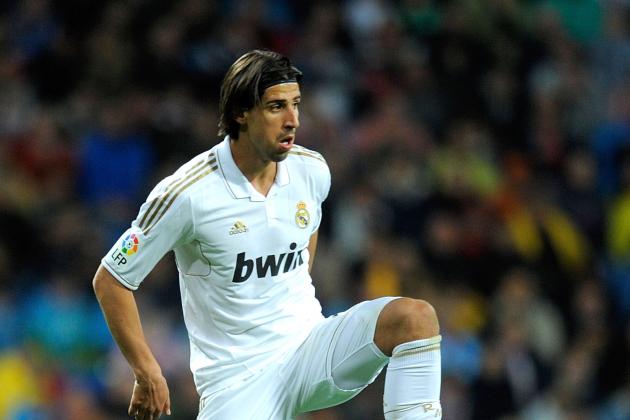 Denis Doyle/Getty Images

Since his move from Stuttgart Sami Khedira has developed into a crucial cog of Madrid's midfield.
A holding midfielder of the highest class, the German national has dominated in the midfield both in screening the defense and providing aid in attack.
With an uncanny ability to seemingly be everywhere at once, a commanding aerial presence and an above average long range shot, Khedira is truly a complete player.
Together with Xabi Alonso, Khedira has formed one of the most dominating midfield combinations in the world, and at just 25 years of age, Khedira can only get better.
Denis Doyle/Getty Images

One of the most underrated players in world football, Xabi Alonso simply does whatever is needed to win football games.
One of the most complete midfielders in the world, Alonso is as comfortable defending the line as he is stepping up in dead-ball situations.
Able to play any ball in the book, Alonso's work in playing the ball from Madrid's own end and into the feet of Cristiano Ronaldo and Mesut Ozil has been a large part in Madrid's recent success. A calming presence in the middle of the pitch, Alonso seemingly plays at his own pace while completing perfect pass after perfect pass.
As one of the older members on the squad, Xabi is also a great leader setting an example for the younger players.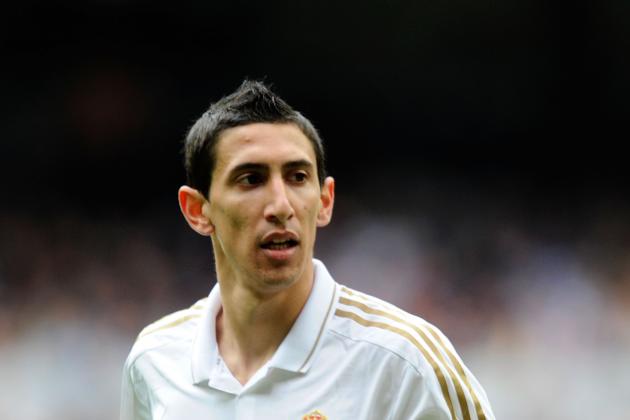 Denis Doyle/Getty Images

One of the harder positions to fill in the lineup was on the right wing. While Angel Di Maria has shown flashes of greatness, injuries and inconsistencies troubled him last year.
When fully healthy, as he was at the start of the season, Di Maria is a tricky winger who can whip in a perfect ball to the forwards from almost any area. When he was playing at his best, Madrid's frontline was near impossible to stop as he combined with Ronaldo and Ozil to devastate opposing defensive lines.
Di Maria managed five goals and an incredible 15 assists despite only starting 16 games for Real last season.
If he can stay healthy and play at a high level consistently, the sky is the limit for Di Maria and Real Madrid.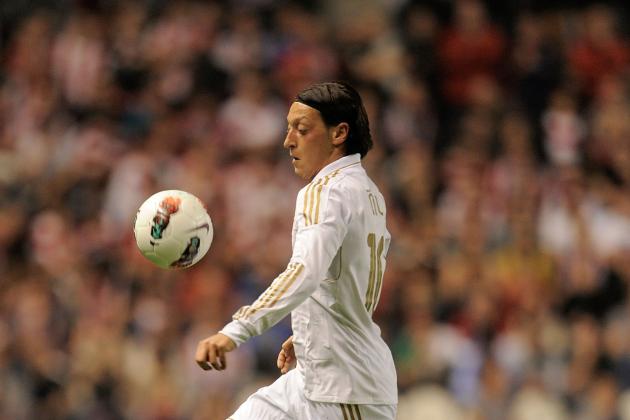 Denis Doyle/Getty Images

The puppet master behind Real Madrid's record-breaking offense has been German international Mesut Ozil.
Watching Ozil transform from good player to arguably the best playmaker in world football has been a great joy as a Madrid fan. His seemingly telepathic connections with his teammates and his precise through balls and passes are amazing to watch.
Ozil has been so good since his move to Madrid that former world player of the year Kaka has been unable to see consistent time in the starting lineup.
After leading La Liga in assists last year, Ozil will look to improve on last season's performance as Madrid continue on their quest for European dominance.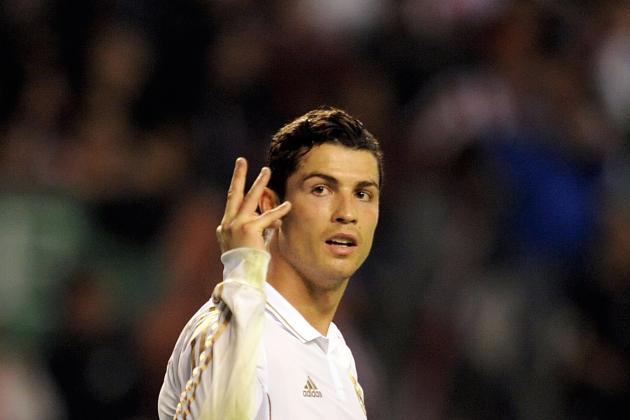 Denis Doyle/Getty Images

A once in a generation talent, Cristiano Ronaldo is arguably the best player in the world alongside Lionel Messi.
With a combination of searing pace, unrivalled shooting ability, amazing footwork and aerial dominance, there is simply nothing Cristiano Ronaldo can't do on the football field.
After a world record transfer fee brought him to Madrid three years ago, Ronaldo has made that fee seem like chump change with game winning performance after game winning performance. During his time at Madrid, Ronaldo has compiled an unbelievable scoring record of 150 goals in 139 games.
While most fans would choose Messi over Ronaldo in a discussion over who is the better player, Ronaldo definitely outplayed Messi last season leading Madrid to their first La Liga in several years.
After arguably his greatest ever season last year, Ronaldo will lead Madrid again this upcoming season as he and Madrid chase the one title that has escaped them since his move to Los Blancos; the Champions League title.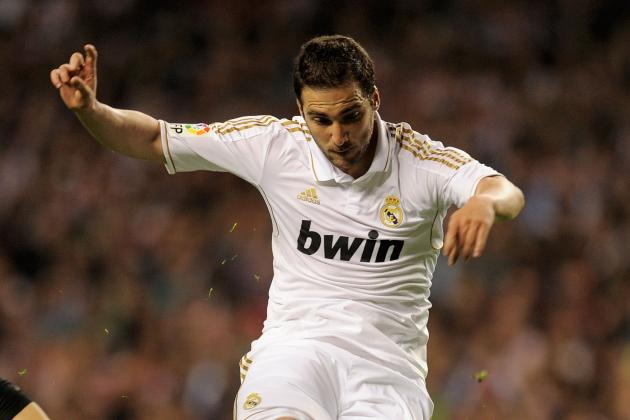 Denis Doyle/Getty Images

Perhaps the hardest decision Jose Mourinho has to make when selecting his starting eleven is picking between Gonzalo Higuain and Karim Benzema.
Both are great finishers with terrific technique and dribbling ability and both scored over 20 goals each last season.
Last season, Benzema got the lion's share of starts with Higuain often coming off the bench. However, despite significantly less time on the field, Higuain actually outscored Benzema 22 goals to 21 despite starting eight less games.
It is for that reason that I believe Higuain should be starting over Benzema as he is a more efficient scorer and has proven that he can score in big game situations.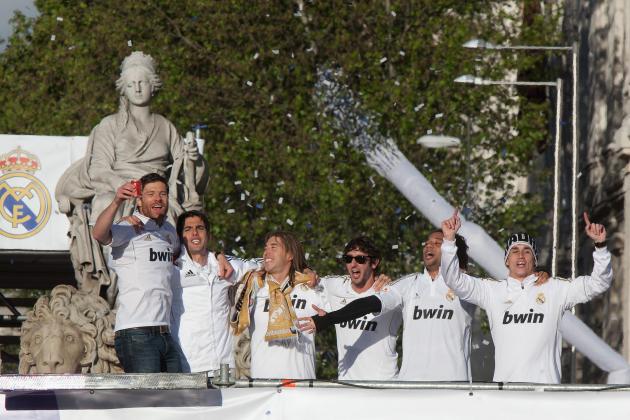 Pablo Blazquez Dominguez/Getty Images

Comments?
Different Players?
Thanks for reading.