10 NFL Players Everyone Will Grow to Hate in 2012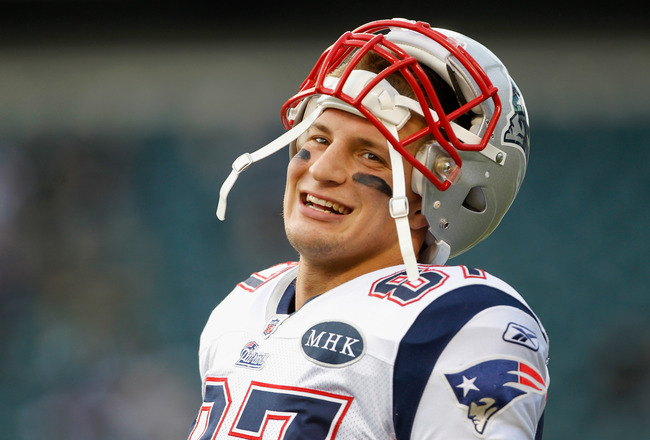 Rich Schultz/Getty Images
NFL training camps begin in just a matter of days, meaning that the 2012 NFL season will be here in no time.
As teams prepare for the long haul, fans across the league can begin to label certain players as the enemy and grow a fiery hatred for them.
This hate may be spawned because these guys played for your college rival, crushed your favorite NFL team in years past or embarrassed your fantasy squad.
What really can bring this hate to a boiling point is when their arrogance on the field and in the media is too much to take without screaming at your television.
By season's end, you'll wish nothing but the worst for these guys as a defeat for them is a victory for you.
The Extra Point: There's No Reason to Like Dez Bryant Any Longer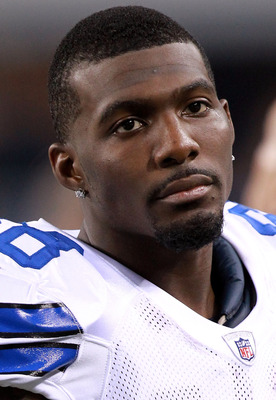 Ronald Martinez/Getty Images
It wasn't easy to like Dallas Cowboys wide receiver Dez Bryant to begin with. He was expected to be the second Hall of Fame receiver to wear No. 88 in Dallas coming out of college, but that hasn't been the case thus far.
Now, it's impossible to like him. His recent arrest (as reported on espn.com) for abusing his mother was nothing short of jaw-dropping. The saddest part is that it sounds like a recurring issue.
It's safe to say that Bryant needs help.
In order to win an ounce of respect back he must admit that he has a problem, publicly apologize to humankind, enter counseling, speak only when spoken to and put up monster numbers this season.
This being said, the odds are against him.
What Will People Think of Jim Harbaugh as a Head Coach When the Niners Lose?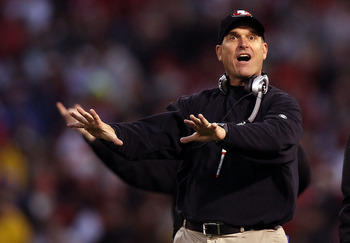 Ezra Shaw/Getty Images
Jim Harbaugh deserves credit for turning the San Francisco 49ers around in 2011 and bringing them within an eyelash of the Super Bowl.
After their impressive 13-3 season, the pressure will increase and nothing short of a Super Bowl victory will be considered a disappointment.
We've seen Harbaugh's demeanor when he wins, but what will happen when he loses?
His run-in with Detroit Lions head coach Jim Schwartz was well documented last year, but it was Schwartz that came out looking like the heel.
With the weight of the world on Harbaugh and the Niners, don't expect to like the head coach by the end of the season.
Things Will Turn Ugly for Mark Sanchez in New York This Season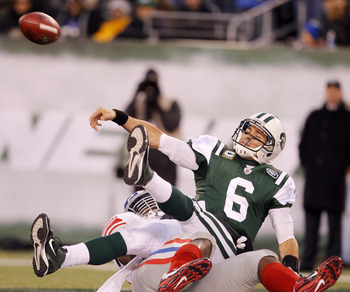 Rich Schultz/Getty Images
New York Jets quarterback Mark Sanchez was rewarded with a sizable extension this offseason only to have the team trade for Tim Tebow a couple of weeks later.
For Sanchez, the deck is now stacked against him. If he doesn't succeed every time he touches the ball he'll be tagged as a failure this season.
People already either love or hate Tebow and Sanchez will go through a similar experience this season. When things don't go right, fans and the media won't wait for Sanchez to turn things around and will call on Tebow to get the job done.
Everyone knows that New York has some of the fiercest critics, and due to the money Sanchez is receiving and the mystical power of Tebow, Sanchez will be despised by the end of 2012.
This will leave the organization scratching their head heading into 2013 as Sanchez will be need a fresh start somewhere else.
DeAngelo Williams Will Easily Be Hated by the End of 2012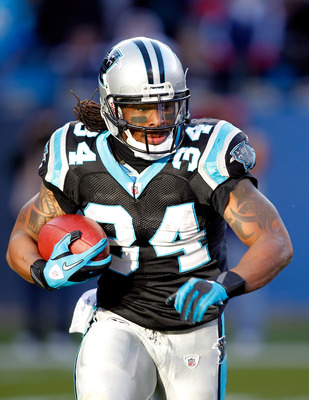 Streeter Lecka/Getty Images
DeAngelo Williams became rich when he signed a five-year, $43 million deal with the Carolina Panthers last offseason, yet he didn't perform up to expectations in 2011.
Yes, he averaged 5.4 yards per carry last season, but he only ran the ball 155 times. This tells one that the team trusts backup running back Jonathan Stewart more than Williams.
To make matters worse for Williams in 2012, the Panthers signed combo back Mike Tolbert this offseason, meaning Williams will receive even fewer touches in 2012.
With Stewart becoming a free agent at the end of the season, the team will be thinking about cutting Williams loose and using that loot to re-sign Stewart.
Williams will be considered a bust by season's end as Panthers fans and fantasy owners alike will be wishing they weren't stuck with him.
Don't expect Williams to be a member of the Panthers in 2013, leaving a motivated Williams as a prime candidate for a free-agent steal next offseason.
Andrew Luck Is Already a Victim of Peyton Manning and Robert Griffin III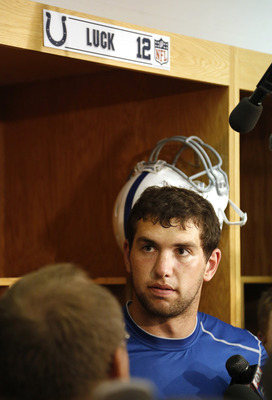 Joe Robbins/Getty Images
It will be easy to hate Indianapolis Colts rookie quarterback Andrew Luck by the end of 2012.
He was the No. 1 overall pick in the 2012 NFL draft, he's replacing the best thing to ever happen to the Colts in quarterback Peyton Manning and the NFL world has fallen head over heels for the, No. 2 overall pick, Robert Griffin III.
It seems that all eyes will be on the Washington Redskins and RG3 this season and that Luck and the Colts are almost an afterthought at the moment.
The Colts' fans are a house divided when it comes to Manning or Luck. Replacing greatness and being selected No. 1 means there are plenty of obstacles for Luck to overcome.
Anything short of spectacular play will bring plenty of haters Luck's way this season, although that feeling will fade over time.
Who's Ready for the Brandon Carr Show in Dallas?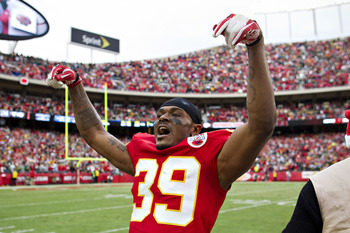 Wesley Hitt/Getty Images
After signing a $50.1 million deal with the Dallas Cowboys this offseason, cornerback Brandon Carr is now the face of the Cowboys' secondary.
The secondary was a major weak spot for the Cowboys in 2011, and Carr has been brought in to make a difference in 2012.
With Dallas being a football haven, expect Carr to put on a show. While he says he wants to "stay boring" (h/t mlive.com), don't be surprised when his personality becomes exuberant.
Playing in the NFC East, it will be welcomed by his teammates but leave a bitter taste in the opposition's mouths.
Many times, being hated because you're good is the best compliment.
On the Field, Stevie Johnson Will Become a Nuisance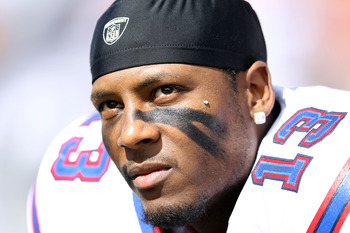 Andy Lyons/Getty Images
Great things are expected of the Buffalo Bills in 2012, and wide receiver Stevie Johnson is a major reason why.
Johnson is coming off back-to-back 1,000-yard seasons, signed a five-year, $36.25 million extension this offseason and loves to agitate the opposition.
Considering that he and quarterback Ryan Fitzpatrick will be healthy entering the season, it will be all systems go for Johnson and the Bills.
He's been fined for touchdown celebrations in the past ,and thanks to the raise he got this year he'll be able to afford a few more from NFL Commissioner Roger Goodell this season.
Johnson relishes the role of the nemesis and will do plenty to grow a faithful hate club this season.
Now That Vincent Jackson Finally Got Paid, Everyone Will Hate Him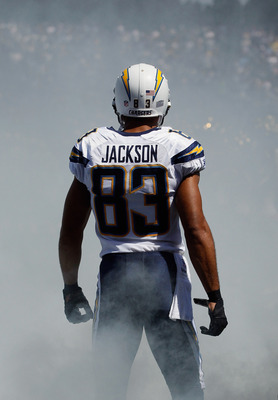 Jeff Gross/Getty Images
Vincent Jackson has been petitioning for big bucks for years and the Tampa Bay Buccaneers met his desires this offseason.
Now that he has $55-plus million, it's time for Jackson to look the part, but he won't.
The Buccaneers have had one of the best offseasons in all of football and Jackson is a notable reason why, but Bucs' fans will regret the signing by season's end.
Correct, he averaged 18.4 yards per catch last season for a total of 1,106 yards, but he's been known to be inconsistent in the past. In fact, he didn't surpass 100-plus yards in a game after Week 10 in 2011.
Now that he's paid, will he bring forth 110 percent on every play?
Also take into effect that Bucs quarterback Josh Freeman is coming off of a poor 2011 season and will depend on Jackson to take care of business. Is Jackson capable of carrying the offense?
Due to the east coast bias, much of the country may not be familiar with Jackson on a weekly basis.
His reaction in the media to consistently being pestered about being overpaid will bring hate his way in 2012.
2012 Is Officially the Year That Everybody Will Hate Jay Cutler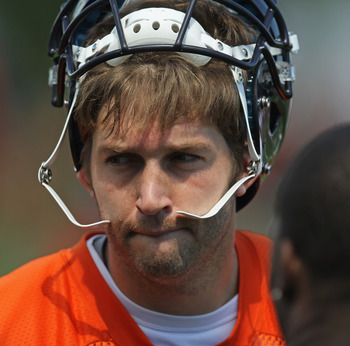 Jonathan Daniel/Getty Images
There's no doubt that Chicago Bears quarterback Jay Cutler has talent.
The only question is does he really care about football? While the answer is yes, he rarely looks like he gives a hoot.
In the past, one couldn't blame him because the Bears didn't necessarily give him an arsenal on offense. Then again, his demeanor in the 2010 NFL playoffs didn't look like he cared when he left the game with an MCL injury.
Regardless, that's in the past and 2012 is the most important year of his career.
The Bears did a fine job in acquiring some weapons for Cutler this offseason, and he now has no excuse when it comes to looking disinterested this season.
The thing is, it's hard to believe that he'll frequently wear a smile on his face. The jury is already out on Cutler and without winning the NFC North this season, the verdict will be hate.
Adrian Peterson Hurt His Reputation with His Reaction to His Arrest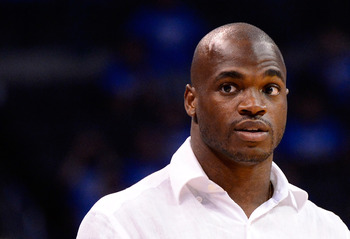 Ronald Martinez/Getty Images
Like many others, Minnesota Vikings franchise running back Adrian Peterson was arrested this offseason.
The good news for Peterson is that his was just a misdemeanor offense for resisting arrest, and it doesn't seem like he did anything more than have a few too many cocktails.
Here's the problem—Peterson's reaction to the ordeal was more than over the top. He hired Rusty Hardin, a high-profile lawyer who successfully defended MLB pitcher Roger Clemens recently.
Why does Peterson need a big name like Hardin to defend him for a misdemeanor? Peterson also had the Gov. of Minnesota, Mark Dayton publicly defend him.
One can understand about wanting to keep a clean image, but after investigating the situation, who actually believes that Peterson did anything wrong?
On top of his legal situation, Peterson is recovering from knee surgery and will most likely start the season on the sidelines.
Given that he received a seven-year, $96 million deal last year, Peterson has to put up colossal numbers. The odds that the Vikings struggle in 2012 are strong and it's not a given that Peterson will be as strong as he was before his injury.
How will he defend himself them? Expect to hear too much whining from Peterson in 2012.
Rob Gronkowski Is Headed for Hatred by All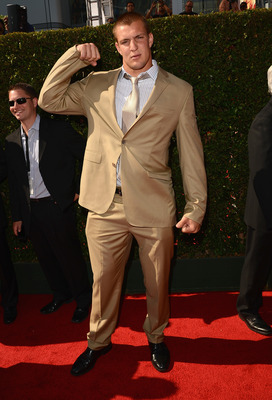 Jason Merritt/Getty Images
New England Patriots tight end Rob Gronkowski had a record-breaking season in 2011, which means there's plenty to hate about him.
Not only is Gronkowski in your face on the field, he's the NFL's newest playboy.
He recently posed nude for the cover of a magazine, has been linked (according to deadspin.com) to an adult film star and has even been asked to calm down by his organization.
He's on top right now, meaning the only direction is down for Gronkowski.
While Patriots fans may love him, NFL Commissioner Roger Goodell, along with other NFL fans will grow a hatred for the flamboyant star in 2012.
By the end of the year, many Pats' fans may even hate the tight end because of the constant distraction he brings to the team.
If he's smart, he'll walk the line for awhile, but it seems like there's just too much party in that boy to fade away from the spotlight.
Expect nothing less than fireworks from Gronkowski on and off the field in 2012.
Keep Reading