Ajax Cape Town vs. Manchester United: 5 Things We Learned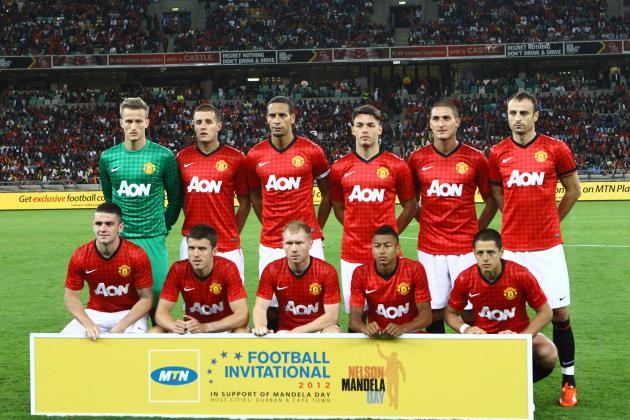 Gallo Images/Getty Images

"It wasn't a pretty game in the most part, but the final 5 minutes were sensational. Ajax Cape Town looked on course for the win, but another late equaliser for United saves them again." - Yahoo Eurosport UK
If you're looking for a two-sentence summary of the Ajax Cape Town vs. Manchester United game, that about sums it up.
For 86 minutes, both teams struggled to produce any moments of note. The tempo of the game was almost dead, and chances on goal were far and few in between.
But when substitute Alcardo van Graan flicked in the opening goal of the game for Ajax Cape Town off a corner in the 87th minute, suddenly the game burst to life.
United pushed the tempo way up, took 2-3 shots on goal, and were finally rewarded in stoppage time with their equalizer, a goal converted off a ground cross by Bebe, also a substitute.
Friendly games are used primarily by managers to improve their players' fitness, but there are a few lessons and observations in this one that should be kept in mind going forward for United.
Here they are.
Begin Slideshow

»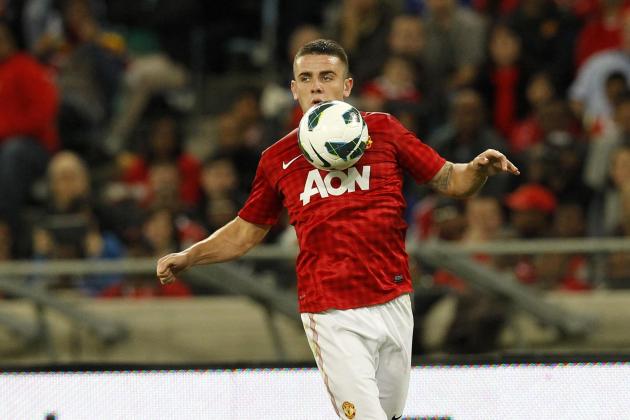 Gallo Images/Getty Images

Sir Alex Ferguson named a much stronger lineup for this match than the lineup he put out for AmaZulu in United's first preseason game, but he still named a highly experimental backline.
Scott Wootton, Marnick Vermijl and Tyler Blackett all started in defense alongside Rio Ferdinand, and all of them fared fairly well.
I wouldn't say that any of them really stood out, which is what Ferguson was probably hoping for as he looks for someone to cover the early-season absences of Chris Smalling and Jonny Evans, but they were respectable.
Furthermore, it was Vermijl who put in the cross for Manchester United's equalizing goal, so he'll have that to impress his managers, which will hopefully lead to more playing time for the youngster.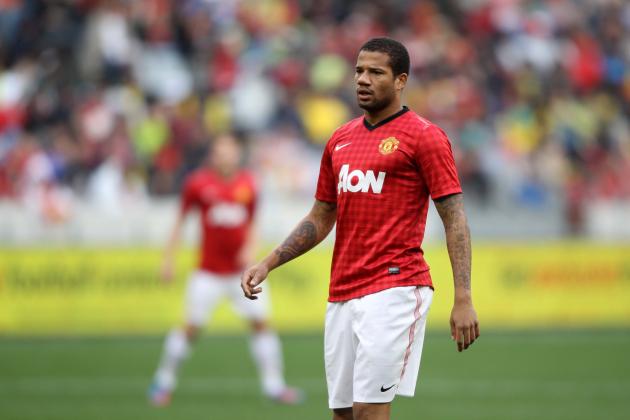 Gallo Images/Getty Images

In the 67th minute of the game, SAF decided to completely change his midfield from experienced players to inexperienced ones. Anderson, Antonio Valencia, Javier Hernandez and Paul Scholes all came off for Lingard, Nick Powell, Bebe and Ryan Tunnicliffe.
For the most part, the youngsters impressed. Tunnicliffe and Powell both registered impressive attempts on goal towards the end of the game, and both also worked hard to link up with their teammates, succeeding to varying degrees.
Bebe was especially active, not always displaying the best control, but showing great stamina and enthusiasm to attack with vigilance and defend when needed. His hard work payed off with United's goal.
SAF will surely give the latter three of the four substitutes more playing time in future games, and who knows, with some consistency any of them could be members of the first team this season.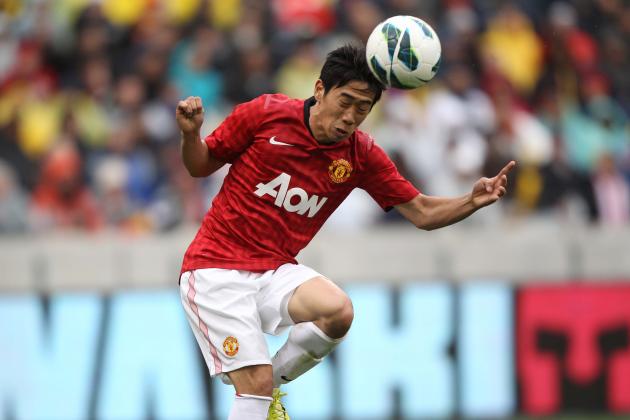 Gallo Images/Getty Images

Kagawa improved from his first game with Manchester United this preseason. He was much more active, more eager to get on the ball and showed that he's a far less selfish player than he's sometimes made out to be.
But in terms of production, Kagawa was still a bit disappointing.
Many of his through passes failed to come off, and when they did, the receiver of the ball was often either dispossessed or unable to do much with the ball. That's as much the fault of his teammates, Anderson and Scholes, as it is his fault.
Most importantly, when Kagawa was finally given the opportunity he'd been waiting for, when Hernandez served up a beautiful cross just a few feet away from goal, Kagawa agonizingly sent the ball wide for a goal kick.
That moment in the 61st minute would mark the end Kagawa's control of the game. Sixteen minutes later he was substituted for Berbatov.
Ultimately, this was just a friendly, so it doesn't hurt too much that Kagawa missed one of the best goal-scoring chances of a fairly subdued game. We'll just have to wait for Kagawa to really break out and show us his Borussia Dortmund form on another day.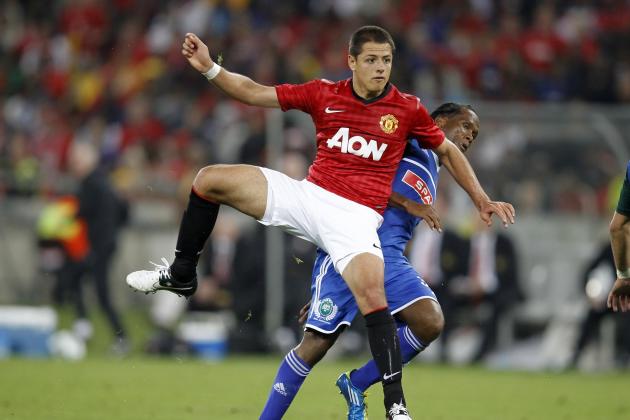 Gallo Images/Getty Images

Javier Hernandez may not have gotten himself on the scoresheet, but he was active throughout and a constant threat up front.
He had a goal-bound header saved well by Ajax Cape Town's goalie, and would've recorded an assist if Kagawa had finished off the chance Hernandez created.
Chicharito was guilty of throwing away a great opportunity to score right after half-time, and was a bit subdued from that point on until his cross to Kagawa. His movement was good, and on another day with a stronger midfield he might have been rewarded for his work.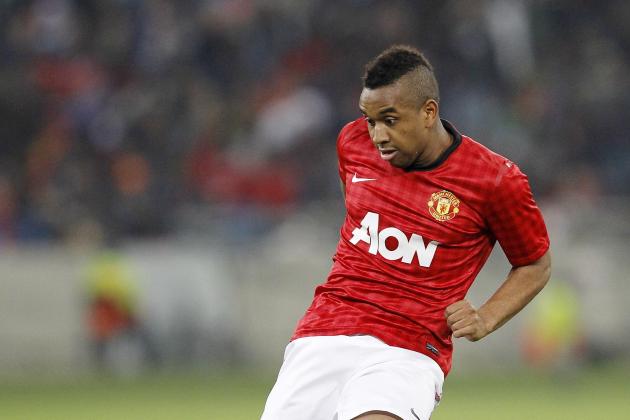 Gallo Images/Getty Images

One would've expected a midfield of Anderson, Michael Carrick, Paul Scholes, Antonio Valencia and Shinji Kagawa to overwhelm lowly Ajax Cape Town, but the five-person midfield actually struggled.
Kagawa tried several times to kick start United's attacks, but both Anderson and Scholes seemed lethargic and unable to keep up with the Japanese playmaker's ideas.
Carrick completed his usual defensive duties with relative ease, but once again he was pretty much a non-factor on offense. His two involvements on offense were a miscued shot and getting the ball stuck under his feet at a corner.
The absence of a world-class, or even just decent, central midfielder continues to haunt United. SAF can put all his eggs in Cleverley's basket and hope he returns in good form, but presently, it's looking very risky to trust Anderson, Carrick and Scholes to be able to lead United to glory in any competition.