NBA Power Rankings: Post-Summer League Edition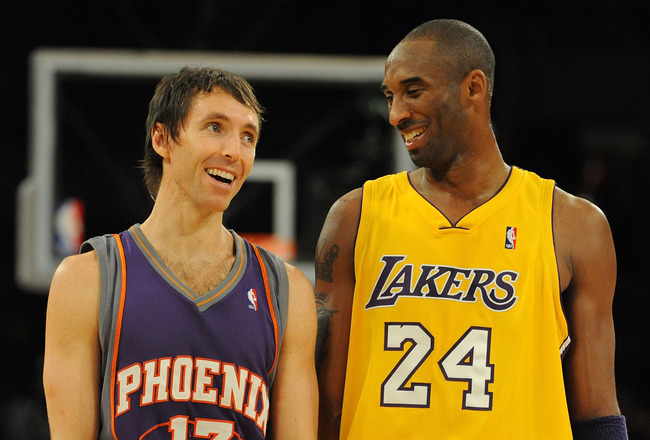 Dimes and double-nickles? Steve Nash and Kobe Bryant could produce some entertaining results.
Harry How/Getty Images
Summer league is over. The NBA's best are playing in the Olympics, while the NBA's worst—well, many of them—just finished summer camp (er, league).
The league has witnessed a flurry of trades and free-agent signings. The draft is over. Heck, even Dwight Howard has finally found a home (I'm joking).
Nonetheless, this seems like as good a time as any to power rank the NBA teams, all 30 of them. This is of course merely a snapshot, taken in late July, of a league that will look dramatically different when the very first game of the 2012-2013 season tips-off.
No preseason games have been played, no official stats have been recorded and no one really knows what will happen next year, but it is fun to make a few predictions.
Where is your favorite team ranked? Where is Dwight Howard heading, and remember when Jeremy Lin was on the Knicks?
What a summer!
Keep Reading