Destiny Fulfilled: The Road to Immortality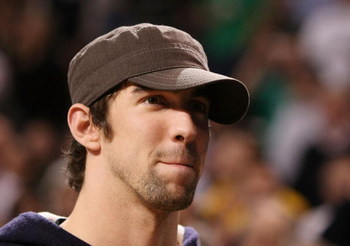 This article is dedicated to everyone on the Bleacher Report. And it is a homer column.
The introduction is supposed to be 300 characters, so I guess I'll ramble for a few moments. Michael Phelps, Team USA Basketball, Pittsburgh Steelers, Florida Gators, Triple H and Ron Johnson. What do they all have in common?
They all became a part of history in the past few months. They all felt controversy, and they all survived. Today, we honor six great moments in the world of sports.
And as I said, yes, this is a homer column.
Aquaman Makes History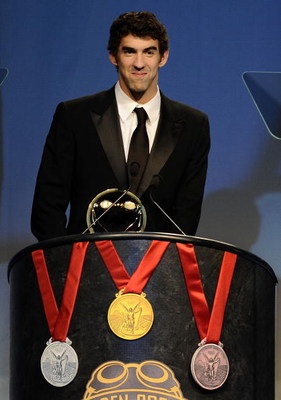 Before Michael Phelps stepped on the podium, Mark Spitz was the swimming legend. After Phelps stepped on the podium, he was indeed the man. For him, there was no better feeling...
For those of us who watched history being made, it was a perfect ending.
Phelps stood above the rest as he set a new World Record with eight gold medals at the 2008 Olympics in Beijing. The most sensational moment was when he won his seventh gold medal by a fraction of a second.
What was even more impressive was what Phelps started, others continued...
The Justice Friends Restore Order in Olympics Basketball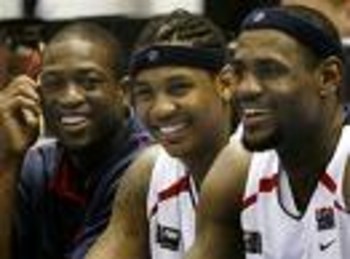 After a long hiatus from the main podium, several of the biggest egos in professional basketball united for one huge goal: To reclaim Team USA's Glory Days of Yesteryear.
This past summer, the egos accomplished the impossible and led a charge that was matched only by the unity of several of the NBA's biggest names.
Led by LeBron James (Cleveland Cavaliers), Dwayne Wade (Miami Heat), Carmelo Anthony (Denver Nuggets) & Kobe Bryant (Los Angeles Lakers), Coach K of the Duke Blue Devils celebrated a long awaited return to dominance as Team USA won the gold medal in those very same Olympics that saw Michael Phelps win eight, and the Chinese National Team win amid controversy in Gymnastics.
What was also fitting for this National Team was the song that was selected to show the USA Basketball Team's return to Glory: "In the Air Tonight" by Nonpoint.
But the history-making didn't stop in Beijing...it continued in Miami several months later.
It's Great To Be A Florida Gator!
Nothing was bigger than watching the BCS National Championship Chase unfold. Texas, Texas Tech, Oklahoma, Alabama, USC and Florida led a star studded cast in this year's rendition of "The Chase."
When the smoke cleared, only one team stood above the rest.
It was the ultimate battle of the Big 12 vs. the SEC. It was Sam Bradford, this year's Heisman Winner vs. Tim Tebow, last year's Heisman Winner. It was the two most potent offenses in the country...and not to mention the two hottest teams in the country.
The end result: Florida 24, Oklahoma 14.
Tebow and Urban Meyer made history that night when Florida not only won its third national champion, but they also won their second national championship in three years. The SEC also sealed their own destiny when the Gators joined LSU and those Gators of 2006-07 as the second conference trilogy to end their season as National Champions.
When the smoke cleared in Miami, it was off to Tampa where history was being rewritten...one way or the other.
Sixsational or Steelers Grab A Six Pack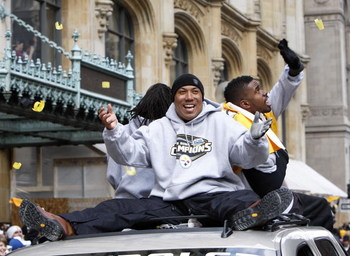 It was the Ultimate Game. It was the young gunslinger (Ben Roethlisberger) vs. the Seasoned Veteran (Kurt Warner). It was two rookie coaches who hadn't been to the Big Show before. That's why they're called rookies.
it was the Ultimate Opportunists in Pittsburgh taking on the Ultimate Underdogs in Arizona.
The end result? Steelers 27, Cardinals 23.
In one of the best games in Super Bowl History, Big Ben and Holy Warner provided enough fireworks to double on Bruce Springsteen's Halftime Finale. In the end, it was Larry Fitzgerald and Santonio Holmes that delivered the final sparks.
Despite the loss, Arizona proved that they indeed belonged in the Super Bowl. Despite all the conflict in house, Pittsburgh rose above the rest and became the Highlander as well as the Masters of their Domain.
Unfortunately, football season came to an end on that day...which meant that everyone could either dwell on it, or watch history continue to be made in another sport...
The King of Kings Becomes Ultimate Royalty for WWE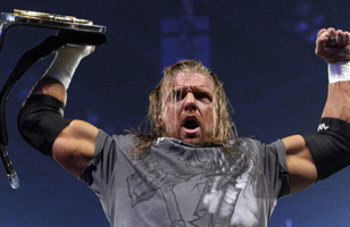 "Behold the King...The King of Kings! There is only one!"
These are the words that lead to a raucous crowd and the arrival of Triple H. For over a decade, The Game has left his mark in practically every way possible. Grand Slam Winner. Triple Crown Club Member. Co-Founder of one of the most controversial groups in WWE History, D-Generation X.
But that's just a start. Multiple European Champion. Multiple Intercontinental Champion. Former World Tag Team Champion. King of the Ring. A 5-Time, 5-Time, 5-Time, 5-Time, 5-Time World Heavyweight Champion (Can you dig that...Bookah!!!!!). But the biggest accomplishment of all came this past Sunday at No Way Out.
In a city that needed something to smile about (Seahawks lose Holmgren, Mariners can't smell postseason & Sonics jump to Soonerville), Triple H delivered in a huge Elimination Chamber Match that saw a finale that was beyond huge.
The Game survived The Undertaker and went on to become WWE Champion.
But the biggest news was the day after the bout. As reported by several writers in the Wrestling Community of Bleacher Report, Triple H is most likely heading back to RAW in the place of current RAW Giant John Cena.
But as reported on WWE.com, Triple H now officially stands above the rest when he won his record eight WWE Championship en route to become a 13-Time World Champion. After spending several months tied with The Rock at seven. Now he holds the record followed by The Rock (7), Hulk Hogan and Stone Cold Steve Austin (6) & Bret Hart (5).
Now Triple H will once again be in the main event at the 25th Anniversary of Wrestlemania...and after this past Monday's shocking RAW, I think we all know who he will be facing.
But with every sport/kingdom, there has to be a King that is able to stand the test of time for a long duration...
Bleacher Report Original Takes His Place In B/R HOF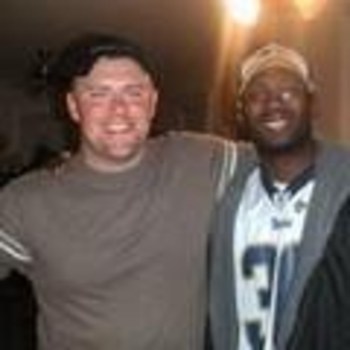 For those who have been here since the beginning, they already know who I am. For those who haven't, let me give you a quick history lesson.
I have become the face of the Wrestling Community. I have earned my title as Senior Writer. I have acquired multiple fans over the entire span that I've been with this organization.
And despite what Joe Burgett has said, I am still the King of Controversy. From WWE to ESPN to Fox Sports, I have made my mark the only way I know how. And thanks to the Powers That Be, I am able to celebrate my greatest accomplishment: My 500th Article.
I would like to thank Ryan Alberti, Zander Freund, Lisa Horne, Trey Bradley and The Millions (and Millions!) of B/R Fans who continue to invade this site and enjoy the articles written by the many faces of talent that we have here.
But I wouldn't be where I am today if it wasn't for the 1,000 Members of the Wrestling Section. In less than a year, we have brought ourselves to the mainstream of The Bleacher Report with the help of Shane Howard, Ross "The Boss", The Prince of Controversy Joe Burgett, Daris "D-Bomb" Brown, Rhyno Michael and a whole militia of Wrestling Writers who continue to make people laugh, think (and regurgitate their lunch sometimes), and unleash their inner wrestling fan.
So as the newest member of the Bleacher Report Hall of Fame, I would like to thank my son Quincy, my wife Tammy, my family and my friends. But I would like to dedicate my induction to a close friend from Davenport, Iowa who was a soldier fighting in Iraq: Jeff Bailey, this milestone is for you.
Here's to 500 more.
"It's Good To Be the King, Baby!"---Bruce Campbell, Army of Darkness
Keep Reading

Florida Gators Football: Like this team?