Philadelphia 76ers and 4 NBA Rosters That Are a Mess Right Now
Jared Wickerham/Getty Images
The most active period of the 2012 offseason is behind us, but some NBA rosters are still a work in progress.
Or one would hope.
With two months left before the regular season tips off, there are still free agents to sign and trades to execute.
But with some teams, injuries, salary-cap constraints and inept personnel management mean what you see may in fact be what you get.
Regardless of future moves that may or may not be in the offing, here are five rosters that are a mess as of today.
Chicago Bulls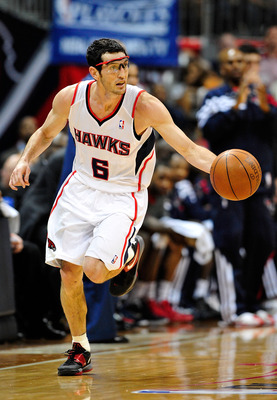 Grant Halverson/Getty Images
In an offseason when NBA powerhouses broke the bank to improve, the Chicago Bulls replaced Kyle Korver, Ronnie Brewer and CJ Watson with rookie Marquis Teague, Kirk Hinrich, Vladimir Radmanovic and possibly Marco Bellinelli, according Alex Kennedy of Hoopsworld.
This should tell Bulls fans one thing: Chicago's front office does not believe Derrick Rose will not return to form in 2012-13. And instead of fielding a competitive team, management is content to tread water for the next year or so.
Is there a bigger plan? Possibly. Some analysts speculate that the Bulls are gearing up to be players in the 2014 free-agent market. Of course, they may just be cheap.
Regardless, Bulls took a step backward by compiling a roster that isn't built to win now, or later.
Philadelphia 76ers
Drew Hallowell/Getty Images
Finding minutes for the roster's wings was a problem last season for Philadelphia. To remedy the issue, they added three more.
Nick Young, Mo Harkless, Dorrell Wright, Evan Turner, Andre Iguodala and Jodie Meeks are rotation players. And they'll all be marginalized in the 76ers crowded backcourt.
In the frontcourt, the Sixers will lean heavily on a frontcourt rotation of Spencer Hawes, Nikola Vucevic, and Brown who have played less than 900 playoff minutes, combined.
This is what roster imbalance looks like. And unless Philadelphia addresses the problem via trade, they will go into the 2012-13 with a surefire recipe for frustration and ineptitude.
Houston Rockets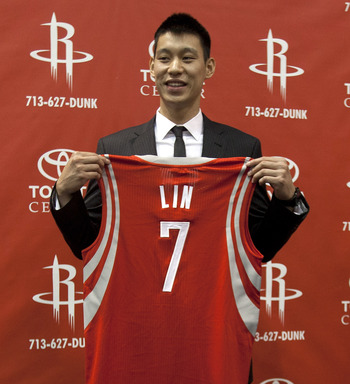 Bob Levey/Getty Images
What Houston has: Jeremy Lin. Some of the most talented prospects of the 2012 draft class in Jeremy Lamb, Terrence Jones, Royce White. Several first-round draft picks, most notably Toronto's 2013 lottery pick via the Kyle Lowry trade.
What Houston doesn't have: A center. Any idea who'll be playing for their team in 2012-13.
As a pool of assets, the Rockets are sitting pretty for a big acquisition: Dwight Howard, if GM Daryl Morey has his way.
As an on-court product, however, Houston has neither the experience nor the size to make the playoffs in the foreseeable future.
Orlando Magic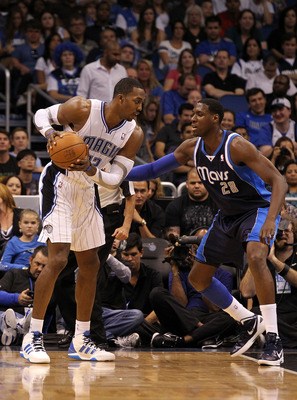 Sam Greenwood/Getty Images
The Magic don't have a roster so much as they do a collection of bad contracts trying to find a new home. And Dwight Howard.
Hedo Turkoglu, Glen Davis, Jason Richardson and Chris Duhon are owed roughly $26 million in 2012-13, and the Magic seek to package them all in a Howard trade.
However, absent a deal with Houston, who is willing to take on all the baggage Orlando can throw their way, the Magic will likely be stuck with an overpaid player or two.
And those bad contracts are what might keep whichever star they get back in a trade (say, Andrew Bynum) from staying put in Orlando once his current contract is up.
Sacramento Kings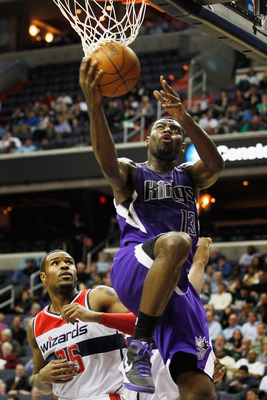 Rob Carr/Getty Images
Going into year three of the Tyreke Evans and DeMarcus Cousins era, the critiques of the Kings' selfishness on offense and ineptitude on defense now feel painfully clichéd.
Worse, they're still entirely true.
Sacramento was the third worst team in defensive efficiency (106.8) in 2011-12 (via Hoopdata). And for all of the scoring prowess that Cousins, Evans and Marcus Thornton bring to the table, each plays with a me-first style that is antithetical to winning basketball.
This year's first-round draftee, Thomas Robinson, will help in both regards, but he's a ways off from being a game changer on either end of the floor.
Which means the losses will once again mount for the Kings next season unless they commit to shedding dead weight.
Keep Reading