Chicago Bulls: 5 Realistic Ways for Bulls to Ditch Richard Hamilton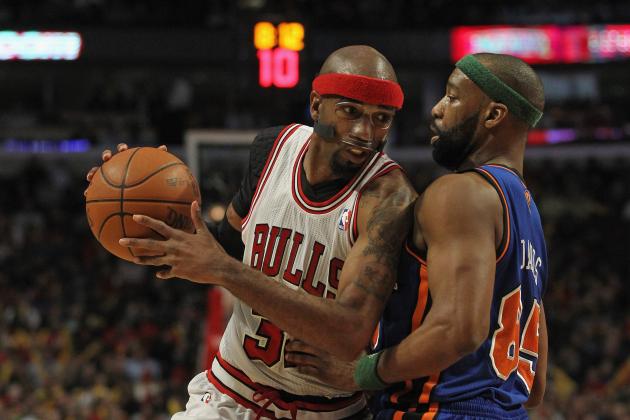 Jonathan Daniel/Getty Images

Attempting to fill their huge void at the starting shooting guard spot, the Chicago Bulls signed free-agent Richard "Rip" Hamilton last December.
The longtime Detroit Piston would prove to be a disappointment in his first season in the Windy City, averaging 11.6 points and playing in just 28 games due to injury.
Hamilton was supposed to be the perfect backcourt mate for MVP point guard Derrick Rose, but the experiment was obviously a failure.
Chicago will likely look to move Hamilton this offseason, although there won't be many teams interested.
Here are five ways the Bulls can get rid of the 34-year-old, three-time All-Star.
Begin Slideshow

»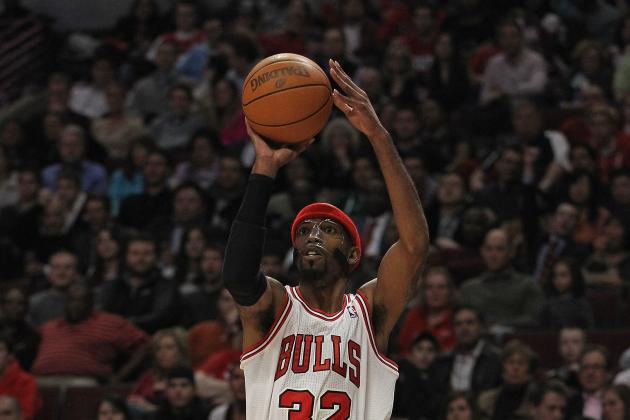 Jonathan Daniel/Getty Images

One way for the Bulls to ditch Hamilton is to trade him to the Orlando Magic in exchange for Jason Richardson.
Why would the Magic be interested in doing such a deal? Because they're more than likely going to send Dwight Howard packing and begin clearing up cap space for the future.
Since Richardson's contract is longer than Hamilton's, maybe Orlando would pull the trigger on this trade.
J-Rich would give the Bulls a solid 2-guard to play alongside Derrick Rose, who should return to the hardwood at some point next season after tearing his ACL in this year's playoffs.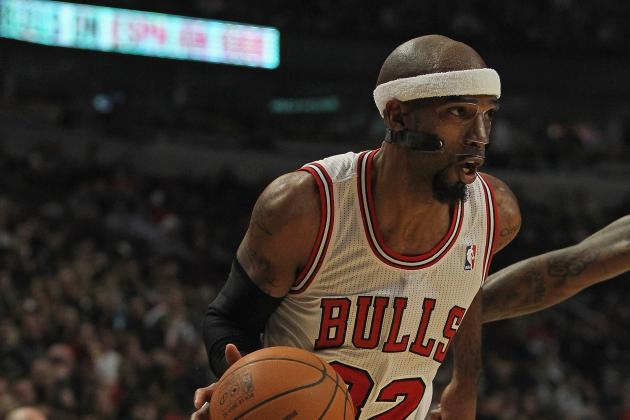 Jonathan Daniel/Getty Images

The Lakers need a lot of help off the bench. While Hamilton wouldn't be the savior, he could turn out to be a decent backup for Kobe Bryant out in L.A.
In exchange for Hamilton, the Bulls would pick up Steve Blake, who could battle for the starting point guard job until Derrick Rose gets back.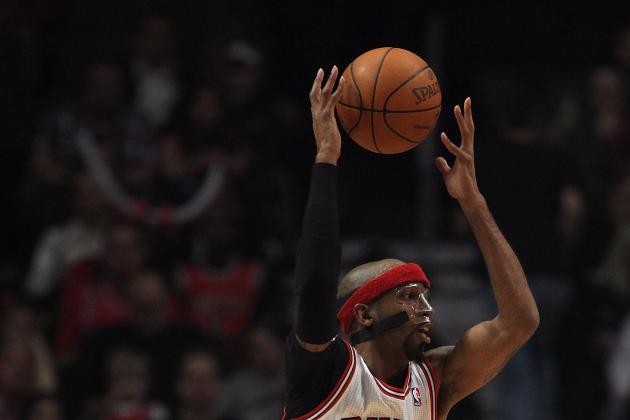 Jonathan Daniel/Getty Images

Cleveland has a bunch of cap space this year, meaning they can absorb Hamilton's contract in a trade.
The Cavaliers are a young ball club and might not want to pick up an aging vet like Hamilton; however, he could provide much-needed leadership to the team.
Plus he would be a great mentor for rookie guard Dion Waiters.
By making this deal, the Bulls would get rid of Hamilton's contract for basically nothing in return, which would help them out financially.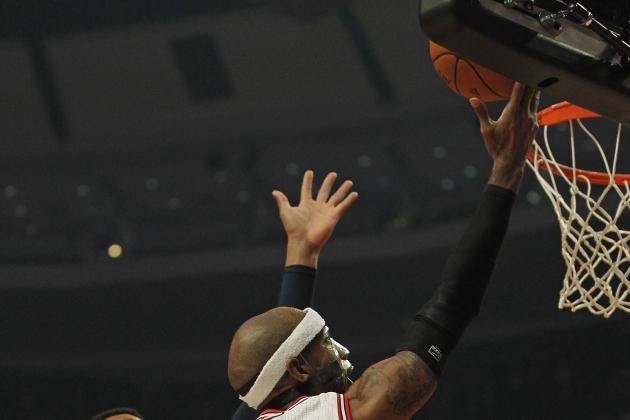 Jonathan Daniel/Getty Images

Maybe the Bulls could send Hamilton to OKC for Daequan Cook and Lazar Hayward.
The Thunder have a trio of outstanding scorers in Kevin Durant, Russell Westbrook and James Harden.
Hamilton can't put the ball in the basket like those three, but he would give the team another weapon.
Cook, the 2009 Three-Point Shootout champ, would be a welcome addition to the Bulls.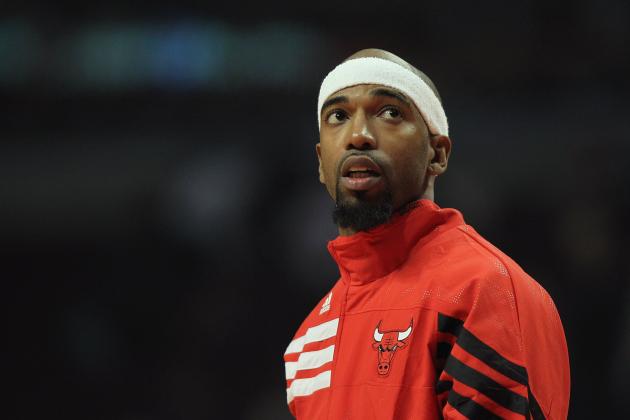 Jonathan Daniel/Getty Images

Chicago could make a deal sending Hamilton to the Hawks for Anthony Morrow.
Atlanta wouldn't be silly enough to swap Morrow for the much-older Hamilton straight up.
With that said, the Bulls would have to throw in a future first-round pick to sweeten the deal.
The sweet-shooting Morrow could actually start at the 2-guard spot for Chicago.