WWE Fans and Fan Haters: Why the Arguments Will Never End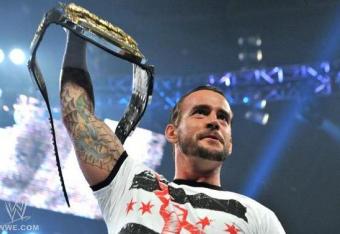 photo by wwe.com

Fans suck.
We're too smart for our own good. We sit back, and we think we know what should happen in WWE, what matches should be made, and who should be pushed.
We're arrogant loudmouths, who populate sites like Bleacher Report with our smug opinions and so-called knowledge of the business, writing about what we see, and then we do what we're best at.
We complain. Like crazy.
We believe that, despite the fact that we have no professional connection to the company, that we know what's best, and that WWE could consistently be successful on every level, if they truly wanted to be.
If they would only listen to us.
At the end of the day, WWE fans need to understand that the company doesn't want our ideas. Our opinions are not necessary. And, the harsh truth is that if any of us were to suddenly find ourselves in charge of the product, then we would fail miserably.
End of story.
Now. Be honest. Are you as sick of reading all of that garbage as I am?
It never fails, at least once a month, if not more, someone goes on a crazy rant about how totally clueless WWE fans are, and how we should just keep our opinions to ourselves.
I suppose it's a comfort for some to sit back and bash others. Perhaps it brings a feeling of superiority, a sense of self-worth, to believe that they are right, and everyone else is wrong.
But, just because fans complain about, or commend, WWE programming, does not mean that we are suddenly placing ourselves in an imaginary position of authority, and that our way is the right way.
We are simply criticizing, or praising, the business that we love, and the company that brings it to us every week. We as fans have more than a right to do that. We are the consumer, after all. We are the ones who make it work.
Without us, there is no WWE. Plain and simple.
Now, how many of you are shaking your heads on that one? By contrast, how many of you are nodding in full agreement?
I will say right upfront, that yes, there is a lot of nonsense that spews forth from some fans online, opinions and views, that leave so many of us shaking our heads in disbelief.
I have debated quite a few of those folks myself in the past, and yes, it's a long conversation.
But, the irony in the attacks that we as fans endure at times, is that they usually come from other fans.
The reason for this is a little unclear to me, but fan on fan hate is kind of a big thing, as the majority of us seem unable to get along with each other for any extended period of time.
Or, to put it another way, "fans be hatin'."
The plain truth is that wrestling fans are a passionate bunch. We know what we like, what we want, and who we want to see. For us to come together on any subject, is pretty rare, to say the least.
A great example of this is the current WWE Champion, CM Punk.
From the moment he dropped his first infamous pipe bomb one year ago, Punk has been the subject of one heated fan debate after another.
It's the same old conversation, and it basically boils down to one side viewing him as an old-school throwback professional wrestler who is bringing legitimacy to the WWE Championship.
The other side sees Punk as a man who has become incredibly stale, perhaps even a sell-out. They consider him to now just be a regular, run of the mill Superstar, who can't draw a dime, and is to blame for the low ratings on Monday nights.
There is very little common ground when it comes to Punk, and that does not look to change anytime soon.
Who's right? Who's wrong? Is there even a right and wrong on Punk?
What about the most controversial man in WWE, the face of the company, John Cena?
I don't have to tell you about the two opposing sides that have been warring over John's value to WWE, and to the industry itself. The bottom line with John is that you either love him, or you hate him.
Or, you really hate him.
His fans think he has more heart and love for the business than anyone else working for Vince McMahon, and that he deserves everything he has. He is their guy, and in their minds, he belongs at the top.
His critics believe that he's a joke, a guy who is not a technician, and not much of a showman. He was in the right place at the right time, and it's with an unbelievable character, and a weak delivery, that he sits atop of a company who deserves to have someone better in that spot.
Again, who's right, who's wrong? To say that fans will never come together on John Cena is the understatement of the century.
For me, unless someone is just foaming at the mouth, spitting sheer hate, with no real valid opinions, or facts, to back up their arguments, then he or she deserves to be heard, and their side taken into consideration, when debating a topic.
And, for those who are making fools of themselves, the fact is, love it or hate it, they have the right to state their views. No matter how ridiculous they may be.
So, for those of you who are of the same opinion I am, and have been trying to express your own frustration over this one yourself for a while now, then you likely enjoyed this column.
And, for the rest of you who think I suck, I can only say, don't be hatin'.
This article is
What is the duplicate article?
Why is this article offensive?
Where is this article plagiarized from?
Why is this article poorly edited?