Liverpool Transfers: Picking a Starting XI to Include Dempsey & Walcott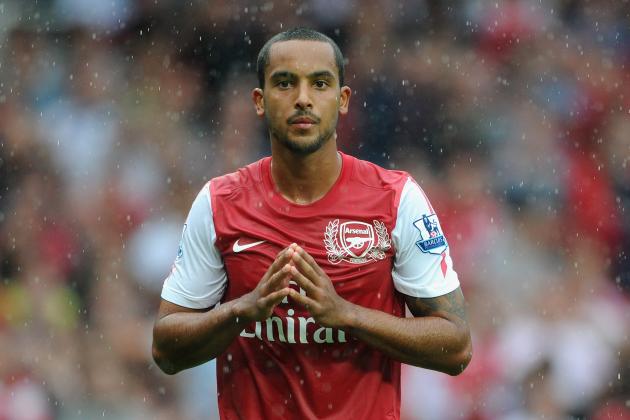 Michael Regan/Getty Images

With the Brendan Rodgers era now well underway, speculation has grown rampant in Merseyside.
Here's a quick snapshot of moves completed, and those rumored for the future.
Done Deals
Out
Fabio Aurelio, Maxi Rodriguez, Dirk Kuyt
In
Fabio Borini
Borini completed his transfer from AS Roma. According to BBC Sport, the deal is worth a reported £11 million.
Rumors
Out
Andy Carroll
The Guardian reports that the sweepstakes for the Big Geordie is heating up. According the article, Liverpool is holding out for £20 million as they look to recoup some semblance of their £35 million investment from a year ago.
Fulham, West Ham and Newcastle have all been linked.
In
In an interview with The Guardian, Rodgers admits that he has made inquiries over Dempsey. At this point, the two sides seem to be haggling over a fee.
Theo Walcott
The Mail claims that a bid of £15 million may be forthcoming. Liverpool is looking to swoop as contract renewal negotiations falter between Arsenal and Walcott.
Joe Allen
ESPN links the young Welshman with a £15 million move to Anfield.
Conclusions
With all this change in mind, I have assembled a projected starting XI.
Doing so is not only entertaining. It also gives us a lens through which to assess the relative likelihood of each deal. It also provides some insight into the thinking of the new manager.
Here are my picks.
Begin Slideshow

»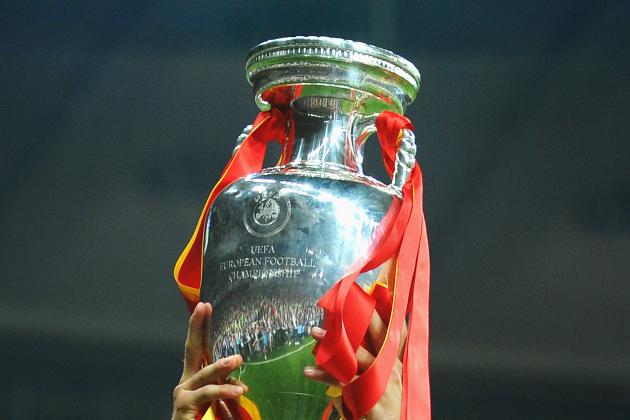 Laurence Griffiths/Getty Images

Ignore the chatter about Reina being in decline. He is one of the Premier League's best and will be guarding the goalposts on Merseyside for the foreseeable future.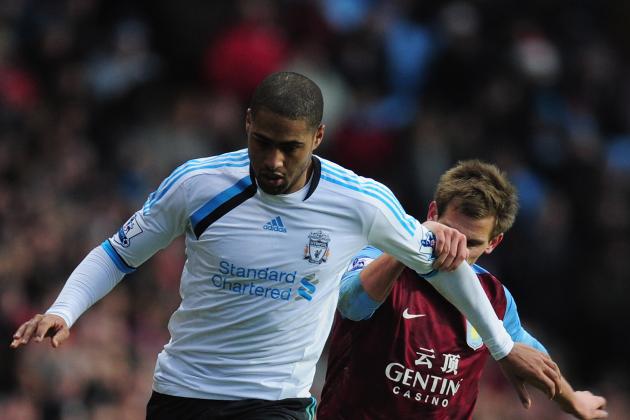 Jamie McDonald/Getty Images

Johnson's stock is rising, following a solid performance at Euro 2012. Outside of a few lapses in the Sweden match, he performed admirably throughout.
Johnson's offensive style suits the Rodgers system, which requires full-backs to provide width and push forward.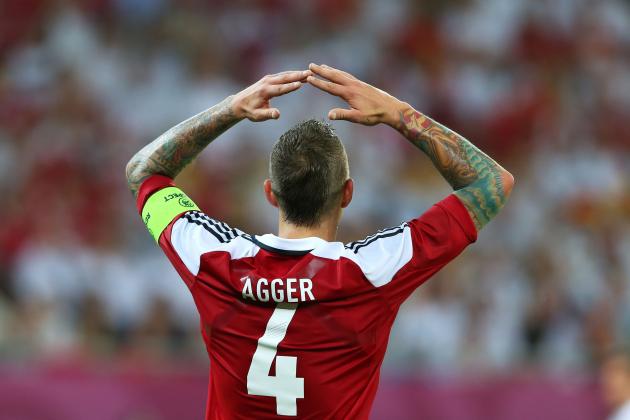 Alex Livesey/Getty Images

Denmark's captain and the Northern Irish manager are a match made in heaven.
Agger's tactical ability and confidence on the ball have been window dressing in Liverpool's defense for years. Under the new regime, they will be showcased.
2012-13 will be the season in which Daniel Agger hits his prime as a footballer.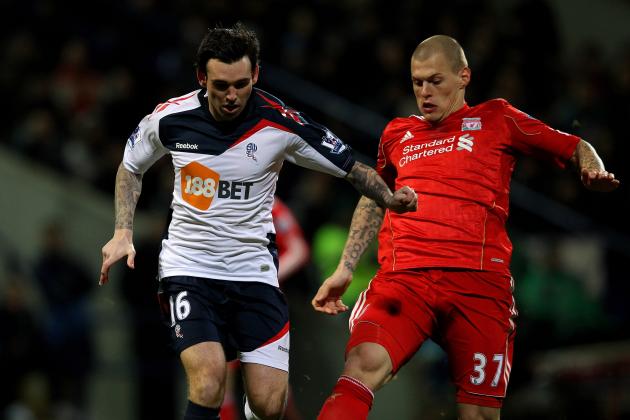 Alex Livesey/Getty Images

Ignore the rumors, Skrtel is not going anywhere.
The Slovakian is the regular starter alongside Agger now that Jamie Carragher's decline is all but complete.
Andre Wisdom, Danny Wilson and Sebastian Coates provide depth from the bench.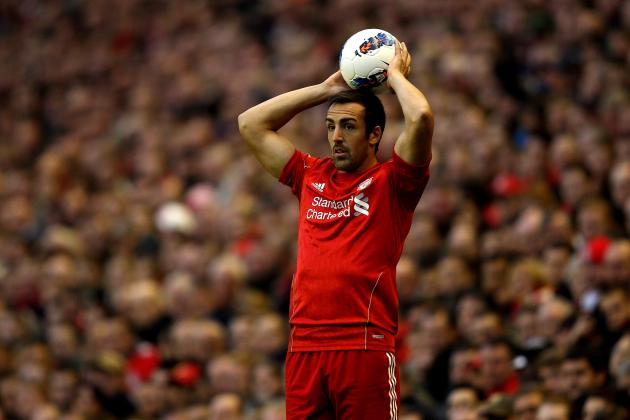 Richard Heathcote/Getty Images

Enrique saw a dip in form late in his first campaign. Should that persist, Martin Kelly could replace the Spaniard.
For now, though, Enrique is the guy. Rodgers will love his speed. Given an effective partner on the left flank, he could be far more productive in the new 4-3-3.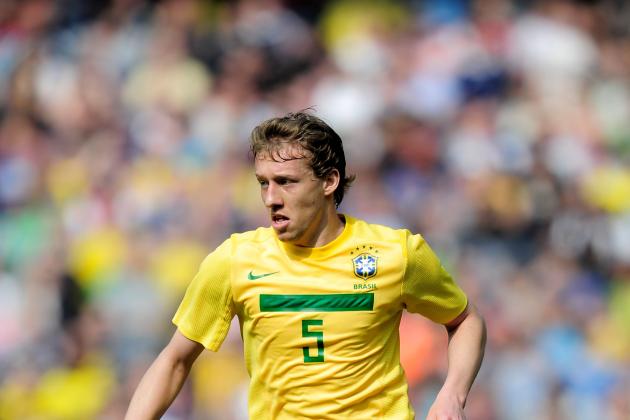 Jamie McDonald/Getty Images

Leiva's tackle win percentage of 84 percent needs to improve.
However, he dominates the rest of the midfield in stats such as minutes per tackle, minutes per challenge and tackles won respectively.
In short, his work rate is unmatched. He is a box-to-box defensive midfielder with a great attitude.
The only thing holding him back at this time is injury.
Jamie McDonald/Getty Images

At 22, Allen still has room for improvement. However, his 91 percent pass completion ratio is already turning heads.
The "Welsh Xavi" would exchange Liberty Stadium for Anfield. Other than that, nothing would change: same coach, same system, same position.
Given the array of needs up front, the price tag is revealing. The fact that Rodgers is willing to spend £15 million for a midfielder does not say a lot about his confidence in current personnel.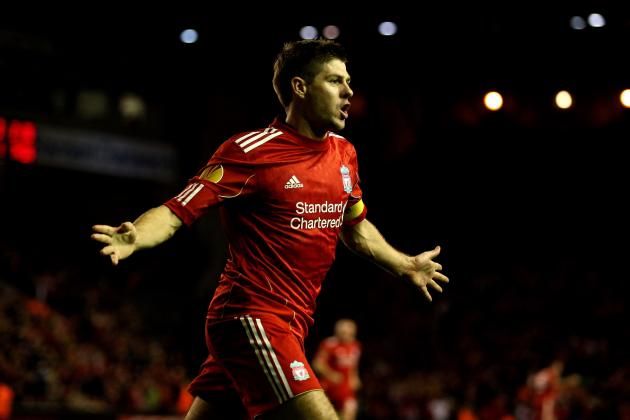 Clive Brunskill/Getty Images

There will be some growing pains at first. Gerrard likes to force the game and can be speculative in his attempts at times.
Rodgers, on the other hand, expects more patience and composure from his midfielders.
That said, Gerrard can play at the highest levels just about anywhere on the pitch. Once he gets the hang of the new 4-3-3, "Captain Fantastic" will be off to the races as usual.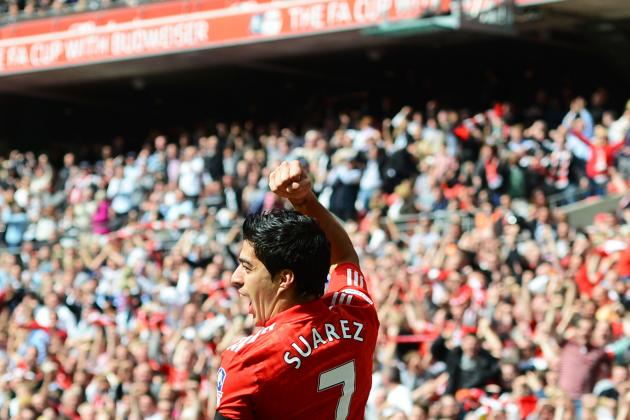 Mike Hewitt/Getty Images

Perhaps the largest tactical error of Kenny Dalglish's second tenure was deploying the Uruguayan as a lone forward. That is not his natural position.
Suarez is far more effective playing behind the striker as he does for Uruguay. In the modified 4-3-3, he can create and assist as he does best without having to shoulder the bulk of the goal scoring.
J. Meric/Getty Images

The Texan is a multi-dimensional player who should operate well opposite Suarez.
Both have the requisite ability to cut in as often as they go wide. Neither are cross-first type players like Stewart Downing.
Downing contributed zero assists and zero goals. Dempsey, on the other hand, found the back of the net on 23 occasions.
Ignore talk about his age (29). If Liverpool can get the American for less than £10 million it is a steal.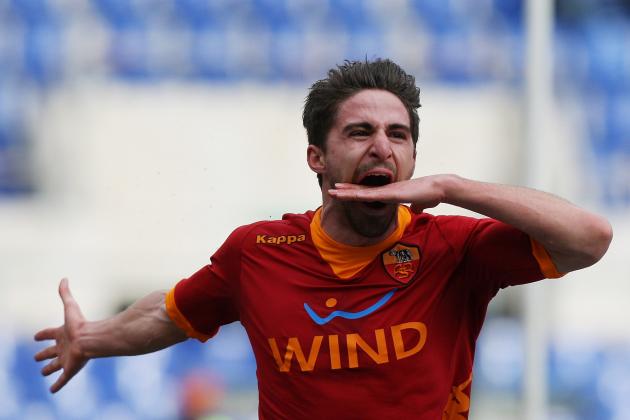 Paolo Bruno/Getty Images

Brendan Rodgers is not held captive by the high transfer fee paid for Andy Carroll. Thus, he is not obligated to play him.
Borini fits his system far better. This will be the third time the pair has worked together. Clearly, they have great chemistry.
Look for the Italian international to start from day one.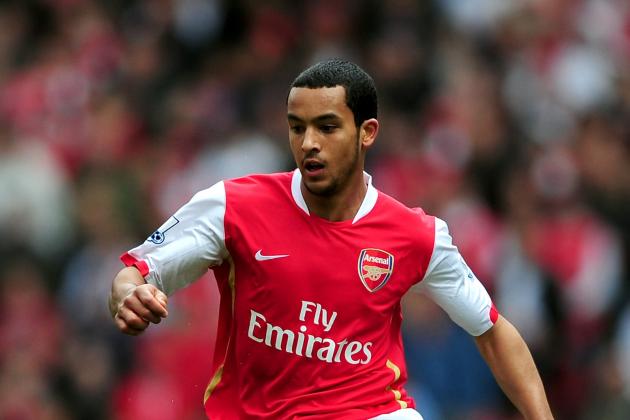 Shaun Botterill/Getty Images

1. It's Either Walcott or Dempsey
Both players will expect to play if they leave their current clubs. However, there is only room for one to start in the new system unless Dempsey gets pushed back into the midfield.
Unless it has been made overly apparent that Wenger prefers Oxlade-Chamberlain, I doubt that Walcott makes the move.
2. Expect More Midfielders to be Sold
All of the following can potentially play central midfield: Jay Spearing, Jordan Henderson, Alberto Aquilani, Jonjo Shelvey, Charlie Adam and Steven Gerrard.
Given that kind of depth, I doubt Liverpool is going to add Joe Allen without lightening the payroll a bit.
3. The Future Looks Bleak for Joe Cole
Fenway Sports Group (FSG) balked at the weekly wage request of £40,000 for Gylfi Sigurdsson. Conversely, they are paying £80,000 a week for Cole to sit on the bench.
Between he and Downing, one should be off the books by next summer at the latest.