Shea Weber: 5 Burning Questions on His Offer Sheet with the Philadelphia Flyers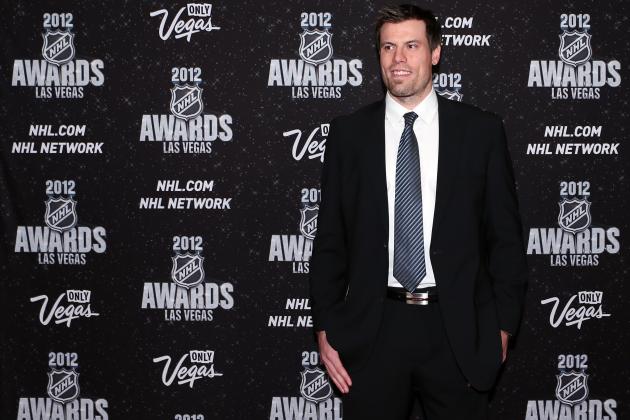 Bruce Bennett/Getty Images

Unless you've spent the last couple of days in the bush attempting to grow a beard as big as Shea Weber's scruffy masterpiece from the 2011 playoffs, you're likely aware that Weber himself has been signed to a rather large offer sheet by the Philadelphia Flyers.
How large?
Well, it's another one of those extremely front-loaded, long-term deals that's worth a whopping $110 million over 14 years. Needless to say, this sent shock waves throughout the NHL.
The Nashville Predators have exactly one week to either match the offer or receive the appropriate compensation from the Flyers, which should be four first-round draft picks for a contract of this magnitude.
While most of you have already formed an opinion on this offer sheet, there are five important questions that need to be asked. Some of them are questions you've surely been pondering already, while there are others you may not have thought of.
Begin Slideshow

»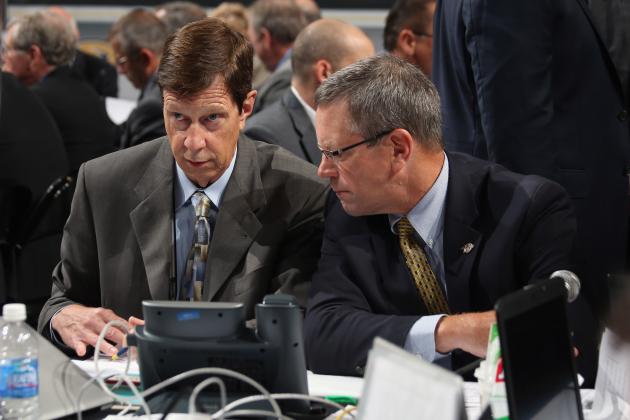 Bruce Bennett/Getty Images

Should Nashville match?
Yes!
This is the biggest no-brainer of the five questions. If the Nashville Predators want to have any hope of sustaining their winning team in the present and building a team that players will want to play for in the future, they have to meet the demands of this contract and keep arguably the best defenseman on the planet.
It may seem like a lot of money for a franchise that isn't exactly swimming in profits, but losing Weber would likely mean a lot more financial hardships for the Predators down the road when you consider how much he means to putting forth a product on the ice that fans will want to invest their money in.
Furthermore, four draft picks that would all likely come late in Round 1—given how potent the Flyers would be with Weber on their side—is nowhere near market value for a player of Weber's calibre.
Put it this way: TSN's Darren Dreger, who initially broke the news on this offer sheet, tweeted that the Predators had wanted young studs Sean Couturier, Brayden Schenn and more from the Flyers in previous trade talks surrounding Weber. That's a much bigger return than four uncertain draft picks that would all come late in the first round.
If the Predators want to remain a relevant NHL franchise, let alone a Stanley Cup contender, they need to keep Shea Weber in Nashville for the rest of his career, which is exactly what this contract would accomplish.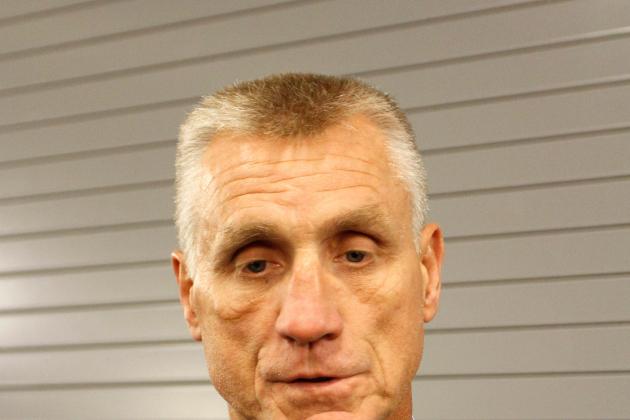 Justin K. Aller/Getty Images

Did the Flyers do the Preds a favour?
Probably.
For all intents and purposes, Philadelphia just helped Nashville lock up its best player for the rest of his career, and there's nothing Weber can do about it if the Preds match this offer sheet.
In fact, Predators GM David Poile has always wanted to keep Weber on board, but the two sides had been having trouble coming to terms on a contract extension over the last year. Therefore, Poile should probably thank Flyers GM Paul Holmgren for negotiating with Weber's agents and ironing out all the details of the contract extension for him.
Then again, this is the Nashville Predators, and given their financial hardships (referenced in the previous slide), nothing is a sure thing.
After all, it's already been nearly two days from the signing of this offer sheet to the publishing of this article, and the Predators still haven't made up their minds on what should be an easy decision for most financially stable NHL franchises. That alone should tell you that the Preds' ownership group might not have deep enough pockets to take on such a heavily front-loaded contract.
According to Nick Kypreos of Sportsnet (via Yahoo! Sports), the first six years of Weber's contract would see him make $68 million in signing bonuses alone, which are protected from any type of salary rollback that might occur when a new CBA is ratified. This is the one area where Holmgren didn't do the Predators any favours.
Poile has always maintained his stance that the Preds would match any offer sheet thrown at Weber, so you'd think he'd welcome a team that wants to do all the negotiating for him. However, it may not be his decision in the end if the team owners don't want to take on this type of a contract.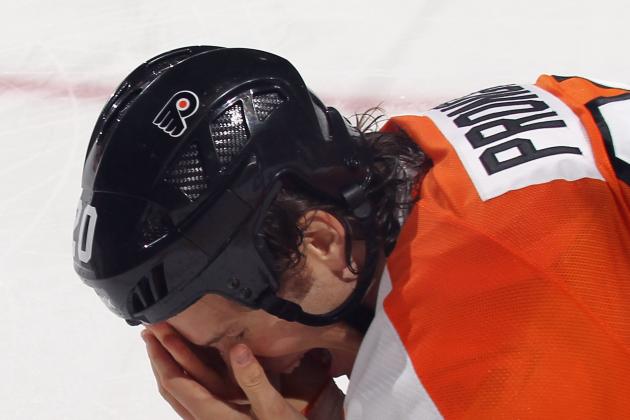 Bruce Bennett/Getty Images

Does this deal mean Chris Pronger is finished?
Not necessarily.
When Weber's offer sheet became public, one of the more overlooked aspects of the deal was the uncertain future of Chris Pronger.
Perhaps there was a hidden meaning behind the move by Paul Holmgren, in that Pronger's career is over due to his ongoing concussion problems. Certainly, several followers of the Flyers in Twitterland seem to think so.
Shea Webber to the flyers we can have two press confrences at once his signing and Chris Pronger retiring

— Julio Fioravanti (@dreamchaserJJF) July 19, 2012
Overlooked: This pretty much confirms Chris Pronger's fate, no?

— Broad Street Hockey (@BroadStHockey) July 19, 2012
However, while Philly may be preparing for the worst when it comes to Pronger's health, there's a chance he could still return to action as a Flyer one day.
A quick look at the Flyers' current salary cap situation, courtesy of capgeek.com, shows they have a little over $7.8 million in cap space remaining, which is nearly the exact amount of money that Weber's cap hit would take up under the offer sheet he just signed.
Of course, the Flyers still have to come to terms with Jakub Voracek and a couple of other role players, but they can work around that and make room for Weber and Pronger if they have to.
The more likely scenario, though, is for Pronger to start the season on the long-term injured reserve list, which means his salary would not count against the team's cap payroll until he returned to action.
But if he does return, just imagine a defensive corps that consisted of not only a healthy Chris Pronger and Shea Weber, but also Kimmo Timonen, Braydon Coburn, Andrej Meszaros, Luke Schenn and Nicklas Grossmann. That might just be the best group of defensemen on one NHL roster of all time.
It's unlikely to work out this way for the majority of the 2012-13 season, even if Nashville doesn't match Weber's offer sheet, but if Holmgren manages his payroll properly, it could be a dream situation for the Flyers down the road.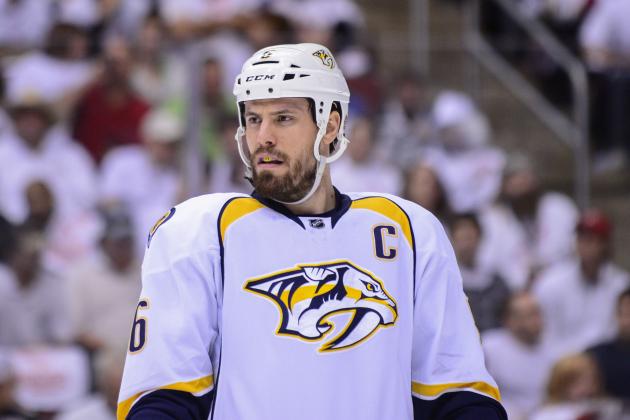 Matt Kartozian-US PRESSWIRE

If Weber joins Philadelphia, does he become the captain?
Maybe.
Weber is currently the captain of the Predators, and with Chris Pronger—the Flyers' current captain—presumably on the injured reserve list for an undetermined amount of time, this is a role he may have to step into on his new team as well.
The Flyers decided to play the duration of last season without a captain after Pronger was lost for the season with his concussion, so they might just continue that trend in 2012-13. However, if management and the coaching staff feel that none of the alternate captains (Daniel Briere, Kimmo Timonen and Claude Giroux) are the right person to wear the letter C on their jersey this season, Weber would be the next best choice.
The only thing standing in the way of this happening, besides the Flyers' comfort level playing without a captain for much of last season, is the fact that history dictates that players are rarely given the role of captain immediately after joining their new team. It generally takes at least one full season to gain an acceptable comfort level and the trust of your new teammates, to truly be the team leader.
The Flyers' unique situation may be a rare exception to this rule, though.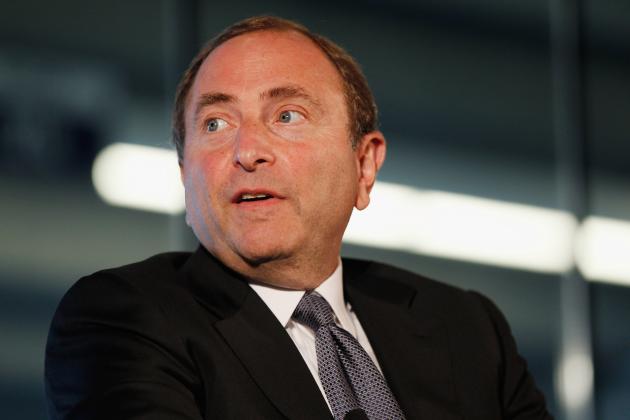 Mike Stobe/Getty Images

Will the NHL reject this contract?
No.
Even though many fans are angry at some of the long-term, front-loaded deals that they feel circumvent the salary cap, there's no way the NHL can make a realistic case for rejecting this deal while allowing some of the other deals of this nature to stand.
Given how the league has handled these situations in the past, it seems their limit for long-term deals is 15 years (Rick DiPietro and Ilya Kovalchuk), and the maximum age they have deemed acceptable to be under contract until is 43 (Roberto Luongo).
This is the precedent the league set when it rejected the initial Ilya Kovalchuk contract two years ago, which was set to last for 17 years and pay Kovalchuk until he was 44 years old. The New Jersey Devils eventually amended the contract to make it a 15-year deal.
The offer sheet that Weber has been signed to doesn't come close violating these rules, and it's also not so heavily front-loaded that it can't at least be compared to other similar contracts that have been accepted by the NHL.
Sure, this deal, as well as several other deals, may indirectly contribute to another lockout, but it's going to stand, whether you like it or not.
The only question that remains is, which team will have to honour it?