13 Bargain Bin Free Agents Who L.A. Lakers Can Use to Retool Second Unit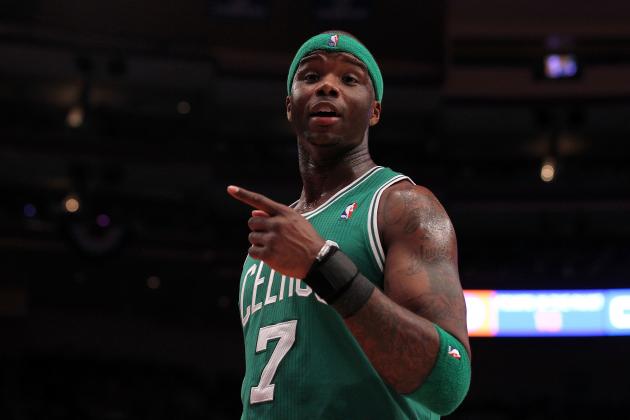 Nick Laham/Getty Images

It would prove difficult for any logical NBA fan to dispute the banquet of talent gracing the Los Angeles Lakers' starting lineup for next season. The Lakers' second unit, however, is an entirely different story.
The recent signing of veteran power forward Antawn Jamison, who averaged 17.2 points and 6.3 rebounds per game last season for the Cleveland Cavaliers, is certainly a step in the right direction toward improving the lackluster Lakers bench.
Outside of Jamison, however, the best bench players the Lakers have to offer are Steve Blake and Josh McRoberts. If you're keeping score at home, I just used the words "best," "Steve Blake" and "Josh McRoberts" in the same sentence.
The Lakers bench last season was without question the team's Achilles heel, so improving the team's depth for a championship run next season has to be the No. 1 priority at this point.
Lakers management will only be able to add free agents via contracts known as the veteran's minimum and the "mini" mid-level exception though, so they don't have much money to work with. Despite this, some players around the league have shown that they're willing to take a pay cut to play with a championship contender.
Here are 13 bargain bin free-agent options the Lakers could target in order to retool the team's second unit for next season.
Begin Slideshow

»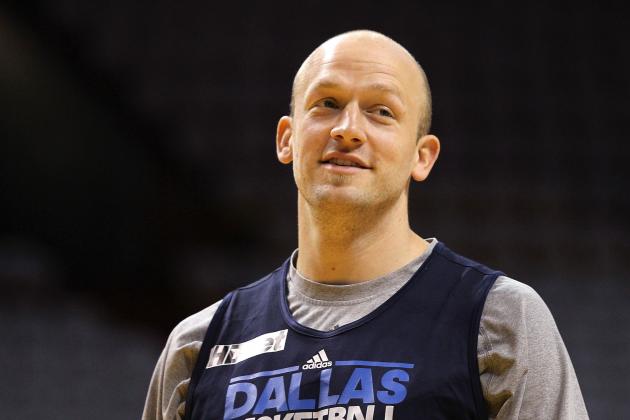 Chris Chambers/Getty Images

Career Stats: 4.6 points, 2.3 rebounds and 0.6 steals per game
Anyone nicknamed "The Custodian" or "The Janitor" is A-OK in my book.
As his nicknames hint, Brian Cardinal is a guy who has made a living in the NBA by doing all of the dirty work out on the court.
He grabs loose balls, plays his rear end off and even has some interesting skills in his repertoire.
Although Cardinal looks more like the guy you'd see shooting hoops at the local YMCA, he's a 37.2 percent three-point shooter for his career. For a frame of reference, Ray Allen is a career 40 percent shooter from downtown.
At 35 years old, Cardinal certainly won't help in the youth department, but he was a steady contributor on the Dallas Mavericks' championship team from a year ago, so he knows what it takes to win games.
Cardinal brings veteran leadership and a good attitude to the locker room, which are two underrated aspects when signing a player. (In fact, Grantland's Bill Simmons referred to Cardinal in a recent column as "the premier NBA chemist on the market right now").
I doubt that the Lakers would look to add Cardinal though, as he isn't a big improvement and they already have plenty of veteran leaders. However, he is an interesting option that could be added for a low price (which is the Lakers' only option at this point).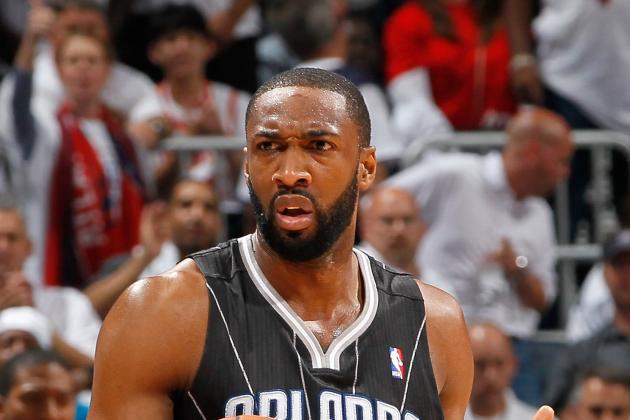 Kevin C. Cox/Getty Images

Career Stats: 20.7 points, 5.3 assists and 3.9 rebounds per game
Few players in NBA history have had a more aggressive fall from grace than Gilbert Arenas.
"Agent Zero" is now a shell of himself, and it's hard to believe that a guy who once averaged 29.3 points per game in a season couldn't even find a job in the NBA until midseason last year with the Memphis Grizzlies.
Arenas' career is now defined by multiple knee injuries and a locker room gun incident.
Even given all of his negatives, if any team in the NBA can afford to take a flyer on Arenas, it's the loaded Los Angeles Lakers. (Sorry, "loaded" was poor word choice... how about "stacked" Lakers. Yes, that's better).
If you recall, Arenas actually worked out for Mitch Kupchak and the Lakers in February of this year during his NBA job search, according to Dave McMenamin of ESPN Los Angeles. So the Lakers have already shown some sort of interest in the former All-Star.
In any case, Arenas is still a player who can shoot the ball from beyond the arc and act as a spark plug off the bench.
In his case, however, the risk may outweigh the reward.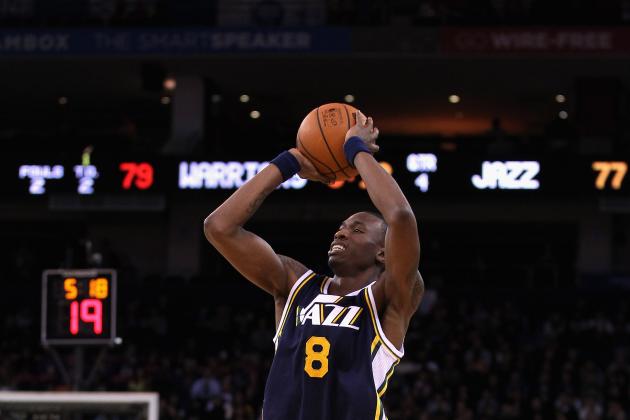 Ezra Shaw/Getty Images

Career Stats: 14.5 points, 5.8 rebounds and 1.6 assists per game
Josh Howard certainly isn't the same player he was when he averaged 19.9 points per game with the Dallas Mavericks during his career, but as a veteran role player, he could improve a lot of teams.
The former 29th overall selection in the 2003 NBA draft has been proving doubters wrong for a while. He could do the same as a bench player for the Lakers next season.
Where Metta World Peace is the defensive-minded starter at small forward on the current Lakers squad, Howard could come in and act as the offensive-minded substitute when World Peace takes a breather.
We've seen the defense/offense positional dynamic work well around the league in other situations (i.e. Tony Allen/O.J. Mayo in Memphis and Thabo Sefolosha/James Harden in Oklahoma City).
While World Peace and Howard wouldn't be the greatest defense/offense duo in the league, it would create some interesting options for the Lakers' coaching staff.
Howard will have to shake off his ugly postseason performance from a year ago, however. He averaged a measly 3.8 points on 29.4 percent shooting with the Utah Jazz.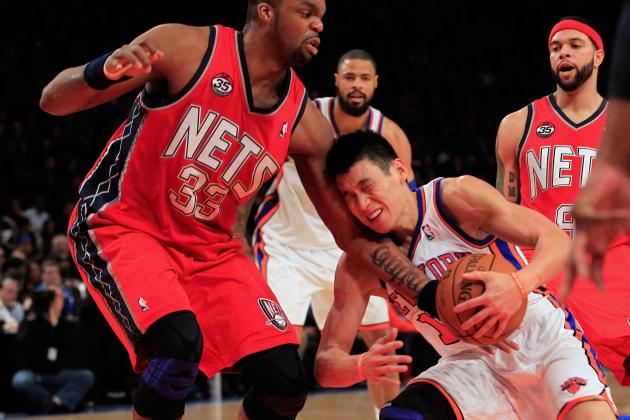 Chris Trotman/Getty Images

Career Stats: 4.5 points, 4.4 rebounds and 0.7 blocks per game
In my opinion, Shelden Williams is one of the most underrated free agents in this year's class. He's basically Drew Gooden without the minutes or the money.
Last season in 58 games (35 starts) for the New Jersey (Brooklyn) Nets, Williams averaged 4.6 points and six rebounds per contest. Not great, but not terrible either.
With a guy like Williams, there's very little risk involved. You know that he's going to shoot over 45 percent from the floor, grab rebounds and even add some hustle points in limited minutes.
Although power forward isn't exactly a position of need for the Lakers right now, considering they have Pau Gasol, Antawn Jamison and Josh McRoberts, Williams is a decent option.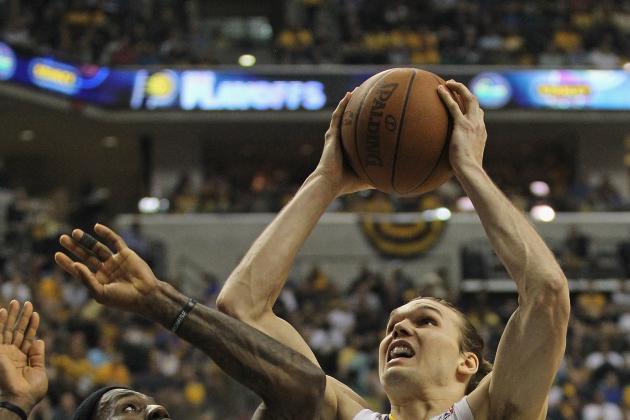 Jonathan Daniel/Getty Images

Career Stats: Four points, 3.7 rebounds and 0.8 blocks per game
Hustle is the best word to describe what Lou Amundson brings to the table.
The 6'9" power forward out of UNLV became a fan favorite during his stint with the Phoenix Suns for playing with 100 percent energy on every play and hyping up the crowd with dunks and blocked shots.
Although Amundson has had some injury troubles in the past couple years, he's still a high energy guy who you love if he's on your team and hate if he's not.
He's simply a pest who will do all of the dirty work and gain some fanfare in the process.
You can't tell me you wouldn't join in on a robust "Louuuuuuuu!" chant.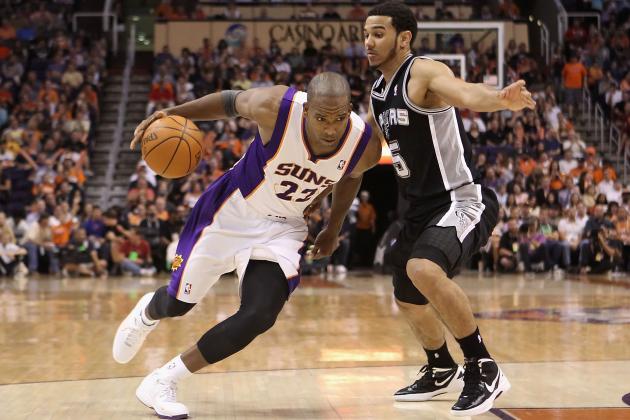 Christian Petersen/Getty Images

Career Stats: 19 points, 3.8 rebounds and 2.1 assists per game
Michael Redd had a bit of a resurgent year in Phoenix last season thanks to the Suns' great training staff. While he's not going to match his 57-point career-high ever again, Redd is still a guy who can score in bunches when healthy.
Redd scored 20 or more points in three games last season for the Suns, and appeared as if he genuinely enjoyed playing again following multiple knee injuries.
Signing him this offseason is certainly a big risk given his injury-riddled past, but the Lakers desperately need more scoring from their second unit and Redd can provide that.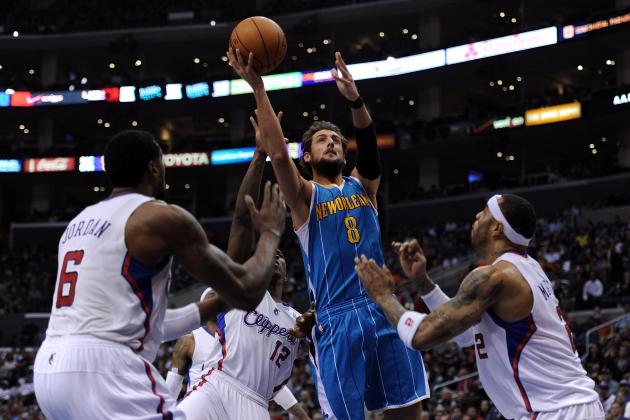 Harry How/Getty Images

Career Stats: 8.9 points, 1.7 rebounds and 1.3 assists per game
According to Sportando.net, Marco Belinelli has said that he wants to play for a contender next season. It's safe to say he doesn't want to be back with the New Orleans Hornets, and if he wants to play for a championship contender, he won't have to look any further than Los Angeles with the Lakers.
Although Belinelli could provide some scoring punch off the bench for the Lakers' second unit next season, Alex Kennedy has reported via Twitter that the Italian guard is in advanced talks with the Chicago Bulls.
If that's the case, the Lakers may already be out of the running, but Belinelli fits the prototype of a player the Lakers could use off the bench.
Update: According to Ken Berger of CBS Sports via his Twitter account, the Chicago Bulls have finalized a deal with shooting guard Marco Belinelli.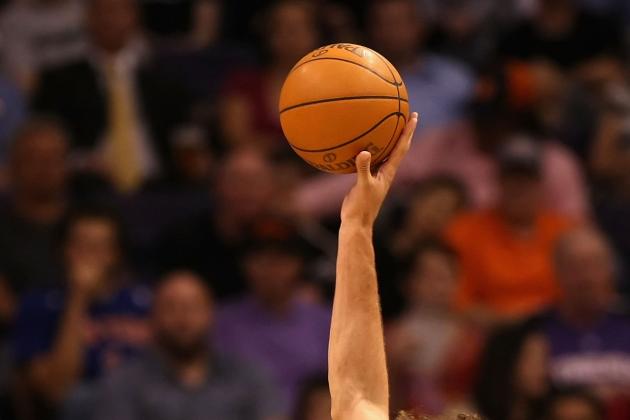 Christian Petersen/Getty Images

Career Stats: 5.8 points, 3.3 rebounds and 0.8 blocks per game
I'll preface this by saying that Robin Lopez joining the Los Angeles Lakers next season is a big long shot.
Although his size and interior defense would add much-needed depth to next year's Lakers squad, Lopez is a restricted free agent with the Phoenix Suns, so they can match any offer extended to the seven-footer this summer.
Considering that the Lakers will only be able to spend the "mini" mid-level exception of about $3 million on free agents for next season, the Suns would probably match that bargain price without blinking.
Even so, former Suns players like Steve Nash and Grant Hill have already proved their interest in the city of Los Angeles, so I wouldn't be overly shocked if yet another Sun moved his way west.
In addition, the Suns went out and signed the recently amnestied Luis Scola. With Marcin Gortat, Channing Frye, Markieff Morris and now Scola in the Suns' frontcourt, does Lopez still fit in?
That remains to be seen.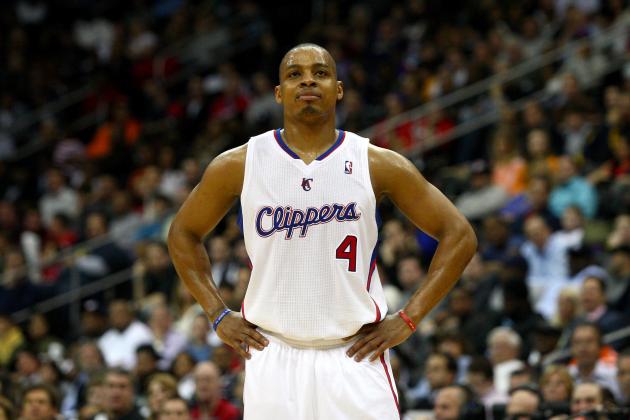 Chris Chambers/Getty Images

Career Stats: 11.6 points, 3.2 assists and 2.4 rebounds per game
Randy Foye is another free agent who falls into the "low risk" category.
Foye has only averaged fewer than 10 points per game in one of his six seasons, so it's fair to say he's a consistent scorer.
Regardless of whether Foye starts or comes off the bench, it doesn't change his scoring output. Also, the 28-year-old guard shot 38.6 percent from three-point land last season with the Los Angeles Clippers on a career-high 5.1 attempts per game.
The versatility Foye could provide by coming off the bench, either to play point guard or shooting guard, makes him an intriguing option for the Lakers to target this summer.
Update: According to Ric Bucher of ESPN, the Utah Jazz have signed Foye to a one-year deal.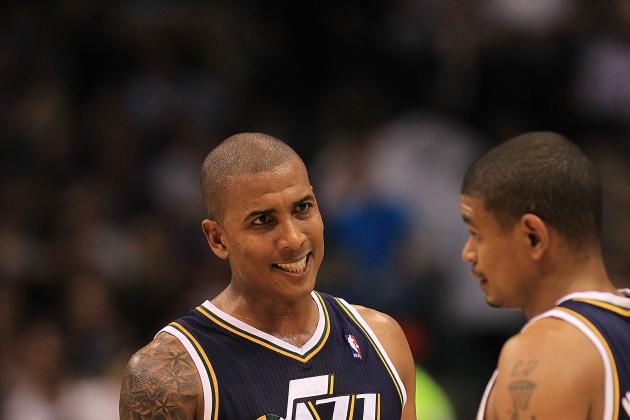 Ronald Martinez/Getty Images

Career Stats: 9.9 points, 2.8 rebounds and 1.7 assists per game
According to Matt Moore of CBS Sports, Raja Bell's contract with the Utah Jazz will be bought out. Teams on Bell's wishlist include his hometown Miami Heat, the Boston Celtics and the Los Angeles Lakers.
Despite the ongoing rivalry between Bell and Kobe Bryant over the years, Bryant actually recruited Bell to play for the Lakers the last time the defensive-minded shooting guard hit the free-agent market, according to Mike Bresnahan of the Los Angeles Times.
It's logical to believe that Bryant will still want Bell to join the Lakers and with the addition of Bell's good friend Steve Nash, the marriage between the two parties seems like a no-brainer.
Bell would bring unrivaled tenacity, three-point shooting and defense to the Lakers second unit. He just needs to stay healthy to prove he can still do those things.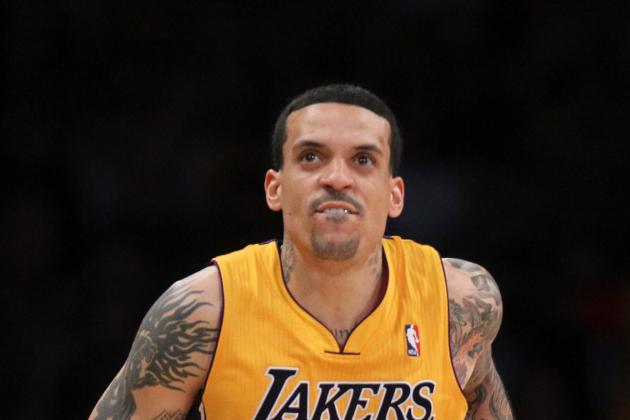 Jeff Gross/Getty Images

Career Stats: 7.3 points, 4.5 rebounds and 1.7 assists per game
Matt Barnes was born in Santa Clara, California and went to college at UCLA, so it's safe to say Los Angeles is Barnes' true home.
Barnes has spent the past two season with the Lakers as a solid glue guy off the bench. He rebounds well, defends well and can even knock down the occasional three-point shot.
According to Brian Kamenetzky of ESPN Los Angeles, Barnes future with the Lakers is uncertain.
Injury troubles, coupled with good (not great) play, could lead the Lakers to look in a different direction. However, Barnes is a solid safety net option as we watch the free-agent pool run dry.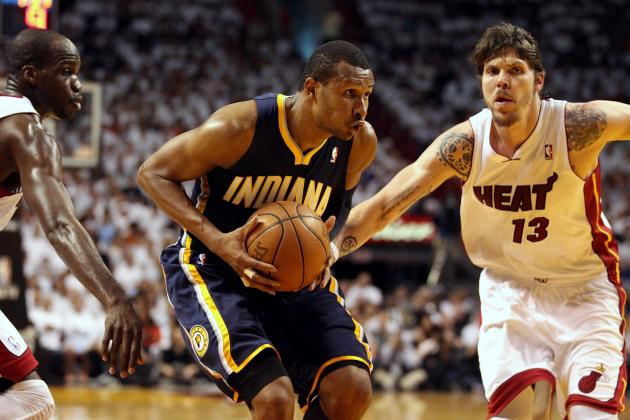 Marc Serota/Getty Images

Career Stats: 12.5 points, 2.4 assists and 2.2 rebounds per game
As a former Sixth Man of the Year award winner, Leandro Barbosa would answer the call for the Lakers' need of bench scoring.
He'd have to accept taking a big pay cut to play for the Lakers next season, but chances are he'll take a pay cut from his previous contract regardless of where he ends up.
The Brazilian Blur isn't a great defender, but that doesn't mean he won't give you max effort on that end of the floor.
He can shoot the three, drive to the basket and he has a well-established relationship with Steve Nash from his days in a Suns uniform, so team chemistry shouldn't be a problem.
This signing makes sense for a lot of reasons.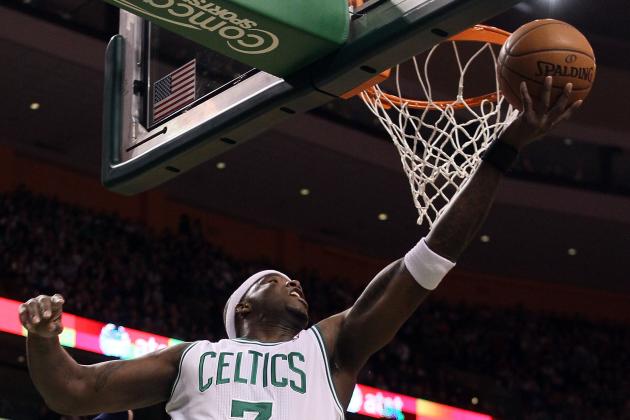 Elsa/Getty Images

Career Stats: 13.7 points, 7.4 rebounds and 1.9 blocks per game
According to Matt Moore of CBS Sports, the Los Angeles Lakers are close to adding free-agent big man, Jermaine O'Neal.
The former MVP candidate has had a lot of trouble staying healthy in recent years. He played just 25 games last season for the Boston Celtics and only 24 the season prior.
Even though there's a huge injury risk that accompanies an O'Neal signing, the interior defense he could provide in a bench role would be valuable to the Lakers.
Protecting the basket is a huge priority for every NBA team, but now that the Lakers have Steve Nash, who sometimes has difficulty guarding his own shadow, having a plethora of post defenders would be a huge security blanket for Nash's one shortcoming.
Again, O'Neal staying healthy throughout an entire season seems about as likely as hearing that every member of the Lakers' roster got struck by lightning this summer. Despite this, O'Neal could provide depth and a defensive presence, even in limited minutes.