ROH Review: Showdown Through Best in the World (Part 2)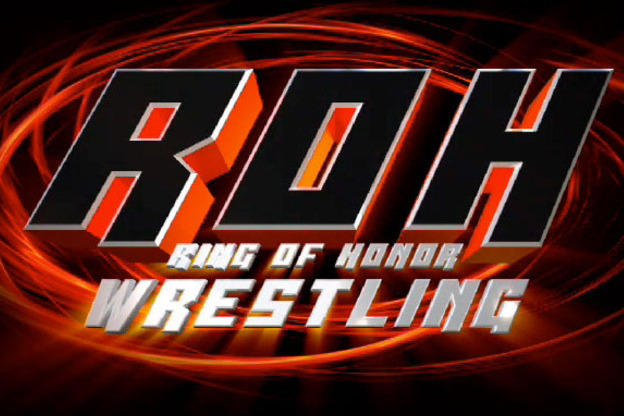 If you had asked for my thoughts on Ring of Honor before Best in the World, I would have been enthusiastically positive. The end of the Richards Era, the Kevin Steen Freight Train, the Briscoes/Wrestling's Greatest Tag Team rivalry and consistently fantastic matches from Jay Lethal, Michael Elgin and Eddie Edwards had me in an excellent mood leading up to Best in the World.
Although the underwhelming Best in the World made my enthusiasm far more guarded, the last few months of Ring of Honor have made me optimistic for what is to come.
Here are a few more thoughts on the last several months of Ring of Honor.
(Editor's Note: I was in Britain for the last two weeks. Most of this was written before I left. These thoughts are on Ring of Honor Wrestling through Best in the World. Nothing after Best in the World is included here. Heck, I don't even know what has happened since.)
Begin Slideshow

»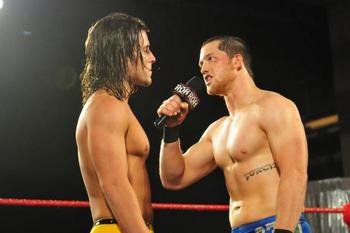 Kyle O'Reilly is a fantastic heel. His character is so thoroughly whiny and annoying that even ROH crowds can't cheer for him. It's a credit to his abilities as a heel.
Adam Cole has been quite deserving of his recent accolades and attention as well.
The two put on an incredible match at Best in the World, albeit an uncomfortable one to watch. The crimson was certainly a mistake, but that brutal, bloody match did wonders for both of them.
O'Reilly gained critical tough-guy credibility before he takes on Davey Richards, and Adam Cole lost that pretty-boy aura that's been holding him back.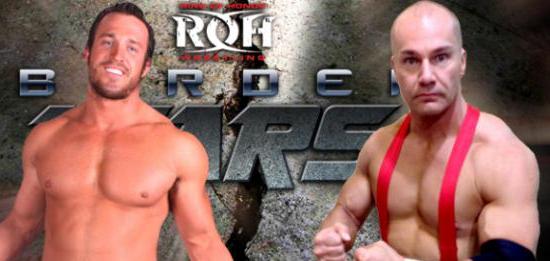 Lance Storm is one of the greatest wrestling technicians of his generation, and his ROH appearances did not disappoint.
His first match against Mike Bennett, a defeat followed by a post-match embarrassment, was incredible. His equally fantastic rematch victory was exactly what should have happened. Mike Bennett's character should have gotten cocky and overconfident, leading to his downfall.
We got two excellent matches and one great story.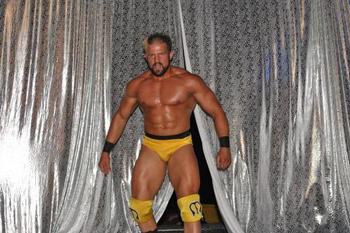 Mike Bennett has made major strides over the last year. ROH's strategy of sticking him in matches with superior wrestlers is paying off in spades.
But seriously, what on earth happened at Best in the World?
Bennett loses in five minutes to the guy that sort of threatened his girlfriend with some pretty bad stuff? (PS: Maybe Mike Mondo isn't your choice for "Guy to Hand a Microphone" when live.)
I try very hard to find hidden gems in terrible segments, hence my growing love of Heath Slater, but there was nothing redeemable in this segment.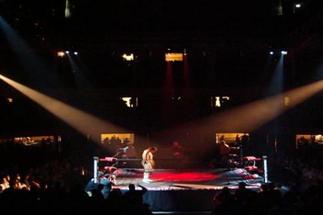 That segment, however, was what that crowd deserved. I've written about the Hammerstein crowd before, saying that they needed to be the show instead of part of the show.
Kevin Steen tore them down at the end of the night, but Ring of Honor should have known better than to try and turn this crowd against Steen, especially when they have the chance to be irreverent and the center of attention.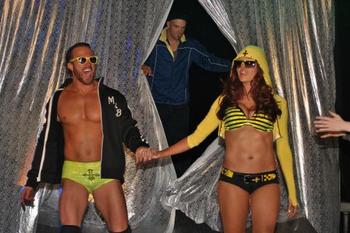 During the excellent Bennett/Edwards rematch on ROH Television, a young teenager spent the entire match staring at Maria's rear end. I don't blame him.
First, it's an incredibly impressive rear end, so there's that. Second, the kid's fourteen. It is completely unreasonable to expect or ask him to do otherwise.
That said, by the end of the match, his dad was joining in, capturing Maria's backside with his phone camera. I suppose it's great to be the "cool dad," but I hope to avoid explicitly teaching my children to objectify women.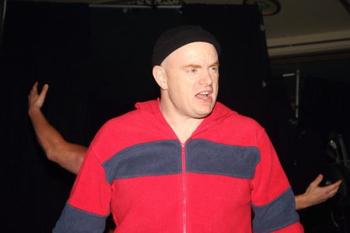 While we are on the topic of Bennett, do ROH referees not have the authority to eject people from ringside?
If Brutal Bob pulls the referee out in the middle of a three count, how is he allowed to continue at ringside? If the referee catches Truth Martini grabbing a competitor's leg, why are there no consequences?
ROH is great at addressing many of the illogical elephants in the room of professional wrestling, but this one is still there.
Two straight pay-per-views with lost feeds and then loose ropes that butchered the opening match at Best in the World? ROH better get used to third fiddle until they can pull off a pay-per-view without a serious mishap.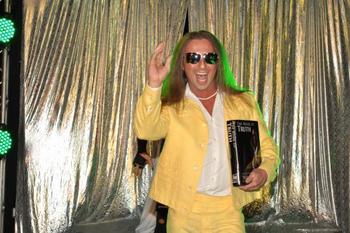 The rumor from WrestlingNewsWorld.com is that the Guardians of Truth were supposed to be the Motor City Machine Guns before Chris Sabin hurt his knee. What we got to replace them was a mess.
I get that ROH wants the Briscoes on the card, but there has to be a better way of doing it than Truth Martini finding some guys to try and Twin Magic their way to victory.
No one looked good at the end of this match. ROH would have been far better served throwing Coleman and Alexander at the Briscoes. At least we would have gotten a good match out of it.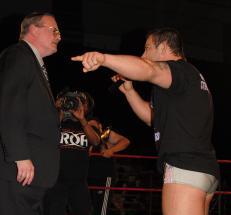 The ROH television episode before Best in the World ended in a brawl between Kevin Steen and Davey Richards. It was predictable, but it actually set up the pay-per-view. It was great to see, even in the "it's about time" sort of way.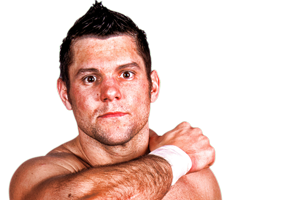 I love the new direction for Eddie Edwards. He refuses to accept tainted victories. He shakes hands after everything.
I gravitate towards shades of grey over black and white, but Edwards has the perfect look and demeanor for this type of character.
The best part about this is the true ending of the Richards/Edwards feud. Remember when Kyle O'Reilly turned on Edwards for training elsewhere and Richards questioned his integrity not long after?
Now Edwards, just as he always has in the past, is acting like a man of honor. Meanwhile, Davey Richards is kicking referees and O'Reilly is abandoning yet another friend. Now we know who was right the entire time.
In addition, his wrestling is top-notch. When you keep him away from Richards, he'll give you a great match every time.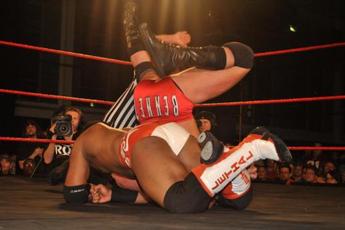 I used to hate roll-up finishes. I thought they were a lazy way to end matches. I practically viewed them as unfair.
I was stupid.
If professional wrestlers are "professionals," they should do lots of scouting against their opponents, right? Therefore, they should be well prepared for their opponents' finishers. It makes sense that one competitor would lose focus on peripheral possibilities and be caught off-guard by a roll-up.
One can argue over the point of creating a matchup, then refusing to give a definitive answer as to who is better.
However, there is a reason I rarely know who is going to win ROH matches, while I know that every time Sheamus is on television, that segment is going to end with someone who is not Sheamus getting kicked in the face, probably from behind.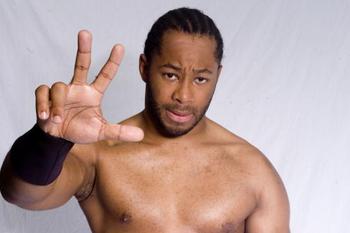 Overall, I believe Ring of Honor has done quite well for itself since the 10th anniversary show. At least two-thirds of my thoughts have been positive, and the positives were far more important than most of the negatives.
Again, please feel free to leave any thoughts below.
Stay tuned for the return of regular reviews as soon as I start watching the episodes I missed while abroad.
When reviews return, I think the format will be similar to this one. I enjoyed writing these reviews far more. I felt much freer to approach Ring of Honor however I wished, rather than feeling constrained by the show's format. Same great taste, different label.
Until then, take care.

Please Stand By photo courtesy of lifeskate.com
All other photos courtesy of rohwrestling.com