USA vs. Argentina: Breaking Down Key Matchups for Crucial Olympics Trial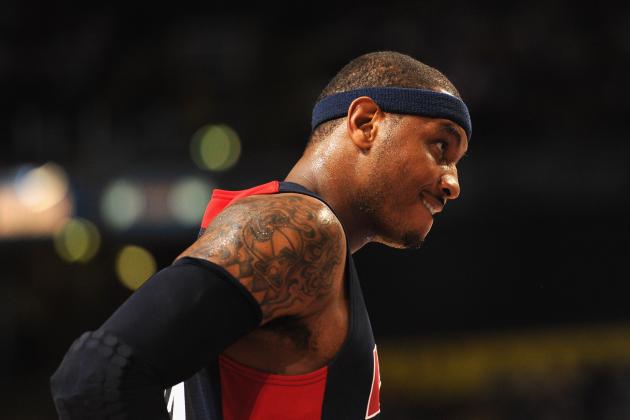 Stu Forster/Getty Images

On the heels of a 118-78 rout of Great Britain, Team USA now has the opportunity to make a far more important statement in Sunday's exhibition against Argentina.
The Argentinians won the gold medal in 2004 and have been known to make some noise on the international stage thanks to their scrappiness and talent alike. It doesn't hurt that several of their players either play or have played in the NBA.
While no team holds a candle to the United States' depth and talent level, Argentina is as well-equipped as any to make the gold-medal favorites work for everything they get.
The two countries will face off again in the final game of the preliminary round on August 6, so this contest previews what could be an important game for both clubs.
Who prevails will ultimately hinge on the results of individual matchups. Here's a look at a few that should take center stage.
Begin Slideshow

»
Patrick Smith/Getty Images

Chris Paul started the first two exhibition games for Team USA, but Deron Williams took over against Great Britain and had an impressive 19-point performance to show for it.
He's also the most logical choice to face off against Pablo Prigioni, a 6'3" point guard whose size and defensive ability could give Paul a bit of trouble. Williams has a significant strength advantage against Prigioni along with similar height.
And, given how efficiently Deron Williams scored against Great Britain, it makes some sense to ride the hot hand.
The 35-year-old Prigioni has loads of experience and the passing ability to show for it, but he's no contest for Williams, Paul or even Russell Westbrook should he see some minutes at the point.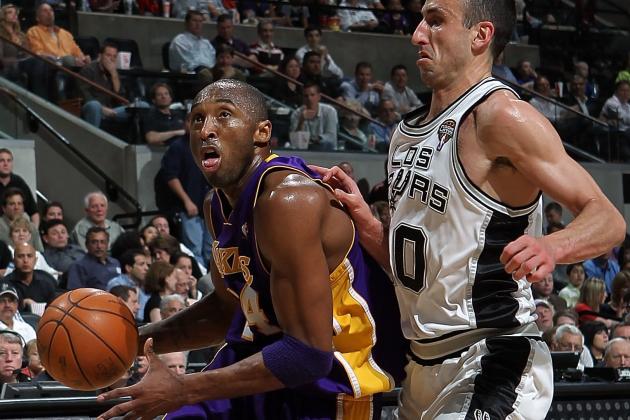 Ronald Martinez/Getty Images

This won't be the first time Kobe Bryant and Manu Ginobili lock horns.
The two veterans have been rivals at the NBA level for years, so it's only fitting that they take their duel to the world stage. Bryant has an edge on Ginobili in the athleticism department, thanks in large part to his still-lethal quickness.
Nevertheless, with both now in their 30s, they rely more heavily on skill and talent than physical tools alone.
It's hard to imagine two players with better footwork on the perimeter, and their craftiness at the basket is just as remarkable.
They're also intelligent defenders willing to take risks while remaining in position and taking a team approach.
Bryant has the edge, and he always has. But Ginobili means far more to his team than Bryant in this particular scenario, so don't be at all surprised if Manu has the bigger game.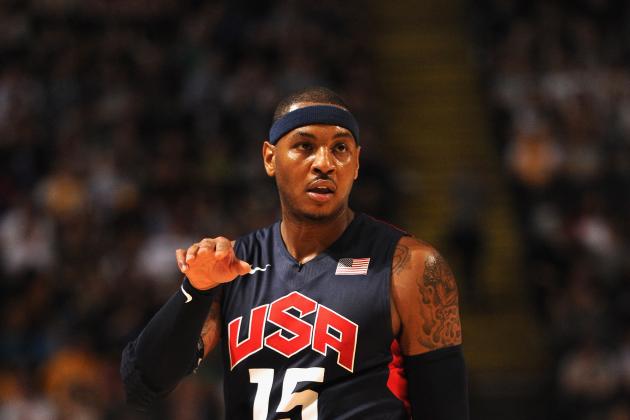 Stu Forster/Getty Images

Kevin Durant might once again get the start at small forward, but there's a good chance Carmelo Anthony winds up facing off against former NBA role player Andres Nocioni whenever possible.
Nocioni is a tough, physical defender who's always had a non-stop motor. What he lacks in talent, he makes up for in sheer effort. While it's not entirely the case that he could give Durant all that much trouble, Anthony is probably better-suited to weather the storm.
Anthony's strength and quickness put him in prime position to create space against defenders who like to get a little too close for comfort.
Nocioni won't inflict too much damage on offense. He's been known to spot up on the perimeter, but Team USA's superior length should be able to keep him in check.
Whoever takes him on will have the advantage in this matchup.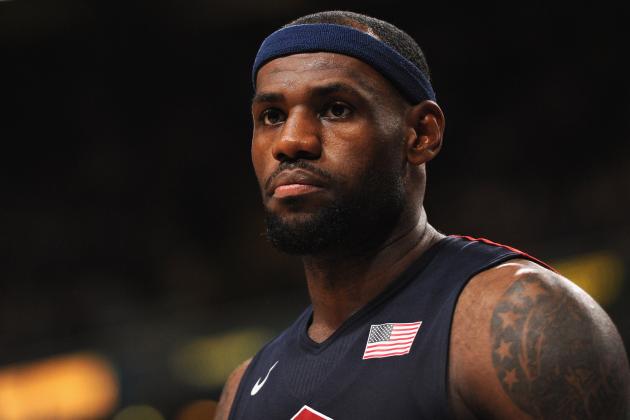 Stu Forster/Getty Images

LeBron James may have spent most of his career as a small forward, but he's increasingly becoming an even more valuable asset at the 4.
Given his size, strength and athleticism, even larger opponents still struggle to match up against him. He's shown in the NBA that he can hang with the likes of Kevin Garnett in the post, so there's no reason to believe he can't do the same against Luis Scola.
After being amnestied by the Houston Rockets, Scola will sign on to play for the Phoenix Suns next season. His NBA credentials aren't half bad, but he won't have an edge over the three-time MVP.
Just as James has the advantage in every other matchup that comes his way, he'll continue to have it in this one.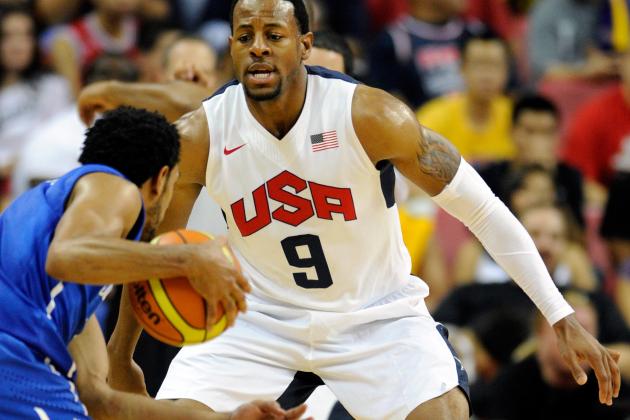 David Becker/Getty Images

Andre Iguodala might not be the most exciting part of Team USA's elite roster, but he plays an important role off the bench.
That's all the more true against teams that bring a solid scorer off the bench, and Argentina is certainly one of those teams.
Carlos Delfino has been good enough to hang around the NBA primarily because of his long-range ability. He's an efficient perimeter shooter who plays the game intelligently, and he's accustomed to creating a spark for the Argentinians.
That's where Iggy comes in.
Iguodala is one of the NBA's best all-around perimeter defenders, and he'll almost certainly be asked to keep Delfino in check. Given his history of shutting down far more potent scoring threats, this challenge shouldn't be a problem.