MMA: 4 Things That Make Current Fans Feel Old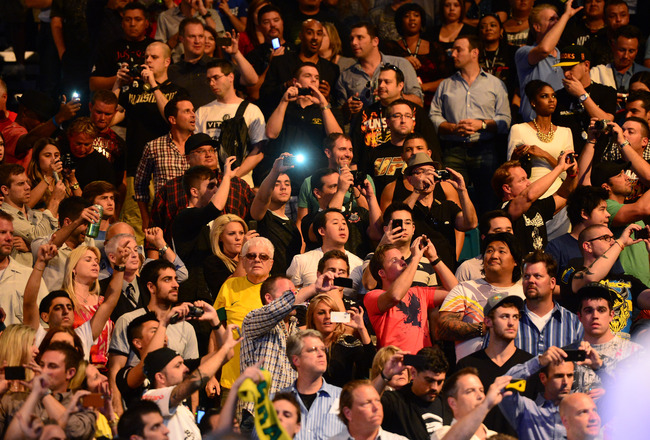 Mark J. Rebilas-US PRESSWIRE
Those of us who have followed the sport of MMA for well over a decade in one form or another are starting to feel like old men. So much has changed since the UFC brought MMA to a mass audience back in November of 1993.
We have watched the evolution of the sport from the ground up. It has been a sight to behold.
Now, in 2012, the UFC is a global brand with a legion of fans; putting on events for national network television and PPV, bringing in over a million buys. Children have action figures, fighter t-shirts are sold in local stores and you hear discussion about fights in the strangest of places.
Here are just four things that makes us feel old.
Fan Expos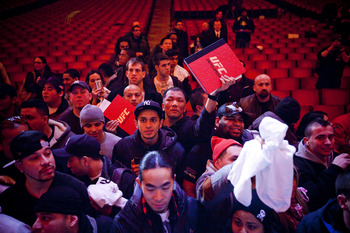 Michael Nagle/Getty Images
It is not so much that there is a convention for MMA, but who is attending. When you see photos and video of the attendees you notice how young they are.
Children are standing in line waiting for a picture or autograph of a mid-level fighter for the UFC.
There used to be a time no one would recognize a fighter. They had the luxury of not being famous. Those times are virtually gone. Fighters are more recognizable now, and the top tier of athletes are bona fide celebrities.
It is a sport that has grabbed our youth. Children idolize these athletes. The popularity of the sport has risen to make the Expo an event in itself. No one thought it was possible in the late '90s.
It was our sport. Now it is everyone's sport.
Mainstream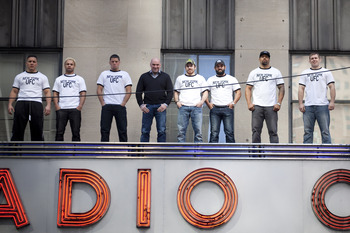 Michael Nagle/Getty Images
The new fans may not know this, but there was a time in MMA history where we had to wait on physical video tapes to arrive to watch the sport. Not fancy DVDs or digital downloads or streams. Clunky VHS tapes.
Then the Internet became more widely available to assist with keeping up with the sport.
Now, we are spoiled. Truly. We, as fans, are spoiled.
The UFC airs every single fight. Facebook, Fuel TV, FX, FOX and PPV. Strikeforce has began airing preliminary bouts on Showtime Extreme. Fringe promotions like Invicta, Bellator and Tachi Palace have free streams online.
Every fight is at our fingertips. But the memories of tape traders and video rentals will make the old guard chuckle at how we used to have to keep up with MMA.
Retirements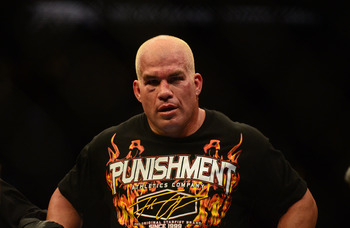 Mark J. Rebilas-US PRESSWIRE
The pioneers had all but left and the new breed of fighters emerged to lead the sport into prominence.
Randy Couture, Chuck Liddell, Tito Ortiz, Fedor and many others.
Now, they are gone too.
It is the natural evolution of sport, but these were fighters we watched debut and now they are retired. We watched them grow as fighters and lead the sport to new heights. And to watch them fade into obscurity while young twenty-somethings lead the new charge we begin to look around for our walkers.
To all of you new fans who adore a young contender or champion, give it 10 years. When they retire you will wonder where the time went, and thinking of their performances will make you feel nostalgic for this era of MMA.
Young Guns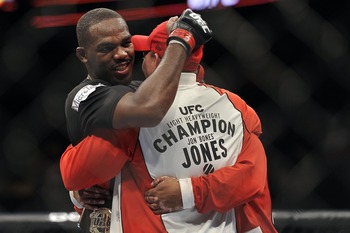 Paul Abell-US PRESSWIRE
The UFC Light Heavyweight Champion Jon Jones won the title at 24. One of the top welterweight contenders, Rory MacDonald, is 22. Bantamweight contender Michael McDonald is 21.
The influx of elite young athletes charging up the rankings will make you feel as if you have wasted your youth. At 21 years of age, many of us were just trying to figure out where to order pizza from for a dorm party.
As these athletes dominate their competition, their much older competition, one realizes the power has shifted to the young guns.
It is impressive to watch, but realizing just how young the new faces of the company are does nothing to reinvigorate one's youth.
Keep Reading