WWE Raw's 1,000th Episode: The Top 5 Divas in Its History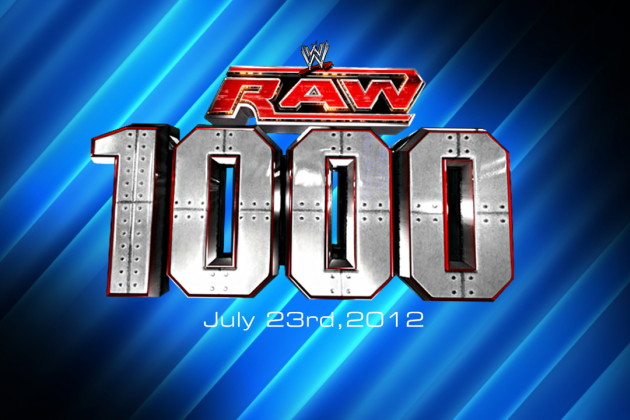 The WWE has seen many women come and go, but there are a select few that have left strong impacts on the culture of the wrestling world as a whole. These women brought something different to the table, or something never before seen.
It's interesting to note where women's wrestling is now in the WWE considering how much it used to mean to the company. The women used to be a draw! They used to sell merchandise! They were just as important as the men!
And now they're a pathetic sideshow for the average viewer.
It's sad, which is why I think it's important to take a trip down memory lane and recognize Raw's top Divas. Without further ado, let's begin.
Begin Slideshow

»
Sunny is truly the original Diva of the WWE. She was the first to do the posters, interviews, magazines, photo shoots and so on. She rose to prominence only through her charisma, really. And she set the bar for attractive women in the company from the get-go.
While Sunny did it first, I think it can be said that Sable did it better. At least for the fans. Sable was probably doubly as popular as Sunny was due to her being inserted into the Women's Championship picture. Oh yeah, and because she was pretty hot too.
Chyna is and forever will be the first symbol of true female empowerment in the WWE. She stood toe to toe with the men, pummeled the women and entertained as best she could while doing it.
Unlike the previous women on this list, Lita isn't just an icon for what she did, but for the way she did it. She was the badass girl next door we all wished we knew. With multiple championship reigns under her belt and unrivaled fanfare, Lita is without a doubt one of Raw's best Divas ever.
Could there really be any other No. 1? When you go beyond "pop size" and "likability" and you look at the overall, Trish Stratus is definitely Raw's greatest Diva ever. She has the most Women's Championship reigns under her belt with a record seven wins, she's a three-time Babe of the Year, one-time Hardcore Champion, had countless magazine covers and the list goes on and on.
She did more in six years than most do in 15, and there's a reason for that.
Her charisma caught you from the moment you saw her, and she never failed to disappoint. Many say her success is all due to management, but they fail to recognize the fact that she was an exceptional talent. Her ring work was crisp, her mic work was phenomenal and she made the most of every opportunity.
Try to name another Diva who was on point like Trish. Exactly.