Miguel Cotto: 5 Potential Opponents for His Next Fight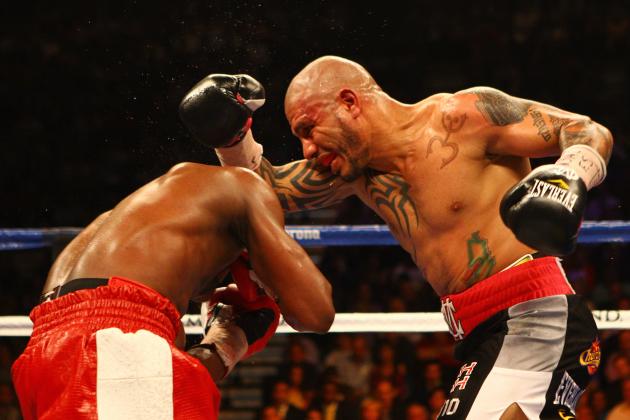 Al Bello/Getty Images

In the aftermath of Miguel Cotto's May fight against Floyd Mayweather, a fight in which he lost a very tough but clear decision, Cotto has earned the right to take a little break from the ring.
However, according to BoxingScene.com, he plans to make a return to the ring in December at Madison Square Garden in NYC. Therefore, it's about time to start looking at potential opponents.
Cotto has definitely still got a lot left to give to the sport, and he'll be looking for big paydays, title opportunities or both from here on out.
With that being said, who will he fight next?
Here are five fighters that could provide him with one or both of those necessary conditions.
Begin Slideshow

»
Ethan Miller/Getty Images

This is the natural matchup and a fight that would universally be acclaimed by boxing fans.
Alvarez is one of the fastest rising young stars in the sport, and he appears to be ready or near ready for Cotto. Assuming Alvarez gets through Josesito Lopez on September 15, I think his handlers at Golden Boy promotions would finally let him get in the ring against Cotto.
As for how the fight would go, Cotto probably wins, but it would be an all-out war. There's no other way that this fight could go than being wildly exciting. What's more, given that it would be a Mexico-Puerto Rico matchup in MSG, the atmosphere would be electric.
Hopefully this fight happens soon.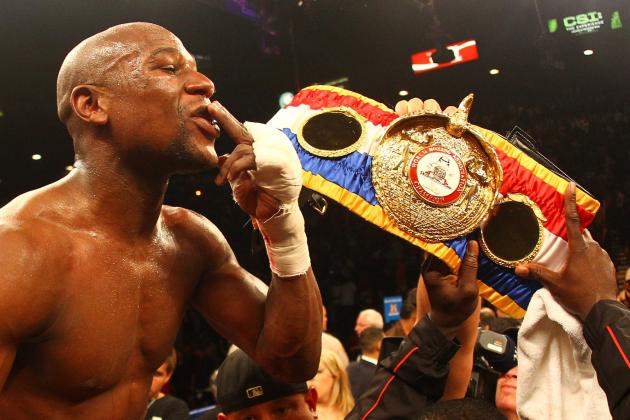 Al Bello/Getty Images

While it's a fight that boxing fans wouldn't necessarily want to see as much as the others on this list, it's a fight that makes a whole lot of financial sense.
Everyone involved would earn piles of money.
It's not really a fight that's needed, though. Their first fight was well in doubt after eight rounds, as most had it even at 4-4. However, Mayweather took over to sweep the last four rounds on my card and pull out the win convincingly.
Cotto probably doesn't want this fight, either. I think that he'd rather fight another guy who he would have a real shot at beating. He gave a great effort, proved he's not shot, and earned the respect of a ton of people against Mayweather.
He doesn't need to fight him again, unless he just wants one last big paycheck.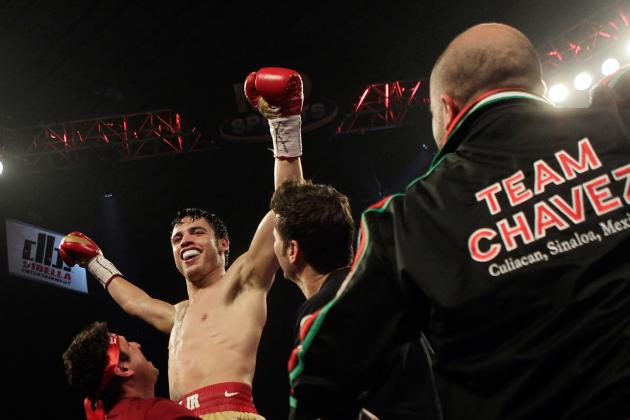 Bob Levey/Getty Images

If Chavez Jr. can get through his highly anticipated September 15 matchup against Sergio Martinez—something I don't think he'll do—a fight with Cotto would be absolutely huge.
Let's for a second assume though that Chavez Jr. pulls off the upset.
Martinez would want a rematch, but he only fights every six months or so, so he'd be ruled out for December.
Chavez is very active, and with the money he'd get to fight Cotto, he would take the fight without hesitation. It would be fascinating to see how Cotto would deal with an opponent who would be five inches taller than him and probably outweigh him by 15 pounds on fight night.
Nevertheless, the chance to win a title in a fourth weight division would tempt Cotto enough to take on the challenge.
It would be an exciting fight for as long as it lasted. Would Cotto be able to hurt the much bigger fighter? That would be the main storyline going into that fight, and honestly I don't really know if he could.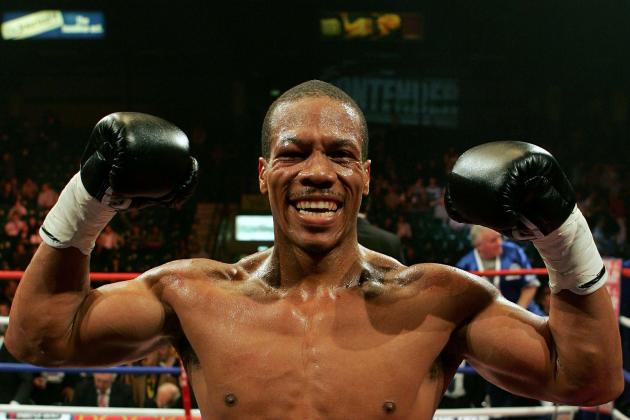 Matthew Lewis/Getty Images

K9 has long been one of my favorite fighters in the sport. Ever since his run on The Contender, he's actually put together a very nice career. He's not lost a fight in four years, and was able to win the IBF light middleweight title in the process.
K9 is 39 years old, but still has a lot left in the tank.
I guarantee you that he would accept a fight against Miguel Cotto without even hearing what he was going to get paid, because it would be the biggest check of his career. Not to mention, if he could win, it would set him up for yet another huge payday down the road as he closes out his career.
K9 is a real solid fighter, and after a career in which he's dealt with a lot of promotional issues, and always been underestimated, he deserves a chance to make some money and get a big fight.
As far as Cotto is concerned, he'd view this as a way to get another world title quickly in a fight that's a little easier than a matchup against the other guys on this list.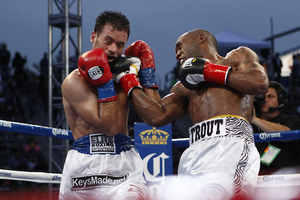 Like K9 Bundrage, Trout also has a title belt at 154. Cotto would be a huge favorite to defeat Trout, so he could collect a belt relatively easily if they were to fight.
Trout is largely unknown to casual fans and it could be a hard sell if they were to put it on PPV, so there could be an issue with money. However, getting a belt back easily and immediately could really entice Cotto to take this fight.
Trout's certainly not a bad fighter, he has solid skills and is good all-around. Nevertheless, he's not in Miguel Cotto's league in terms of overall ability. Cotto probably knocks him out inside of six rounds.
Out of all the fights on this list, this is definitely the least likely to happen.
With that being said, in boxing, you just never know.
Follow Me On Twitter: @rlongo924