Comparing Each AFC East Team to a Hollywood Actor's Career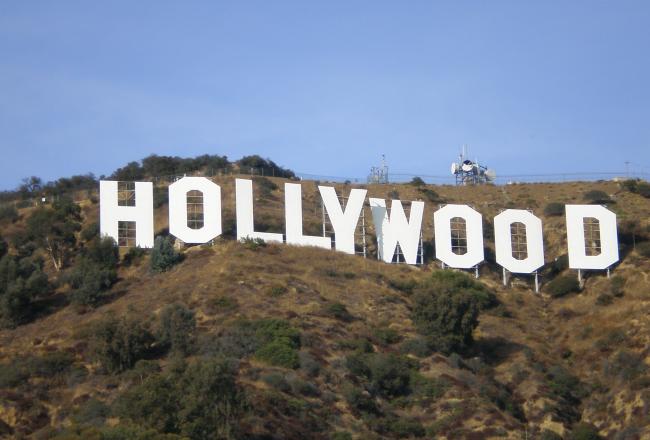 Much like Hollywood actors, NFL franchises go through ups and downs. Like the actors, all these teams can do is try their best to adapt to their surroundings and try to outperform their competition to earn work and climb to the top of the mountain
These thoughts led me to wonder, how do AFC East teams compare to the careers of some of Hollywood's most (and least) notable actors?
Remember, I'm not comparing the teams to the actor, but to the career they've enjoyed (or, in some cases, haven't enjoyed).
New England Patriots: Betty White
Like Betty White (seven Emmy Awards, 20 nominations), the Patriots are quite the decorated franchise, especially as of late, but they weren't always successful, and had to work their way up as an expansion team.
But now, they're as synonymous with success and being on the top as the Golden Girl of acting. In fact, their sustained success through an era where so much has changed in the NFL is reminiscent of White's success, which has continued to grow even as the Hollywood landscape has shifted.
The Patriots are trying to beat the hands of time, a feat which White has accomplished for over a decade to remain prominent even into the later years of her life. But all good journeys must come to an end at some point, right?
New York Jets: Corey Feldman
The Jets haven't quite gone to these embarrassing lengths, but their attempts to recreate their early success have been just as much of a spectacle as Feldman singing "What's Up With You?"
Early success followed by years trying to regain that glory. That's the name of the game for most child stars, and it's the name of the game for the Jets, as well.
Between "The Goonies" and "Stand By Me," it looked like Feldman's career was getting kicked off on the right foot. But like the Jets, Feldman achieved the pinnacle of his success quite some time ago, and has been trying to recreate that magic ever since.
Who knows when, or if, Feldman will ever return to prominence in Hollywood; who knows when the Jets will return to the mountaintop in the NFL.
Whatever they accomplish, though, it has to be better than Dancing on Ice, right?
Buffalo Bills: James Earl Jones
Always a bridesmaid, never a bride. That's the story of the Buffalo Bills franchise and James Earl Jones' career.
Jones has enjoyed his share of lead roles, but is typically known for his roles as a supporting actor. His part in "Field of Dreams" comes to mind, as well as his role as Thulsa Doom in "Conan The Barbarian."
Interestingly, Jones is perhaps best known for a role where he was never even on the screen, as the voice of Darth Vader in the "Star Wars" trilogy.
Unlike Jones, though, the Bills have rarely been the villain, as they have almost always been the underdog.
Miami Dolphins: Sylvester Stallone
Between remakes of Rambo and Rocky, Sly just can't seem to let go of the past.
That's been life with the Miami Dolphins ever since the 1972 undefeated season. Yes, they were and are the only ones to accomplish it (much to the chagrin of Patriots fans), but do they need to pop the champagne and make such a big deal out of remaining the only undefeated team in the NFL year after year?
Would anyone forget that Stallone made national icons out of a war hero and a boxer from Philadelphia if he didn't keep reminding us by slowly killing the characters he made into icons? Likewise, would anyone forget the Dolphins achievement if they didn't have to come out year after year to remind everyone?
Give them credit, they found a niche and are maximizing it. But ever since those dominant days of old, there have been a lot of gaffes. The sooner we can put Stallone's forgettable role in "Spy Kids 3D: Game Over" behind us, the better we'll all be.
Erik Frenz is the AFC East lead blogger for Bleacher Report. Be sure to follow Erik on Twitter and "like" the AFC East blog on Facebook to keep up with all the updates.

This article is
What is the duplicate article?
Why is this article offensive?
Where is this article plagiarized from?
Why is this article poorly edited?