Neymar: Why London 2012 Can Be Coming-out Party for Brazilian Wunderkind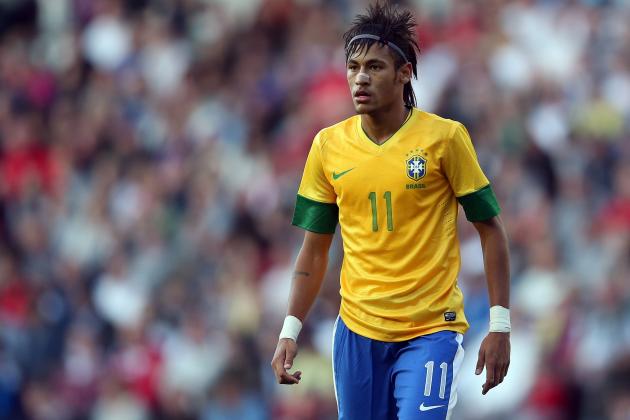 Julian Finney/Getty Images

For the last three years, Neymar has emerged as the next great Brazilian talent. Though he has yet to play in Europe, Neymar's exploits with Santos have earned him numerous honors and praise from fans across the globe.
The best player on a stacked squad that includes Pato, Hulk, Oscar and Lucas, Neymar appears poised to star above the rest of his peers in what is the most talked-about Olympic football tournament in memory.
Brazil may not the most glamorous group, but Neymar will shine for the rest of the world to see in what will be the biggest tournament in the 20-year-old's career.
Here is why you can expect Neymar to become one of the biggest stars of the 30th Olympiad.
Begin Slideshow

»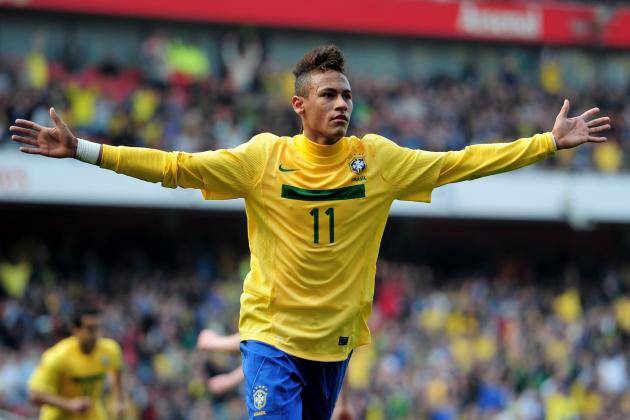 Jamie McDonald/Getty Images

A major reason why the 2012 Olympics will be so popular is that they will be played in London, which is the unofficial media capital of the world. The English media has long been known for their opinions involving football, which have influenced millions of people.
Though Neymar has played in England before, playing a tournament there will raise his stature even more. The media will use these Games as a chance to play up his ability, which could result in a mega-transfer down the road.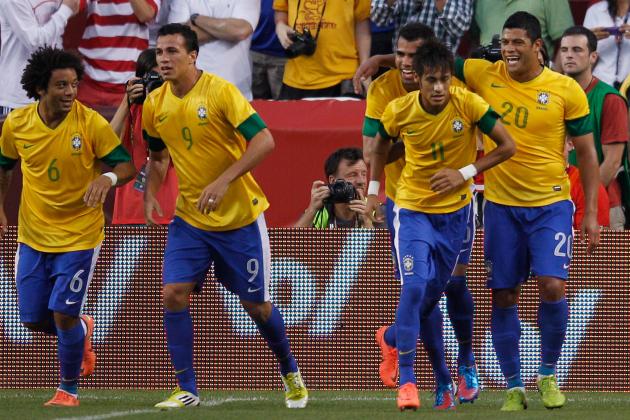 Rob Carr/Getty Images

When you look at the talent around Neymar, it is appropriate to salivate. Hulk, Pato, Lucas and Oscar are just some of the stars that will surround Neymar in these Olympic games.
Neymar will also have the benefit of having previously played with many of these players not only in Brazil, but also on the senior international level during the last two seasons.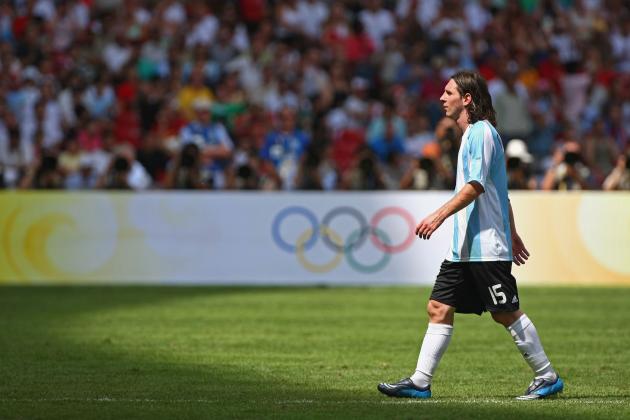 Alexander Hassenstein/Getty Images

Four years ago, Lionel Messi was not yet considered to be the best player in the world. But the young Barcelona star broke out and led Argentina to their second consecutive gold medal.
Fast forward to the present, and Neymar has the exact same opportunity as Messi had in Beijing. Neymar is known, but he is not yet considered to be in the top tier of footballers in the world, due in large part to a lack of exposure outside of South America.
Considering how many stars have risen in Olympic play, Neymar will have a great chance to join them this year.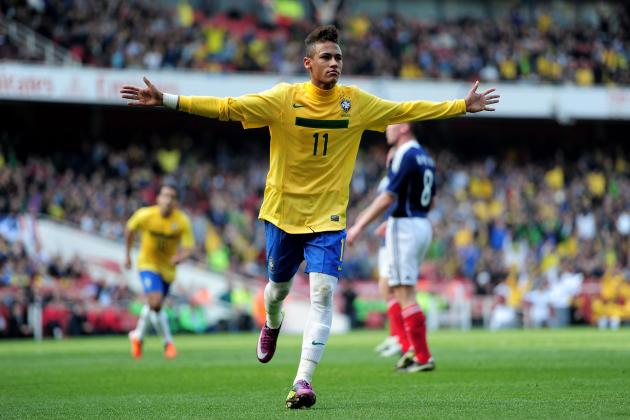 Jamie McDonald/Getty Images

Since his first call-up in 2010, Neymar has found himself starring for Brazil on multiple occasions in friendlies.
Just over a year ago, Neymar bagged a brace against Scotland at the Emirates. Several months later, Neymar again took to a pitch in London, though this time it was at Craven Cottage against Ghana. Though he did not score, Neymar had another strong performance in this particular friendly.
And then there was Neymar's performance against the Great Britain squad just several days ago in Middlesborough.
Neymar can look to translate his prior performances into these Olympics, though none of these three grounds will be used in these games.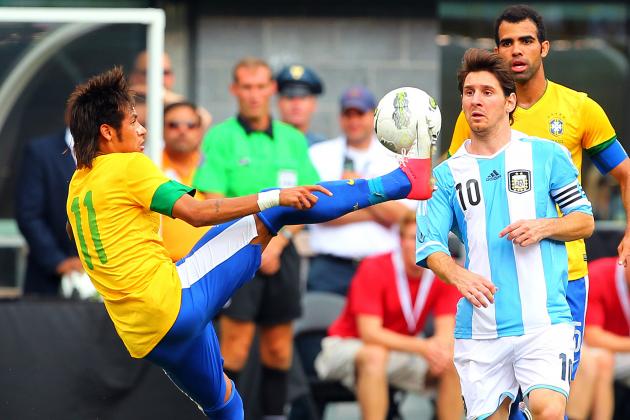 Rich Schultz/Getty Images

Winner of the Campeonato Paulista. Named South American footballer of the year for 2011. Top scorer in the Copa Libertadores. Winner of the FIFA Puskas award for this goal.
No matter how you put it, Neymar has been outstanding during this past season. He has 30 goals in 31 appearances for Santos. And of course he now will play in the Olympics with a legitimate chance to win gold.
If his recent record is an indication, Neymar could continue this great spell through the Olympics.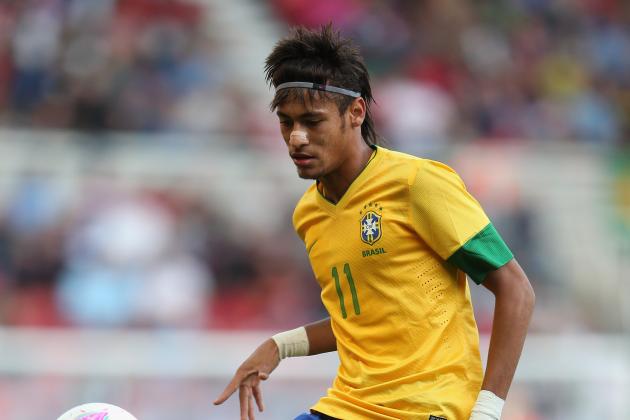 Julian Finney/Getty Images

Brazil were handed a nice break when the groups were formed for the Olympics. Brazil should not have any problems in a group that contains Belarus, Egypt and New Zealand.
Once they reach the quarterfinals, Brazil will probably be paired with Japan before reaching the semifinals, where they will face a still challenge.
Playing in these matches will give Neymar ample opportunity to show his worth on countless occasions.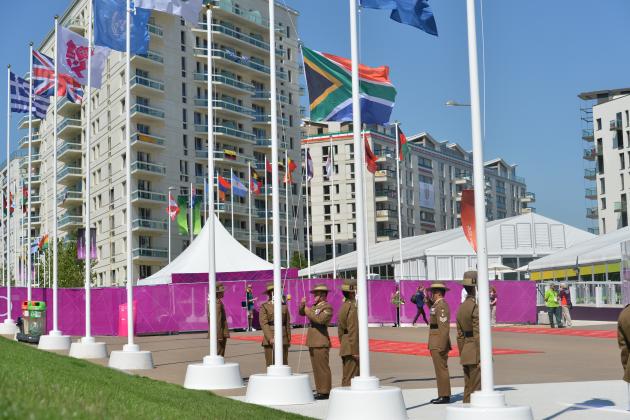 Pool/Getty Images

The Olympic Village has long been noted for distractions, and Brazilian manager Mano Menezes decided that is best for Brazil's players to stay in the countryside during these games.
Considering the pressure that is on these players, this will prove to be a fantastic move that will allow Neymar his space, along with the rest of his teammates.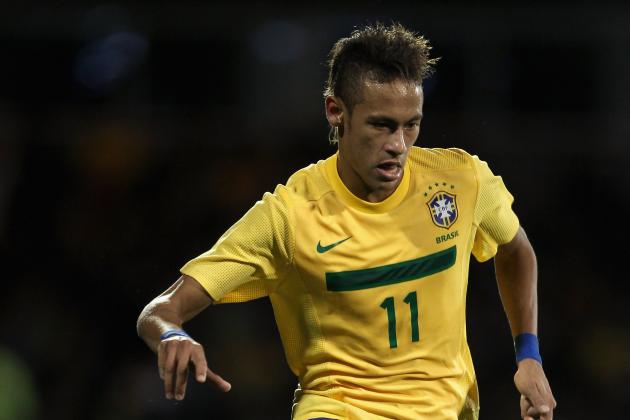 Clive Rose/Getty Images

For casual fans that may not know much about Neymar, this will be a perfect chance to learn about the Brazilian superstar.
After all, with so many talented footballers in these Olympics and with the whole world watching, Neymar could become an even bigger international sensation.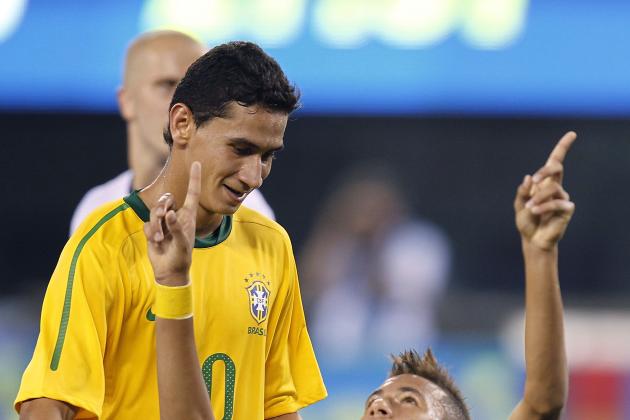 Jeff Zelevansky/Getty Images

Despite a unmatched history in achievements and many of the greatest players to ever play the game, Brazil have yet to win a gold medal in Olympic football.
But that could well change in these Olympics with Neymar leading the Brazilian squad. If Neymar can finally get Brazil a medal that would shine brighter than their home kits, only more praise will come to the young star.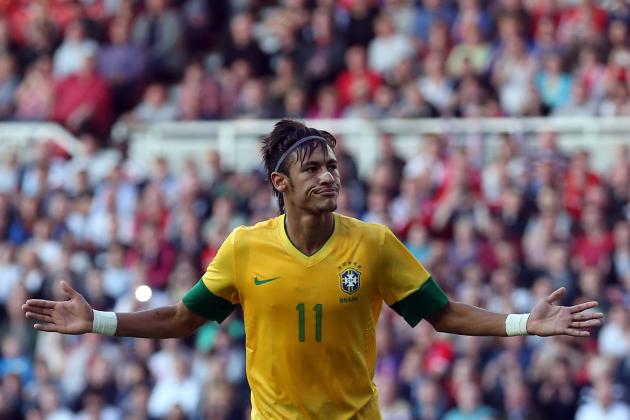 Julian Finney/Getty Images

The Olympics are filled with stars, but Neymar is undoubtedly the biggest football star in these Olympics.
Neymar was recently named the most marketable athlete in the world, and considering what he has already done, it shouldn't be a surprise that he will be watched closely by fans all over the world.
Neymar will have no competition when it comes to popularity in men's football. But considering his talent, it should not be a surprise to see that he will probably hoist Brazil's first gold medal in football in a few weeks time.