WWE Raw: Why CM Punk Needs to Own the 1000th Episode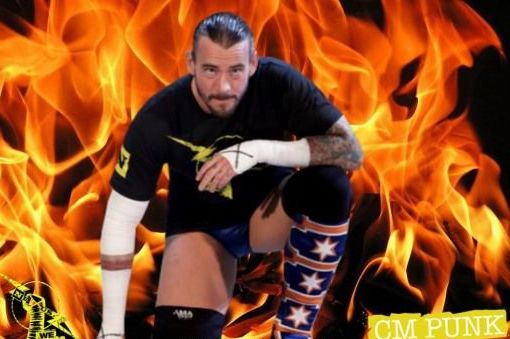 CM Punk, so hot right now. Image by WWE Pictures
It has finally made it.
Monday Night Raw has reached the 1000th episode and it will be celebrated with style and grandeur.
WWE has spared to expense to ensure this three-hour event goes into the record books as one of the best of all time. Not for nothing, it is a big deal to make it all the way up there.
To crown this achievement, a WWE championship match has been set between defending champion CM Punk and the 2012 Money In The Bank winner, John Cena.
This will be yet another stellar performance by both hyperstars. But make no mistake about it, CM Punk is a very smart man and has undoubtedly planned his victory celebration already.
He will own the show when it's all over, and for very good reasons.
Take my word for it and read this.
Begin Slideshow

»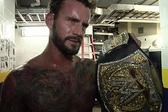 You have to beat him to hold that belt. Image by Better Than You
CM Punk is WWE's top champion. Not Sheamus, not John Cena and not The Rock. He carries the gold and has defended it successfully for many months, thus restoring some of its lost majesty.
Fortunately for fans worldwide, he is set to defend the title against the leader of Cenation in what should be yet another outstanding performance.
Make no mistake about it, Punk is a very smart man who probably pulled enormous strings to ensure he, not anyone else, will be placed in the spotlight come night's end.
Why should he not? He is the champion for heaven's sake and this honor is his by right.
CM Punk will own Monday Night Raw!
Maybe...just maybe...Image by Who Talking
Say what you will about his reign as champion or his antics, the title belt he carries is hideous and outdated. A new one should be commissioned at the 1000th episode because it is the beginning of a new era.
The perfect moment has come to unveil a marvelous beauty reminiscent of the golden days. A modern version of the "Winged-Eagle" would be just what the doctor ordered.
Should Punk retain his title against Cena on Monday, the corporate heads would have a great opportunity to close the show by presenting a new design to their fighting champion.
In doing so, it secures CM Punk's legitimacy and cements him as the top guy in this company. He would rule on high as "the man."
He said it best recently: " I am the leader of this tag team."
To whom again? John Cena? No, to the whole WWE Universe!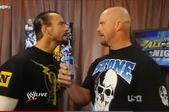 Oh Hell Yeah! Image by Quick Wrestling News
This event is going to be huge.
It is like a pay-per-view on its own with all the glam and glitz. All that is missing is a band playing some sort of halftime show.
With all the stars on hand, it will not be difficult to mix and match past and present. Who says WrestleMania XXIX feuds won't sparked?
Will Stone Cold Steve Austin be on hand that night? If so, what are the odds he comes face to face with the WWE Champion one more time?
If there is one more match in his career, it must be against CM Punk and no one else.
Just like The Rock and John Cena this past year, bringing both of these stars together to prepare the world for some sort of epic encounter would set the internet ablaze.
It would certainly mean Punk is the man of the hour. Only the Undertaker revealing his next challenge would be bigger.
WrestleMania XXIX with Steve Austin vs. CM Punk and Undertaker vs. Brock Lesnar (I assume) would certainly shatter the previous year's record.
Forget the kids, CM Punk has a whole cult of followers. They hold the money and they want to see him!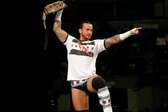 He is the man of the hour. Image by WWE Pictures
Come what may that night, CM Punk is still the man of the hour and the WWE Champion.
Once he comes out victorious, people should recognize and applaud his triumph over the huge machine that is John Cena.
It is the "legendary," "iconic" thing to do. HBK, HHH and McMahon should come out and cheer him on. Some could accomplish this by being hostile to him, like Lesnar, for example.
By planting him with an "F5," Brock would ignite a feud that many would pay to see. Plus, it would serve to place the spotlight on CM Punk one more time.
No matter what, a true pro wrestling fan should not miss the epic 1000th episode for anything in the world.
The new era begins Monday and with WWE Champion CM Punk.