UFC 149: Questions About Renan Barao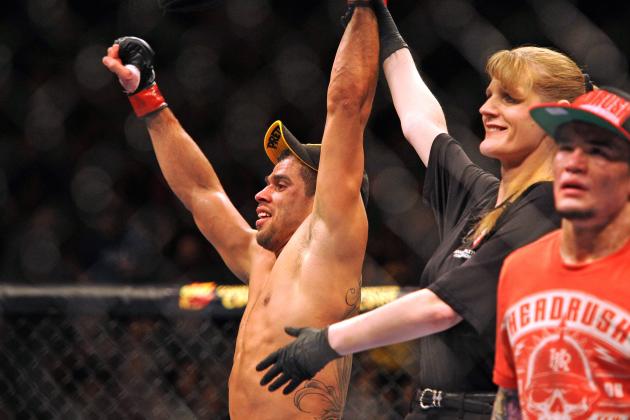 Kelvin Kuo-US PRESSWIRE

One of the more uninspiring title fights in UFC history will take place on Saturday night, when Urijah Faber and Renan Barao clash for the interim bantamweight title.
It might be the lacklustre card, the recent flurry of UFC activity, the relative obscurity of the UFC's 135-pound class or the reality that the interim champ is still not the champ, but this one doesn't make many people's Spider Sense tingle.
Even so, the fight is an important one and will shape the division for much of the next year as the world waits for the return of rightful bantamweight kingpin Dominick Cruz.
Many people have questions about the fight, and many of those questions center around the prodigious talents of Barao.
Begin Slideshow

»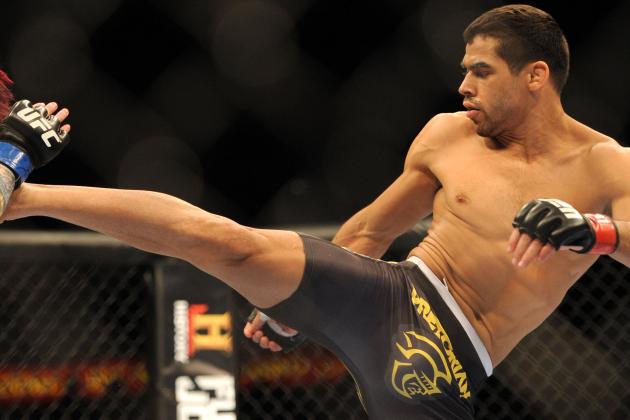 Kelvin Kuo-US PRESSWIRE

Faber himself is the man aggressively campaigning this one.
Sure, the guy has won almost 30 fights in a row, but many of them came in the sticky heat of Brazil over guys that no one's ever heard of.
As the old saying for journeyman hockey enforcers goes, "this guy has fought people you've never heard of in places you didn't even know existed to get this far."
That applies to Barao. His biggest non-Zuffa win is over Rony "Jason," the recent victor in the featherweight bracket of The Ultimate Fighter: Brazil.
Still, he's 5-0 as a Zuffa employee, and he deserves to be here.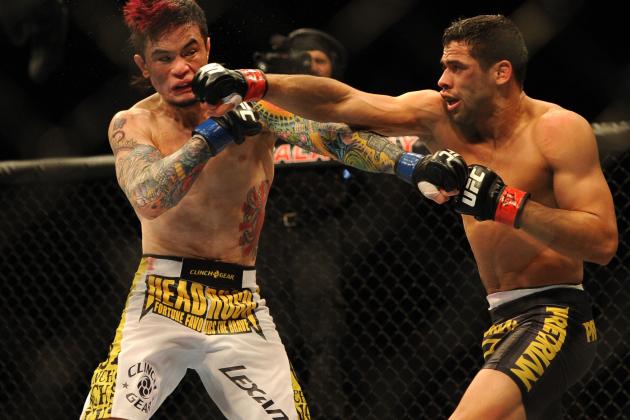 Kelvin Kuo-US PRESSWIRE

Maybe not over his career, but for one night?
Jose Aldo handed Faber the worst beating of his professional life, hacking the affable Californian to pieces with violent leg kicks and stiff combinations.
Meanwhile, Barao is a training partner of the UFC featherweight champion, meaning he has access to all the same coaching, techniques, training and strategy that allowed Aldo to so thoroughly handle Faber.
He's not the same level of athlete that Aldo is, but few are. If he can get close to him at all on Saturday night in Calgary, he's got a very good chance of leaving with gold.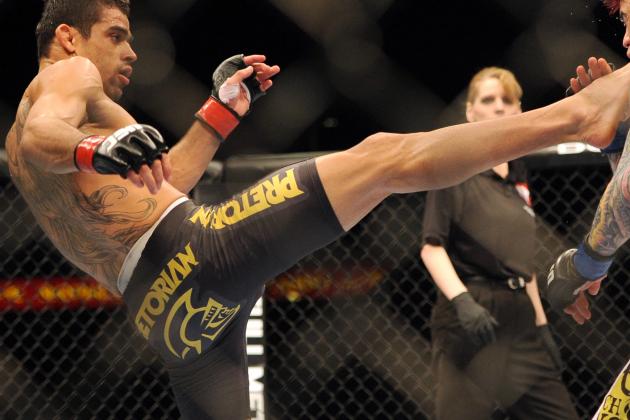 Kelvin Kuo-US PRESSWIRE

Barao is still young. In fact, he is only 25 years old.
With that being said, how much room does he have to grow, and how much has he grown since he slapped Scott Jorgensen around the Octagon when we last saw him?
Odds are that the world hasn't seen how good he can be, which is actually remarkable when fully considered. In his five wins as a Zuffa property, he's offered up three ruthless submission wins and two lopsided decision successes.
Throw in the fact that he's frightfully comfortable on his feet and in exchanges, and how quickly young athletes seems to improve in MMA, and the best version of himself he can produce is very likely showing up in Calgary.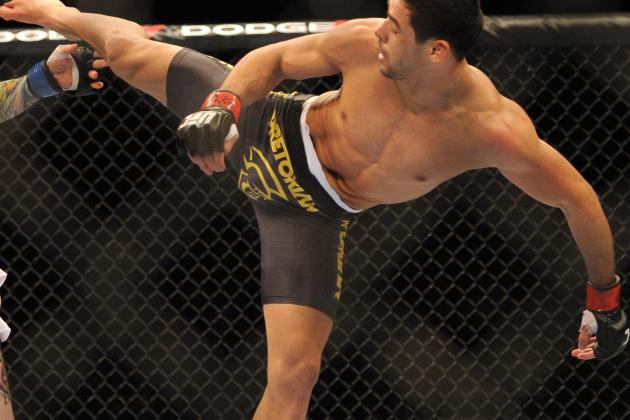 Kelvin Kuo-US PRESSWIRE

This is his first time headlining a UFC card, and it's coming against the biggest draw out there at a weight class below 155 pounds.
Barao has only been a main-card fighter once in his UFC career, and to make such a jump may play with his mind a little bit.
He's made a steady progression in his career and slowly built his way up through the ranks of the WEC/UFC. Therefore, in theory, his sudden status shouldn't effect him too much.
Having said that, stranger things have happened, and it likely won't take much time to see just how things are playing on his mind when the bell rings.
If he's comfortable, he may very well be leaving with a significant chunk of gold.